What is "The Mob Effect"? Well, without your knowledge, your Google Shopping campaigns are getting hustled and it's causing your sales to get robbed.

If you've been hearing about how Shopping campaigns tend to have better returns than Search campaigns but you haven't felt that yet, this post is for you.

You're experiencing what we here at KlientBoost call "The Mob Effect."

What's The Mob Effect?
The Mob Effect happens when your Shopping campaigns aren't structured around your most profitable products and search terms.

In other words, it's what happens when products that sell well are hidden from the right audience, and poor-sellers with high search volume steal the budget.

The result? Profits are crowded out of the picture, spend is high, and sales are low. Let's look at an example:



This is The Mob in full effect.

In this case, four of this campaign's 100+ products are spending half of the budget over a 30-day span. And they're only bringing in a tiny 8% of revenue. Kind of like when the mob offers to let you keep doing business in exchange for a "protection fee."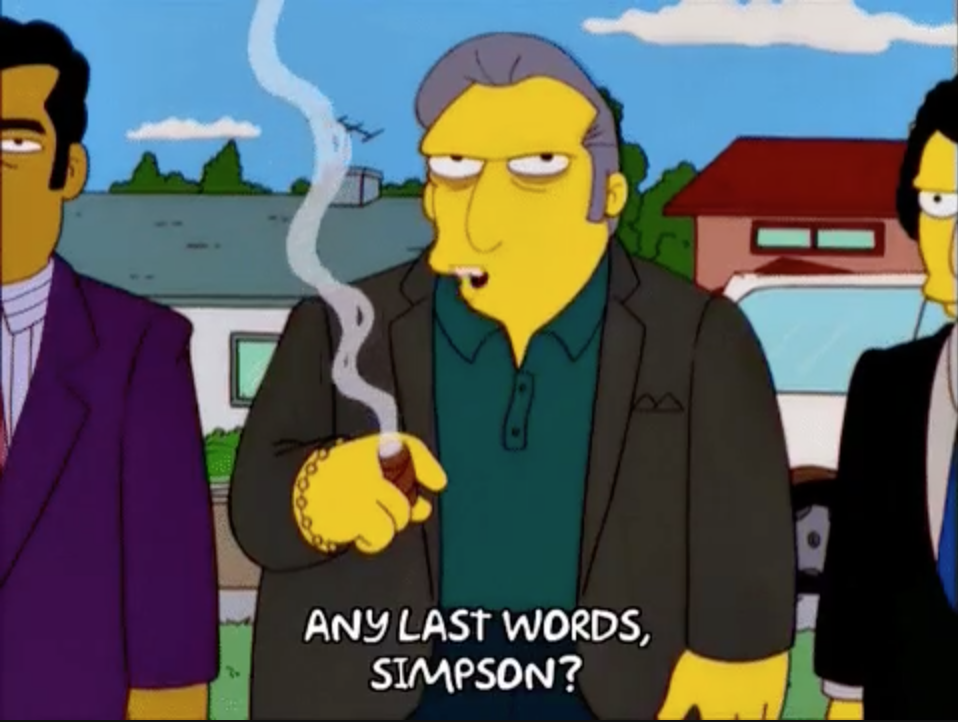 But there's good news: you can reverse The Mob Effect. And when you do, you'll start to see revenue increase and CPAs decrease like this:



There's a reason why the Mob Effect still happens to so many Shopping campaigns. Let's dig into that.

The Problem with Shopping Campaigns
You can't use keywords to control Shopping campaigns. And Shopping campaigns won't humor you and pretend like that's a possibility either. So, left to their own devices, you can't control the kinds of search terms your Shopping campaigns attract.

So, how does this relate to The Mob Effect? Some of your products will have more searchable titles than others. Because the product title is one of Google's main signals for connecting searchers with products, this will be the main factor for which products you tend to show ads for.

And they may not even be your best sellers.

And that's how the scales tip in this unfortunate direction:


But now that you know one of the main causes of The Mob Effect is Shopping's inherent lack of control over search terms, we're one step closer to the solution.

Let's look at the two main ways you can overcome the mob and take back your sales.

How to Overcome The Mob Effect
The Mob relies on search terms and there are two main ways you can get around it.

The first way is by starting at the root of the problem: your product feed. Because Shopping campaigns don't use keywords, your product feed takes their place and is responsible for the signals that connect people's searches with your products.

The second way is by making some adjustments to your Shopping campaigns' settings, so that they behave more like search campaigns and prioritize clicks based on intent and ROI.

How to Mob-Proof Your Product Feed
To mob-proof your product feed, the first step is to weigh the search terms your Shopping campaigns are attracting versus the products you're actually selling. This starts with your product feed, which is a file that contains multiple points of data about all the products you sell.

The quality of data in your product feed, which includes your product title, price, and image, helps Google figure out who should see your Shopping ads.

Let's look at a quick example.

In this search I did for "james harden shoes," every product mentions "Harden" in the title, and it's usually included pretty close to the beginning:


Why does this matter?

Because the product title is arguably Google's most heavily-weighed signal when deciding which if your products to show for a given search. After all, why would Google show you a product whose name doesn't even match your search?

Another important thing to keep in mind about how Google reads product titles: the words closer to the beginning tend to be weighed even more heavily.

For example, the first James Harden shoe that I hovered over mentions "Mens Basketball High Tops" at the end of the title. This makes sense, because it describes the kind of shoe they are.

But does that mean I should see these same shoes if I just search that exact term of "mens basketball high tops"? Not necessarily. That could make sense if you're part of a remarketing list, but that's a topic for another time.

In fact, "mens basketball high tops" brings up a much more generic batch of shoes:



You'll notice that "high top" is closer to the front of titles for the products and that "Basketball Shoes" is a more prominent phrase than "Harden Vol. 2 Shoes."

The advertisers in these two examples follow one simple rule for mob-proof product titles: accurately describe your product for the relevant audience.

This includes (but may not be limited to):
Product brand / manufacturer
Model
What the product is (whether it's a pair of shoes, a shirt, headphones, whatever)
Gender / color / size (usually for apparel)
Model number / SKU (usually for devices / appliances)

You may be wondering: "why isn't 'mens basketball high tops' the core phrase for the beginning of all these products?"

Here's a few possibilities:
Including the brand of shoe being sold at the beginning may be a more relevant tactic for the advertisers in this group.
These advertisers have tested and determined that the audience searching "mens basketball high tops" isn't their best fit, and have changed their product titles accordingly.
"Mens basketball high tops" search volume is too low compared to "mens basketball high tops".

You'll need to test and analyze your own search term data to find the best balance between search volume and profits. As you identify your highest-revenue search term phrases, rewrite your product titles so that you can include them and watch your sales grow.


How to Mob-Proof Your Shopping Settings
If you've optimized your product titles, you're winning battles against the mob, but you're not yet winning the war. While you're overall search terms are getting better, you're not yet controlling your budgets against the kinds of search terms your campaigns are attracting.

Shopping campaigns don't make it obvious, but you can actually control your bids and budgets for whether:
A search term is branded, non-branded, or product-level
A product is on sale or not
A search term typically performs well or not

The key to unlocking this control is in the Shopping campaign settings in this Shopping settings (advanced) menu that's minimized by default:


When you use multiple Shopping campaigns that eligible to serve the same products, priorities let you tell Google which campaigns should be prioritized first.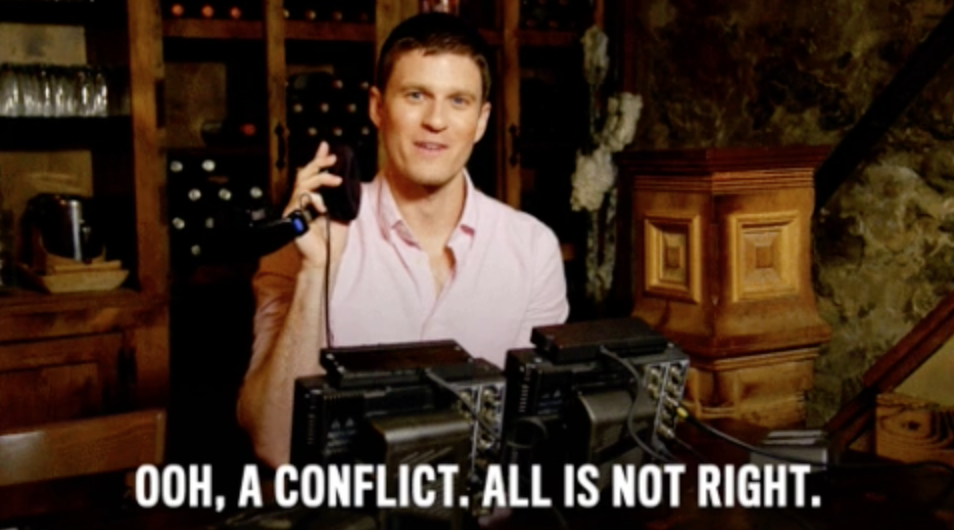 No, there's no internal conflict to worry about here. Google doesn't make it obvious to see this kind of control you can have over your Shopping campaigns, so let's look at example where you happen to sell Samsung HDTVs.

If you're a savvy Search advertiser, then you probably already have your Search campaigns and budgets segmented between keywords like:
Flat screen tvs
Samsung tv 50 inch
Samsung MU6070 50 inch uhdtv

A search like "flat screen tvs" is more research-oriented, but you can practically hear the cash register ringing with a search like "Samsung MU6070 50 inch uhdtv".

To make these kinds of segmentations in Shopping campaigns, you'll have to use a combination of campaign priorities, shared negative keyword lists, and shared budgets.

In this example, based on the segmentation between generic searches, branded searches, and product-level searches, your campaign settings and negatives would look like this:



This is the key to getting your Shopping campaigns to behave more like keyword-based campaigns and protecting your budget from the Mob.

You may be wondering, "Why do generic campaigns get the highest priority when we just agreed that product-level searches make us the most money?"

Yes, we're way likelier to make more money from SKU-level searches. No, that doesn't mean they should always get the highest priority.

That's because this system is a lot like panning for gold. Your optimized product feed sets the stage for the rich deposits where you're likely to find gold. The relationships between your higher intent campaigns (brand and product-level) and their shared negative lists act like a sifter, saving your budget from lower intent terms like "flat screen tvs," while the golden nuggets – "Samsung MU6070 50 inch uhdtv" – are picked up and converted.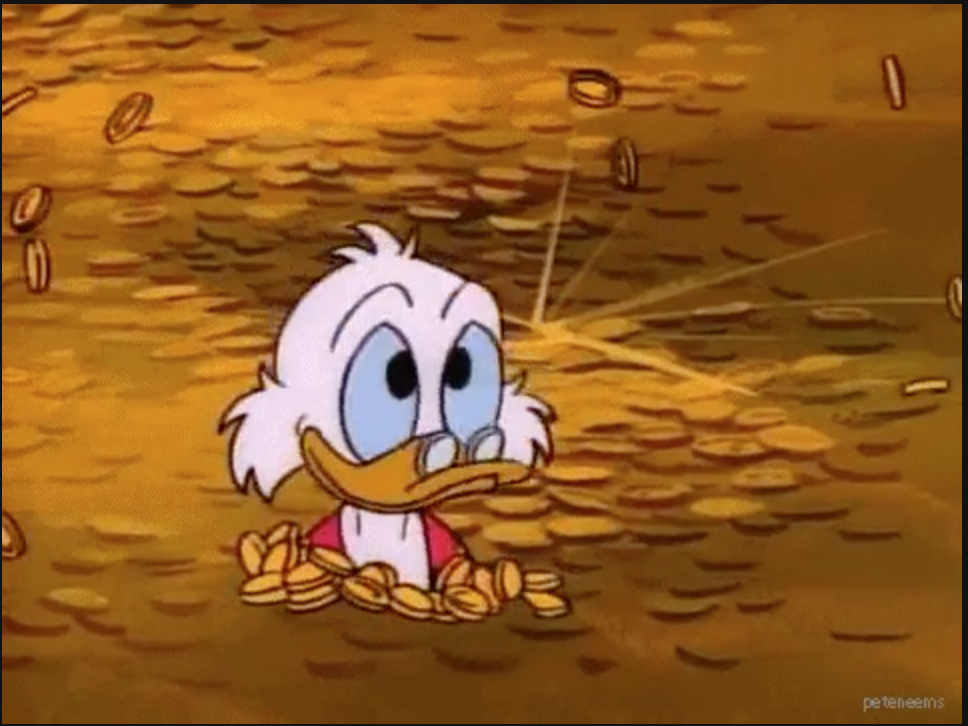 Because this is a more complex strategy (called – you guessed it – The Gold Pan Technique) we're going to cover this in more detail in the next post in this series.

Recap: Say Goodbye to the Mob
Until now, The Mob Effect has stolen ROI from countless Shopping campaigns. But now you have the tools to take back control: product titles that are aligned with profitable search terms, and Shopping campaign structures that help you separate the gold from the dirt.

When you put both of these strategies in place, you'll start to see this:


Turn into this:



Keep fighting the battles, and your Shopping campaigns will become the mob-free paradise that Commissioner Gordon always envisioned for Gotham City.