If you run any type of digital marketing, you know how vital accurate tracking of your metrics is.
Are your new marketing campaigns or efforts succeeding or failing?
That's what specific Google Analytics reports can tell you. But you need to make sure that your data is segmented for you to actually be actionable.
That's why
we've made some custom Google Analytics reports you can plug and play today.

Get brand new analytics strategies straight to your inbox every week. 23,739 people already are!
The Google Analytics Custom Report For PPC
If you've ever thought about the PPC customer journey, I'm sure you already know that many of your campaigns never get the conversion credit they deserve.
That's because a lot of ad impressions and clicks don't lead to direct conversions. Instead, they assist in the conversion process.
So if you're currently running search, social, display, and video campaigns, then there's a good chance you might have paused campaigns before because they weren't giving you the performance you expected.
But what if I told you that might've been a mistake?



To understand how your PPC performance fluctuates around attribution, devices, day of the week, and time of day, we've created a custom Google Analytics report that you can add to your account right now.

Check it out here


With this report, you can add additional segments in that you care about too.
If you want to see your current attribution state (like which type of campaigns assist each other), then go to your Google Analytics dashboard and then go to Conversions > Attribution > Model Comparison Tool.
Here, you can then view your attribution through different models like:
Last Non-direct Click
Last Google Ads Click
First Interaction
Last Interaction
Linear
Time Decay
Position Based
To learn about each type of attribution model, read this.
The Google Analytics Custom Report For SEO
A lot of people prefer SEO over PPC, which is understandable.
The idea of free traffic is amazing compared to paying for every click. But what if that free traffic never leads to a conversion?
If you focus heavily on content marketing (like we do here at KlientBoost), then you know you're not getting free clicks - you have to pay for the time and effort you put into your content marketing and promotion efforts.
So as you're growing your organic traffic, wouldn't it be great to know if that traffic is making you money?
To figure that out, check this custom Google Analytics report for SEO.
With this report, you can see which pages on your site lead to conversions. This report will also help you learn which type of content is most popular when it comes to driving conversions so that you can create more of that content.

Download the SEO custom Google Analytics report here.
The Google Analytics Custom Report For Social
You know how everyone has a social media account for their business and dog?
It makes sense. There are popular platforms out there like Facebook and Twitter where companies hire full-time employees to increase engagement.
But sometimes, that increased engagement doesn't lead to anything that's worth measuring. Example? Lack of conversions.
Through this custom Google Analytics report, you can see the breakdown of all the social media channels that are currently sending you traffic, and if any of them are producing conversions.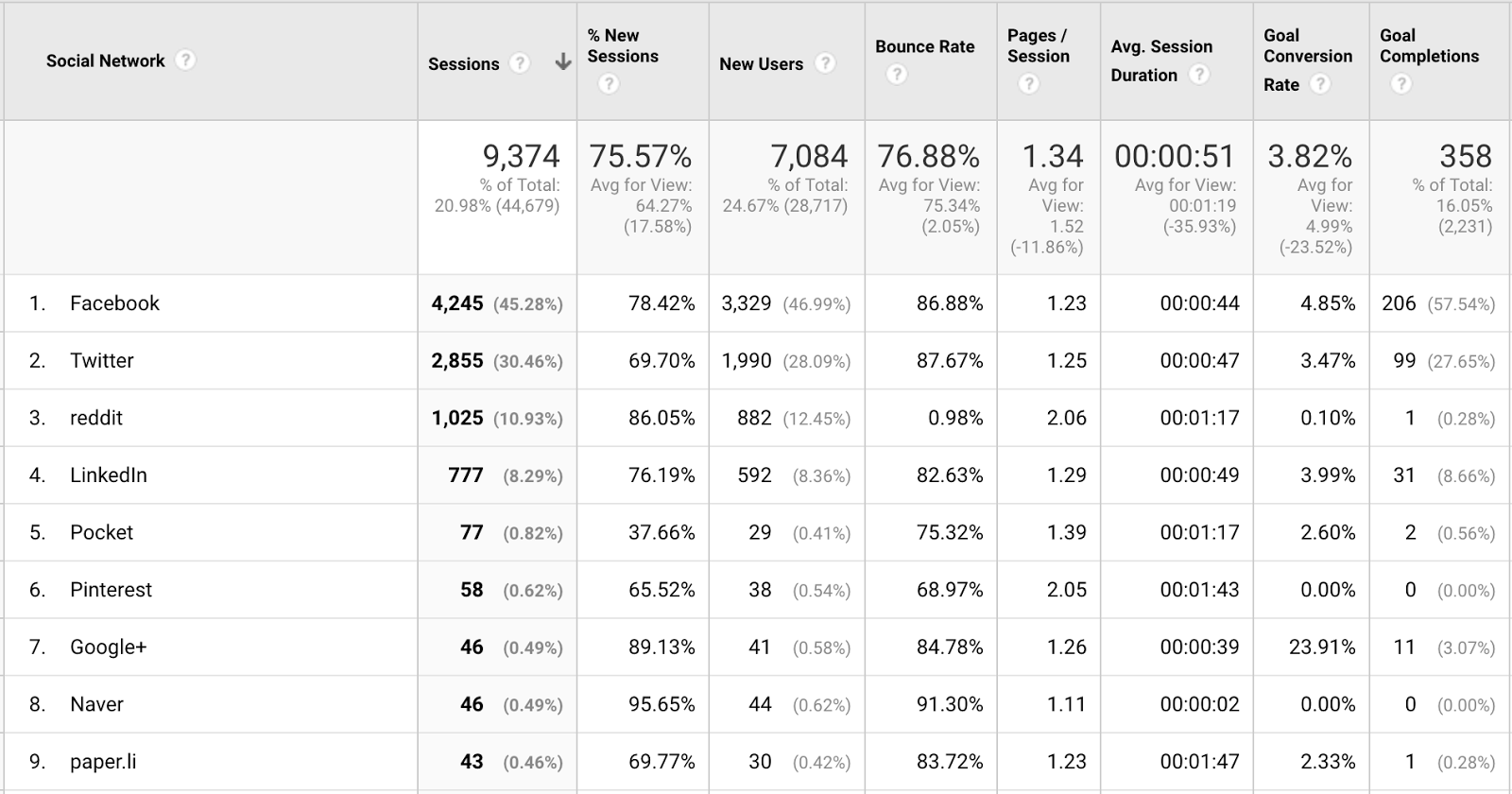 The Google Analytics Custom Report For Guest Blogging
For us here at KlientBoost, guest blogging was the first avenue we used to build brand equity, SEO value, and conversions.
By piggy-backing on other companies' already well-established audiences, we were able to tap into people who were interested in what we had to offer. I just had to write guest posts that were insanely valuable.
Take the CRO Day webinar that I did with Sujan Patel. I explained how we used other blog's domain authority to help us rank for the focus keywords we want to rank for.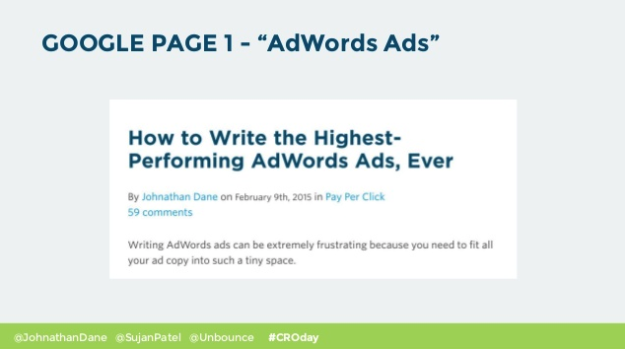 Here are two guest posts we wrote that are on the first page of Google for their respective focus keywords.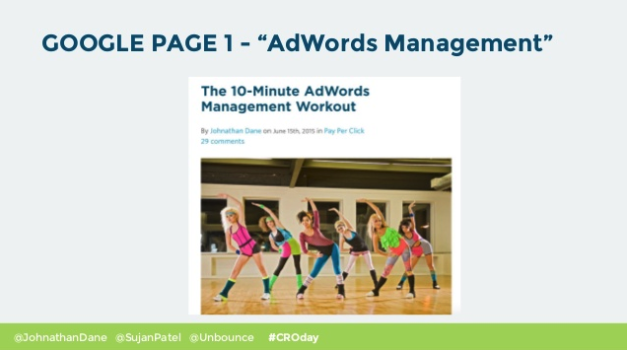 The Google Analytics Custom Report For Content Performance
Now that you know the power of custom GA reports, the next step is acting on that data.
I mentioned earlier that you can see which type of content (categories/topics) that work best for you so that you can create more of it. Now is the time to figure out where to allocate most of your future efforts.
With this custom Google Analytics Report, you'll see the breakdown of all your blog posts, their page value (if you have conversion value tracking set up) and the amount of conversions and conversion rates per post.
Download the content performance custom Google Analytics report here.
Over To You…
Now that you're armored with actionable Google Analytics data, you can see if your marketing efforts are paying off quickly by checking your custom reports.
You can also create your own reports with more spliced data depending on what you want to look at.
As with anything marketing, the actionable bird gets the worm.