Let me guess.
You're either a person who just got hired at a PPC agency, a person who doesn't know much about pay per click management (yet), or a brand new entrepreneur that's taking a crack at online marketing?
Or maybe you're just super excited to get that Google Partner badge on your site?
Either way, taking the Google Adwords certification is a great way to make sure you know what to do (and what not to do) when it comes to seeing PPC results online. Even if it's just to beef up your resume.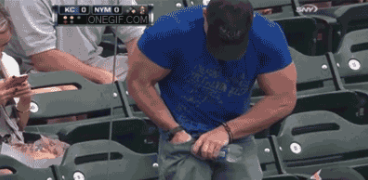 In this post, I'll explain how I pass an Google Ads certification exam (both basic and advanced exams) in less than 20 minutes each and how you can do the same, or better.
Rushing things don't always get the best results!
As you probably already know, all three Google AdWords certification exams (Advertising Fundamentals, Advanced Search, Advanced Display) are at least 88 questions long with two hours to use while taking each test.
Here's the breakdown of passing scores:
Advertising Fundamentals: 80%
Search Advanced: 80%
Display Advanced: 80%
Back in the old days, you used to have to download a program that closes all other applications so you can't go searching online for answers from the same computer. But Google recently changed things up so you can now do this.
The only snag? Google's new AdWords questions are more about real life situations and less theory (which is great), but doesn't make it easier to look up the answers.
So let's get straight to it! Here's everything you need to know to breeze through an Google AdWords certification in record time:
Fail Right Away
You read that right. Take the basic Google AdWords certification right now and just fail it. This will give you the clearest idea on what you're being tested on.
It's also important to fail quickly because Google is sometimes faster at changing the questions on the test, but slower on updating learning material that you'll find in their study guides.
And although Google doesn't allow you to retake the test until seven days later, it's completely okay for you to take the test through another email address and have Google transfer the credentials over.
Just give them a ring at (866) 2-GOOGLE and they'll do it.
But just keep that between you and I.
Google Adwords Certification: Nothing beats experience
Just like when someone is reading to you the rules of a brand new board game you've never played, you truly don't understand anything until you get your hands dirty and "play the game."
The same goes for a Google AdWords management certification.
The fastest way to become Google AdWords certified is to either set up an Google Ad account yourself or looking around in one that's already running.
Playing with the Google AdWords interface and understanding what actions do what, will be the most valuable experience you can spend your time on.
You may be thinking, "There's no way I can understand everything within Google AdWords just like that!"
And I'll be like, "you're absolutely right!"
Here are the things you should focus on and master for the Google AdWords certification:



The Tools Tab
This is where you see what changes have been made in your account, where you set up conversion tracking, connect your Google Analytics or Merchant Center account, and where you learn about the keyword and display planners.
Opportunities Tab
Right next to the Tools tab is the Opportunities tab. This tab shows you new keywords you can bid on or budgets you can change to save or spend more money.
Think of it as your super annoying friend that tells you what to do next when playing Solitaire. Make sure you take all "opportunities" with a grain of salt before implementing them.
Level Modifications
Where can you change geographic targeting settings and where can you change bids? Is it at the campaign or ad group level?
For this part, you'll need to know at which levels you can make changes and modifications to a Google AdWords account.
Best advice here is to poke around and see what you can and can't do at the different levels:
Account level
Campaign level
Ad Group level
Keyword/Ad level
Search vs Display
What is the difference between search network and display network campaigns? What can you do on display that you can't do on search and vice versa? And what does search network with display select do?
Hint hint: you should research this.
Take the time to play around with the different targeting options that display campaigns offer and understand what they do.
Bidding Options
Google loves its different bidding options and how it can help save you time. But be careful setting things on autopilot when you do actually run a real Google AdWords account.
Here's a quick rundown of the fundamental bidding options Google AdWords offers.
Here are the more advanced/flexible bidding options that you should know as well.
Performance Metrics & Acronyms
As any performance marketer out there, you need to know what your performance is.
Google AdWords gives you great digestible and actionable insight as to how your campaigns are performing through metrics such as clicks, impressions, click-through-rate (CTR), average cost per click (CPC), cost, average position, conversions, cost per conversion, and conversion rate.
Take the time to learn what these metrics and acronyms mean.
We actually put together a pretty thorough Google Ads Glossary of all the terms you can run into, with interactive quizzes.

Quality Scores & Access Levels
The Google AdWords quality score has been regarded as one of the holy grails of paid search advertising.
And while it boggles the minds of countless advertisers, it should be on your radar to at least understand what it is and how it can affect performance within a Google AdWords account. Read more about it here.
On top of that, you'll need to understand what an MCC (My Client Center) account is, along with the different regular access levels a person can have.
API &

Google

AdWords Editor
Last, but certainly not least, is the Google AdWords API and Google AdWords Editor section.
This is a bit more advanced stuff that you'll find on the (you guessed it), advanced exams. I highly recommend you download Google AdWords Editor and then download an AdWords account in to it.
To brush up on the limited API info that you'll need to know, simply take a look at this.
YouTube: The Best Google Adwords Teacher
Reading not making sense? Don't freeze up. Watch videos instead. You'll be able to retain three times more info through visuals compared to just reading.
If you're a visual learner like me, seeing how things work trumps all other ways of learning.
There are a ton of great YouTube videos that help explain more complex topics that you might not understand yet.
Did you go over the various bidding options but still don't understand what they do? Watch this.
Brain still hurts from trying to understand negative keywords? Watch this.
Google AdWords remarketing still sounds like witchcraft? Watch this.
With almost any Google AdWords topic, you're sure to find a video out there that explains it in a way that helps you get it.
Stay Up to Date
Things change quick in the digital world.
Staying up to date on the latest improvements in AdWords can help you get ahead of the curve and improve your performance faster than your competitors.
Even though Google is slow to update their certifications and study material based off new improvements, it's a great idea for yourself to keep tabs on things you can take advantage of.
One thing I highly recommend is subscribing to the official AdWords blog here.
Take a Practice Test



You've now spent days within the AdWords interface, hours at Starbucks reading the study guides, and more time on YouTube than you'll admit. You're a little nerdy to be honest.
And because you're no Chuck Norris, you're still a little shaky when it comes to the idea of being ready to take your first AdWords certification exam. Especially if you didn't take my recommendation of failing the AdWords certification right away.
But don't worry. There are quite a few practice tests out there for you to get your feet wet with.
Many of them them with the actual AdWords certification questions. Simply search "AdWords practice test" and see what comes up on Google.
So now that you're about the pass the AdWords certification exams, you better let me know how fast you were able to complete them!
Comment below and let me know if this post helped you out and what your time was.