2016 was an incredible year for us here at KlientBoost.
We grew from four people to over 20, moved offices twice, spoke at conferences in Vancouver and Estonia, and my wife and I brought our first child to the world (our son named Crew ).
He's much cuter when looking at the camera.
Some quick stats from 2016:
We hit $300,000 in monthly recurring revenue and beat year end goal by $50,000
We lost $139,000 in monthly recurring revenue
We almost hit $1,000,000 in profit
We kept our profit margins above 50%
We had a 94% retention rate
We moved offices and now have to move again
I went from being the solo sales and marketing team, to have two new brand marketers, two new brand designers, and a new Director of Sales
We grew our headcount 500%
We all drank Dom Perignon and Cristal for the first time
And just like I reviewed our first year as a PPC agency, last year, I thought it would be fun to do a follow up review of what we've learned in 2016.
Here's what we've learned...
Get brand new marketing strategies straight to your inbox. 23,739 people already are!
The Equation of Agency Success
I haven't been running an agency for that long (two years here at KlientBoost, and 1.5 years at my previous agency), but I do feel like I've learned some valuable things at the speed of light.
I'm also a huge fan of Sonic The Hedgehog.
Coincidence?
I think not.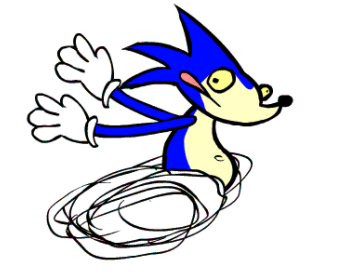 So when I think about our growth, there are truly only six parts of the agency success equation that have set us up for snowball style growth.
Here's that equation: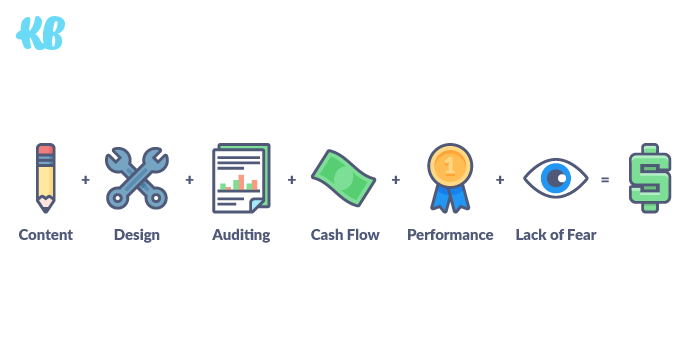 Getting it to work is the challenge.
Content:
Even though we're a PPC/CRO agency, all of our growth has come from our content. And compared to last year, our lead generation snowball continues to expand in size.
We currently have around 75 clients and get around 50 leads/week. Either we suck at closing sales, most of our leads are crap, or we have a hiring problem (it's actually a hiring problem).
But I'm not here to brag, I'm here to tell you why content is so vital for an agency to succeed.
Content marketing when done right helps you give value first before expecting anything in return, and the more value you give, the more value you'll attract.
It helps you become a thought leader in your space and for every new piece of content you put out there, the bigger your momentum becomes.
Because think about other types of client acquisition channels that agencies rely on:
Their Own Network: That well will eventually run dry and forces you to potentially work with clients that aren't great fits.
Referrals: This works, but word of mouth isn't the most scalable type of marketing out there. What happens when you've exhausted that resource?
Trade Shows: Expensive, take a lot of effort, and hard to track
Content + Execution + Promotion = Long-Term Growth Potential
Design:
I've said this before and I'll say it again:
"Most marketing agencies suck at marketing themselves"
Design can be subjective, but the details can't be ignored.
Since our first two hires at KlientBoost were designers, I knew what would help separate us from a first impression basis if people were ever to compare us with other agencies.
We care about the details.
We care about our photos, our bios, and our email naming conventions. We care about hierarchy, balance, proportion, emphasis, pattern, and a crap ton of other stuff that helps shape the first impression that leads to client attraction.
Great design also leads to the ultimate flattery, imitation: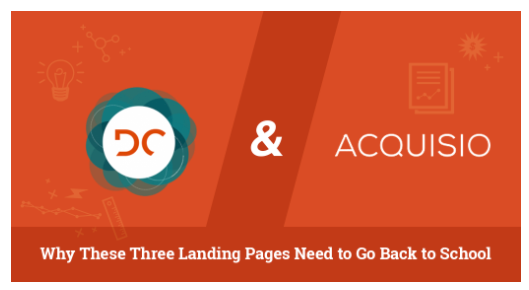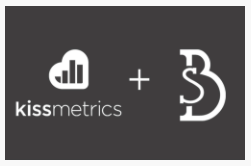 And this clone of our website didn't exist before we did either: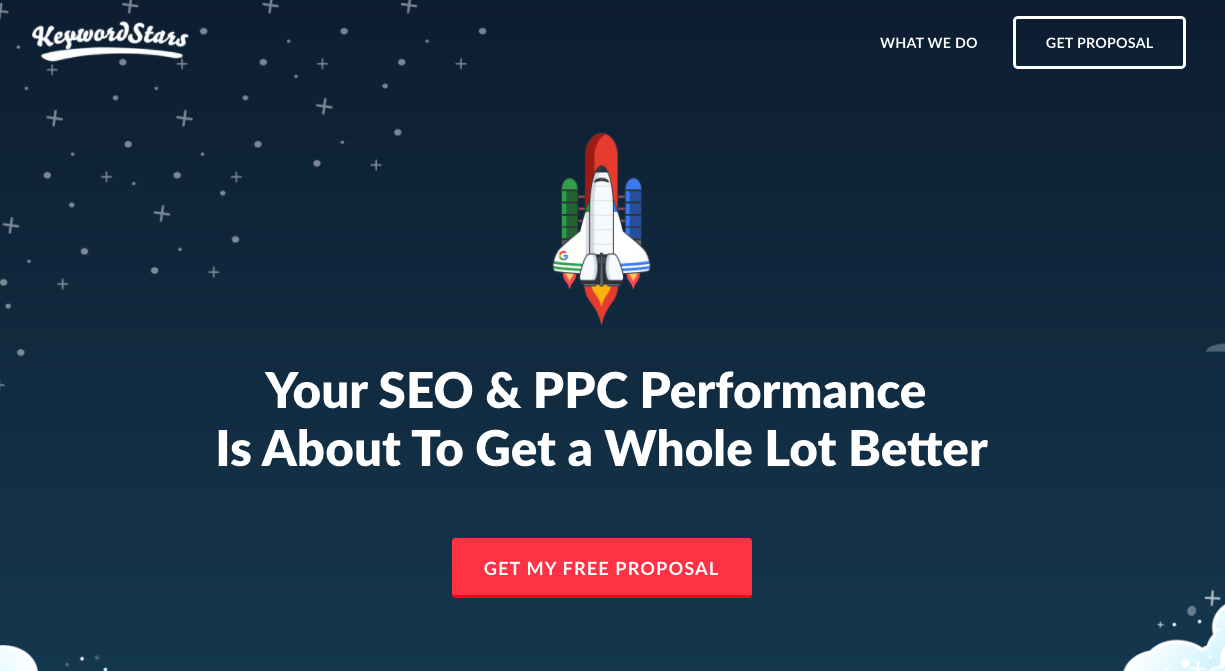 And yes, they're getting sued.
Auditing:
This is one of the most important things we've learned that we're giving it it's own section further down this post ("Hyper Pivoting")
If something isn't working here at KlientBoost, the leadership team will get together, lay out some possible solutions, pick the best one, and roll with it right away (emphasis on "right away).
This leads to a ton of pivots in sales, kick off calls, account management, and CRO design that continues to make our lives easier and gets faster results for our clients.
Call me paranoid, but if there's one thing that keeps me up at night, it's letting other people down, especially the people on the KB team. So that's why I spend most of my time thinking of how we can put ourselves out of business, before external forces do.
And this is something I've noticed that happens with a lot of agencies, people are okay with complacency and have a hard time lifting the carpet.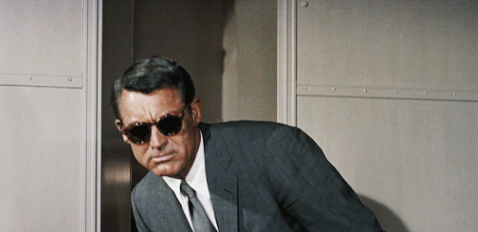 Cash Flow:
If there's one thing I hate, it's reminding clients that they haven't paid their invoice yet.
So instead of agreeing to net 30, 60, or 90 day terms, we require all clients to be invoiced ahead of time before our work even begins. And we don't charge a percentage of ad spend either, but rather, a flat retainer.
This allows us to know exactly what revenue to expect for the month and allows us to make investments and plan longer term than most agencies that might get stuck within a 30, 60, or 90 day window.
Performance:
Obviously nothing matters if we can't deliver results for our clients.
So here are a few things we've learned/changed last year:
Focus holistically on PPC with CRO in mind. Traffic is no good if you can't get it to convert. This is why our CRO team is almost as big as our account management team.
Knowing exactly what numbers a client needs to hit for them to be profitable with our fee included (this is our break even point). If we can't figure that out with the client, then we can't bring them on board.
Lay out major PPC/CRO pivots in advance (three months out) so that the account manager and designer know exactly what to do if the original game plan isn't working.
Not allowing our weekly client calls or updates to be filled with fluff, but straight-to-the-point tactics that get us closer to making the client more money.
Lack of Fear:
I'm a true believer that 99% of all problems can be solved and prevented with clear communication.
But clear communication can be a challenging thing in the world of performance marketing.
If a client isn't happy and you can sense that, the easiest thing is to sweep it under the rug and hope that things eventually solve themselves.
But when it comes to an agency/client relationship, that's a recipe for failure.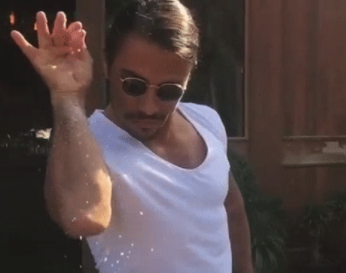 So a huge thing that we've been focusing on is challenging ourselves to have higher expectations than our clients do.
We're also bad at being "Yes People". We want to please and make clients happy, but that might come at the expense of performance.
That's no longer happening here, and the retention rates prove that we've made the right decision.
Hyper Pivoting
You already know that we love changes, but you might not know how frequent they happen here at KlientBoost.
As the CEO, my other big goal is to build infrastructure so that all divisions are self-sustaining and can flourish by themselves.
One of the challenges we had was making sure that all account managers had a pulse on their clients. But the problem was we'd be getting feedback from account managers that sounded like this:
"Yea, they seemed happy on the phone"
"We talked about future plans, so they're definitely thinking long term"
"She was joking and laughing, so they basically love me"
It was vague, shallow, and not actionable at all.
So instead, we started requiring everyone to ask our clients the question we felt was the ultimate gauge of whether or not they're happy, and it was this:
"Are you making money?"
What we later found out was that this wasn't enough as some clients would say yes, but still not be satisfied.
We then changed the question to:
"Are you making more money?"
This still wasn't enough as the could still be in the red with our fees included.
We then made the change to this question:
"Are you profitable with our fee included?"
If the answer is yes to this question, then we know we're in a good spot and anything we improve further is added bonus.
But that's just one example of three pivots on a single question. We weren't happy with the outcome, so we adjusted to solve it.
Another example of what we did was tell our account manager and CRO design teams that if something isn't moving the needle for a specific client, then doing more of the same thing won't change anything.
It was hard for us to adjust quickly enough and sound the internal alarm when we knew we had to change course for a client (whether it be a landing page or campaign not working the way we hoped).
So now, we've pre-determined the pivots of a specific client in advance so we have ammunition to pivot at any given time to make sure we can hit the goals we've set out to achieve within a certain time frame.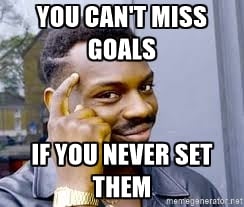 These are just a few examples of the many changes/pivots we've done because of our own internal auditing.
Keeping Our Profitability
When it comes to running an agency, there's truly no market share that I care about for us to hit.
We could literally be the agency for all businesses in the world, but I know that'll never happen.
So since we're not a SaaS company that's trying to gain a market share that's manageable, why wouldn't we focus on profits first?
I've met and talked with a lot of agency owners who are focused on growth, and most of the time, at the expense of profitability.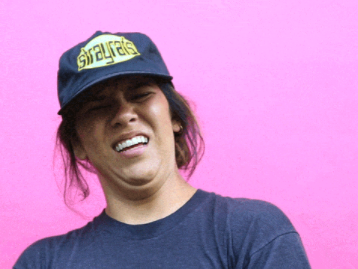 Why wouldn't you improve your profitability first?
Why wouldn't you fix what's broken?
99.9% of agencies never get acquired or go public, so the best thing you can do for yourself is strap on your long term hat and think 10-20 years down the road - are you on a path that gets you excited?
Now this doesn't mean that you have to bootstrap everything for all eternity so you can squeeze out every penny of profit.
We now have way more people on the marketing team than ever before. That's an investment that will pay itself off over time and eat into the profitability today, but make us much more money tomorrow.
We also started to hire ahead of time so new team members have enough time to be trained and become familiar with how we do things. That's a profit eater as well.
But for us, we have a profit margin minimum of 50% that we want to keep. Any money above that is now allocated towards growth and fun ?.
You Look Good in Hats, Keep Wearing 'Em
As much as I know the importance of working on the business, and not "in it", I still value the amount of hats I get to wear.
Being a fly on the wall during client calls, helping a designer with some copywriting, or coordinating a catered lunch, these are the things that help us audit ourselves and come up with new ideas to help everyone out.
If you try to avoid a certain part of your business, that's a good indicator that you need to fix or improve it.
Our Big Content Snowball
You'll be surprised how un-strategic we've been with a lot of our marketing.
If there's one thing we try to do with all our marketing, it's this:
"Make it better than everyone else"
It's truly that simple.
With our own blog posts, gifographics, speaking gigs, or webinars, we try to create the best experience, the deepest pool of knowledge, and the most fun.
That's how we've been able to see our content attract more visitors and more leads with a volume that keeps on growing.

It's basically using The Skyscraper Technique for all our marketing. Take what's out there, rework it, add more to it, done.
A few other things we did very well last year:
Piggy-Backed Domain Authority: We piggy-backed off of other websites' domain authority by guest blogging. And by doing so, we're able to quickly rank for the keywords we're not able to rank for ourselves.
Content Partnerships: We created some crazy valuable content partnerships with our 25+ gifographics in December. This has opened the doors to do more collaborations with amazing companies like Marketo, HubSpot, InVision, Unbounce and others.
Content Promotion: You've heard this before. To promote more and publish less. We've been doing that and it allows us to create pieces of content that are bookmark worthy and also makes it easier to put more resources behind the promotion of the piece since we're super confident in it.
It seems so logical, but whatever you do, make it better than everyone else.
What's in Store for 2017
A few big things are starting to take shape for us already. Here's what we're eyeballing for this year...
New HQ Office
You'd think we'd be tired of moving offices, but we're doing it again.
Here's what our new HQ in Irvine, California will look like…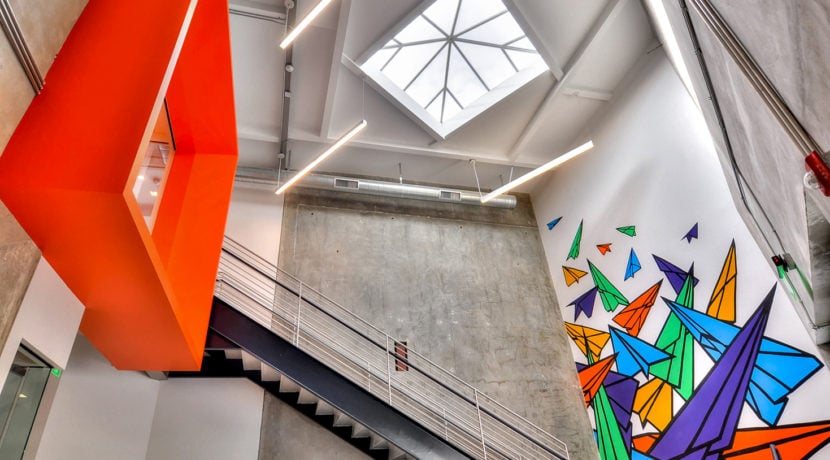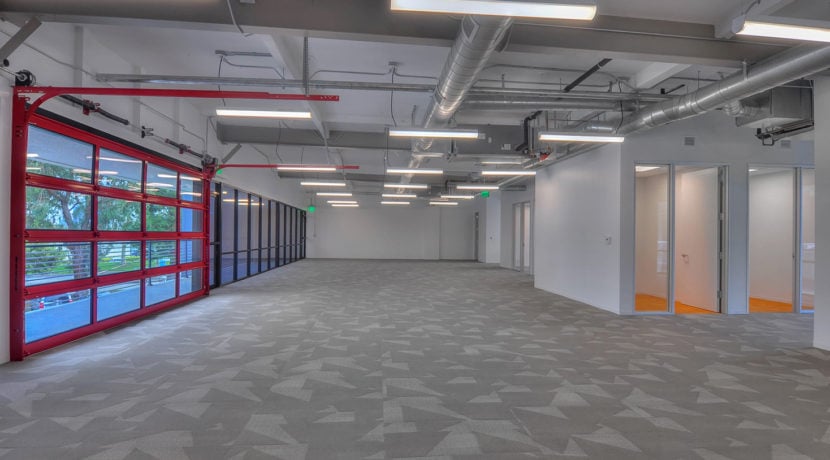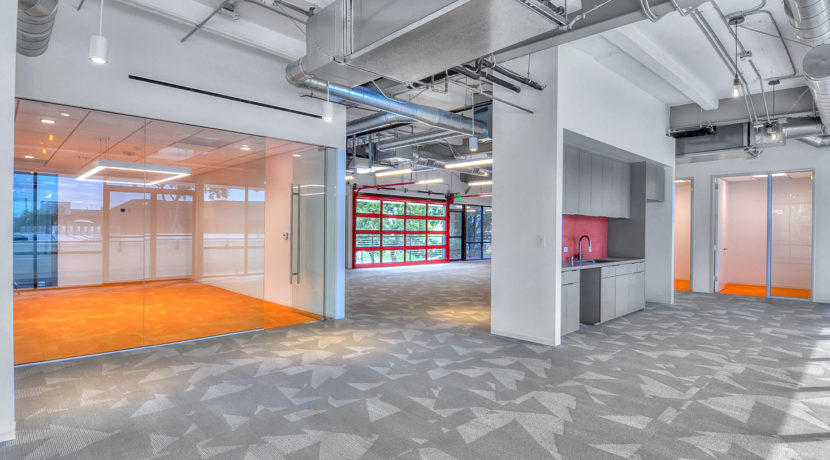 This time, we're hoping it will be our last HQ move, because when we outgrow this spot, we're gonna…
Open a New York City Office ?
Since many of our clients are on both sides of the US, we want to make sure we're able to assist them better and also grow our talent pool outside of Orange County, California.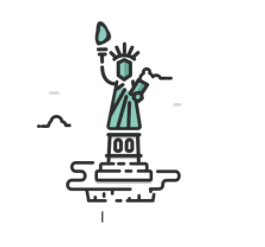 But we can't set up shop in NYC until we've hit…
$500K MRR
Our goal for 2017 is to hit $500,000 in monthly recurring revenue, which is $200,000 more than what we're currently at. Once we do that, we're going East Coast.
We've hired a full time recruiter who can have the pipeline ready, so we're excited to no longer having to stop n' go with our growth.
Which means we can also...
Add More Gas to the Fire
As you read earlier, our profit margins are healthy enough to be quite aggressive with our marketing efforts.
This means that you'll more aggressive rollouts of bigger marketing initiatives, new types of content, bigger partnerships, and just more of KlientBoost.
We're also focusing on…
Acquisitions
We've already started working with marketing agencies who don't focus on PPC, but who have PPC clients.
I'll call these "mini-acquisitions" that allow us to obtain new clients in bulk so we can grow faster ourselves.
Our new Director of Sales is in charge of that, so if you're interested in partnering with us, then drop us a line at hello (at) klientboost.com
Oh and last thing, we're...
Building a Product
Believe it or not, I didn't start KlientBoost to be another agency. I actually wanted to build a SaaS platform a long time ago, we've just been fortunate that the agency has grown so fast.
If any clients are reading this right now, don't worry, our agency is still our #1 focus.
We're building a product that is going to help with efficiency and productivity internally first. And when it's a success, we'll consider rolling it out as a standalone business.
Here's to an Awesome Year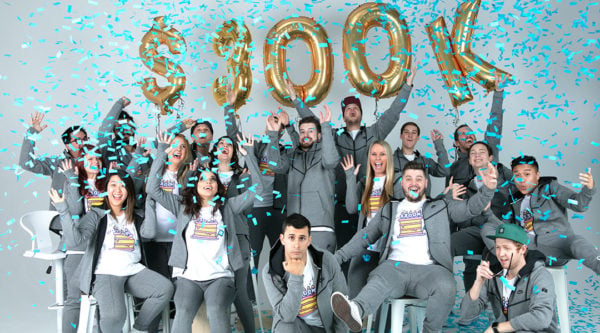 We'll never stop learning and changing, and neither should you.
I hope you can see that any small or big level of success is not by accident, it's on purpose.
So here's to your best year yet!