Audience Insights is a free tool created by Facebook for marketers and PPC agencies.
The tool gives you the power to learn more about Facebook users, including those who are already fans of your brand, as well as custom audiences like email subscribers or past website visitors.

What Can We Learn About Audiences On Facebook?
Audience Insights provides five main categories for analysis. There are also numerous subcategories within the five main categories.
Each segment can give you valuable information about your customers or random groups of interested users on Facebook.

5 Audience Insights Data Categories
Demographics: Age and gender, lifestyle, education, relationship status, job role and household size
Page Likes: The top Pages people like in different categories, like women's apparel or sports
Location and Language: Where do people live, and what languages do they speak
Facebook Usage: How frequently are people in your target audience logging onto Facebook and what device(s) they're using when they log on
Purchase activity: Past purchase behavior (i.e. frequent buyers of women's apparel) and purchase methods (i.e., in-store, online)
Though this information varies in relation to each other, much of it can help with aspects of your campaign.
But even though Facebook Audience Insights is great, it doesn't have all the answers. There are a few different ways a marketer can go about opening different avenues to gather the most complete data possible.
Think about your research as falling into one of two categories: quantitative or qualitative.

Quantitative Research
Quantitative research deals with numbers and metrics-based research. This is where Facebook Audience Insights shines, as it gives you major demographic statistics about your audience.
Other tools, like Google Analytics, can also give you quantitative metrics about how your audience interacts with your website.

Qualitative Research
Qualitative research isn't measured by numbers. Instead, it's more focused on uncovering opinions, reasons, and motivations about your product/service.
If you're stumped on how to get qualitative research, Hotjar is a great tool to start with.
With Hotjar on your website, you can create polls for visitors, heatmaps to see where people click, and session recordings to track the entire visitor process from start to finish.
Let's say you have a hypothesis about your contact page. Maybe you think that your company phone number is distracting people from filling out the contact form. You can use Hotjar's heatmap to verify this by seeing where people click the most.


The main point is not to use Facebook Audience Insights as your only basis for business and marketing decisions. Make sure to get the best view you can of the journey visitors, leads, and customers take, even beyond Facebook.
And that's not to say the information you can get from Audience Insights isn't valuable. I mean, after all, the fact that it is valuable is why you're reading this.

Should We Care About Audience Insights?
Before we get started, it's okay to ask if this is all worth it.
Should you take the time to master the Facebook Audience Insights tool when creating your Facebook ad campaigns?
Well, unless you have an unlimited ad budget, effectively targeting your most lucrative potential customers will produce the greatest value for your advertising dollar.
So, in a word, yes. Yes, you should care. 😉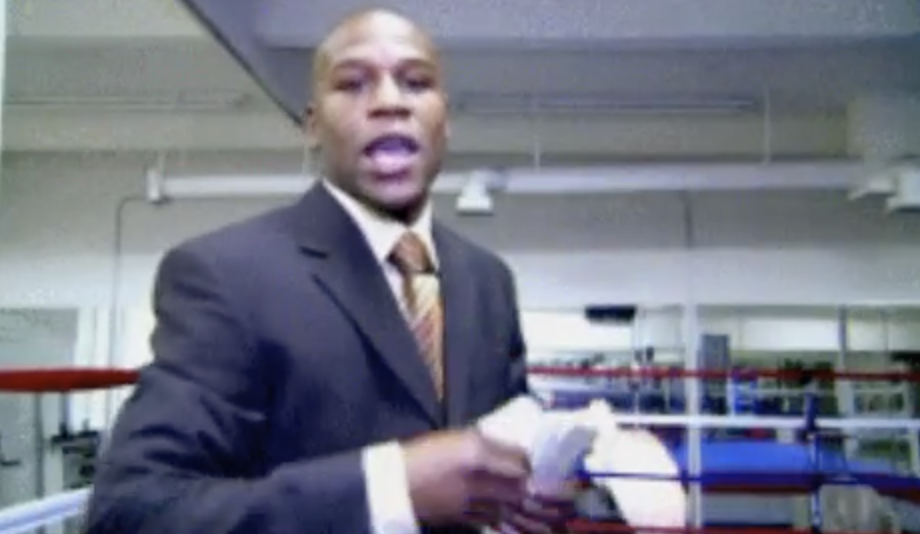 Facebook Insights can help us find answers to some of the most pivotal questions, like where and when to show our ads. The Insights tool also provides valuable information for writing content and display your brand in a relevant and timely way.

How to Find Audience Insights
First, go to your Facebook Ads Manager account. You'll see "Ads Manager" on the top left of your screen.
Once you click, you'll see the "All Tools" button on the bottom right of the Ads Manager tab. From there, you'll see the Audience Insights button under the "Plan" category.

Choosing Your Audience
The Audience Insights button will take you to the main screen, where you'll be prompted to learn more about your three primary audiences:
Everyone on Facebook: This will give you information on all users on Facebook across whatever target location you choose. The country you chose while setting up your ads manager will be the default, but you can get as localized as specific cities.
People connected to your Page: Say you already have a fairly strong organic following and you're looking to grow that by running ads. Using this option, you can see all of the great audience insights about the people who already love your brand. You can then take that information and use it to target all users on Facebook who are interested in the same things as your current followers.
Custom Audiences: If you have a Facebook pixel planted on one or many of the pages of your website, for example, you can create a Custom Audience based off of those users and remarket to them through Facebook.

The most common Custom Audience to use is past converters. For eCommerce, this will be your purchaser email list. Conversely, for lead gen campaigns, these will be people who filled out some kind of contact form.

Analyzing Data and Creating Custom Audiences
From here, you can analyze different attributes and designate trends.
Pro Tip: For more information on what attributes to look for when you create custom audiences, read this post.
When you select one of these options, you'll be taken to this screen:


Typically, the most helpful audience to analyze would be a Custom Audience, something like a customer list. You can search for it within the blank tab shown in the image above.
Now, let's dive into how to use this information to your advantage.
You don't want to get caught making targeting mistakes with your campaigns.

Useful Tips & Tricks
Let's walk through three tricks to generate actionable information that you can implement on your current and future campaigns:
Granulate Your Campaign Targeting Settings using people connected to your Page and/or Custom Audience. This is a fancy way of asking, "Who's my target audience?" At KB, we're huge fans of layering lookalike campaigns with interests that we know are relevant.
Discover Your Customer Persona using people connected to your Page and/or Custom Audience. This translates as, "What's my target audience interested in?" If you want to begin ad research, including discovering what your audience might be interested in, check out this post.
Gain Competitor Customer Insight using everyone on Facebook. Say you're a new business and you don't have the luxury of having an active Facebook page or enough customers to have a custom audience list. Well, don't fret, Facebook still provides you with data that you can use to make sure your first Facebook advertising campaign is relevant to your audience.
We'll discuss strategy and how to go about competitor research later in this post.
Okay, we know how important and vital audience insights can be to your marketing campaigns. But how do we actually use the tools to gain insights? Let's dive into the most crucial parts that Facebook has provided.

1) Granulate Your Campaign Targeting Settings
For sanity's sake, I won't go too deep into the strategy KlientBoost uses for targeting.
But as a brief overview, there are three main intent levels on Facebook, which range from hottest to coldest in this order: Remarketing, Lookalike Audiences, and Saved Audiences.
We're going to focus largely on Lookalike Audiences for this next section.

Lookalike Facebook Audiences
Once you have used up the 'past website visitors' audience, it's time to meet at your new partner in crime, Lookalike Audiences.
But before you get too excited, it's important not to get… too excited. Without the right constraints, Lookalike Audiences can grow to millions in size. Even a 1% match can be too broad of an audience to target.
That's why we'll double back into Audience Insights to look for a key trend that we can layer on top of our Lookalike Audience.
Like I mentioned in our customer persona research section, one of the first charts that I check shows income estimates for our target audience.


So, how does this apply in a real campaign? Let's go to an example.

Applying Audience Insights
My SaaS client's main goal was to have people sign up for their free trial. I was using general sales-y ad copy outlining the benefits of their service, but I was missing the personal connection I could make with the ideal audience I found in Facebook Audience Insights.
I already knew, based on my data, that the bulk of my customers had high incomes and were married with kids. Since this service offered time savings, I was able to use this as an inroad with my audience.
I decided to take the focus off of the business-centric benefits of our service. Instead, I framed the service as a means to save time, which you can then spend with your family making lasting memories.
This insight also went beyond content. I used the income stipulation as an extra layer of targeting on top of my customer-based Lookalike Audiences.


As you can see, the results were pretty astounding. This was a major conversion rate win, but the quality increase was even greater.
Speaking more specifically to our actual customers got more of them to come out of hiding and start their free trial.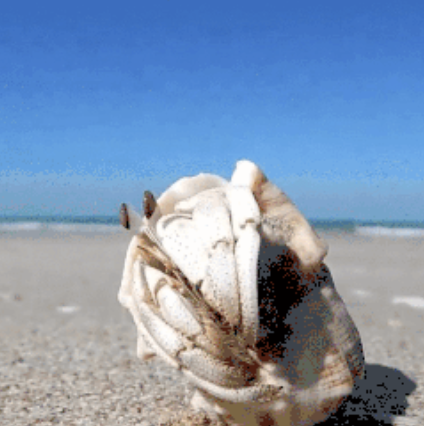 Building Quality Control With Audience Insights
Using Facebook Audience Insights helps us understand who and what interests our current paying customers. With this information, we can pivot from cheap conversion techniques and toward creating campaigns and content that appeals to our best future customers.
In this case, I'm speaking from first-hand experience. It's common in marketing campaigns to create amazing ad copy with words like "free" that creates tons of buzz and conversions. Something, however, is usually missing — in a word, "quality." And you eventually find out that all of the time, money, and effort that went into creating your campaign didn't actually make the business any money.
That's why using Facebook Audience Insights is so important. It gives you the power to control who, and, more importantly, how you connect with your audience.

2) Discover Your Customer Persona
As marketers, the most important information to us is knowing what kind of person is buying our product or service. This is the biggest piece of the puzzle because our entire business (marketing, R&D, pricing) revolves around this.
The Audience Insights tool can give you greater insight than ever before into your buyers.
Via native Facebook data and third-party sources, Facebook uses demographics, income, affinities, interests, and more to group like-minded users into categories for advertising. These resources are compiled in the Lifestyle data tab.
Join me on my journey into discovering who this "ideal customer" was that needed our client's organizational software to increase business efficiency.


As you can see in the black pop-up, Facebook gave me insight into my largest group of website converters. My top category "Work & Play" consists of "predominantly white-collar, professional metrocentrics who enjoy comfortable incomes and are a mix of homeowners and renters".
Consistent trends — the targeting jackpot — start to appear further down the Lifestyle data tabs. I see that 53% of our buyers are married and 60% make over $75K a year. This means I'm working with wealthy, family-oriented people — which is exciting because I can shape my campaign ad copy and additional targeting around this information.
Before I began this dig, I was planning to focus my offer on the money they would save by using our client's product. But after reviewing my Audience Insights, I'm going to focus on efficiency and time-saving capabilities instead. I know now that this is more valuable to my newfound target audience.

3) Gain Competitor Customer Insight
Let's say you're in one of two scenarios — either you're a brand new business with little to no sales, or you're looking to gain more insight into major competitor customer interests.
Facebook has a third option for you. You can look at broader data based on preset interests groups and various Facebook pages.

Accessing Competitor Audiences
You can crawl down the left column to select the data you want to analyze. Common categories that can be useful for your business include age, gender, interests, people connected to your Page, and more advanced data such as behavior, language, education, work, etc.
Let's work this out in a more practical setting. Say you're a startup fashion brand that's most similar to GAP, and you only sell in the United States. So, you would like to know everything possible about the GAP's American customer base.


First, you would select "United States" as your country. Then, you would go down to Interests and type in "GAP". You'll see their Facebook page listed.
Warning: Not all Pages will appear here. It usually depends on the size of the Page. The easiest way to find out is by typing the company page into the Interest search bar.
Now, how do we use this to help our marketing efforts? Let's continue on.

Applying Competitor Audience Insights
One of the first major characteristics that I notice in GAP's Facebook page audience is the percentage who have a public-oriented job.


Now, if you know that a certain type of job is potentially the bulk of your business, what can you do with that information?
Try creating loyalty programs to offer public sector employees (e.g. teachers, government service workers, etc.) rewards or exclusive discounts. Then you can publish content describing how your brand partners with local communities, etc. See how this works? You're giving your potential customer base something you know they'll connect with.
Note: We used to have a section here about Acxiom data within Facebook Audience Insights. But because of Cambridge Analytica, there's no longer a need for us to cover non-existent data-collection tactics.
As always is the case with Facebook, the more targeted and customized your advertising experience, the more success you'll see.

Wrap Up on Facebook Audience Insights
I hope that this post has granted some light on how you can use Facebook Audience Insights to better your PPC efforts.
If nothing else, I hope you start applying your knowledge of who your customers are via granular targeting. Standard Facebook targeting options and advanced audience layering can save you precious marketing dollars and build more traction for your brand than ever before.
If you have any further questions regarding Audience Insights or any success stories to share where Facebook Audience Insights played a part, please let us know in the comments below.