When brands first approach local business PPC advertising, they often see rough results. This is because of highly competitive keywords and smaller audiences, which usually result in brands either mistakenly paying whatever the cost is to rank their ad #1, or accepting meager click through rates and low traffic volume with a shrug.
Brands who can't make local business PPC work often just decided it's "not for them." But, truth is, it's more often than not just a matter of fine tuning a few details of your campaigns.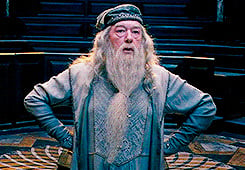 Local business PPC can be a huge boost to your revenue if you know how to finely target the right local audiences. So, to make sure you aren't flipping tables in frustration (or leaving money on the table either), let's clarify some of these common local PPC misconceptions.
Below are 8 tactics to help you fine tune your local business PPC. These should help clarify any confusion about local business PPC, as well as boost your local performance to start generating noticeable conversions.
1) Ad Groups
If you've read any of the KlientBoost blog before, you know that we're big advocates of single keyword ad groups (SKAGs) here. This is for a few reasons:
SKAGs slice up your AdWords account for more granularity
SKAGs allow you to target smaller audiences
SKAGs improve the relevance of your ads and ad copy
SKAGs improve quality score and CTR of your ads
This is why applying the same logic we use in SKAGs to your local PPC campaigns makes so much sense. If you're trying to narrow your audience while increasing the quality of the traffic that views your ads, using SKAGs is always a winning strategy.
[thrive_2step id='14512′][/thrive_2step]
You have a few options to choose from when it comes to chopping up your SKAGs for a local business PPC campaign. We've seen ad groups targeting local markets ranging in size from state, to county, to zip code, to city, to immediate local radius.
But here's an early hint for you to keep in mind as you keep reading: the smaller the better.
For example, if you're running a local business PPC campaign in Orange County, CA, you may want to create your ad groups around specific product lines while focusing your campaign on the county as a whole. But, if you really want to supercharge your local PPC, you don't have to stop there.
Consider this: Instead of creating ad groups around keywords based on your product line (all focused on Orange County), you create ad groups for your top performing cities in the OC. So, instead of your campaign and ad groups looking like this:
Campaign: Orange County
Ad Groups: Car repair, Aftermarket car parts, Transmission repair
Ad Example: Car repair in Orange County near you!
They look like this:
Campaign: Orange County
Ad Groups: Irvine, Tustin, Costa Mesa, Newport Beach
Ads Examples: Car repair in Irvine near you! Aftermarket car parts near you! Transmission repair near you!
You can see how narrowing your audience to smaller local markets can increase the relevancy of your ads to those locations. This way, you can also focus your ad copy more to that specific city.
Instead of catering to a wide audience like the OC, you can now focus on generating actual local traffic (online and in-store) with hyper-relevant copy and offers.
2) Ad Extensions
If you're looking to boost engagement with yours ads on the local scale, ad extensions are a great place to start. We've written fairly extensively on this topic before, so you can check out our favorite AdWords extensions here.
For those of you who don't know, ad extensions are additional "bonuses" you can add to liven up your ordinary AdWords text ads. You can see an example of an ad with a lot — but not all — of the ad extensions below:
Simply put, ad extensions provide your users more avenues through which they can reach your ideal goal conversion. And for local business PPC, they can be a big booster.
Why is that? Because of the specific ad extensions you can use to boost certain types of local engagement.
Location Extensions
Call Extensions
Review Extensions
Dynamic Sitelink Extensions
And these are just the ad extensions that are most helpful for local PPC alone. Depending on how you use these various tools, you can craft local campaigns that stress the locality and convenience of your offer. On top of that, these ad extensions also tend to boost your CTR and quality score, which everybody's always looking for.
Let's take a look at some examples.
Location Extensions
Consider you're running a local business PPC campaign to generate in-store traffic to your stores within a certain city. If you're a big enough local business, you may have multiple store fronts in the same city.
You can list each of these as location ad extensions all on the same ad. This shows users the different options they have for actual in-store locations and can even click to navigate to them within their search engine or mobile device.
Don't assume your users know that you have locations nears them — make it abundantly clear and be explicit with where they can find you.
Call Extensions
Likewise, if you close a solid percentage of your sales over the phone, you should definitely be using a call ad extensions.
Especially on mobile devices, call extensions can make a big difference. Mobile call extensions allow users to simply click and dial your number right away. So make sure you're doing everything you can to get your phones ringing off the hook.
Review Extensions (RIP)
You should also be making sure that local users are seeing the quality of your offer. Or, more importantly, that they're seeing that other local users say you have a quality offer. This is where review extensions used to come into play.
Sadly, Google has decided to eliminate these ad extensions the new AdWords interface. However, that doesn't mean that you can't still leverage social proof in your ads to improve their CTR. You simply need to use social proof in your ad copy or paraphrase your actual reviews manually. Or, better yet, you may even consider using sitelinks to send users to your case studies page as a form of social proof.
Dynamic Sitelink Extensions
Lastly, in regards to ad extensions, you may want to consider using dynamic sitelink extensions. Dynamic sitelinks are extensions that Google manages for you that shows different pages from your domain on your ad based upon the user's search intent.
If you aren't manually picking which pages to show on your sitelinks, these are a great backup. Especially if you find that a good deal of your organic traffic is going to location pages or product pages within your domain, DSE's will pick this up.
3) Mobile Optimization
You can't talk about local business PPC without addressing mobile optimization. When mobile devices account for more than half of all searches, these are potential leads and customers you can't afford to ignore.
So how can you optimize your local PPC campaigns for this on-coming horde of mobile users? Well, there are a few ways.
For starters, you should make sure that your landing page assets, and the pages themselves for that matter, are optimized for mobile devices — or at the very least, are part of a responsive, mobile-friendly design strategy.
Mobile page load speed can make or break your conversions. In fact, 40% of mobile users are likely to bounce if a page takes longer than a few seconds to load. On top of that, 60% of mobile users who have a negative mobile experience won't buy from that brand again.
So you not only need to make sure your mobile landing pages are loading fast, but that they're also fitted to the proper dimensions, resolution, and placement.
Mobile optimization doesn't stop just at the landing page level, either. Local business PPC opens up tons of different opportunities to combine your classic AdWords campaigns with social media PPC. Below are just a few examples of social media tactics that you could use to compliment your local AdWords campaign:
Branded snapchat geofilters
Instagram local culture posts
Facebook proximity ads
Snapchat Geofilters
Snapchat geofilters can be a great way to build brand awareness around sponsored events. Or, if your business relies on local markets and engagement, you can constantly run these branded geofilters in tandem with your local PPC ads to start growing your in-store foot traffic.
Instagram
Instagram also a great brand building platform, but can be leveraged for more direct sales purposes as well. By optimizing your Instagram profile for sales, listing locations, and publishing posts that bolster your local image, you should be able to boost traffic to your actual product pages (where sales happen).
You can get quite granular with your Instagram location targeting as well, so don't be afraid to dive deep.
Facebook Proximity Ads
With users constantly browsing through different social media news feeds, and mobile search taking up such a high percentage of actual mobile conversions, there's quite a few fish in the sea for you to target. Thankfully, these social platforms allow you to set the radius of your ads to show to local users only. This way you can easily segment your local campaigns from your broader ones.
You can even use proximity ads that trigger specifically when a mobile user is within your radius. Facebook proximity ads are great for boosting local engagement. They can promote special deals or promotions, such as a happy hour or sale — perfect for local consumers browsing through their news feeds.
When it comes to local business PPC, true success comes from knowing where to best allocate your budget.
This may mean you focus your ad spend on proximity ads that bring in local customers from social media. Or, it may even mean bidding on your competitor's keywords to draft in the wake of bigger brand names.
4) Big Name Competitors' Branded Keywords
Depending on what industry you find yourself in, you may be immersed in an oversaturated local market. For example, there's far more local searches for "coffee shops" than there are for "vacation homes."
For these more locally focused search queries, it may be financially unfeasible for you to combat with your strongest competitors. For example, if you're a local coffee shop running a PPC ad to generate some more in-store traffic, I doubt you have the ad spend to match the likes of Starbucks.
But that doesn't mean you can't show up on the same search engine results page (SERP).
By bidding on your competitor's branded keywords, you can show up when local searchers are looking for them.
By bidding on search terms like "Starbucks near me" you gain access to quite a large amount of users. Granted, these local searchers may not be looking for your brand, specifically. But that doesn't mean you can't convince them otherwise with some convincing ad copy.
This way, you can leverage the large search volume behind these larger branded keywords, while also marketing your unique mom-and-pop vibe to siphon off some of their local traffic and sales.
5) Weather Triggered Ad Copy
Triggering your ads based on mobile users passing through your radius is one way to go. But, as it turns out, you can also have your ads trigger to display different copy based on other scenarios as well.
What other scenarios could affect local business PPC? Well, how about the weather?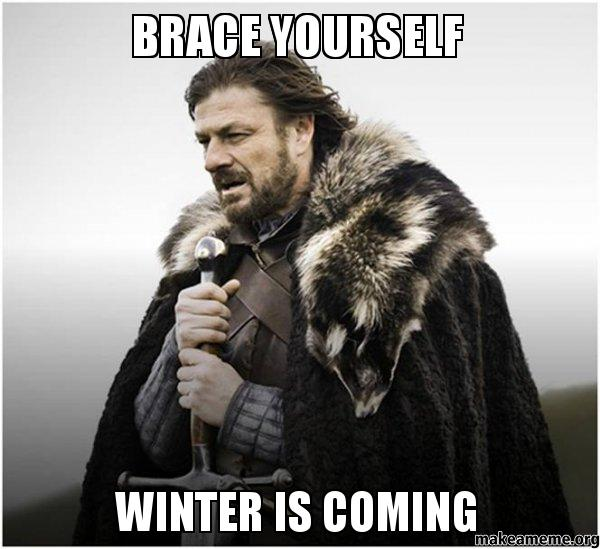 Creating weather-triggered ads can get rather complex in regards to custom AdWords scripts — for that you can read more here. The goal of these scripts, however, is to alter the copy of your ads dependent on the weather that Google is reporting.
You can leverage these weather variations to offer shelter from the cold, a beverage from the heat, etc.
Certain platforms also allow you to setup these weather conditions with a bit more ease than a custom AdWords script. But the true success of any weather triggered campaign is going to come from your dynamic copy.
How you create a sense of urgency around the weather to generate foot-traffic to your store or quick weather-solutions for your landing page is up to your copywriting skills.
6) Local Jargon / Knowledge
Regardless of how you're targeting or triggering your local PPC ads, you want to make sure you're emphasizing how local you are in your ad copy or imagery. If there is certain local jargon or cultural icons that you can leverage in your copy, use it.
For example, locals of San Francisco hate it when you refer to the city as "Frisco." So, using this abbreviation in your ad copy in hopes of sounding more casual or familiar would be a big no-no.
Do your research. Getting the right local jargon down pat can be helpful for saving your space in your ad copy and help you engage stronger with local users. On top of that, it can do wonders for your CPC. How? Well, think of this example:
You're a general merchandise store like Target or Walmart.
You've opened a new office in Irvine, CA near the UCI campus.
Being one of these larger chains, you have locations all across the state.
In this specific campaign you're looking to bolster awareness and foot-traffic to your specific Irvine campus location.
If you've done your research, you'll know that locals refer to the town center near UCI campus (The UCI Town Center) as the "UTC." So, if you use this in your ad headline or ad copy, you're achieving a few things:
You save 16 characters of space in your ad.
You familiarize yourself with locals.
You eliminate the interest of local users who don't recognize the term "UTC".
The last point is a big takeaway.
Maybe these users don't know the term "UTC" because they live on the distance fringes of the city, maybe they're new to the city. Regardless, the point is that they aren't likely to be interested in your new location. So, it's great news that they don't recognize what you're talking about and won't click.
This means only qualified searchers are going to be clicking on your ads — which may mean a lower CTR, but will most likely mean a lower CPC as well.
Localizing your imagery is just as important. If I live in sunny California, you're probably not going to have an ad image of a kid playing in the snow as it would not be relevant to me.
7) Prioritize Winning Budget
I mentioned at the very beginning of this post how competitive local business PPC can be. So, it's no surprise that it can be much more expensive than classic PPC as well.
When you're bidding for more competitive keywords just to keep the same market share, your ad spend is going to increase without seeing actual growth. So, you'll have to invest even more if you want to boost any specific campaigns.
This is when it's key that you prioritize your most profitable campaigns. Identify the campaigns that aren't just generating the most conversions, but those that are generating the most actual sales, and those that have the best CPA.
There are many different options you can choose from when it comes to how you rank your "most profitable" campaigns. But, the point is that you prioritize your ad spend towards your best campaigns and double down where it matters.
8) Local Remarketing
If budget conservation is a chief concern for your local business PPC campaign, then remarketing may be the solution for you. By adding geolocation layers to your remarketing audience, you can effectively turn these campaigns into local campaigns.
This way, your ads are only being seen by users who've previously been to your site and are in the area. In terms of conversion intent, you can say this is a bit of a two-for-one win.
Ideally, the narrower your audience is and denser it is with conversion-ready searchers, the better off you'll be. If you're doing things right, you should see your CTR for this local remarketing campaign increase compared to ordinary local or remarketing campaigns. You should also see your CPC drop due to the higher percentage of these clicks that are conversion-ready users.
Overall you'll be paying less to get more qualified users. This, in turn, should boost your local business PPC performance quite a bit.
Conclusion: Local Business PPC Is All About Timing
Whether it's about where to target users, when to target users, in what weather to target users, etc..success in local business PPC comes from timing.
The better you can time your ads and align yourself with your local audience, the more in tune you'll be with their needs and interests. And local PPC is no exception to the universal rule of search marketing: knowledge is power.
It's not the local business PPC doesn't work for smaller brands that can't seem to see growth. It's just a matter of knowing when to take your shot — fine tuning your aim — and know what to aim for.