You own a small business and you have an online store.
That's awesome! Way to go because, according to Absolunet, "online's share of total retail sales globally is now 16.4% and eCommerce accounts for more than three-quarters of overall retail growth." On top of that, eCommerce influences half of all in-store purchases today.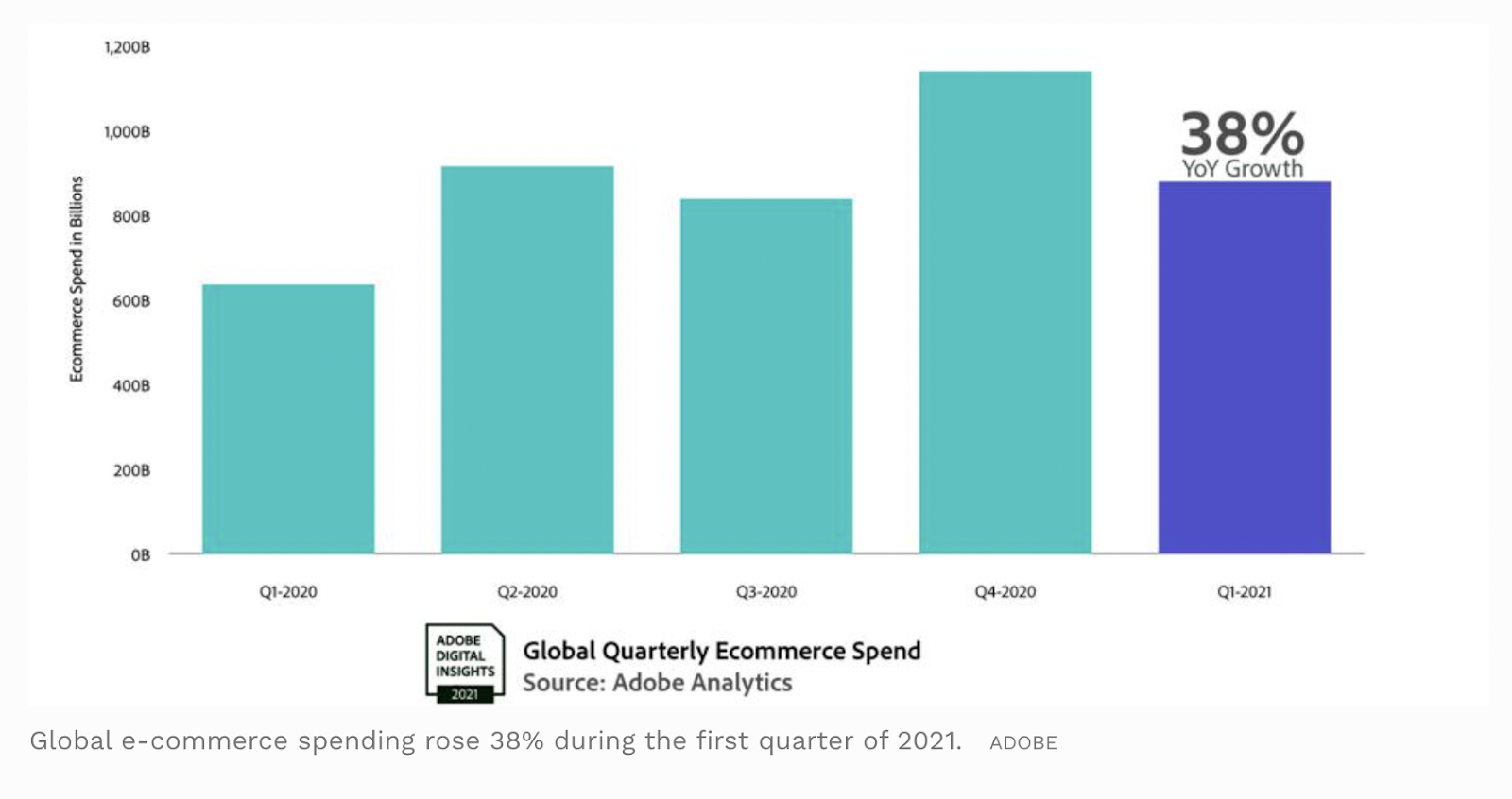 In other words, the potential to make money from an online shop is enormous both from eCommerce and traditional commerce channels.
If your product doesn't appear in search engines, you're missing out on a large majority of your potential consumers.
How much?
Adobe expects U.S. e-commerce spending this year to total between $850 billion and $930 billion, and to top $1 trillion in 2022. Global e-commerce sales reached $876 billion in the first quarter, up 38% year-over-year.

—Forbes
$1 trillion dollars.
How much of that can you direct into your pocket?
If you have an online store, you have the first building block in that $1 trillion equation.
You can peak over the fence.
Part two is about generating sales for that online store and grabbing as much of that $1 trillion dollars in potential ecommerce revenue you can.
Sales happen when people know about your store, visit your store, and buy stuff from your store.
This post is about part two; finding the right shoppers and getting them to your store.
Here's why Google Merchant Center is worth your time:
Getting on board with Google Merchant Center costs you nothing.
Your products will be seen by millions of the right shoppers at the very top of Google SERP (search engine result pages) above paid ads and organic listings.
After uploading your products, there isn't much to do (things are pretty automated).
Here's why reading this post is worth your time:
We share every single GMC optimization technique we use ourselves—there's 21 tips in total—at the bottom of this post to make sure your shopping campaigns hit the SERP "shelves" stand-out clickable.
Let's get to it.
What is Google Shopping?
If you haven't heard of Google Shopping, that's okay. You've seen it. You just didn't know what it was.
When you enter a query in the Google search engine, the ads that appear at the top in a carousel are the Google Shopping ads.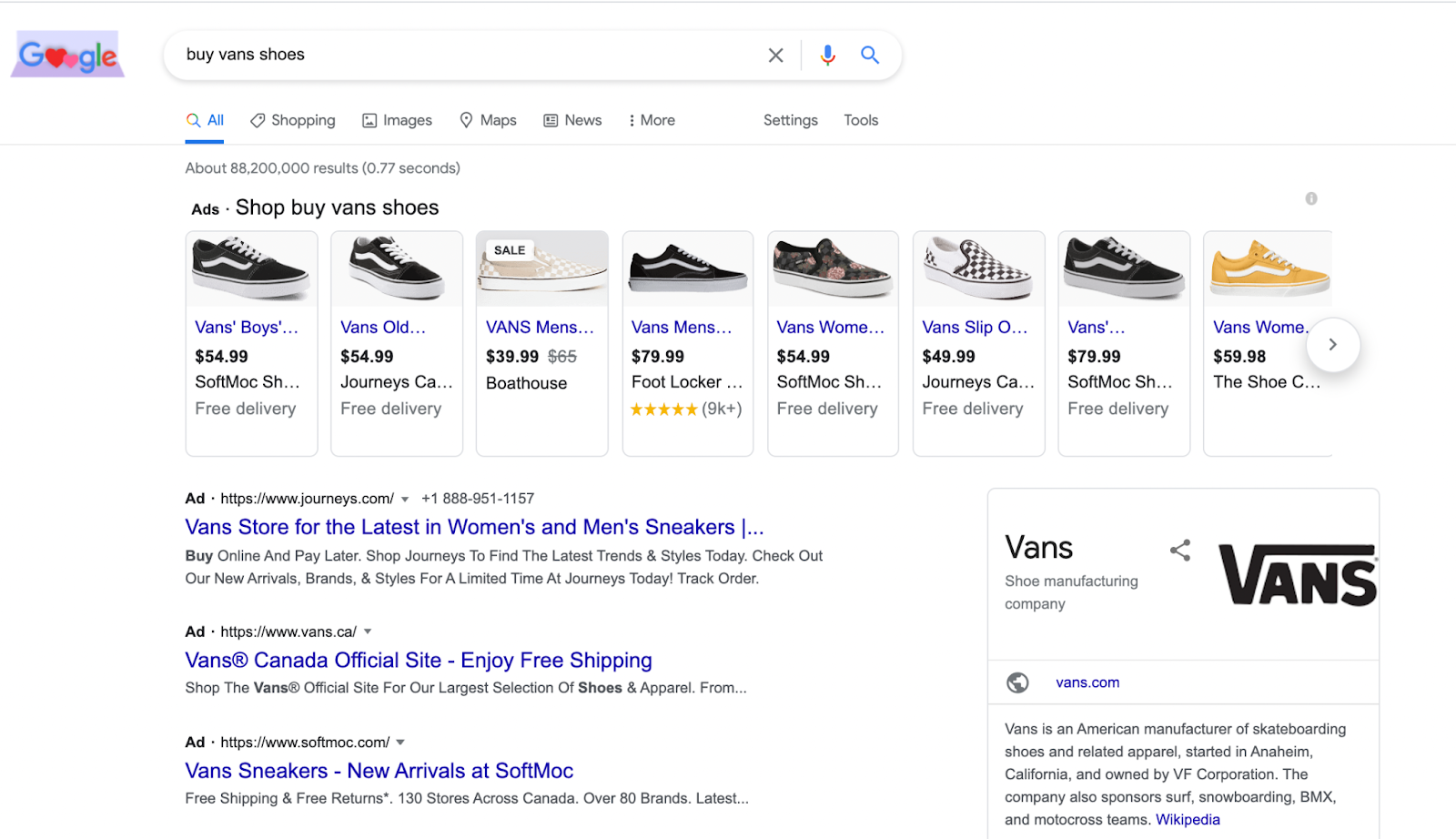 The Google Shopping ads appear at the top with product photos, price, and where they're sold. It's prime real estate right at the top of the page.
See the "Shopping" link?

If you click on the Shopping link, you'll jump to Google Shopping where there are more options.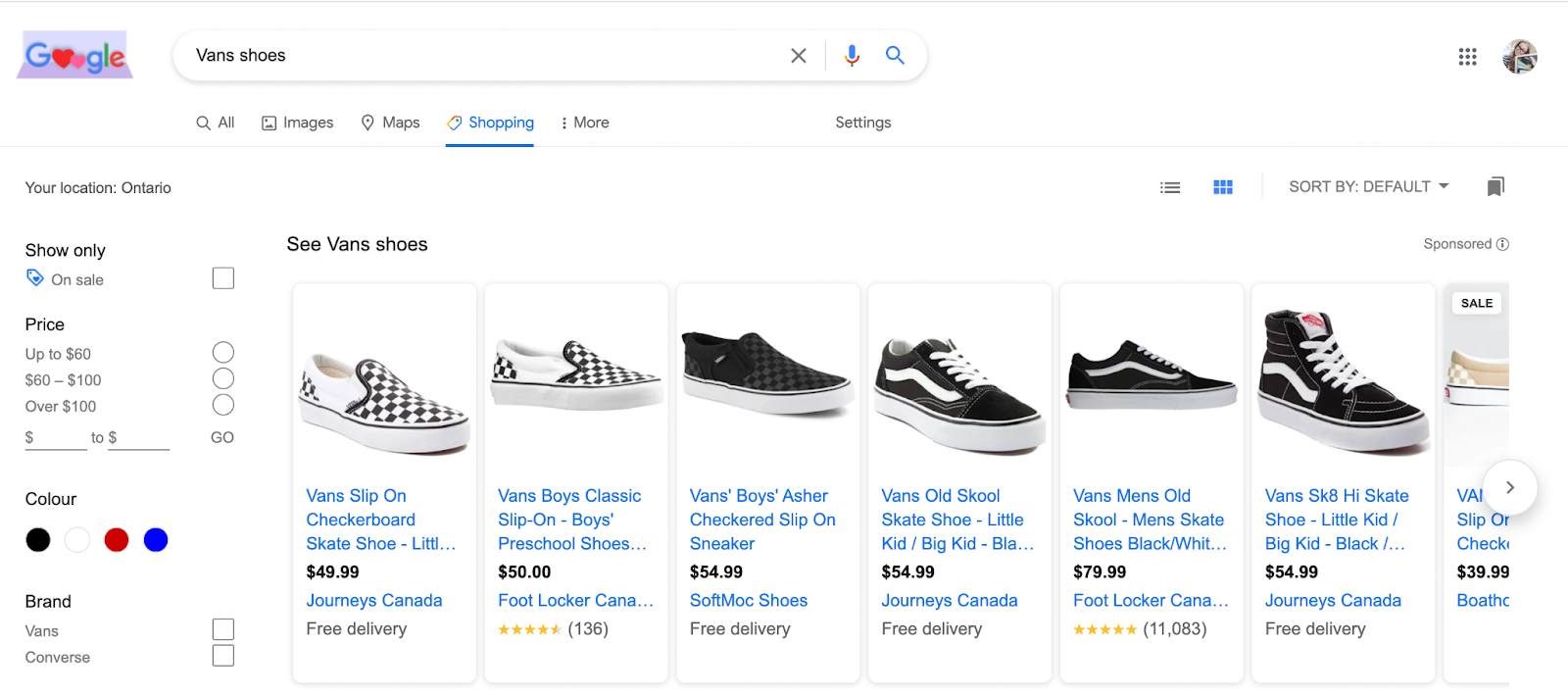 You can get your products on Google Shopping and use this commerce search engine to generate a ton of untapped sales this year.
So maybe you didn't know what it was before now, but you'll want to get to know it fast.
Thank goodness you're in exactly the right spot to learn how to do that.
Google Shopping is a shopping-focused search engine, just like Google search engine—but 100% about shopping.
Savvy shoppers search there because Google Shopping compares products and prices on one screen—no jumping around from tab to tab.
Whoop!
As a seller, you want to get your products on Google Shopping.
And you'll want to manage your products and product ads with Google Merchant Center (GMC).
Google Shopping ads expose your products to people who want those products.
This blog post will cover everything you need to know about the Google Merchant Center and how to set up and manage your GMC account.
We'll even walk you through over a dozen tactics for optimizing the performance of your Google Shopping Feed to make sure you maximize your returns.
What Is Google Merchant Center?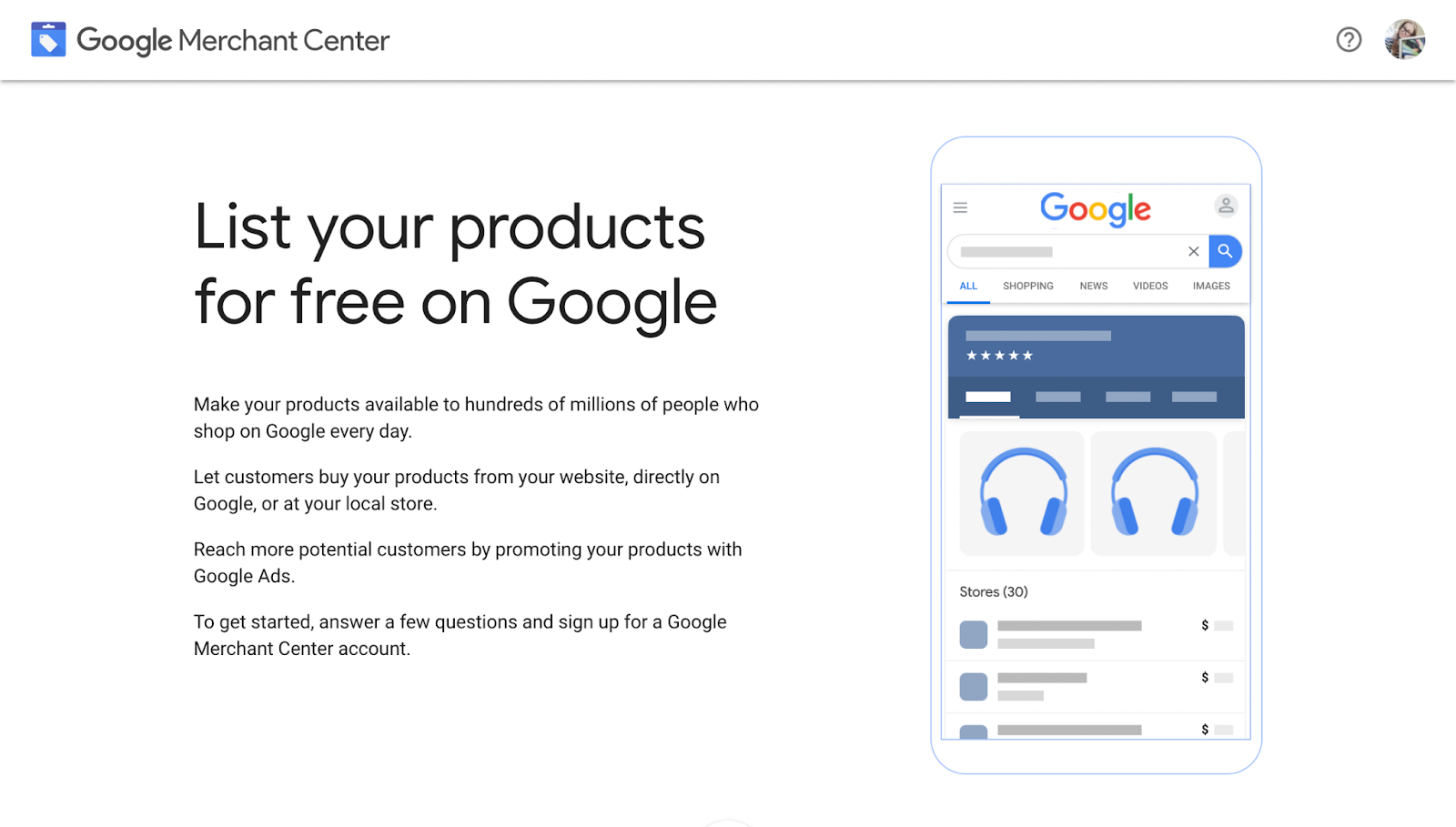 The GMC is an operating platform for uploading, managing, and optimizing your product information to better inform users and search engine crawlers.
You need the GMC to get your products to show up in the Google Shopping Ads carousel at the top of search pages.
If you're used to running PPC search campaigns, you are familiar with the Google Ads platform. Those ads show up on Google. You spend a great deal of time picking the perfect keyword for those ads.
But when you manage Google Shopping product ad campaigns, you do that with the Google Merchant Center—and those product ads show up on the Google Shopping network.
The easy part?
Google Merchant Center auto-creates Shopping Ads for you based on the fields you filled in when you uploaded your product—no keyword research required.
According to Google:
The Google Merchant Center is a single online dashboard where online businesses manage their appearance across all Google ecommerce products and make changes to their online listings as needed.
An organized and optimized Google Merchant Center is the backbone of a successful Google Shopping campaign.
The more accurate and relevant your products' data and descriptions, the better they perform as ads in the Google Shopping Feed.
How much does Google Merchant Center Cost?
It's free. You pay nothing.
Okay, why's it free?
Fair question. Simple answer:
Google Shopping makes bajillions of dollars off the ads you are going to buy to sell your products. It doesn't need to nickel and dime you at the dashboard. It needs to support your ability to sell your products so you buy more ads and you both make more money.
Google Shopping ain't no slouch.
Next question.
What are the Benefits of a Product Dashboard?
The Google Merchant Center has specific benefits that make it a powerful tool for Google eCommerce marketers.
Benefit #1: It's free.
Benefit #2: Little leaguers play in the big leagues
You're likely not a giant retailer with famous branding. That's the beauty of Google Shopping. Anyone, even the smallest shops, can enter their products and compete with the mega-huge players.
Google Shopping levels the playing field.
Benefit #3: Reach
Hundreds of millions of people will see your products. And they can buy your products right in Google, at your eCommerce store, or your local brick-and-mortar store.
Benefit #4: Organization
One of the biggest perks of having all your product information in one place is organization. Or, to be clear, the potential for organization.
Benefit #5: Google Sheets upload
This one is a biggie: You can upload customized Google Sheets for product data. We are going to dive into this benefit like it's the Mariana Trench. Why?
Because most of the tactics we recommend to optimize your Google Shopping performance start with optimizing the product descriptors.
You can customize your Google sheets aggressively pre-upload.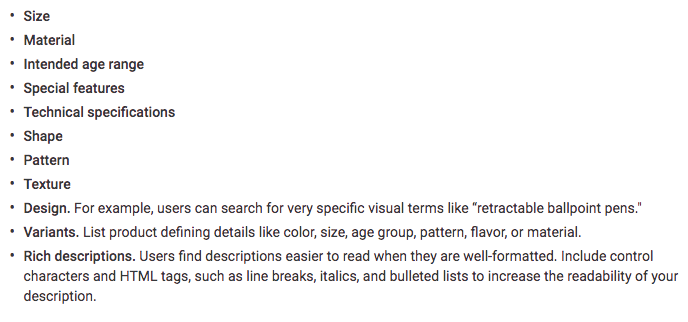 The more detail you include in your product spreadsheet, the easier it will be to filter through your sheets, find products, and optimize for winners.
Using Google sheets gives you the flexibility to optimize your product data pre-upload then import it in one shot in a compatible format like XML or TXT.
Benefit #6: Optimize product data
Edit existing products that are still running on the Shopping Feed, even retroactively.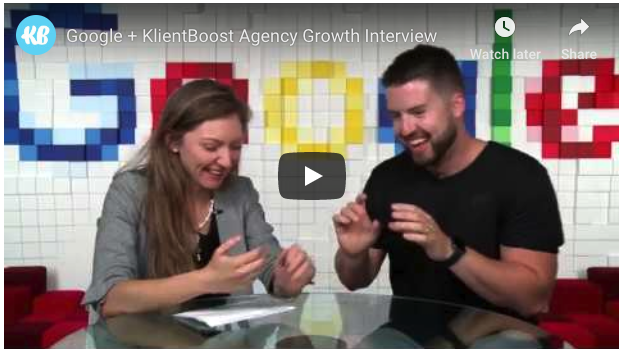 Google Merchant Center allows you to edit the product data in your campaigns. But you can also edit the bids and actively manage your advertising strategies.
Benefit #7: Natural integration with other Google marketing services
Google Merchant Center is a Google service. It naturally integrates with other Google advertising platforms such as Google Ads and the Display Network.
That means you can optimize your Google Merchant Center shopping campaigns beyond your Shopping Feed.
This is where the grand world of eCommerce remarketing and omnichannel advertising really blows wide open. The more hats you can wear as an agency or account manager, the better.
Okay, those are the benefits.
Now let's get you set up.
How does Google Merchant Center work?
Before you start
You should have at least one active Google account before jumping in with Google Merchant Center (which means you will need a Gmail address).
You can link multiple accounts to the same GMC account if you have multiple Account Managers later on.
You'll also need a verified business on Google My Business to sell your eCommerce products.
NOTE: You can transfer existing product data directly from another eCommerce platform, but there's no guarantee that your data will transfer properly if you jump from platform to platform.
If you have your Google account and you've verified Google My Business, you're ready to get started with the Google Merchant Center.
Get started
Go to Google Shopping
Click the Get Started button
Answer some basic business-related questions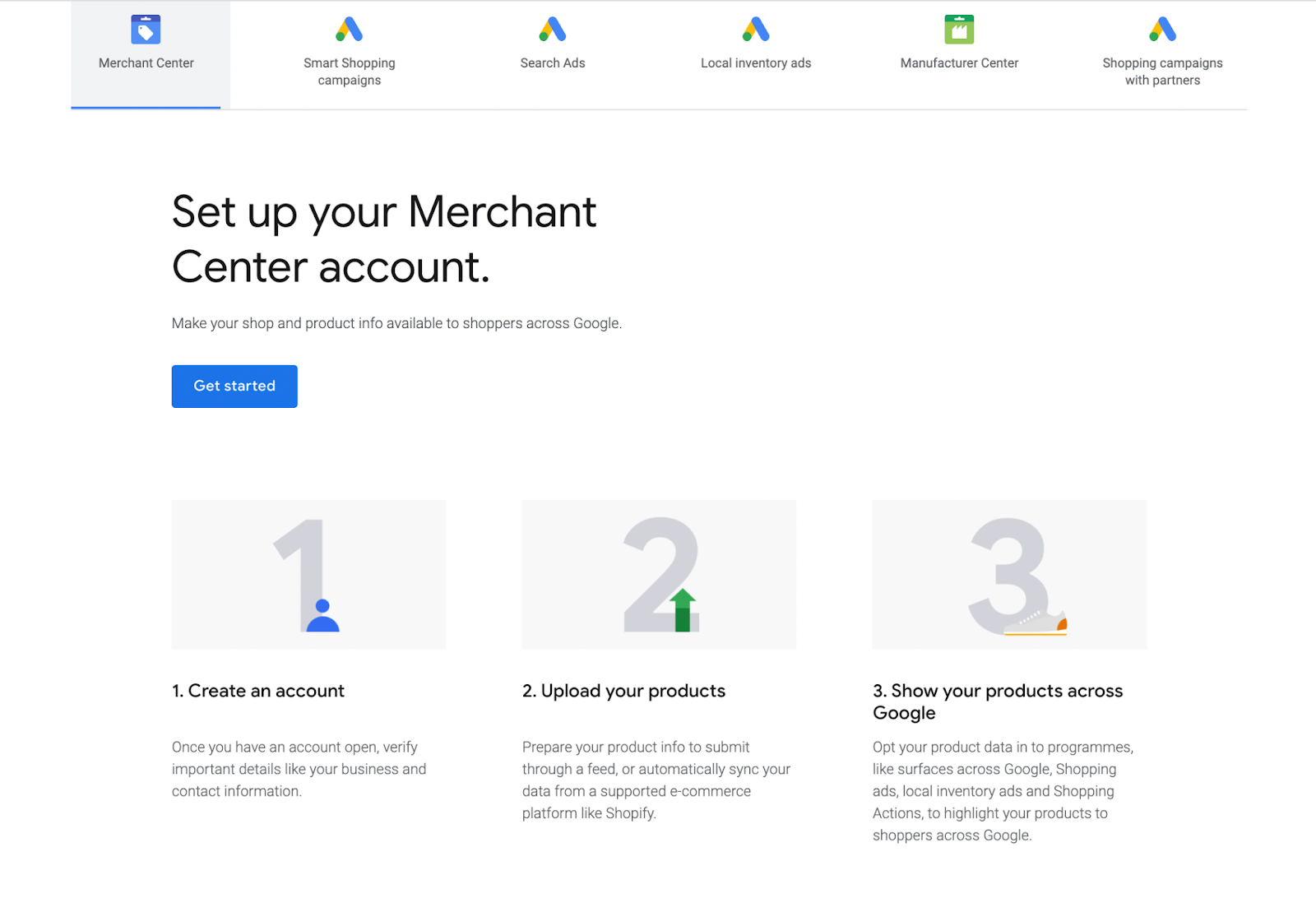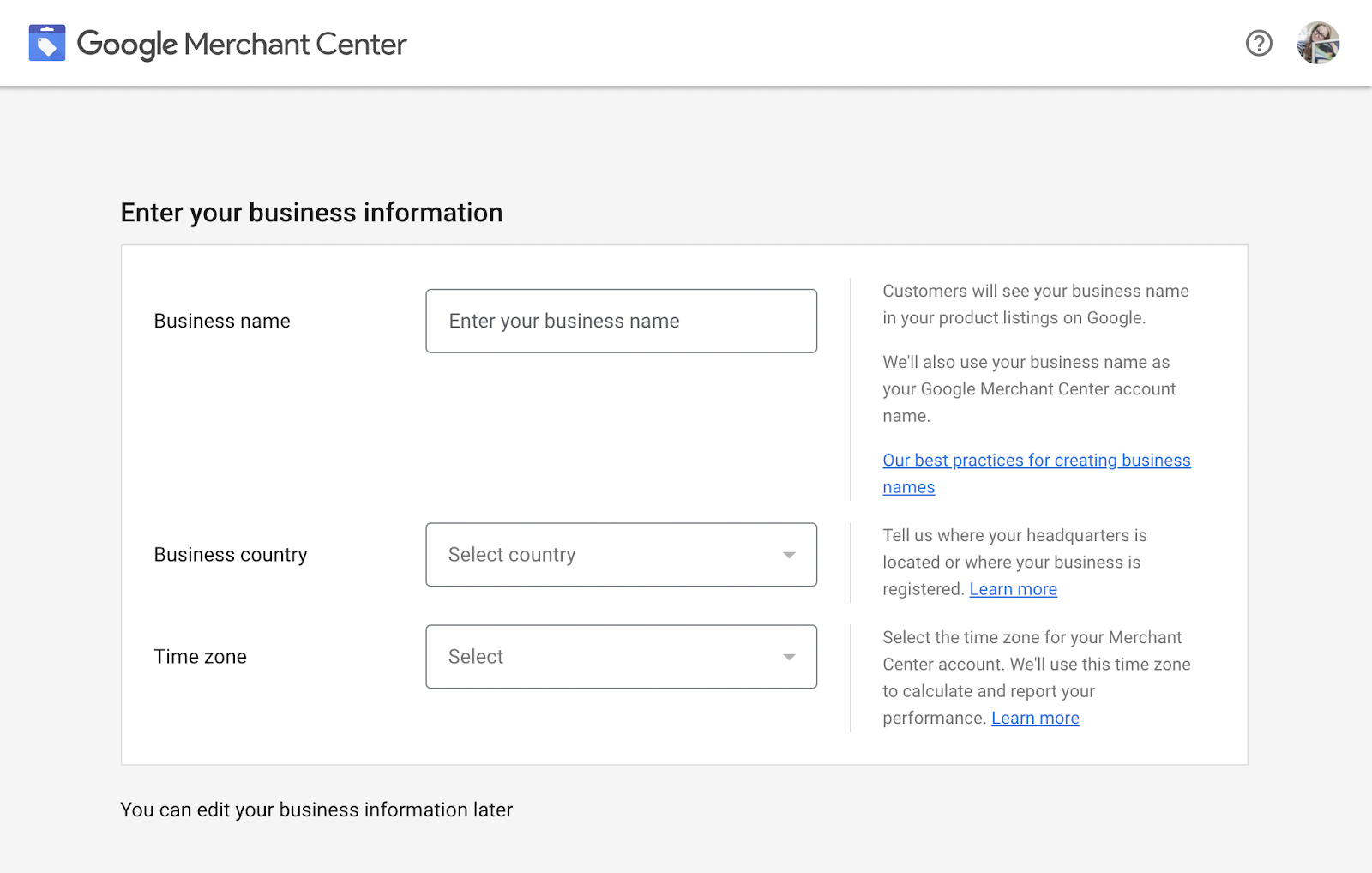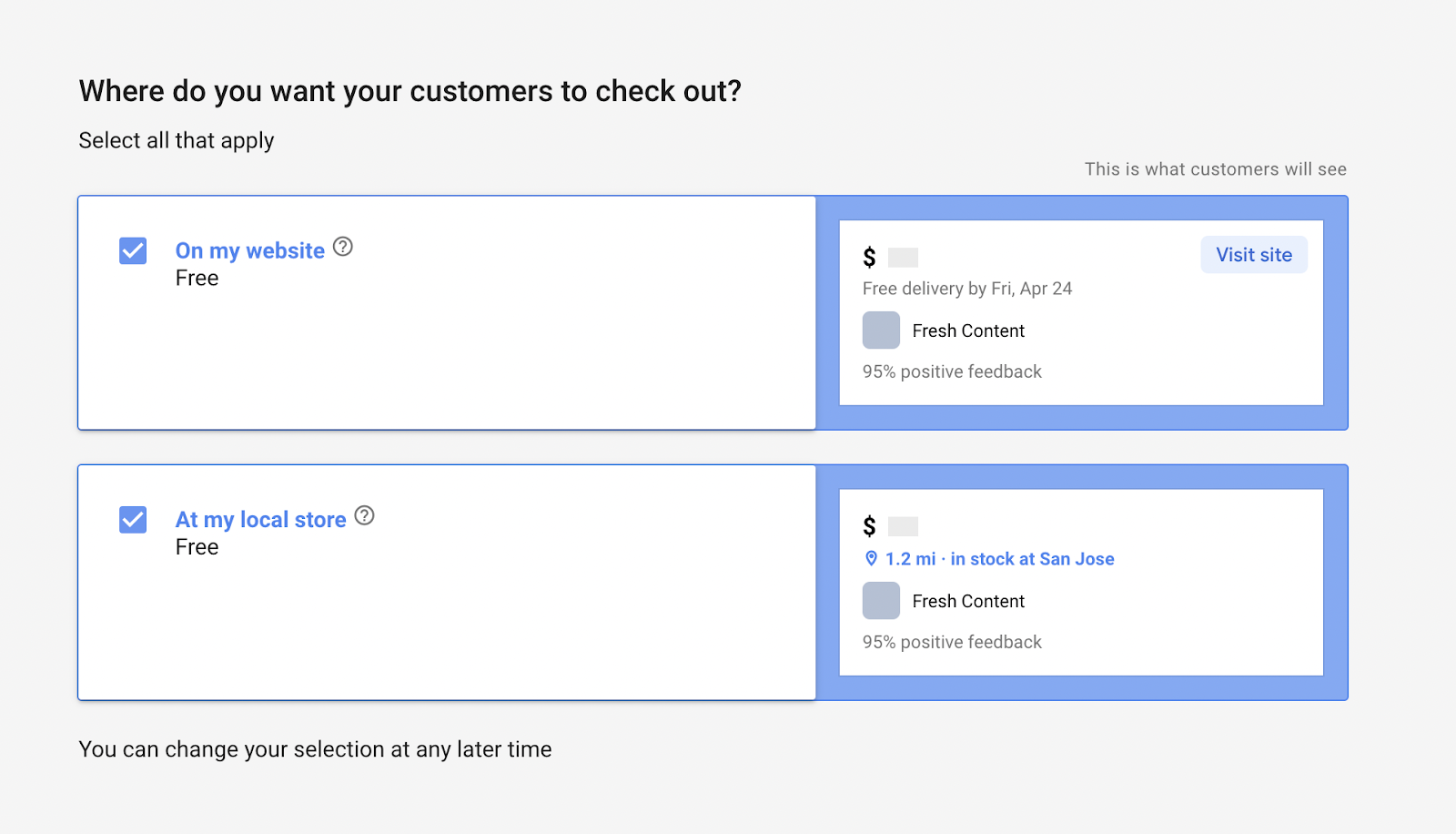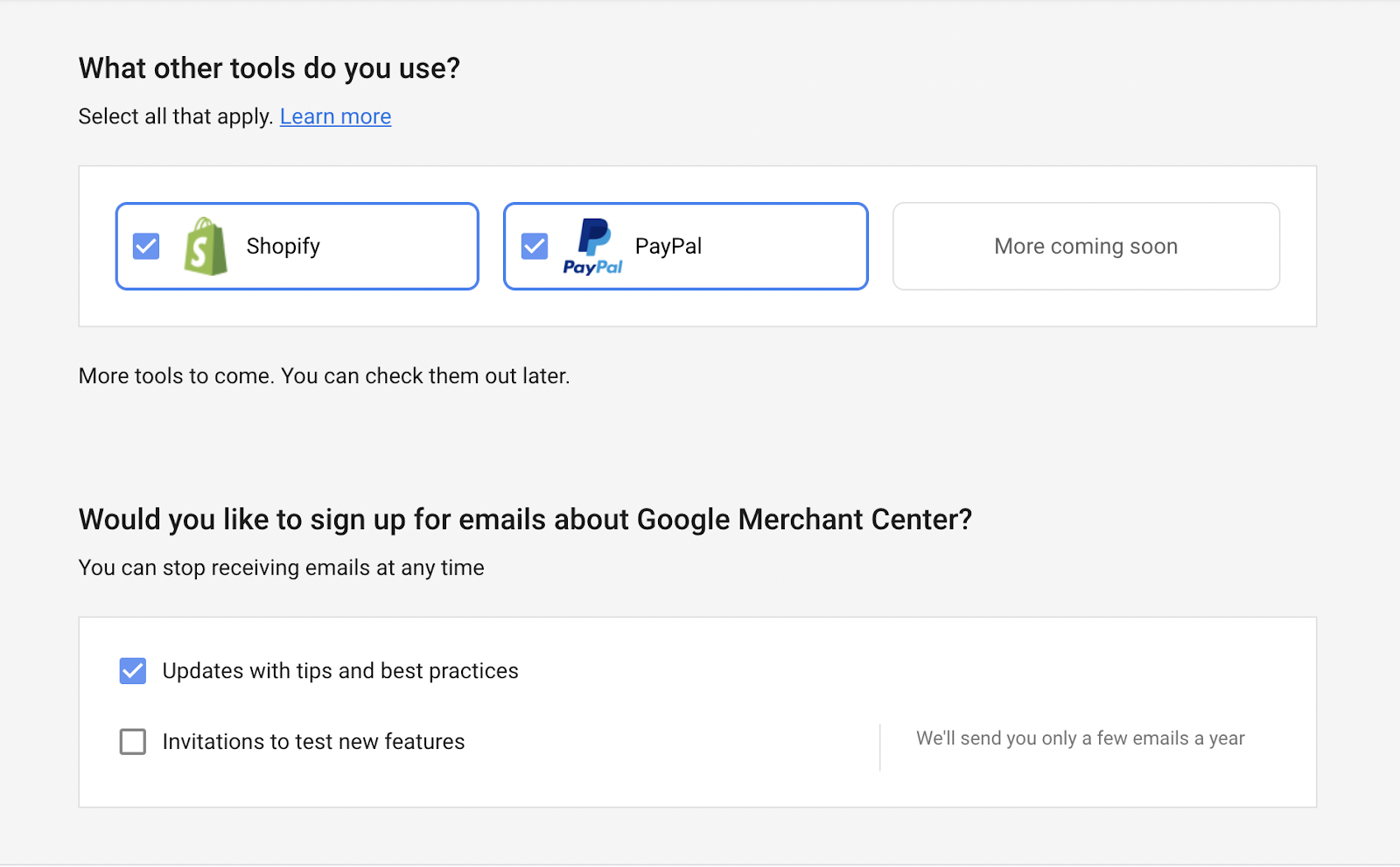 Agree to GMC's terms and that's it.
If you selected Shopify or Paypal as options, you'll be asked to log in to both those apps to connect those accounts to your GMC. Then you'll connect, verify, and claim your website.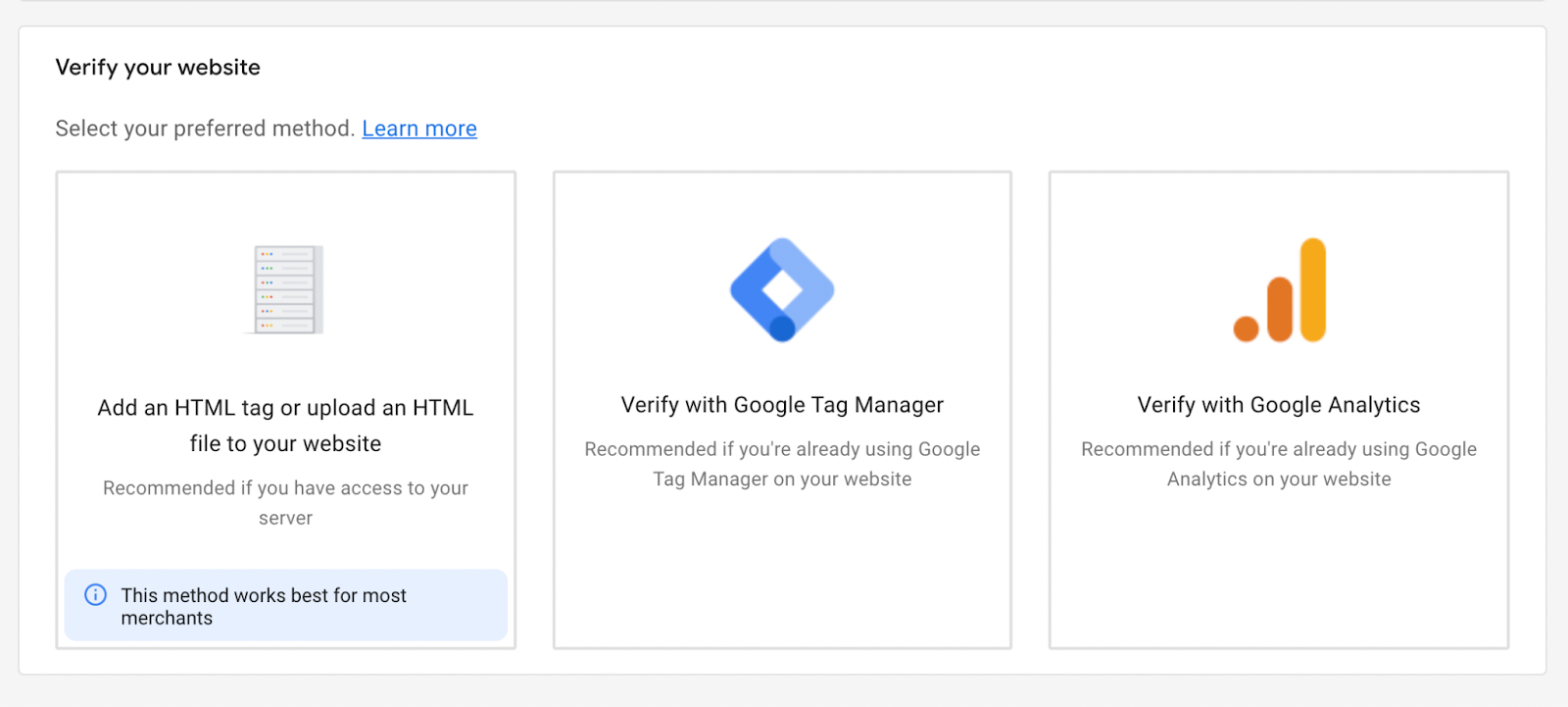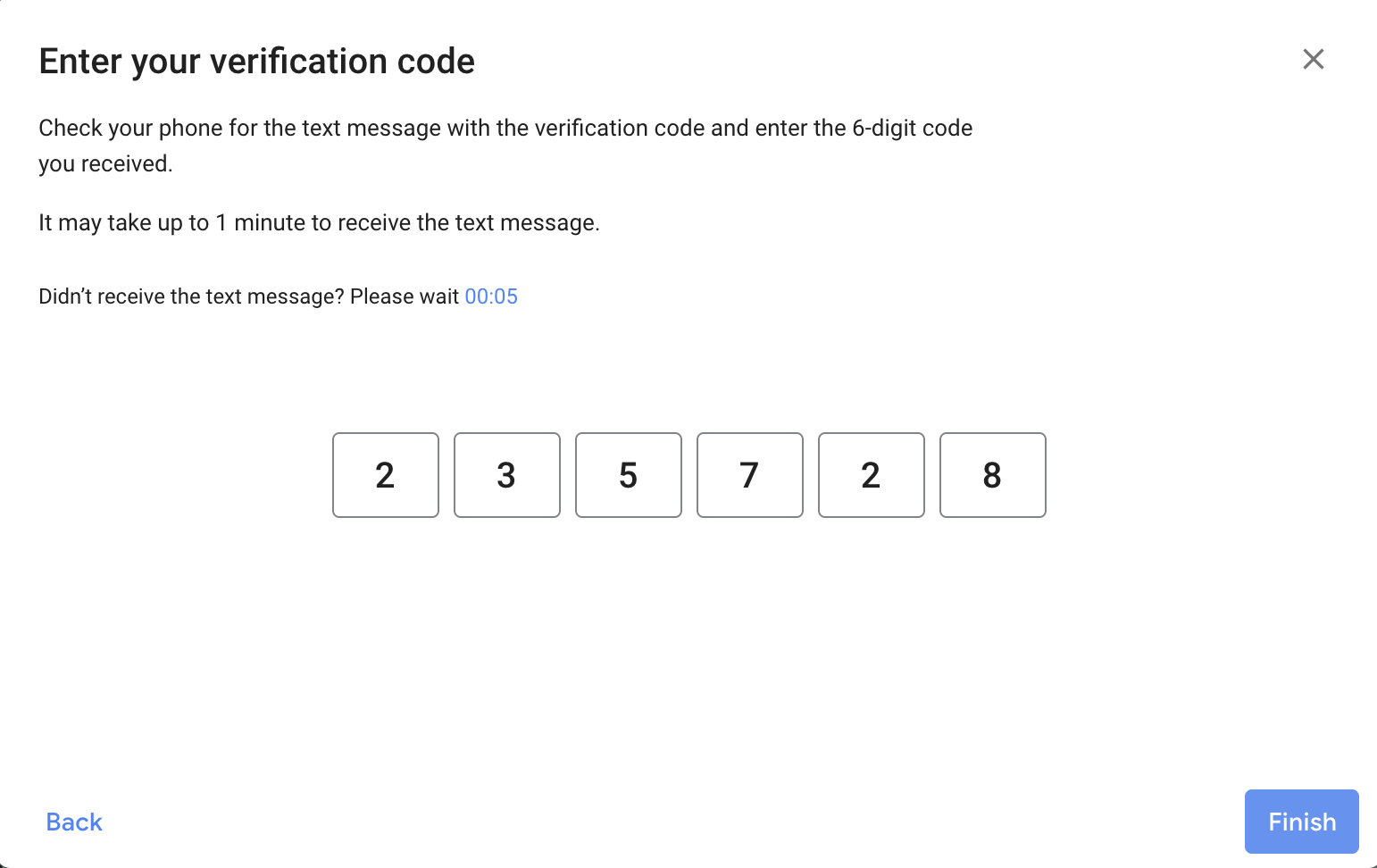 That only took about 10 minutes.
Fist bump. Your account is set up.
Now it's time to link your Google Merchant Center account to both your Google Ads account and Google Analytics account.
Linking Google Merchant Center To Google Ads
You'll have to initiate the link between your GMC and Google Ads accounts from the Google Merchant Center.
It's a pretty straightforward process. First, you click on the three-dot menu and click "account linking."

Then select "Google Ads" and insert the Customer ID of the Google Ads account you want to link to your Google Merchant Center.

Keep in mind you'll still have to approve the link from the Google Ads side of things. You do this by clicking the gear icon and clicking the "view account" button under the "linked accounts" tab.
Then choose "approve" or "reject."
With your Google Merchant Center and your Google Ads account linked, you can now feed your product data into your search campaigns and product listing ads.
You can also link your Google Merchant Center to multiple Google Ads Customer IDs, just in case you're looking to diversify your campaign management.

Linking Google Merchant Center To Google Analytics
It doesn't matter how many Google Ads accounts you choose to link your Google Merchant Center, but make sure to connect your Google Ads account to Google Analytics.
Now, when it comes to empowering your Google Merchant Center data with Google Analytics tracking, things can get a little complicated.
As long as your GMC is connected to the Google Ads account, you should see your incoming shopping traffic come through in Google Analytics.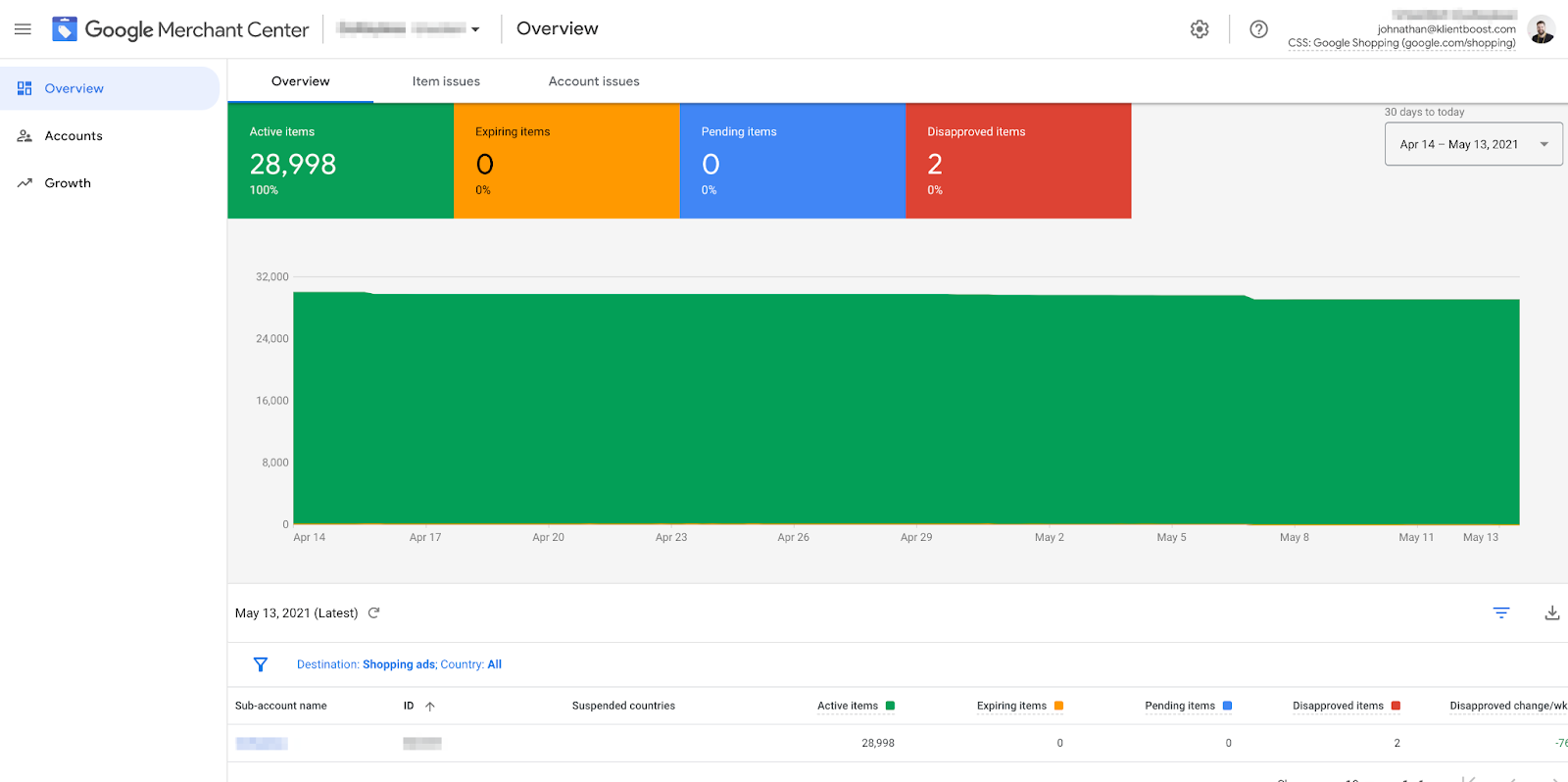 But this is where stuff can get sticky.
The main issue with Google Merchant Center tracking is that the traffic coming in from shopping campaigns gets jumbled up with the ordinary search traffic.
You can fix this in a few different ways.
For starters, you can use a custom filter within Google Analytics to help distinguish the source URL "google.com" from "google.com/shopping."
Check out this link from the geniuses over at Moz to walk you through anything you need.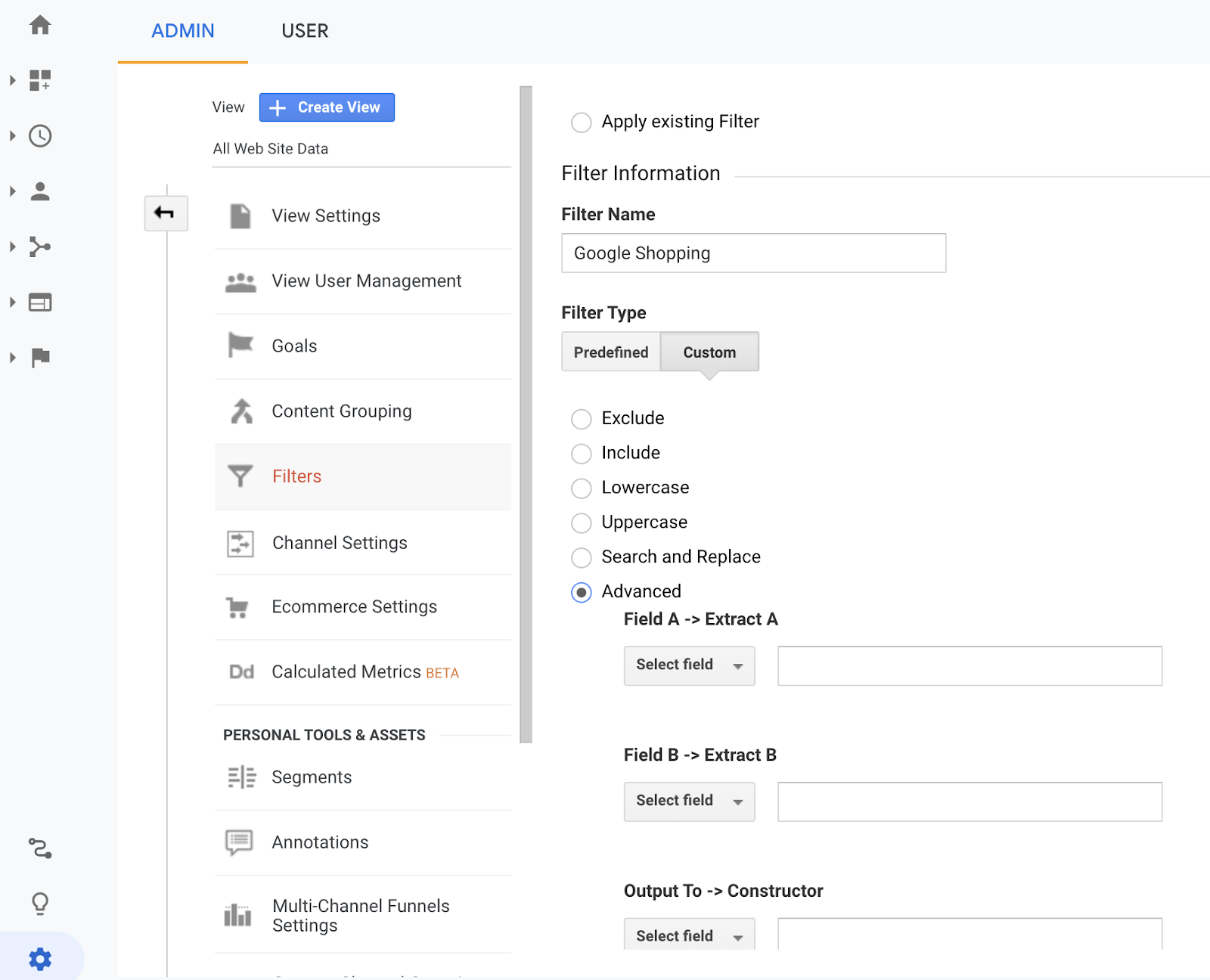 So long as you can clearly identify your Google shopping traffic from any other sources, you should be all set to start running and optimizing your Shopping Campaigns.
Now that you're signed up and you've linked your Google accounts let's walk through how to add products to the Google Merchant Center.
The rocket is ready for takeoff.
Uploading and updating products to the Google Merchant Center
To upload new products (or edit existing products), select Products from the menu. You have two options:
upload a single product one product at a time
upload multiple products.
If you only have a handful of products, you can upload them one at a time.
But if you have a substantial inventory of products, which is likely the case, you'll choose "upload multiple products," and you'll do the heavy lifting with a Google Sheet spreadsheet—we'll walk you through that.
This is the fun part, where your stuff starts to show up in front of consumers who want to buy it, and button clicks start turning into money.
Upload a single product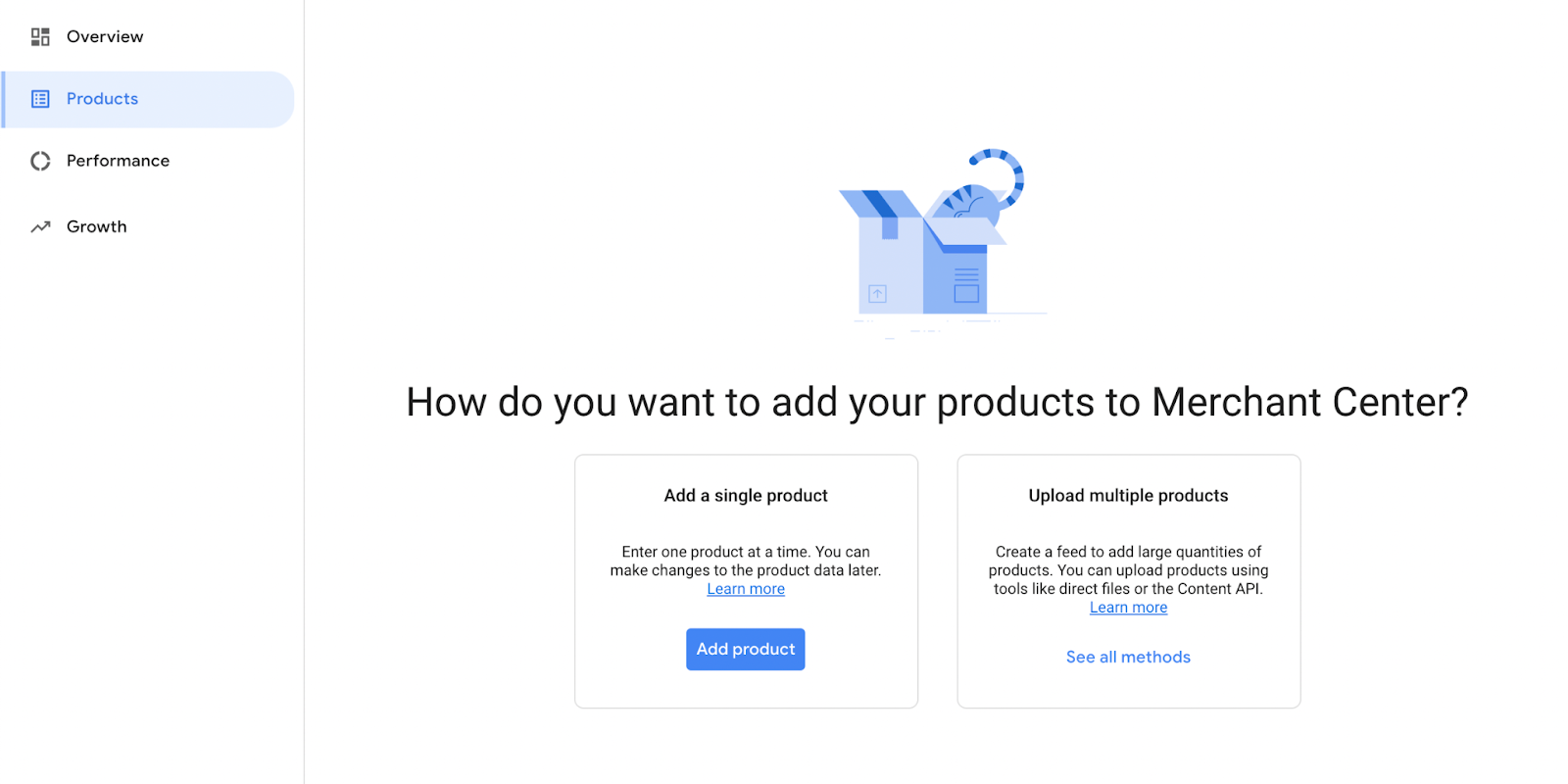 To upload a single product, click the Add product button on the left under "Add a single product" and fill in the fields that follow—this is easy, but it's a slow-go way to do things.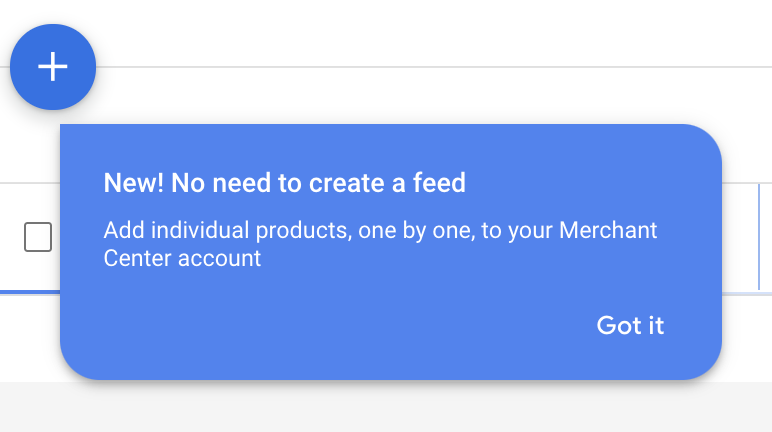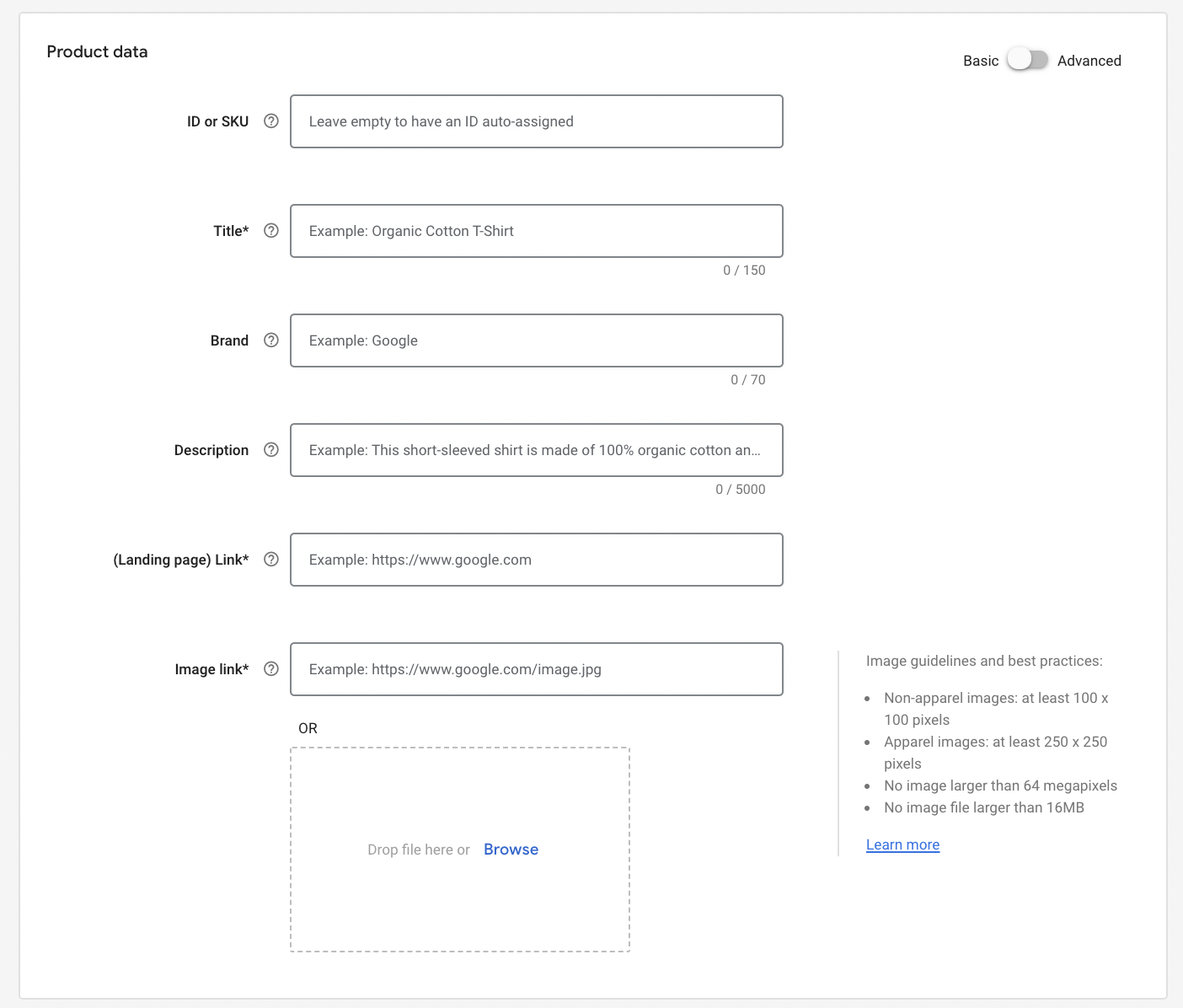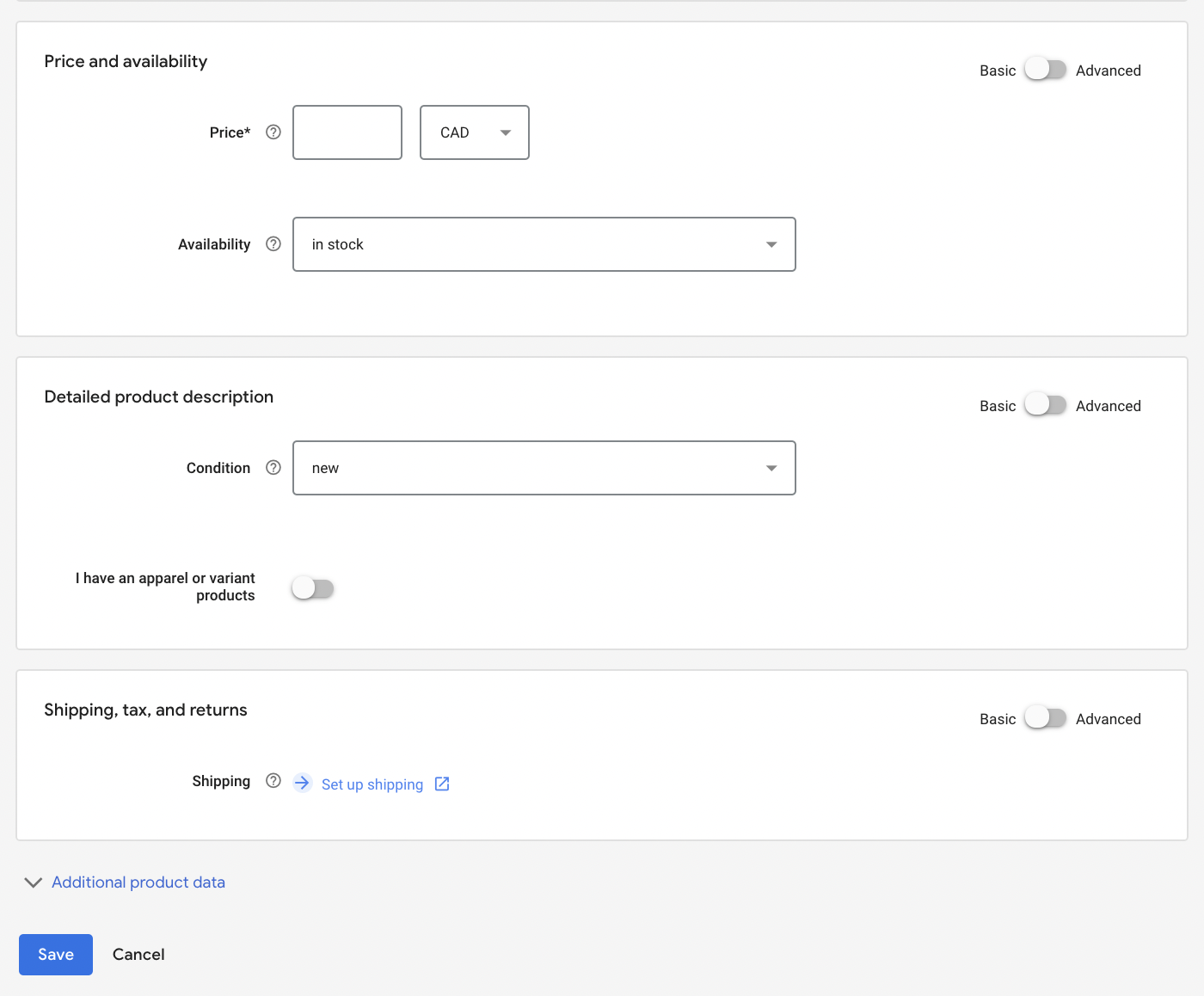 Upload multiple products to the GMC
This is where you'll do some fancy spreadsheet work. Setting up a Google Sheet with customized product descriptors is one of the biggest benefits of the Google Merchant Center.
This Google Sheet is called a feed.

Google Shopping pulls the data from your feed (product spreadsheet) to create Shopping ads for your products.
The GMC provides a feed template, but you can customize that basic template.
Under products, choose Upload multiple products.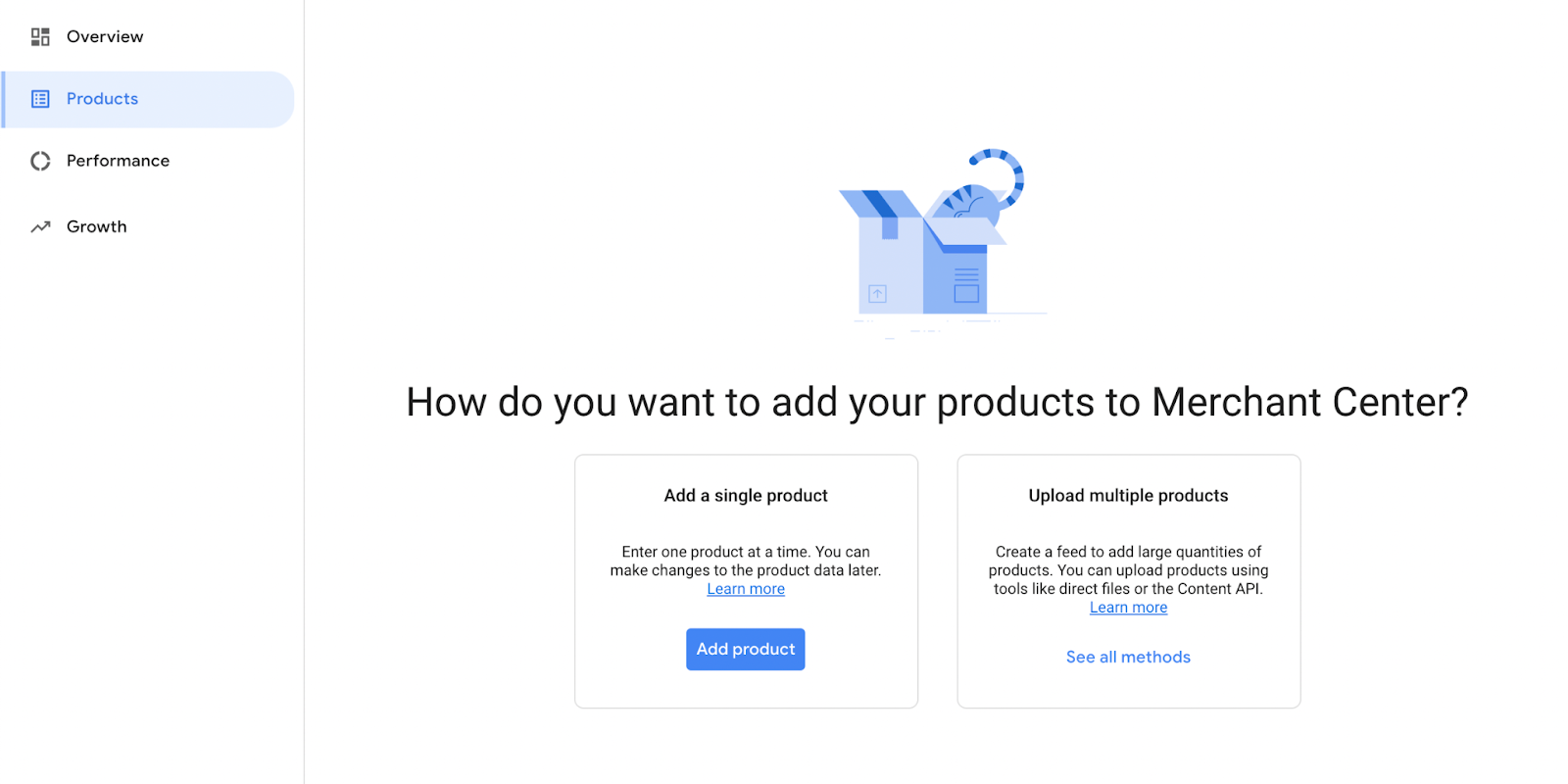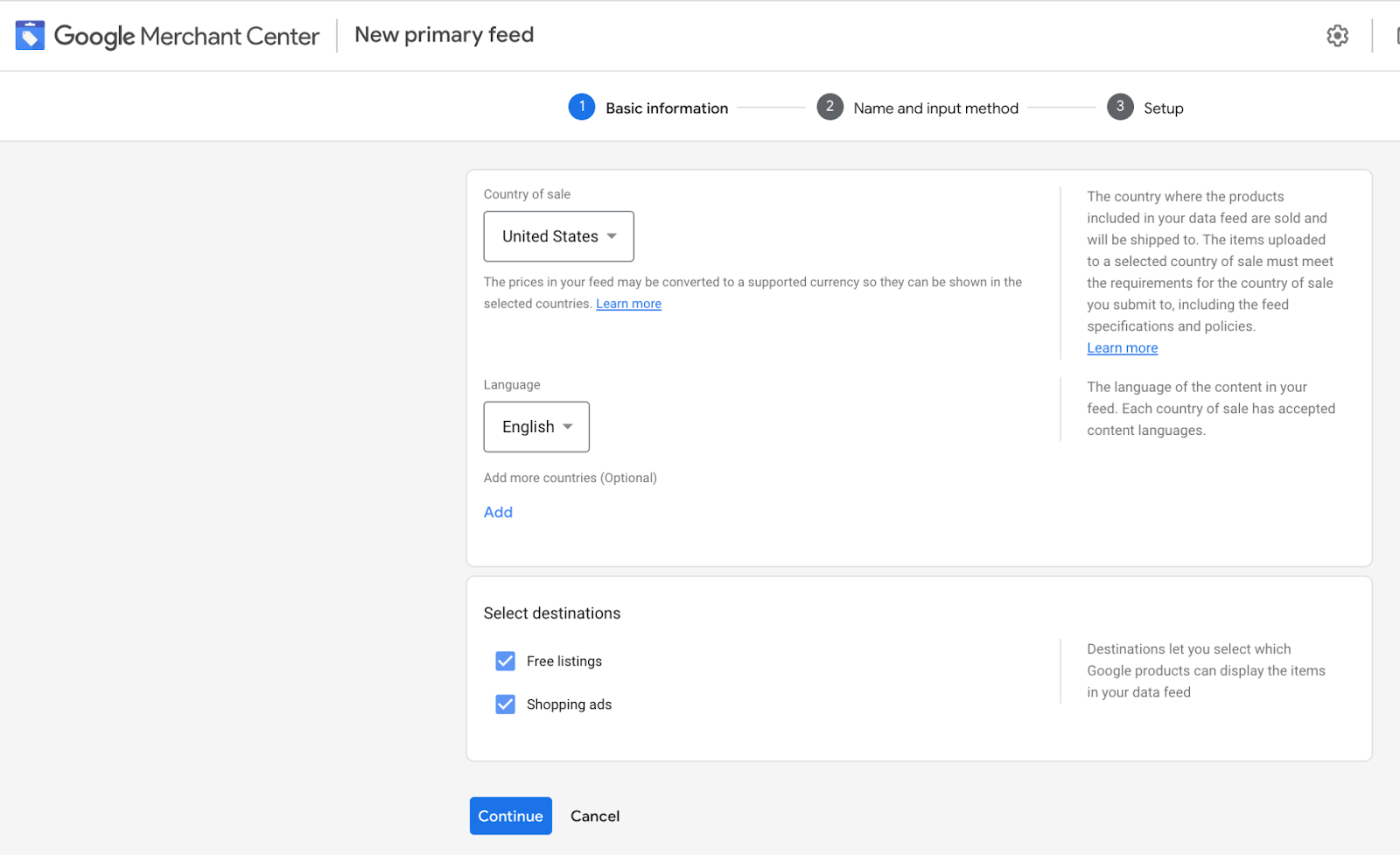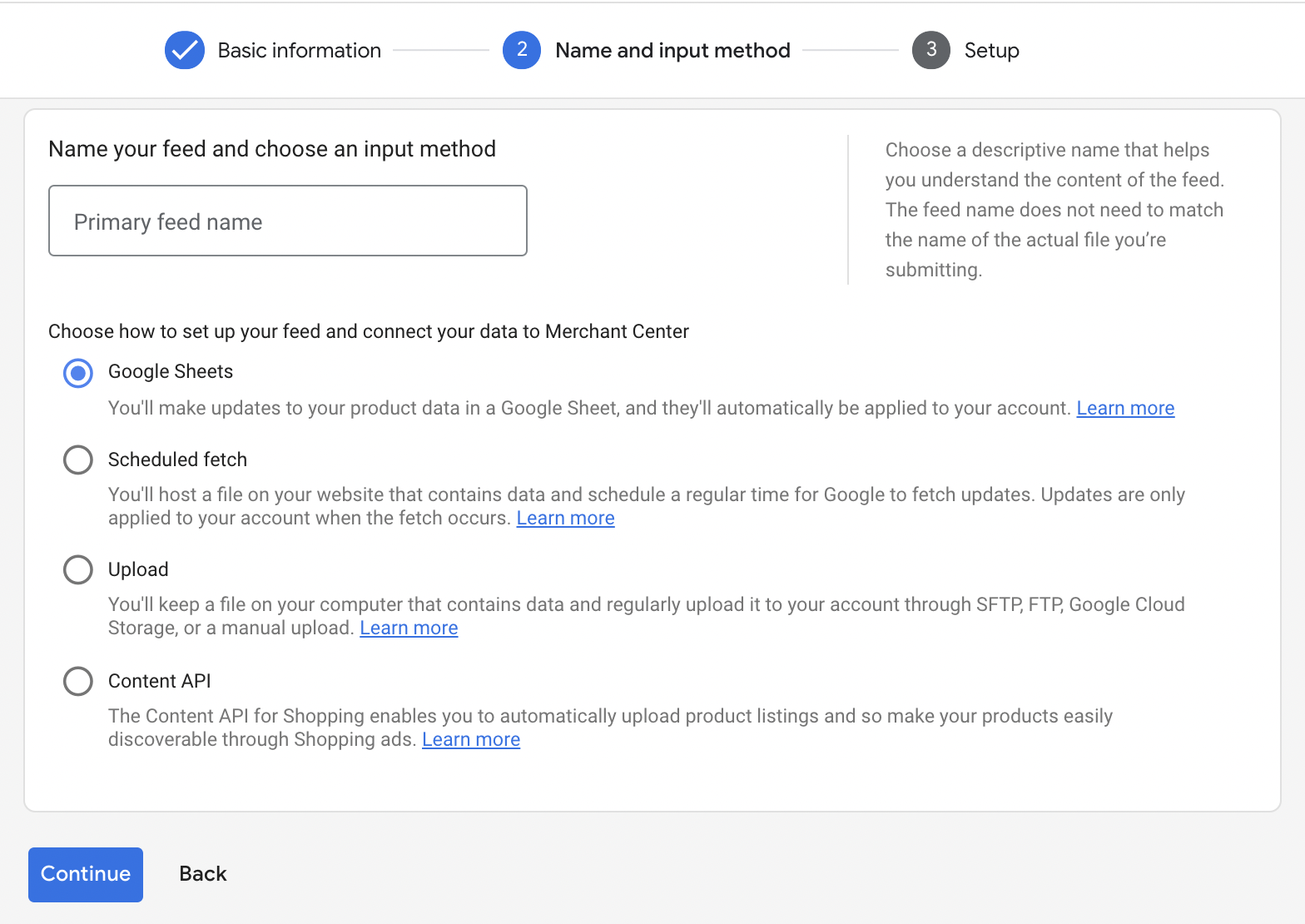 Feed options
You have four options for setting up your feed:
Google Sheets
Scheduled fetch
Upload
Content API
Choose Google Sheets. This method offers the most granular control over your product feed.
Uploading Spreadsheets To The GMC
When you choose to upload Google sheets to the Google Merchant Center, you can upload your own Google spreadsheet or Generate a new Google spreadsheet from a template.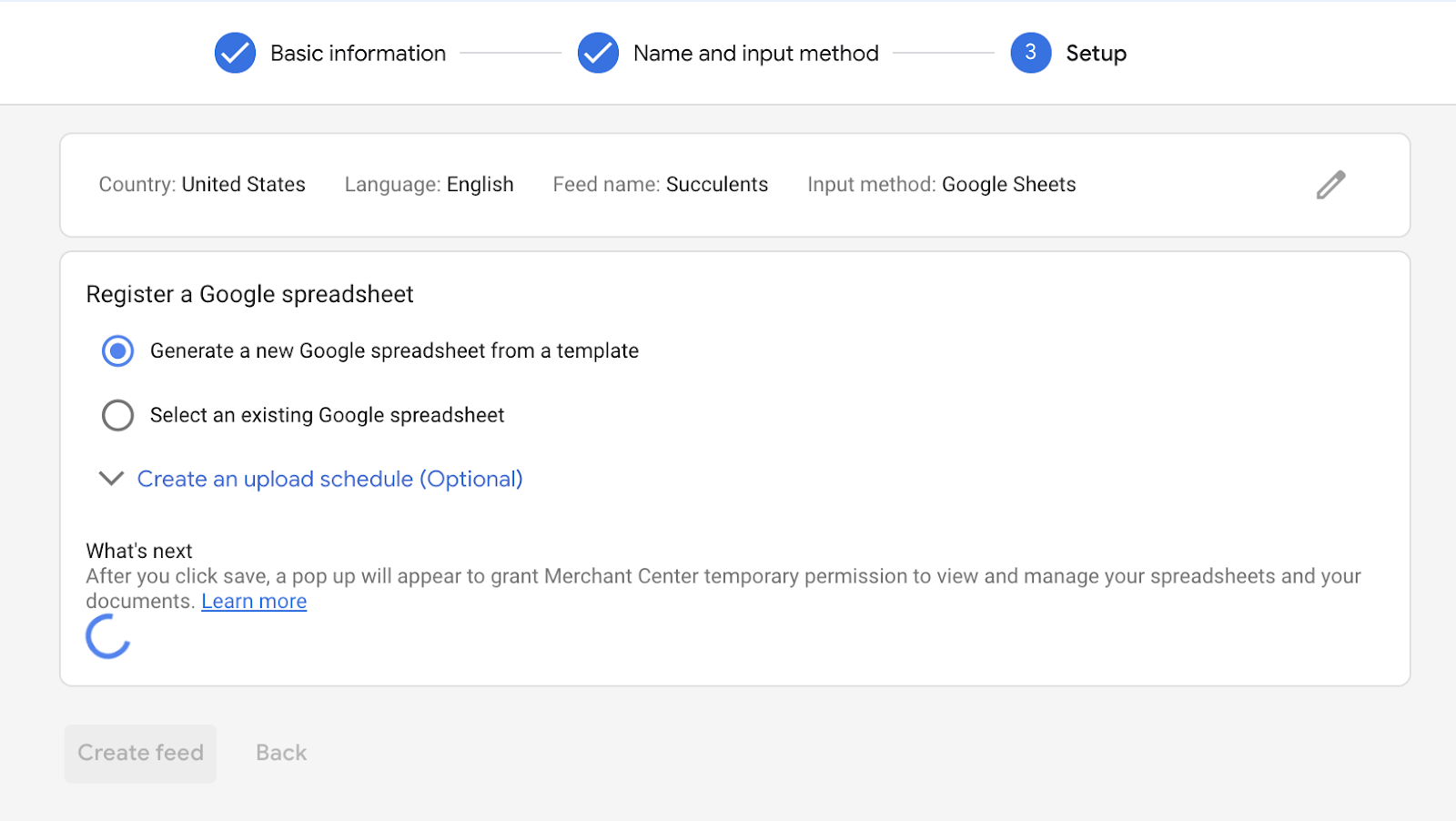 Make sure you fill out all the product columns in your spreadsheet:
product ID
title
description
link
condition
price
availability
materials
size/dimensions


The more data and the more relevant information you include in your product spreadsheet, the better you can filter your data, organize your campaigns, and optimize your performance.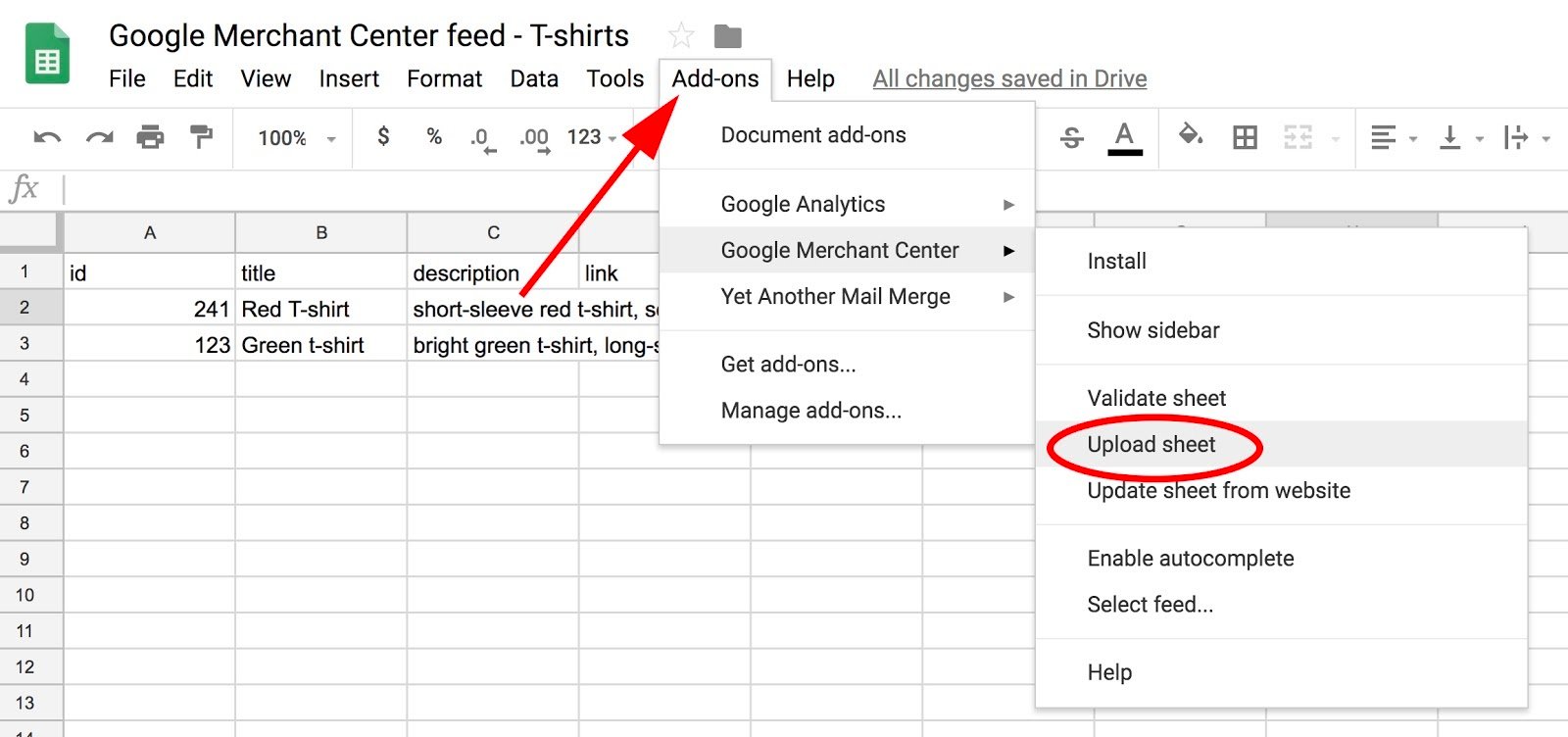 When you're ready to import your data, go to "Add-Ons" in your Google Sheet menu. Then click "Google Merchant Center" in the drop-down and, finally, select "Upload sheet."
Need help? Google provides data specification guidelines to tell you what all of these fields mean and how to make the most of them.
Congratulations.
You now have products loaded into the GMC. But maybe you already had other products uploaded already? New or old, let's edit the products in your Google Merchant Center feed.
Making Changes To Your Product Feed
You don't need to upload brand new spreadsheets every time you want to edit or update your product information—and that's a big deal when you're looking at monthly or even weekly product list updates.
Thankfully, the Google Merchant Center has supplemental feeds. Supplemental feeds add to your existing shopping feeds.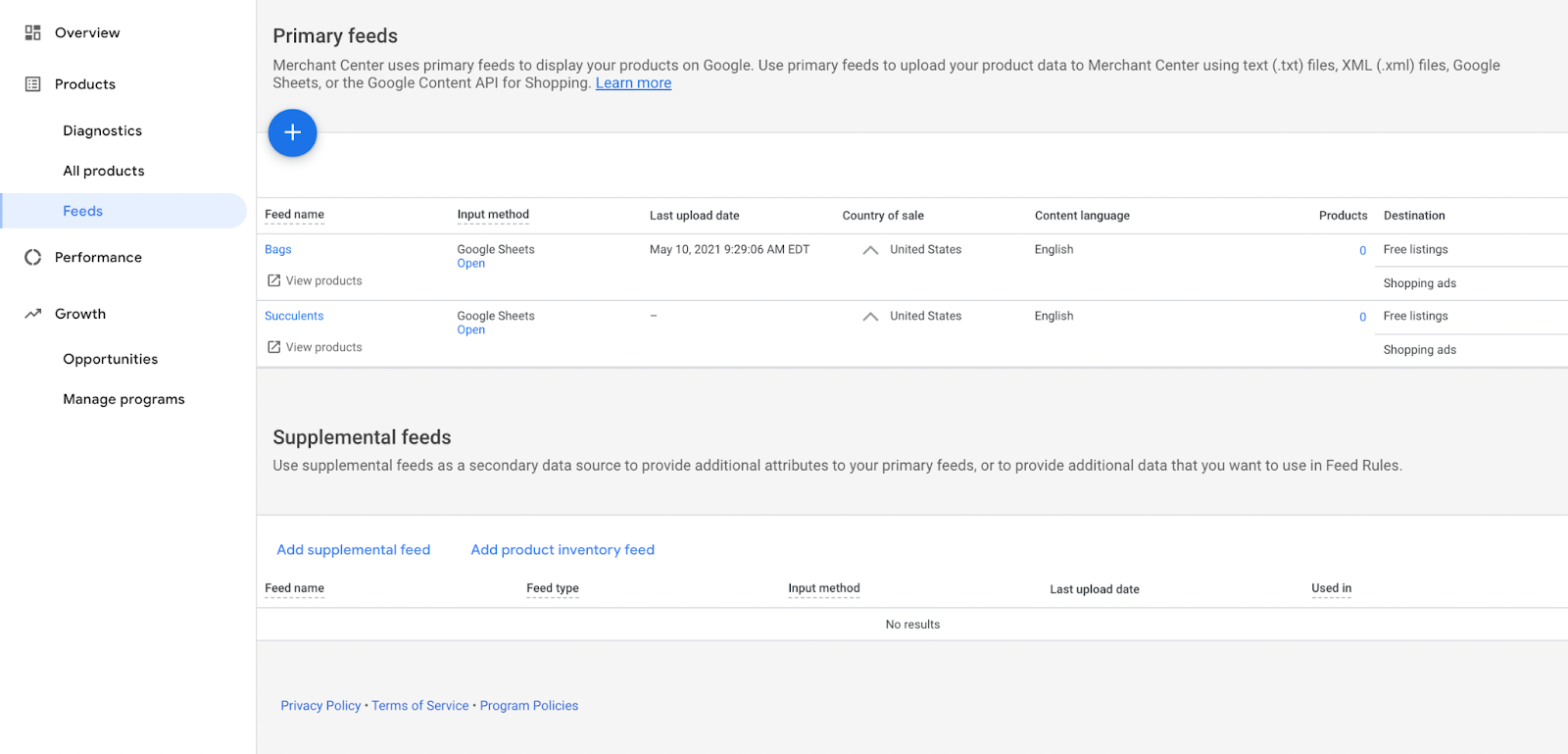 Click Add supplemental feed. It's that easy. And this is why the Google Merchant Center is such a powerful tool for digital retailers.
The good news is, if you've followed the steps we've covered so far, you're officially halfway there.
But we've got 21 tips to elevate your shopping game so that nothing stands in your way to true eCommerce success.
21 Tips For Optimizing Your Google Shopping Feed
We've covered everything you need to know about the Google Merchant Center by this point—the stuff that gets you up and running.
But now it's time to give you the kind of information every savvy digital advertiser and retailer wants to know—the stuff that gets you optimized.
1. Optimize Product Data In Spreadsheet Pre-Upload
Just because you can edit your product feeds from within the Google Merchant Center doesn't mean you should.
It's far easier to keep things organized in Google Sheets than it is to force your data into the Google Merchant Center template.
That prevents investing tedious hours combing back through your existing product feed to edit and enhance your product data.
Be proactive about it.
Make sure your product feeds are organized and clean—enter product information into all spreadsheet columns. That way, you have the optimization legwork done before you upload your spreadsheet.
2. Include Category And Brand In Your Product Title
Keywords are important.
You want them at the forefront of any paid ad you're running across the Google Search Network. That same logic applies to your Google Shopping campaigns.
You can create a rule within your Feed Optimization Tool to automatically edit your product titles to include fields like brand and category.
Doing that turns ordinary product titles into keyword-optimized titles.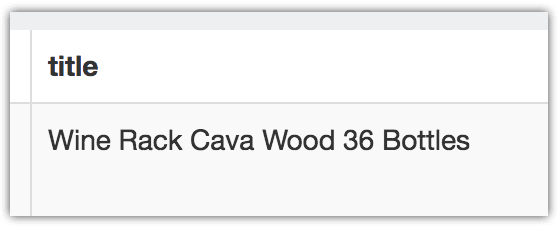 Now, before you get too worried about the dangers of automated rules handling your product titles, keep this in mind:
The more segmented your Google Shopping product feeds, the more targeted, relevant, and successful your product listing ads will be.
At the very least, segment your campaigns by brand name. Creating a custom rule for adding the brand name to your product titles is a no-brainer.
We feel strongly about stuff like this.
KlientBoost did, after all, create the Single Product Ad Groups theory—because we like to segment pretty aggressively here.
Isolating your campaigns down to the category level is an easy decision as well in most cases.
3. Add Custom Columns: Size, Materials, etc.
Custom columns win the battle, baby.
Make sure your spreadsheets include custom columns for any product information you may want to include in your shopping ads or descriptions.

Custom columns aren't required, but they do give you segmentation power. They also give your potential customers more information about your products.
Consider adding these columns to your spreadsheets:
age range
gender (if applicable)
color
size
material
season
Google product category
margin
sale price
clearance
And don't be afraid to add some of these aspects directly into your product title. If you are going for a targeted eCommerce approach, that may be exactly what your ads need to boost their CTR.
Keep in mind this is still all before you upload your sheet to the Google Merchant Center.
The more prep work before, the smoother your campaigns will run in the long term.
4. Keep Product Titles Simple
Yes, add your brand and category to the title. But make sure that your product titles are still simple and easy to read. You want search engine shoppers to find what they're looking for at a glance.
The last thing you want is to have half your potential customers glazing over your product ads because they couldn't be bothered to read such a long, boring title.
5. Find The Perfect Category For Your Google Product
You know how keyword research and targeting matters a lot in ordinary PPC search marketing?
Same goes for choosing which category to place your products in.
Target categories with high search volume and purchase rates, and make sure that you're placing your products in front of relevant eyes.
Download the entire list of Google Product Categories here.
6. Don't Be Afraid To Dive Deep Into Category Segments
With every level of segmentation, another layer of possible segmentation opens up.
In this case, it's sub-categories.
The more refined you make your audience of potential customers, the more successful your Google Shopping ads will be.
7. Build Your Spreadsheets For Scalability
The better you organize and clean up your spreadsheets before uploading them to the Google Merchant Center, the easier it will be to scale your product feed later.
Smooth transitions are underrated in the search advertising world. Thinking ahead sets up your campaigns to scale smoothly and steadily—and that's always worth the investment.
Take our advice on this. We're an agency that's grown to $1.2 million monthly recurring revenue (MRR) in six years.
8. Populate Fields Without Data In Your Spreadsheets
This one is a no-brainer; fill in any cells without data.
One of the main reasons for using all this product data is to make filtering and searching through your product feed easier.
If you're hunting for a specific product by material and you left the material column blank for that one entry, well…facepalm, basically.
9. Maximize Your Product Data With As Many Fields As Possible
The more product data you include in your spreadsheets, the more customizable your Google Shopping Ads, the easier to filter through your product feed to edit/adjust things, and the more useful information you give users to find relevant products to help solve their problems.
10. Clean Your Spreadsheets
You can somewhat pair this with our first tip for optimizing your Google Shopping Feed. But it's worth emphasizing in its own right.
Cleaning up your data while it's still in the spreadsheet (pre-upload) saves time and headaches later.
Keep in mind that while you're still working within a Google sheet, you have far more visibility and access to each cell within your sheet.
Scrolling through a single sheet compared to clicking through countless product categories, ads, and descriptions saves you hours.
11. Hint: Use Find And Replace
Command F (Mac)/Control F (PC) is your friend—the one who always finds stuff for you.
Imagine trying to calculate the keyword density of a blog post by manually counting each mention of your primary and long-tail keywords and keeping a tally on sticky notes.
Now stop imagining that torture.
Use the find function to find and replace any typos you may have or any products you want removed from or edited within your product feed.
12. Add GTINs To All Of Your Products
What's a GTIN?
The GTIN, or Global Trade Item Number, is a unique number that helps Google identify and distinguish your individual products.
You can usually locate the GTIN on the barcode of the product.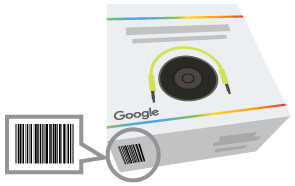 Can't find it? Reach out to the manufacturer to nail down your GTIN, as you'll inevitably start to see errors pop up in your Google Merchant Center account if you don't use GTINs as a product differentiator.
According to Google, the GTIN is required for all Google Shopping products, making it challenging because not all products have a GTIN.
Some things that don't always come with a GTIN include:
Vintage or antique products
Replacement products or products
Custom-made products
Single store brand products
In this case, make sure all your products include the brand name and the mpn field. That should keep your GMC account error-free.
13. Optimize Product Images
We're visual shoppers as much as we are visual learners.
Take high-quality product images with the proper pixel ratio. A complete view of your product on display is worth your time—crappy images don't get clicked.
But those images can't be big. And they most definitely can't be too small in size or they'll be blurry and pixelated. You must optimize them.
Not sure how? Read this article for specific tips on Google image optimization.
14. Optimize Low Hanging Fruit
You won't be able to set up your Google Merchant Center account so well that it performs perfectly the moment you launch it. Every campaign needs optimization. And before that, it needs to be monitored, tracked, and analyzed.
Let your campaign run for a while and identify your front runners. Where are your paint points stinging most?
We employ this tactic across all our campaigns here at KlientBoost, eCommerce or otherwise.
By choosing to optimize low-hanging fruit first instead of going for the big overhauls, you work incrementally forward with steady, needle-moving wins while you build the bigger tests in the background.
This way, you're never left sitting on your hands waiting for a new test to launch or results to come back.
15. Maximize Bids On High-Value Products, Minimize On Low Returns
By increasing bids on your more successful ads, you increase their visibility on the Google Shopping Network (the number of users who see your best ads).
Lower your bids for your losing ad campaigns so fewer shoppers see your underperformers. This cuts down on wasteful budget burn.
By putting more money behind your best-selling products, you increase your campaign's efficacy while also increasing your return on investment because that campaign drives more conversions and revenue.
16) Make Sure Your "Price Drop" Is Legit
Many Google Shopping advertisers will proclaim bonuses or price drops to boost click-through rates and sales for stagnating product performance.
Don't be mistaken; adding a "discount" or "price drop" tag on an item won't necessarily rev up the click engine.
The Google Merchant Center is smarter than that.
Make sure that your actual price has been up and running for a long enough period before you enter your price drop. Otherwise, you won't get the price_drop tag from the GMC, and nothing will be shown to your users.
17. Use Product Feed Management Tools To Maximize Your ROAS
There are plenty of Product Feed Management tools that will help you better manage, audit, and adjust your Google Shopping campaigns. Below are just a few for you to consider, courtesy of Acquisio: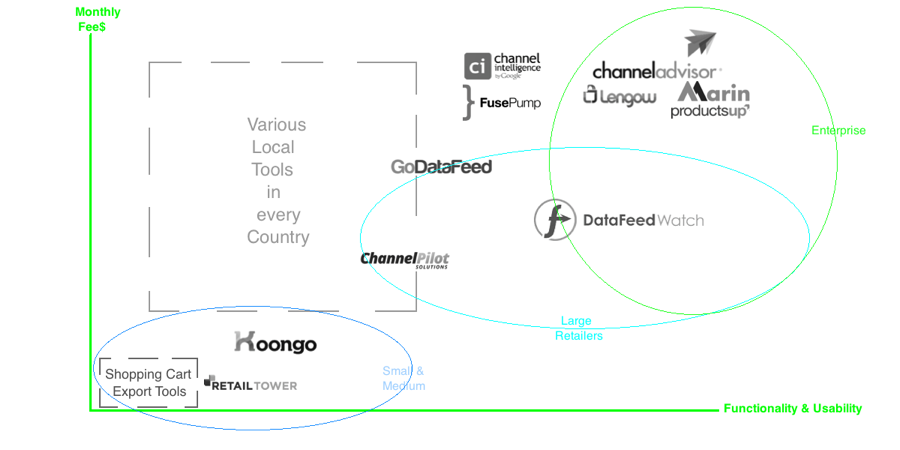 Product feed tools feed data to Google, Facebook, Amazon, and other advertising platforms so you, the manager, have a more holistic view of your campaigns and can fix errors and test specific variables with more confidence and detail.
If you're looking to do any cross-channel advertising or are managing a Google Merchant Account of considerable size, a Product Feed Management tool is a must.
18. Remember: Impressing Users Impresses Google
Whether it's digital marketing, advertising, sales, search network, display network, smart shopping campaigns, or video, impressing users impresses Google on any platform.
Simple as that.
The more relevant clicks, engagement, and sales you generate, the more Google recognizes your GMC account as generating high-quality ads.
Remember: this is a pay-to-play arena. Google gets a coin in its pocket for every one of your ad clicks.
The more clicks your ads generate (from happy users), the happier Google will be.
19. Enhance Your Data Feed With Gross Margin Data
As eCommerce advertisers, we believe in data.
To enhance the overall picture of your campaign performance, consider merging multiple data feeds.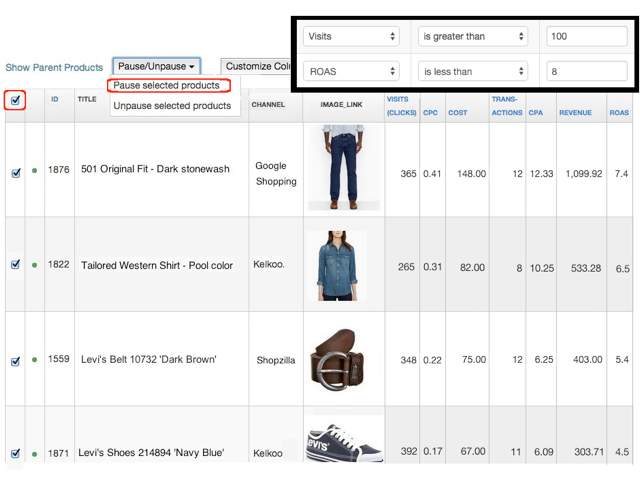 Integrating data like gross margins, PIM, and other sales and revenue KPIs provides insight into the global performance of what categories, products, and ads generate the most money.
There are two more tips on this list. Both fall outside the Product tab:
20) Take advantage of the GMC Growth options
Nailing your product descriptions is important. But after you spend all that time tweaking your product spreadsheet to perfection, stay on top of all available growth options.
Under the Growth tab, see what the GMC has to say about opportunities you should explore, and go ahead and click on Growth > Manage Programs.
When you do, you'll see nine different ways to boost your GMC experience:
Google Merchant Center program options
Free product listing
Shopping Ads
Buy on Google
Dynamic remarketing
Customer Reviews
Free local product listings
Local inventory ads
Promotions
Product Ratings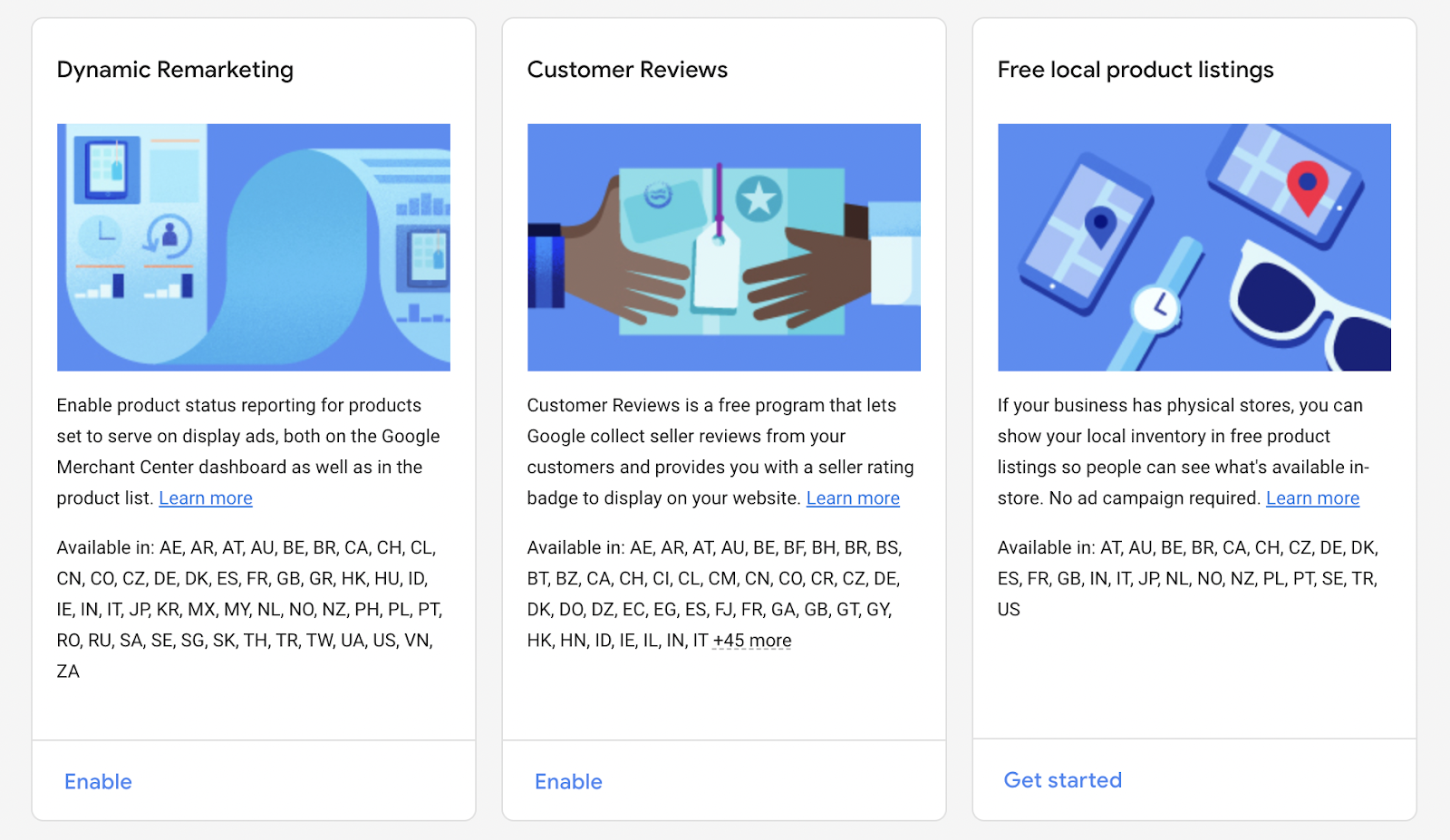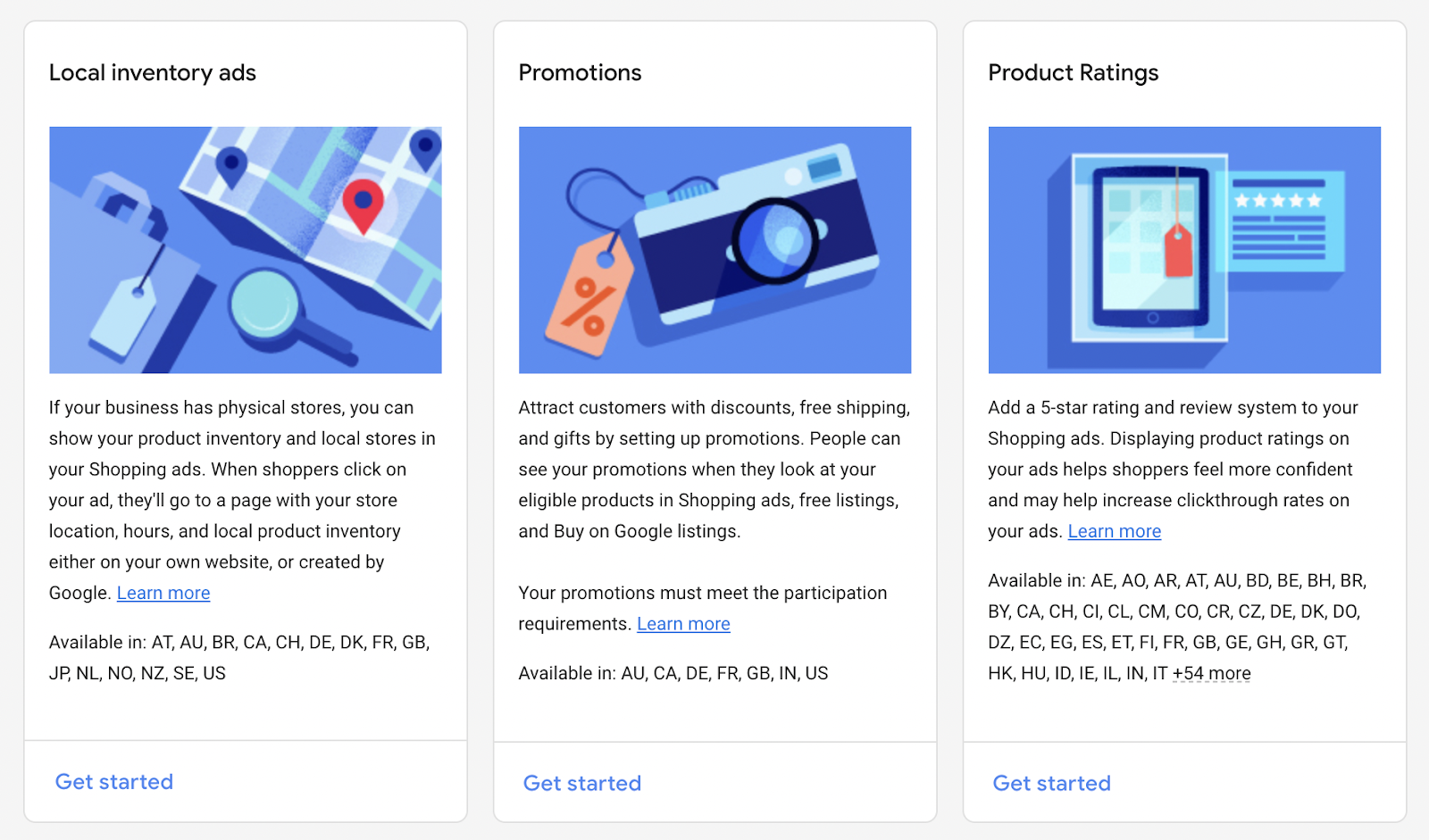 Free Product Listing:
Show your products in more places to more people (for free)
Shopping Ads:
Promote your products with ads. Pick your images, list your prices, and provide product details across Google. Use Google Ads to create Shopping campaigns.
Buy on Google:
Sell your products directly on Google without fees. Let your customers purchase directly on Google via the Google checkout experience.
Dynamic Remarketing:
Take advantage of Display Ads and report on the status of those ads from the Google Merchant Center dashboard.
Customer Reviews:
Collect seller reviews from your customers and get a seller rating badge to display on your website.
Free Local Product Listings:
Show your physical product inventory in free product listings so people can see what's available in-store.
Local Inventory Ads:
Show your physical store product inventory in your Shopping ads. When shoppers click on your ad, they'll see your store location, hours, and inventory on your website or created by Google.
Promotions:
Set up promos to attract customers with discounts, free shipping, and gifts.
Product ratings:
Add a 5-star rating and review system to your Shopping ads. Ratings create product confidence to boost the clickthrough rates on your ads.
And finally—last tip!—keep your eye on how well you're doing over time.
21. Performance: watch the needle go up
Once things start rolling, the dashboard will show you your
traffic
total impressions
total clicks
click-thru rate (CTR)
This is where you see all of your hard work pay off.
How many people click on your products and ads? Generate reports under the Performance on the left menu.
Have fun here!
Now You're Ready to Sell Products On Google The Right Way
From setup and management to optimization and tracking, you're now ready to sell on the Google Merchant Center and compete with bigger Google Shopping competition—no matter how small you are.
Now that you know how to make the most of the Google Merchant Center to maximize your Google Shopping Campaigns, expand your strategies to remarketing, RLSA, and even other eCommerce platforms like Amazon.
Not sure what remarketing is? It's making the most out of your ads. We break that down here. What the heck is RLSA? It's how you turn your hottest shoppers into buyers.
And if you want to take your Pay Per Click game through the roof with Google Ads, check out these 16 ways to make your click thru rate (CTR) go bonkers.
Any questions? Ask us!
We're real people who love talking PPC shop.
Fire away.