From "FaceMash" to the Metaverse, Mark Zuckerberg has guided Facebook through many chapters over the past 17 years, yet it has remained as one of the world's top social media platforms.
Facebook remains the only social media app used by over half of the world's social networking population, reaching 59% in 2020. As of September 2021, Facebook has 2.91 billion monthly active users, a 6% increase over the past year that reflects its global reach.
Facebook's relevance and resiliency throughout the COVID-19 pandemic are reflected not just in its usage rates, but in Facebook ad budgets as well, as the number of advertisers using Facebook has more than doubled in the last 18 months.
If Facebook advertising is not part of your social media marketing strategy already, it should be. Facebook remains a place where a significant amount of people socialize, get news, and spend their time, meaning that Facebook ads can help you to reach the right people online and yield revenue for your business.
Let's explore some key Facebook Ads statistics you'll want to keep in mind as you invest in advertising on the platform.
Get brand new Facebook ad strategies straight to your inbox every week. 23,739 people already are!
General Facebook Ads statistics
Facebook is the world's third-most visited website. Only beaten by Google and YouTube, Facebook is one of the most visited websites in the world. This reinforces the idea that if people are spending time online, there's a good chance they're on Facebook (Hootsuite, 2020).
Facebook is the third-most downloaded mobile app in the U.S. Third to TikTok and Youtube, Facebook is still rapidly downloaded by users in the U.S. onto their mobile devices. Facebook Messenger is also ranked as the sixth most-downloaded app in the U.S. Therefore, as an advertiser, you should be conscious of how people access Facebook and ultimately view your ads, as there's a good chance it's via mobile (App Annie, 2021 Q2).
Facebook has 1.93 daily active users. While not everyone logs into Facebook every day, a very significant portion of the global population does (Facebook, 2021 Q3).
Facebook usage statistics
Facebook demographics statistics
Facebook ads statistics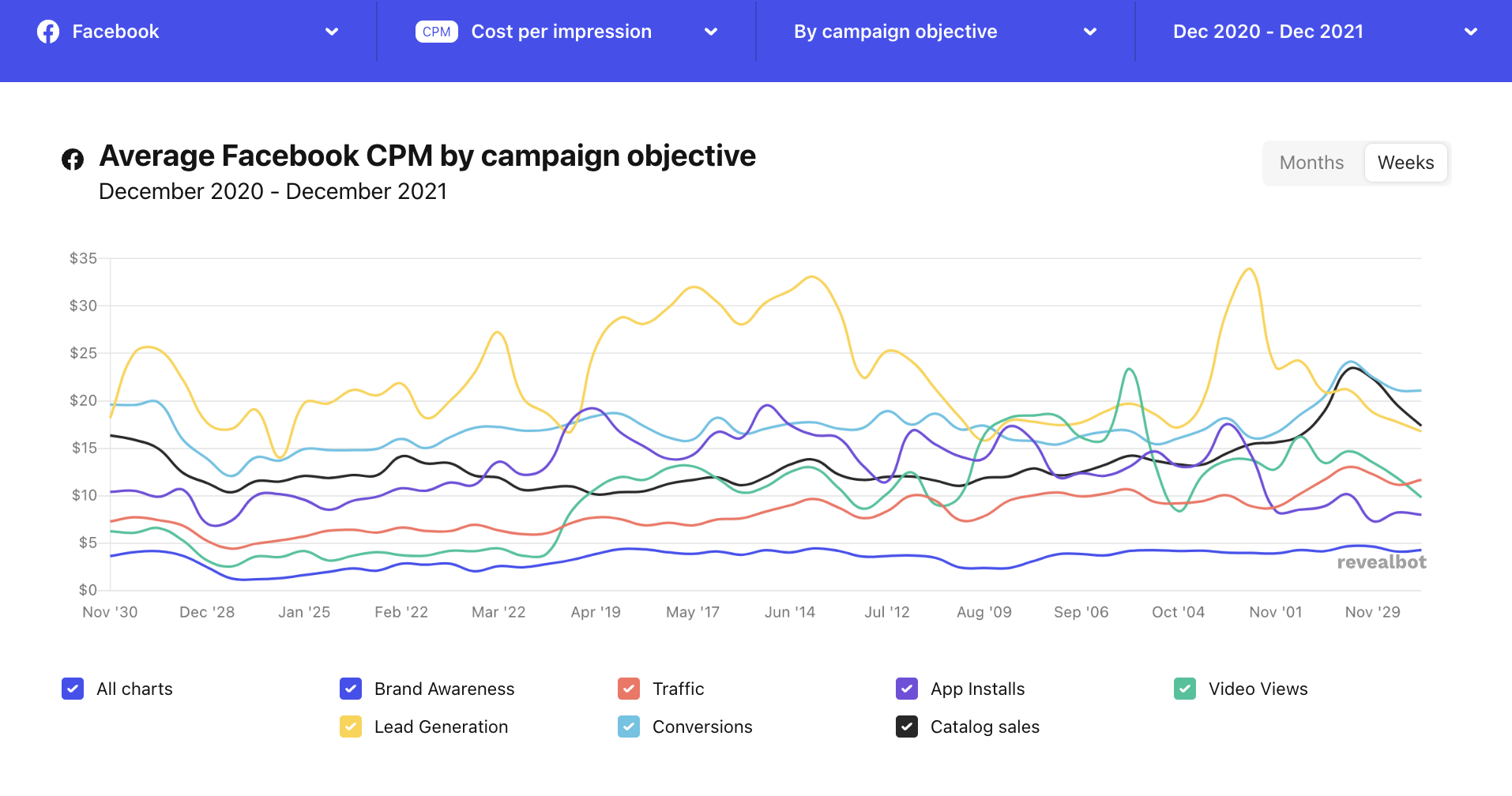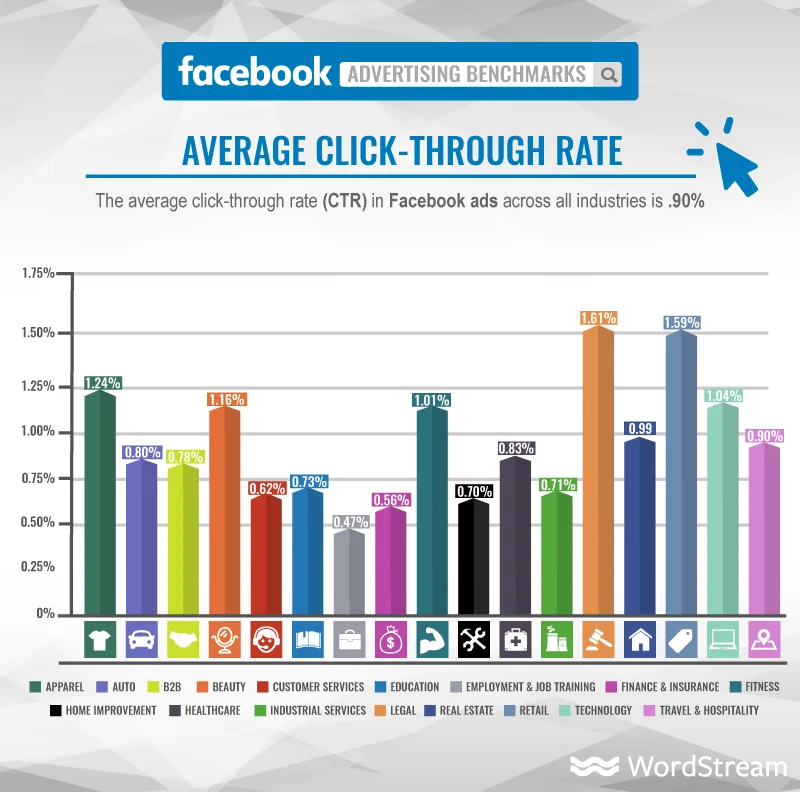 Facebook video statistics
That's a wrap on Facebook Ads statistics
Statistics always help show what's important to pay attention to moving forward.
As a marketer, staying on top of Facebook ads statistics and trends can help you to make the best decisions with your ad budget. While user trends may come and go, we hope these Facebook ads stats will help give you a deeper sense of behaviors and phenomena that are here to stay.
One of the biggest influences on Facebook user and advertiser behavior was the COVID-19 pandemic, and as society continues to respond to that disruption, the future and fate of advertising will live online. In the years to come, investing in your digital strategy is a smart move as more people will increasingly spend time online, and use social networking as a means for communication and information discovery.
Whether you're scaling your budget to embrace social media advertising and eCommerce, or you're looking to use social media marketing as an entirely new way to interact and build community with your customers, embracing social media marketing can yield strong and (surprising) results for your business.
Now that you've got all the Facebook ads stats and facts, make sure you didn't miss any of our other Facebook tips that'll bring high conversion rates.