Did you know that phone leads have a 1,000% higher close rate than all other types of leads?

That's some serious sales power. And even more so the reason you're gonna love this gifographic and blog post.
And while phone conversions are awesome, a lot of advertisers have a hard time getting more of them. Don't worry — it's not because you sound scary on the phone. It's because you might not be taking advantage of the tips and tricks below.
Tip: Read our post, 35 Ways To Get More Phone Leads With PPC & CRO, for more information.
Today, we're partnering with CallRail to share our best kept PPC call tracking secrets.
Specifically, how to get more phone leads, how to turn them into sales, and how they can move the needle for your business.

Enjoy!



Keyword/Ad/Landing Page Call Tracking
You know how you always launch new landing page tests in complete scientific isolation?
Meaning that the only variable that changed is the landing page and nothing else?
That's a dream, right? Because a perfect experiment like that is never true.
Different keywords, different ads, devices, time of day, etc – all have an impact on your tests that essentially muddle your results.
So as you try to improve your call volume, you may be sacrificing other types of leads that would've converted before.
To fix that, you'll want to assign a pool of PPC call tracking numbers to your ads. This way, you'll know exactly which combinations of keywords, ads, and landing pages work in tandem to drive the highest valued conversions.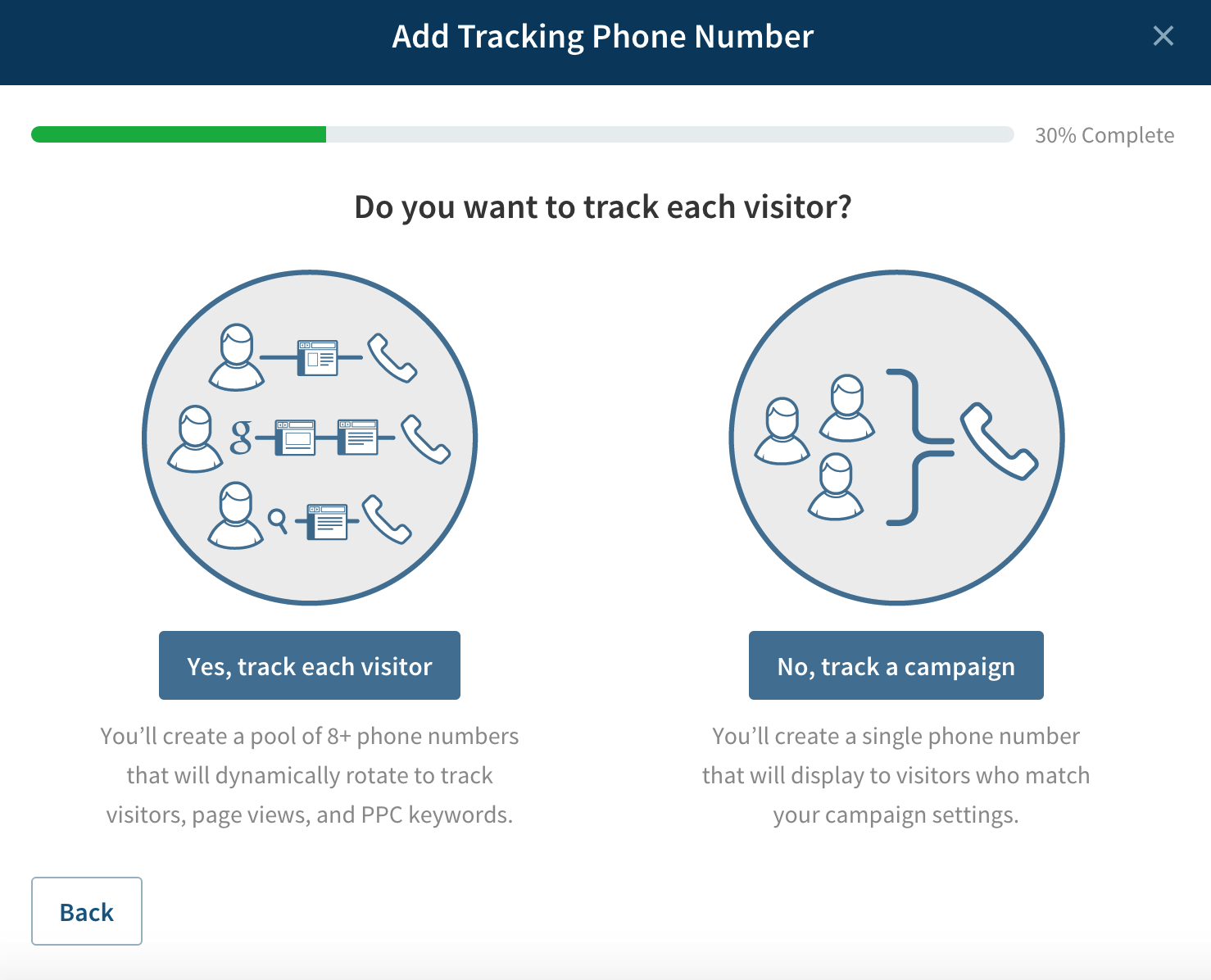 Over time, your PPC call tracking will reveal patterns around which keyword, ad, and landing page combos should get more budget.
You may even start seeing higher closing rates. In that case, you can afford to pay a higher cost per acquisition by raising your PPC bids. You'll get higher average positions, and therefore, higher traffic volumes.

Local Phone Numbers
Are you advertising on a geographic scale that covers multiple cities and different area codes?
You should strongly consider using geographically specific area code phone numbers for your ads and landing pages.
For our clients here at KlientBoost, we've found that matching the visitor with an area code phone number that's the same as theirs, the chances of a phone call double, if not more.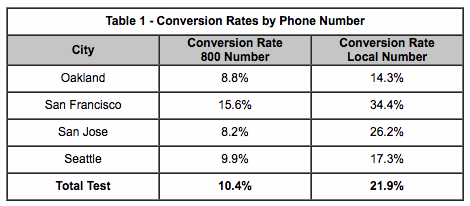 Even if you operate nationally, local area code phone numbers only help increase the trust from your visitors.
You may not have a physical office in their city, but you do do business in it.

CRM Lead Tracking
If you use a CRM like Salesforce, HubSpot, or Marketo, then CallRail can automatically create new CRM entries for every inbound phone call you receive.
In addition to that, you can track the callers' movement and the actions they take on your pages. This can help with insight on how you should score them as a lead.
When you do this, you can see a more holistic representation of the true business impact of your campaigns.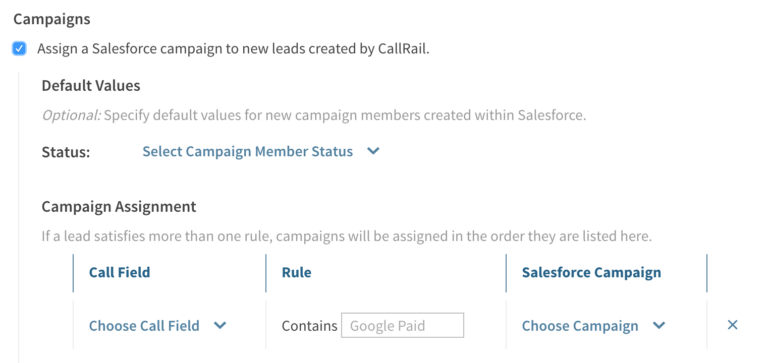 By automatically creating new CRM lead entries, you can:
View all your leads in one central location
Fine tune how call information populates in your CRM
Align call data with your pre-existing CRM workflows
Arm your sales team with the data they need to convert leads faster
Analyze phone calls within your CRM lead reports
Report on who your campaigns are impacting, including current or potential customers
Ad Specific Numbers
Have you ever been curious to see if certain PPC channels or specific ads create phone calls at a higher rate?
By dedicating PPC phone numbers to retargeting campaigns or direct display campaigns, you can see if calls come in before the visitor reaches your landing page.
Unique phone numbers aren't just useful for PPC call tracking campaigns. You can also test different call extensions with trackable phone numbers at the ad group or campaign level.
Finally, since phone leads are more likely to close than other types of leads, you may want to up your budget for these leads — especially if you're getting results.

Improve Your Sales Approach
Since you're able to record all inbound PPC calls, you can use that data to audit your own sales team when it comes to objection blockers and how good they are at establishing rapport before the sale happens.
One of the main ways we do conversion research here at KlientBoost is listening to recorded calls for frequently asked questions that we can answer with landing page content.
Because if multiple prospects are asking the same questions, then you can be sure that lots of potential prospects don't call because their friction thresholds have already been reached.
This leads to lower motivation to pick up the phone and call you (which is a big ask already).
And according to the FOGG model, When the expected behavior (calling you) doesn't take place, it means that one of the three elements is missing:
Motivation
Ability
Triggers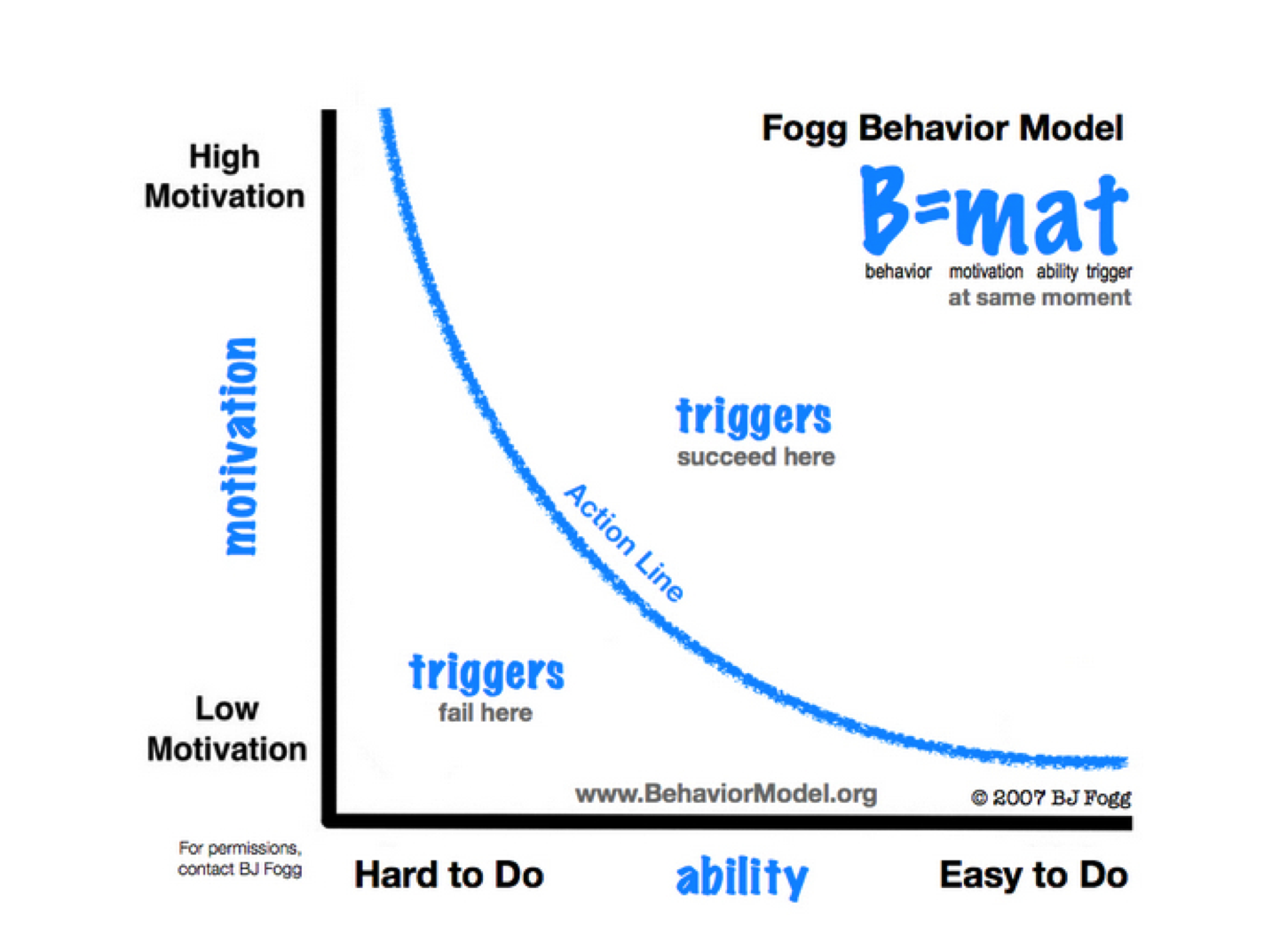 Conversation Intelligence
As your volume of phone leads grows, you'll need to start prioritizing which ones to go after first.
By qualifying and prioritizing your leads, you're more likely to find prospects who are ready to be closed — which also means less time spent on indecisive wafflers.
CallRail has a feature called "CallScore" – CallScore uses visual dual-waveform call recordings that show which party is speaking by listening to certain keywords that determine whether it was a good lead or a bad one.



With this type of conversation intelligence, you can:
Save time by eliminating manual call listening and lead scoring.
Recognize high-quality sales leads sooner and follow up faster.
Identify which of your marketing campaigns are generating the most high quality leads with our automated Lead Funnel Report.
Prove your marketing drives value with details about the quality of inbound calls.
Powerful Call Routing
Do you have certain sales reps that are better at closing certain types of leads?
If so, you should take advantage of call routing and call flows that don't randomly distribute leads, but give the first chance of closing to the employee who has the highest closing rate.
You can even use PPC call tracking to route certain calls around certain days of the week or certain times of day.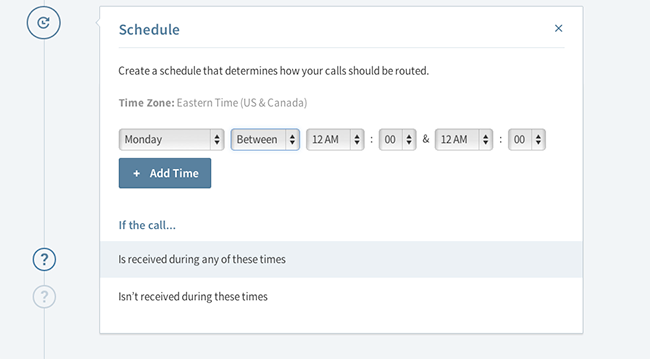 Advanced call routing allows you to:
Easily create multiple schedules that determine how your call routing path.
Get calls to route to different numbers during different times of the day and on different days of the week.
Deliver calls to available agents (or voicemail) and make sure calls reach the right person at the right time.
Your Next Steps For PPC Call Tracking
You should have a good understanding of the tools and features available for you to get a ton of different phone numbers. You can use that knowledge to lay the groundwork for a scalable inbound call engine that delivers higher ROI over time.
Keep in mind that no business grows without action. It's time to take advantage of what PPC call tracking can do for you, even if you're not using it already.