We're all familiar with the info product offer, right?
Maybe it hangs out in the upper right corner of your website, or maybe it appears in a pop-over ad as a user navigates your landing page.
"Get the Six Tools You Need Right Now," it might read.
Or
"Sign Up and Get This Exclusive Video."
The info product offer is great for your business for three reasons:
It often doubles as a way to build your mailing list or conduct lead generation.
            When you ask people to give them your email in exchange for access to a training video or an online course, you are getting opt-in emails from people who want to engage with your business.
    2.  Offering a free product helps build trust with your users.
          If your user tries your free product and likes it, your user will be more likely to invest in one of your paid products.
    3.  Users who like your free info product are motivated to return to your website and become customers.
Let's go back to that first reason for a minute.
Free info products are what we call "lead magnets." 
They literally bring leads to you the way a magnet attracts metal.
As GetResponse puts it:
Want more email subscribers—and more leads?
The single best way to get them is to offer a lead magnet—a free incentive for joining your email list.
We want to repeat that, because it's crucial to your business: the single best way to get leads is to set up a lead magnet.
These are qualified leads, too; people who have already demonstrated interest in your product or service—and a qualified lead in the hand is worth two unlikely buyers in the bush, right?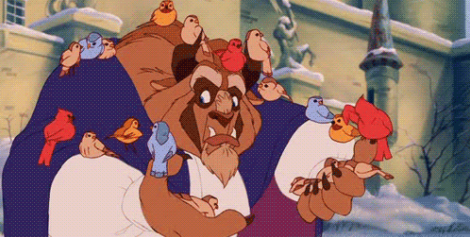 Here are some numbers to back up this idea that a valuable info product can work as a valuable lead magnet, courtesy of business marketing strategist Melanie Duncan:
40% of customers are willing to give permission to be emailed in return for something of value.
And, with 66% of customers likely to make an online purchase as a result of a marketing message, the lead magnet is your golden ticket. 
But which info product should you choose as your lead magnet?
Should you create an ebook, offer a free webinar, give people access to an online course, or pick another of the many info product formats out there?
As it turns out, the secret to finding the best lead magnet is all about understanding how your customer wants to interact with information. 
We're going to take a look at three examples of outstanding info product lead magnets, all specifically designed to meet the needs of a different group of customers.
Then we'll give you a few tips on how to create a killer lead magnet of your very own.
Get Your Proposal
Example #1: Ebook
When you think of info products, the ebook is often one of the first examples that comes to mind.
Why does the ebook work?
Because, in exchange for an email, your prospects get an entire book designed to help them solve a specific problem.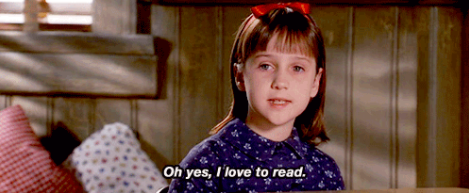 Earlier this year, business advisor John Corcoran of Smart Business Revolution explained how he worked with online business training company Fizzle to develop a high-converting ebook lead magnet, after learning that his existing lead magnet didn't add value.
"The conversion rate at that time was around .3% or even lower. I think I offered some kind of "Entrepreneur's toolkit" for awhile, and even a 5-part video series, but it wasn't clear the value in either of them so they didn't convert very well. I also didn't know how to describe these opt-in offers well using good copywriting so people would understand the value in downloading them.
"Because the value wasn't clear, my list growth was very, very slow."
Corcoran decided to try an ebook, but his first attempt still didn't clarify why customers should read the book and what they would learn:

"I decided I needed an ebook download as an email opt-in offer, so I created an ebook called "10 Ways to use Secret Political Strategies and Tactics.
It was well written and I spent a ton of time on it — too much. People who read it gave me good feedback but it didn't convert too well because people didn't really know what it was or why they should download it."

After learning "the importance of providing something people really want," Corcoran was able to develop an ebook that provided clear value and actionable advice.
Then he started A/B testing various elements of his ebook: the copy, the colors, the offer placement, and—of course—the title. 
Now, when you visit Smart Business Revolution, you can see that Corcoran's ebook "How to Increase Your Income Today by Building Relationships with Influencers, Even if You Hate Networking" has been downloaded more than 10,500 times.
He boosted his conversion rate from 3 percent to 11 percent just by providing something of value and then testing its elements.
What's the takeaway here?
Tell customers why they should read your ebook
Tell customers what they will learn from reading your ebook
Test every aspect of your info product's copy and presentation
Example #2: Free Sales Funnel Checklist
Web marketing and design site PetoVera does a lot of work with sales funnel design.
So, it makes sense that they would want to offer potential customers the opportunity to learn more about sales funnels.
PetoVera's goal, of course, is to convince clients to hire them to create sales funnels.
Why would they give their hard-earned sales funnel expertise away—and for free?
Well, by offering to share some of their expert information, PetoVera is able to prove its value while simultaneously giving something of value to the customer.
PetoVera presents this info product in an exit-detection pop-up, meaning that when a person's cursor leaves PetoVera's site, this screen appears:
This PDF checklist increased PetoVera conversions by 60 percent. 
Why?
Because PetoVera offered website visitors something of value, in an easily-digestible PDF format.
The number of tips in the checklist helps its conversion rate success.
What makes 11 points a better number for an info product than, say, 101?
As PetoVera founder Matt Ackerson told us:
"101 might or might not convert as well as 11. But 11 converts as well as it does because it's not an overwhelming number and people can find at least a few of those tips that they're able and ready to implement immediately and see an ROI."
We asked Ackerson how PetoVera built and tested this info product.
He explained:
"The checklist was based on our personal experiences working with clients to see what worked to convert leads and drive buying decisions. In addition, we tested a wide variety of lead magnets prior to testing this one.
So we continued to roll it out and feature it in different places on our site, continuously seeing that it produced results. Ultimately it produced a 60 percent increase in email opt-ins once we implemented it as an exit-popup."
What's the takeaway here?
Prove your value while giving something of value
Make your information easy to read and implement
Use your personal experiences with clients as a guide
Test a variety of lead magnets to see which one performs best
Example #3: Top- and Mid-Funnel Magnets
How many lead magnets does your website need?
One may not be enough.
Jessica Lunk, Digital Marketing Manager at sales and marketing software company Hatchbuck, told us how creating info products at multiple stages of your sales funnel can power conversions.
Putting the right lead magnet at the right part of your sales funnel should be a key part of your lead strategy.
And if you create the right digital product, it doesn't even have to be a touchpoint on the path to purchase – the download can be a paid product itself.
Once someone has already agreed to part with a modest amount of his or her money in exchange for your wisdom, it gets a lot easier to sell your services for significantly higher fees. Just remember that the product offer you promote needs to fit whatever your sales prospect is experiencing contextually.
As Lunk explained, you need to "keep the intent in mind" when you create and place your new lead magnets.
"Whitepapers, workbooks, and guides are low-commitment lead magnets that attract top of the funnel leads, while webinars have helped us connect with mid-funnel prospects who are even more committed to solving a specific problem."
Is this strategy successful?
Yes.
"Having multiple lead magnets on our site has helped us to capture more prospects and convert a higher percentage of those prospects."
Lunk also advocated for the importance of a strong lead magnet at the top of your sales funnel.
"Top-of-the-funnel lead magnets are key for connecting with awesome prospects who are in research mode and not yet interested in speaking with a sales person."  
Do these top-of-the-funnel lead magnets convert?
Absolutely.
"By capturing and nurturing new prospects earlier in their buying journey, we've seen a 300% increase in conversions, compared to a typical website visitor."
Now that you've seen how different types of info products work with different audiences, here are a few more tips to help you make your next info product the best lead magnet possible:
Choosing Your Topic
As you saw in the examples above, choosing the right type of info product is key to developing an effective lead magnet.
However, choosing the right info product topic is just as important.
To quote GetResponse again: "Get that right, and half the battle is won."
How can you choose the best topic for your info product?
Ask your audience.
Use tools like Qualaroo to survey your website visitors, and run surveys to determine which questions your audience would like answered.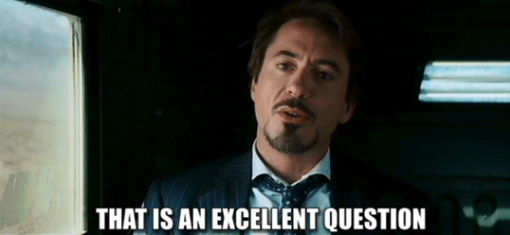 Once you know what questions your potential customers want answered, you'll know which questions to answer in your info products.
You also won't waste time developing an info product about a question or topic that is irrelevant to your audience.
You're running this survey on the qualified leads who have already opted-in to your mailing list, so you are likely to get some very useful answers that you can use to design your next free info product and attract EVEN MORE qualified leads.
Testing Your Info Product
Once you've chosen what you think is the best info product for your audience (EMPHASIS ON "THINK") it's time to test it.
Testing is how we get from our best guess to the right answer.
A/B testing info products can be kind of arduous if you don't have any info products ready to go and have to sit down and create a 150-page ebook and a 10-minute video and a brand-new online course.
So try recycling your old content into fresh info products (say, by turning your best blog posts into a PDF).
Use analytics to figure out which of your old content is the most popular and start reshaping that into something you can test.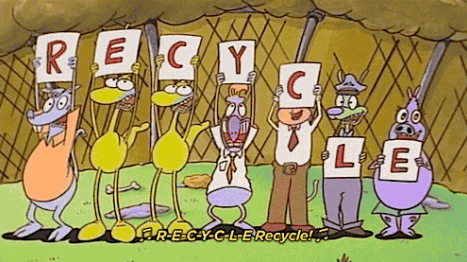 PetoVera describes a great info product testing method called the "pop and spread," in which you A/B test a number of different types of info products to see which one "pops," and then you "spread" the winning product over your website sales funnel to see if it brings in the leads.
Don't have enough quality info products to do the pop and spread?
No worries.
You can start testing with a single info product. 
In this case, your test becomes "is this info product better than nothing?"
"If your opt-in rate for your site is less than 5% (and you're using a pop-up, aka a "lightbox"), then it's time to test a different lead magnet, or to try adding one or two content related lead magnets, as mentioned above."
They continue with,
"Anything less than a 5% opt-in rate on your site means you either need a better lead magnet, or you haven't added opt-in boxes in the right places.
Following Up
There's one more step in creating a great lead magnet, and that's following up with your qualified leads.
After all, once you've got those hard-earned leads, you don't want to waste them.
Here's what Jessica Lunk at Hatchbuck told us about following up:
"While lead magnets are essential for capturing new prospects, staying top-of-mind through consistent follow-up is what really moves the needle to convert prospects into opportunities and customers. Once we connect with prospects earlier in their buying process, we use our own software, Hatchbuck, to nurture them with personalized email campaigns."  
KISSmetrics has some great email campaign strategy ideas to use when you're ready to follow up on info product leads.

Here's an Envoke chart they shared that works as a quick overview:
Once you've got an info product that is generating solid leads, it's time to start figuring out the best way to convert those leads.
But that will have to be a topic for another post!
For now, use this guide to create info products that fit your audience and then test those info products for maximum lead generation.
What types of info products are your favorite? Have you ever signed up for an amazing info product that immediately sold you on the company?
P.S. If you loved this article, please share it.
PPS. If you need help managing PPC campaigns lets talk! We want to be your pay per click agency.