The nice thing about marketing is that there's always room for improvement. You can optimize your website, SEO, and PPC ads; and see your engagement and conversion rates skyrocket.
But success comes with skills. So here's a question for you: On a scale of 1-10, how highly would you rate your Facebook advertising skills?
If you're the guy who thought "TEN!!!… ok … maybe nine…" we designate you the title of GrandMaster and leave you to work your magic.
But if you want to improve your Facebook Advertising ROI and create ads that people can't help but click, this is the right place to be.
We welcome you to the treasure trove of Facebook advertising gems, featuring a collection of closely guarded secrets that were discovered the hard way through constant A/B testing and campaign optimization.
Before we get started, a quick disclaimer: No Facebook advertising tip is 100% guaranteed. But as you'll see, you can test many of these hacks to find out what works for your campaigns!

Facebook Advertising Tip #1: Lay the Groundwork and Find Inspiration
Imagine you start to set up a new Facebook ad campaign. You go to the Facebook Ads Manager and insert some messages, choose images, and fill in the rest. In 20 minutes, you've got an up-and-running ad campaign.
Do you know what's missing from this picture? Research.
After creating tens of Facebook campaigns for our company Scoro, I've found that a 60-minute brainstorming session can make a HUGE difference in the campaign ROI.
During this 60-minute brainstorming session, you'll turn into this guy: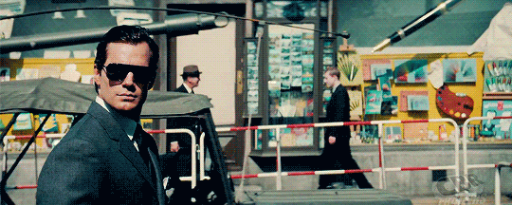 This brainstorming session is your chance to spy on your competitors. Start by collecting best practices from all around the web, and then add a layer of your own authentic ideas.
My two favorite places to seek inspiration? AdEspresso's ad gallery and Moat's display ads search.
If you're looking for non-traditional sources of inspiration, check out this guide with my fave brainstorming ideas: 12 Unexpected Places to Find Inspiration for Your Facebook Ads.
And if you're ready to get into the flow NOW and start generating good ideas, try answering these questions:

Five Questions To Inspire Facebook Advertising Creatives
What's going to be the angle of your ad messages (what UVP are you promoting)?
What are the best examples of ads/websites that are delivering a similar message?
Are others doing something well that you might have overlooked?
What are your competitors and other similar products doing better than you in terms of marketing and design?
What cool examples could you apply to your next ad campaign?
After your brainstorming session, highlight the best ideas and use them as a reference when you create your ad images and a must-click value offer.
In my experience, it has proven beneficial to keep a notebook or Google Doc full of promising ideas. Later on, the ideas that didn't initially make the cut can serve as the ammunition for A/B testing or help to fight ad fatigue.
And if your first ad campaign doesn't catch on, you can use your other ideas to come up with a plan B.

Facebook Advertising Tip #2: Become A Master A/B Tester
In testing Facebook ads, like in life in general, it pays to be patient and resist instant gratification.
Checking your Facebook A/B test results immediately after you publish, for example, is a recipe for disappointment. The more ad variations you have, the more impressions you need to gather for the results to be statistically significant.
Here's a great article by ConversionXL explaining how to get statistically valid A/B testing results.


Wait at least 24 hours after publishing before evaluating your split test results. This gives Facebook algorithms time to optimize your campaign.
In Facebook's own words:
"It takes our ad delivery system 24 hours to adjust the performance level for your ad. It can take longer when you edit your ads frequently. To fix it, let your ad run for at least 24 hours before you edit it again."
Facebook A/B Testing Best Practices
When you start A/B testing on Facebook, don't evaluate your A/B test results solely on the duration of your campaign. The relevance of results depends on the number of impressions and clicks, which is affected by your budget and audience size.
In my personal experience, I'd recommend that you collect at least 500 ad clicks and 10,000 impressions before drawing any conclusions.
And don't go with your gut. Use this calculator to determine if your split test results are valid or not.
Further, always evaluate your A/B tests by the final conversion in the funnel. If you're aiming to get people to sign up or purchase something, use cost-per-conversion as the metric for evaluating your split test's performance.
In Facebook ads A/B tests, a lower cost-per-click does not automatically mean a lower cost-per-conversion.

 
Facebook advertising split tests are pure gold for marketers. We've discovered fascinating stuff by running A/B tests. And I'm going to share the results with you! Kaching!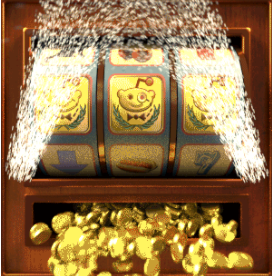 Facebook Advertising Tip #3: Write an Irresistible Headline
Here's a troubling statistic: A recent study found that 70% of people never read more than the headline of a Facebook share before commenting and sharing.
What if 70% only read your ad's headline before deciding whether to click or not?
That's sooo unfair!
Luckily, you're able to conduct multiple A/B tests to find the headline that makes people want to read the rest of the ad.
Your ad headline can make a huge difference in the click-through rate and the cost-per-click of your Facebook ads.
Here's an example of a split test we conducted at Scoro to find out which type of headline works better, the one starting with an action verb of the one listing our product features:


Some of our best-performing ad headlines have been pre-qualified with extensive A/B testing of 4-6 various headlines.
And here's a pattern we've noticed. The best results deliver the same message in the ad, image, and headline text. Sometimes they even repeat the same things in different words.


Here's another great example of an ad with a powerful headline by Shopify:


In a recent AMA on Inbound.org, CRO experts unanimously agreed on one thing: Good copy matters.
For example, ConversionXL founder Peep Laja was asked, "What's the most common [website] mistake that you see people making?"
Peep's answer: "They [marketers] don't focus on communicating a compelling value proposition on all key entry pages, terrible copywriting."
Don't make the same mistake in your Facebook advertising. Write. Good. Copy.
 
Facebook Advertising Tip #4: Keep Your Ad Headline Short
According to Copyblogger, 80% of readers never make it past the headline.
The shorter and catchier you keep your Facebook ad headlines, the more likely people are to read it.
A study by Outbrain found that headlines with 60-100 characters earn the highest click-through rates. Further, the rates decline as headlines decrease below 60 characters or increase beyond 100 characters.


Facebook recommends that you keep your ad headlines as short as 25-40 characters in length.
Short headlines work because you're delivering a compelling message in a compressed format. Which means that you'll have to spend more time thinking about what really matters to your audience.
Here's a good example by Frontier Airlines: Their headline "Fall Travel – 2 Day Sale!" is short, creates a sense of urgency, and includes a number.

Facebook Advertising Tip #5: Test Including Testimonials
According to McKinsey,testimonials and word-of-mouth are driving about 20-50% of all purchasing decisions.
And an Econsultancy article pointed out that when a website has customer reviews, 63% of visitors are more likely to buy something.
I guess we can jump to a quick conclusion here: client testimonials can bring a substantial increase in sales.


Here's an A/B test from ConversionXL that proves the magic of testimonials.
WikiJob conducted a split test where they added only three testimonials to a test page to compete against their original version.
The testimonials said:
"Good training for the work environment in Europe."
"Very useful for practice!"
"Almost a carbon copy for the real aptitude test."


(Notice that the testimonials don't even include names or a source and aren't over the top by any means.)
Here are the results:
Version B, the page with a testimonial, still increased WikiJob's conversions by an impressive 34%.
Next time you're brainstorming ad copy, include a client testimonial in your above-the-image ad text.

Facebook Advertising Tip #6: Create a Compelling Value Offer
A good value offer always boosts the CTR of your ads.
Of course, creating a compelling offer is easier said than done. To get people to click on your ads, you need to offer something awesome in exchange.
If your ad says "That's my product, and it does A and B," you're sunk.
Instead, bring out the benefits of using your product.


LinkedIn's ad gets it. I can reach 433m professionals, build our brand, raise awareness, and generate leads? I'm in!

Facebook Advertising Tip #7: Ask (The Right) Questions
Humans are curious creatures.
And if you manage to ask them the right question, they'll also be curious to learn more about your offer.
Here's an awesome example by HubSpot:


What makes this ad so good?
It asks a question marketers want answered
It offers to answer the question for free
Numerical proof (check the text on top of the image)
Clear benefit (improve your SEO)
Free 30-day trial (another free offer)
If you're able to apply all these tips to one ad campaign, you're onto something!
Here's another great Facebook ad that got more drivers to sign up to drive for Uber. What started as sheer curiosity could become a long-term partnership.


Test asking questions in your ads that people are dying to have answered. Don't forget to provide the answer on your landing page!

Facebook Advertising Tip #8: Create a Sense of Urgency
If people are given lots of time to decide, they're going to postpone the decision and likely forget about it.
That's why you need to create a sense of urgency.
If you doubt this method's efficiency, read this: Using scarcity and urgency helped an entrepreneur increase sales by 332%.
Here's an A/B test they ran: Variation A included a discount offer and plain text, while Variation B showed a timer counting the time left until the end of the deal.


As the team gradually rolled out variation B to all users, the site's conversion rate went from ~3.5% to ~10%.


Here's the lesson: People can't resist a good offer when the time's running out.

Facebook Advertising Tip #9: Offer a Prize, and Make it a Good One
Someone who already knows that they like your product but is hesitant to commit to a long-term relationship might also need a tiny nudge.
A nudge helps your prospect take the last step you need them to make.
And often, the best nudge you can provide is a prize.


SurveyMonkey wants you to take their surveys. And in return, they're offering a chance to win a $300 Playstation Gift Card.
That's just a big enough nudge to engage people who were already interested in your offer in the first place.
Test prize offers in remarketing campaigns and ads with a low commitment barrier.
By the way, "nudge marketing" isn't a flash in the pan. It's a common and effective tactic, as seen in this New York Times article from 2013.

Facebook Advertising Tip #10: Use a Cliffhanger
This hack works best in ads promoting your ebooks and blog content.
The cliffhanger.


But we're not suggesting that you feature '90s-era Sylvester Stallone in your ads. (Actually, on second thought…)
A cliffhanger is an information gap that people can't help but explore.
George Loewenstein's "information-gap" theory suggests that:
"Information gaps produce the feeling of deprivation labeled curiosity. The curious individual is motivated to obtain the missing information to reduce or eliminate the feeling of deprivation."
The recipe for an effective cliffhanger is simple: Tell people an awesome story but leave the best part untold. Until they can't help but click on your ad and find out about the rest.
A great place to use a cliffhanger is your ad's headline.


Do you know why you're reading this post? Maybe it has something to do with the cliffhanger in the title…

Facebook Advertising Tip #11: Use Numbers
Everyone knows that numbers in headlines work.
But how big of an impact does using a number actually have?
After studying his articles' engagement, one blogger found that posts with a number in the headline got 2.5-8 times more traffic (and more referrals from sites like Digg or Stumble).
This increased engagement could save you thousands of dollars in ad spend.


A study presented by ConversionXL pointed out that when given multiple options, most people (36%) preferred a headline starting with a number.


Numbers work best if they're at the beginning of your ad headlines.
Some numbers to include in your Facebook ads:
Amount of discount
Length of the free trial period
Number of people trusting your product
Calories in a box of ice cream (forget about that, never use numbers with a negative connotation)
Facebook Advertising Tip #12: Use Power Words
While there's more to good copywriting than beautiful words, they certainly help.
Your Facebook advertising can always benefit from a couple of power words.
David Ogilvy, the advertising Grand Master, published a list of influential words that's still relevant today.
What are they? Glad you asked. Here they are:
suddenly
now
announcing
introducing
improvement
amazing
sensational
remarkable
revolutionary
startling
miracle
magic
offer
quick
easy
wanted
challenge
compare
bargain
hurry
And if that's not enough, here's Buffer's list of 898 power words.
We've seen some success in using power words when promoting our blog content. (And yes, Facebook is a great place to distribute your content, especially if you retarget the right audience.)

Facebook Advertising Tip #13: Eliminate All Objections
You know the feeling when you're about to buy a Ben & Jerry's, but then change your mind because you know it's not very healthy to eat two pints of B&J per evening.


The reason you put the jar back on the shelf is that you came across an objection – a reason not to buy ice cream.
As a marketer, it's your job to prevent all the objections.

Three Common Objections You Can Conquer With The Right Ad Copy
"I don't have the time right now." State how quickly users can convert, e.g., "Set up a trial account in 2 minutes!"
"I'm not sure whether it's worth my money." Give something away for free, e.g., "Get your 14-day free trial!"
"I don't know if I can trust you." Show social proof, e.g., "200 happy clients trust KlientBoost with their PPC campaigns!"

Facebook Advertising Tip #14: Use Social Proof
When you see a Facebook ad in your News Feed, you probably don't have anyone to ask for a review or feedback on the promoted product.
So you're not exactly sure if you're getting a good deal.
One of the ways to solve this issue and keep doubtful customers on your page is to use social proof in your ad copy.
ConversionXL tested different forms of social proof to see which methods were most effective, and here's what they found:
"Out of the 8 treatments (plus control), viewers were significantly more likely to remember high profile client logos (not low profile), testimonials with photos (not testimonials without photos) and press mentions."

If you have great client testimonials (especially from well-known people/companies), use them in your ad copy.

Facebook Advertising Tip #15: Show Your Expertise
If you're in a competitive industry, it means that your potential customers might also be seeing your competitors' ads.
This means that you need to somehow convince people that you're the best company to buy from.
A great way to earn people's trust is to show your expertise in your product-related field (think of it as content marketing in Facebook ads).
Here's an interesting ad example by Growth Geeks.


The ad is built up as self-promotion for Vincent, a growth hacker you can hire via a marketer's network called Growth Geeks.
The line in the ad image reads: "I managed Facebook ads for Udemy," which proves that he's highly qualified and has the experience to help you with your Facebook ads as well.

Facebook Advertising Tip #16: Fall In Love With FOMO
This hack rests on people's Fear Of Missing Out on cool things, or FOMO.
To make FOMO work for you, write Facebook ad copy that makes the reader think that everyone else is already using your product and they're the last ones to get on board.
You can easily play on people's FOMO by using ad copy such as "20,000 teams across the world already use Slack" or "Only 300 pieces left".
Nobody wants to be left out of the cool kids' crowd, and good marketers know how to play on this emotion.


We tested asking the question "Still using multiple tools for project management, …" in our ad copy and the results were great: We saw up to 40% increase in click-through rates compared to our other ad texts.

Facebook Advertising Tip #17: Give it Away for FREE
I hate free stuff. (Said no one ever.)
Free giveaways and trial periods are a great way to get people to engage with your product.
Later, if they like what they saw, they're more likely to switch to a paid version.
For example, Amazon offers a free audiobook download if you start a trial subscription with Audible.


Did you notice the other cool thing they did?
The short story's only available as an audio file. Feels more like an exclusive offer that way, doesn't it?

Facebook Advertising Tip #18: Use Clear Calls-To-Action and Action Verbs
According to Wingify and ConversionXL, almost 30% of all A/B tests marketers are running are call to action button tests.
Only one in seven A/B test campaigns produces a statistically significant improvement. But when it does produce a significant improvement, the average increase is 49%.
So as you might have guessed, a well-chosen call-to-action can make a huge difference in your Facebook ad campaign results.
The best place to place your call to action is in the ad's headline.
That's where people are most likely to see it.
For those thinking about adding a call-to-action button to the ad image, here's a little case study.
In Scoro, we created an A/B test with two ads: ad image with a red call to action vs. ad image with no CTA button.


The results were surprising: The ad without the red CTA button performed a lot better, both in terms of conversions and the cost-per-click (CPC $2.64 vs. $3.17).
How to write a good call-to-action text:
Use an action verb (get, do, try, start, find)
Be relevant (if you promote a writing tool, test CTAs like "Start writing today", etc.)
Be specific about what they'll get (Get your 14-day free trial)
Facebook Advertising Tip #19: Play on People's Emotions
Don't get us wrong.
We're not implying that you should become a master manipulator to create ads that convert.
But when neuroscientist Antonio Damasio studied people with damage in the part of the brain where emotions are generated, he made a fascinating discovery.
People who can't feel emotions can't make decisions.
Emotions are a crucial part of our decision-making process. And you'll want to use this knowledge when creating Facebook ad campaigns.


Humans only have four basic emotions: happy, sad, fear/surprise, and anger/disgust.
When writing ad copy, try to make people think they need what you're advertising because it makes them feel in a certain way.
Some work better to get attention, others to make people spend their time and money on your product.
If you think about it, you could even create a Facebook ad A/B test to see which emotions work best on your target audience.

Facebook Advertising Tip #20: Use Exclamation Marks!!! (and Emojis ?)
Research by Outbrain has shown that article titles ending with a question mark tend to have a higher click-through rate than those ending with an exclamation mark or full stop.
But you can boost your click rates even further. The folks at Outbrain also discovered that headlines using three exclamation marks (!!!) instead of just one received almost twice as many clicks as those with other punctuation marks.
Here's another hack for you: Facebook allows publishers to use emojis in all parts of the ad copy.
We recently ran a small test with Scoro to test whether emojis have any effect on the click-through and engagement rates.


The ad with a red flag emoji in the headline had the CTR of 0.846%, while the ad with no emoji had the CTR of 0.351%.
Full disclosure: We didn't have 10,000+ impressions and a sufficient amount of click-throughs to say this A/B test is 100% statistically significant. So think of it as a fun test to replicate.

Facebook Ads Tip #21: Keep it Simple
Sometimes, less is more.
The more text you include in your ad copy, the more likely it is that people will skip it.
So if you want to get your message across to the maximum amount of ad viewers, keep your text short and sweet.


Four things that make this ad by Uber good:
Ad copy is short, clear, and easy to follow
The text on ad image presents a clear benefit
There's an actionable call to action in the headline
Ad text explains the nature of Uber's business model for those not yet familiar with it.
Facebook Ads Tip #22: Include A Price Point
If you're new to a crowded market and one of your key selling points is good pricing, don't be shy to include it in your Facebook ads.
Including your product's price in the ad copy/image gives people a quick overview of what they'll get.
Moreover, if your target audience is familiar with your well-known competitors' pricing (or using their product), they'll have a great comparison moment.
In Fiverr's example, $5 for a custom logo seems like a great deal (compared to higher fares charged by design agencies).


Avoid sharing your pricing if it's significantly higher than that of your competitors, even if your product is higher quality. Focus on showing your product's unique value instead.

Facebook Ads Tip #23: Create Seasonal Ads
Have you ever seen a Christmas ad by John Lewis, the UK department store chain?
If you haven't, it's a must-watch. Like, right now!


The point is that every Christmas, the company creates a heartbreakingly lovely video ad that millions of people all around the world watch.
Why? Because it's Christmas and everybody's in the mood for an ingenious story.
But Christmas isn't the only event you can build your seasonal campaigns around.
There's Super Bowl, New Year's Eve, Easter, Halloween… the list is long.
In fact, Nemo Chu, formerly from Kissmetrics, came up with over 15 events that you can create a campaign or sale around. You can see his entire conference presentation deck here.


If you manage to hit the nerve and create an ad that's catchy and seasonal, it will distribute itself via virality.

Facebook Ad Tip #24: Keep Your Head (And Ad Quality) High
Every experienced marketer knows that trust is the groundwork of successful long-term customer relationships.
Put plainly: If people trust you, they'll buy from you.
But as you start advertising on Facebook, chances are people don't know your brand yet.
So you don't want to spoil the first impression with a low-quality ad image.
Make sure that your Facebook ad design is at least 1200 x 628 pixels wide, and that the colors look good on every screen.
You don't need to be a design wizard to create a decent-looking ad, especially when using a product screenshot or photo.

Facebook Ad Tip #25: A/B Test – Find the Perfect Ad Design
Your ad image is the first touch point between the Facebook ad and people.
After someone notices your ad in their News Feed, you have about 10-15 seconds to earn their attention. On a crowded News Feed, it's more like 3-5 seconds.
So you want your ad image to be perfect.
While the entire design process starts with a brainstorming session and you should put in some effort to create an eye-catching ad design, A/B testing is what leads you to the final verdict.
When we started using Facebook advertising at Scoro, we tested lots of ad variations. And I mean a lot.
Here's a selection of our first ad designs:


Yeah, we were super focused on testing different designs… Because we believed that the choice of image could make a huge difference.
And it did.
Let's play a guessing game.
Which ad do you think performed better — white or red background?


Drumroll, please…
The red one. It performed 38.5% better in terms of CTR and 90% better in terms of CPC. Discovering this difference early on the campaign trail is a huge win.

Facebook Ad Tip #26: Explore Audience Insights & Custom Audiences
Facebook's Audience Insights is like having a portal to your audience demographic info, where you can uncover and select from interest and behavior categories.
You can see how your custom audiences are made up and also find new audiences to target.
Here's an example of an Age and Gender graph makeup for one of our custom audiences:


You can dive deeper and check out Lifestyle demographic info, which Facebook will start to categorize from your visitors.
With Custom Audiences, there are several ways you can target using these categories:
App user IDs
Converters/non-converters
Email addresses
Engagement targeting
Phone numbers
Specific web pages
And you can also link to your own data to identify prospects on Facebook's Audience Network.
Words of wisdom from KlientBoost's own Johnathan Dane:
"Custom Audiences continually outperform regular Facebook ad targeting because the people you're targeting have already shown an interest in what you have to offer."
Take it a step further and create a Lookalike Audience. This is where you can target a much broader Facebook user base, where demographic information like age, gender, and interests are matched up in audience segments you've already identified.

Facebook Ad Tip #27: Granulate Your Audiences Over Time
Ever wonder if certain parts of your audience ad sets aren't performing that well?
Maybe a large part of your behavior or interest targeting isn't doing anything for you, but you can't see that since you can't break down that level of performance.
This is called the Iceberg Effect – where the stuff you see above the water in your PPC account doesn't match up with what you can't control below the surface.


How does this translate to Facebook?
The idea is to break up and granulate your audience over time so you can have more control over your campaigns. Ditch what's not working, and bump up ad spend on what is. With granularity you can pinpoint who you want to reach and who you don't want to reach.

Facebook Ad Tip #28: Experiment With Different Ad Types
Test out different types of ads to find out what works best for your audience. Here are a few ad types to experiment with:
Newsfeed Ad: Newsfeed ads are more common and do what the name says: they show up in your newsfeed.
Right Column Ad: This is one of the most basic and first types of Facebook ads with a headline, description and single image. Works on desktop.
Lead Ads: Lead ads give people a quick way to opt into things like newsletters, quotes and offers straight from their mobile devices. The contact info form fields are also auto-populated, too.
Multi-Product Ads: Also known as Carousel ads, you can showcase up to 10 images and links with each ad.
Dynamic Product Ads (DPA): These remarketing ads target users based on past actions or inactions on your site, and are timed to a tee.
Page Post Links: This is the most common Facebook ad type and ideal for promoting your external website. You can include a large feature image, post text and link description to explain your offer.
Canvas Ads: Another mobile-optimized option. Canvas ads are an animated storytelling ad type. Check it out:
Event Ads: Promote your specific event with an event ad, which works well across devices.
Offer Ads: These are ideal across devices and can help you increase your redemption rates.
Mobile App Install Ads: Promote your app install on mobile with a mobile app install ad and connect your Apple App Store or Google Play account.
Desktop App Install Ads: The app install version for desktop Facebook apps.
GIF Ads: Get fun and fancy with GIF ads. They work like a standard newsfeed ad, but with the GIF fun included.
Facebook Ad Tip #29: Use Complementary Colors
While it's important that you keep to your brand colors, there's a simple hack to brighten up your ad design.
Use both your branded tones and complement these with their opposite colors.
Quoting Jeff Zych, Optimizely's Design Manager:
"Use a bright color that contrasts from a muted background to highlight the element you want visitors to focus on. This might be your brand color, or a color that directly opposes your brand color on a color wheel."


HubSpot ran an A/B test on two call-to-action button variations. The version with the red button outperformed the green button by 21%.
Wait until you have statistically significant proof to declare a conclusive result to your test. In this case, color theory supports the test results. The main colors of the page are green, so the red button won because it contrasts with the rest of the website.


Using contrasting colors in both ad visuals and calls-to-action can lead to a significant increase in your ad's click-through-rates.

Facebook Advertising Tip #30: Master The Psychology Of Color
We hope you've never seen a Facebook ad that makes you cry.
But we have to admit that emotions get people to buy.
According to Psychology Today, emotions are the primary reason consumers prefer brand name products.
Here's more (emphasis added):
"Advertising research reveals that emotional response to an ad has a far greater influence on a consumer's reported intent to buy a product than the ad's content – by a factor of 3-to-1 for television commercials and 2-to-1 for print ads."

If you want to master color psychology, here's a guide by Helpscout to get you started.
Don't forget to complement your colorful ad design with the right messages to ignite the same emotions!

Facebook Advertising Tip #31: Be Careful with Stock Images
Stock photos are a marketer's guilty pleasure.
They're easy to obtain, and they look nice.
But after you've hit the publish button and had a sense of victory, you realize that your ad's engagement is surprisingly low.
Then the guilt arrives.


Marketing Experiments tested a real photo of their client vs. their top-performing stock photo.


What they found is that nearly 35% of website visitors were more likely to sign up when they saw the real image.


Still unsure? Check out these A/B test results:


The ad with stock image with some additional text performed 38% worse than the ad showing the product in terms of CTR.


Look at this image. It would make a fine ad image, right?


You can get a free download here.
But before you click on the free download link, there's something you should see.



But there are also good examples.
For example, take a look at this ad by Pact Coffee.


And the Google image search results?


This photo's unique!
The time you spend on finding the right ad image has a huge ROI. You can find great photos on sites like Flickr and Stocksy.

Facebook Advertising Tip #32: Start Using Carousel Ads
Carousel ads often go unused.
They're the hidden treasure waiting yet to be discovered.
Like the example from Shutterstock in the previous point proved, carousel ads + creativity = awesomeness.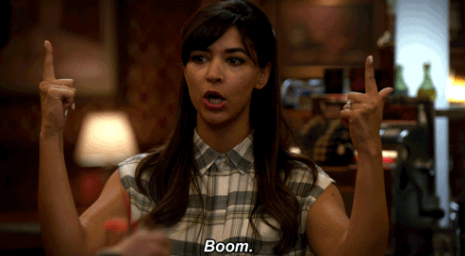 A report by Kinetic Social revealed that carousel ads are 10 times better at getting people to click through compared to static sponsored posts on Facebook.


Before you put your magic creative helmet on and create a set of amazing carousel ads, here are a few tips to take with you.
How to create great carousel ad:
Tell a consistent story throughout the slides
Make the first slide so good people want to see the rest
Include a clear call to action (Get, Try, Learn, etc.)
Pssst! Carousel ads are also a great way to promote your monthly top blog posts.

Facebook Ad Tip #33: Be Consistent in Your Ad Design
Think about a famous and successful brand.
With 99% certainty, you know what their logo looks like and what's their main branded color.
Would people recognize the logo and branded colors of your company?


The happy fellow above is Seth Godin. He's a super bright guy, author of multiple bestsellers and a successful entrepreneur.
He once said something that has been with me ever since: "If I can substitute one company for another and have the ad still make sense, it's not a good ad."
And that's it!
All of your ads should speak the language of your company and use the same design guidelines as your website and print materials.
Otherwise, you'll burn through your budget generating less-than-optimal brand recognition. And that's a serious loss, isn't it?


Always align your ad design with your brand's design guidelines!

Facebook Advertising Tip #34: Use Location-Specific Images
To understand the upcoming story, you need to know a little fact about me. I'm from Estonia, the tiny startup paradise on the shores of the Nordic Sea.
One day, scrolling my Facebook News Feed, I saw this ad:


Did it catch my attention? Yes. Did I click on it? Yes.
Mazda, in collaboration with Merchenta, created custom ads based on a geographic radius to target people who are likely to go to a specific Mazda dealership. They dynamically inserted the specific Mazda model(s) the site visitor was interested in according to their website activity and matched the inventory with dealerships.
The results were staggering. Visitors who saw these ads converted at a 53% higher rate than the control group. Almost 1 in 5 consumers interacted with the personalized ad.


Here's the verdict: Location-specific ads work like crazy.
All you need to do is to create ads that feature offers related to a specific location, and target audiences living in/visiting the area.

Facebook Advertising Tip #35: Be the Right Amount of Fun
Do you remember the guy from college who everyone liked, just because he was so good at cracking jokes?
Being just the right amount of funny can be the golden ticket to high CTRs.
(Pro Tip: Before you create a funny ad, test it on some people who don't know your product or brand very well. That way you can make sure the humor works for colder leads as well as high-intent audiences.)
Slack seems to be getting the Fun Tribe rules.

Facebook Ad Tip #36: Show Your Product on Your Ad
There are at least four reasons ads with product images work so well:
If your product looks great, your ad looks great
Images help to increase brand awareness
People get an instant overview of what the ad's about
Images establish expectations for what people will see on your landing page
It doesn't matter if you work for a SaaS company or a tea import business — product-centered ads almost always generate a positive response. And if you can make your product look especially tempting, that's even better.


If you're using product photos in your ads, it's best to have the photos taken by a professional photographer or a member of your design team.
Remember: Never sacrifice the quality of your ad images for faster load times.

Facebook Advertising Tip #37: Use Visual Contrast
Being mainstream feels nice and safe.
You're in your soft cocoon, and nothing can happen to you.
Not even clicks and ad conversions. And that's a problem if you want your sales to grow.
Using visual contrast is a great way to attract people's attention to your ads. A high-contrast ad image will shine out in the (mostly boring) News Feed.

Facebook Advertising Tip #38: Let Your Ads Tell a Story
For over 27,000 years, since the first cave paintings were discovered, telling stories has been one of our most fundamental communication methods.
Basically, the human evolution goes like this:


According to Uri Hasson from Princeton:
"A story is the only way to activate parts of the brain so that a listener turns the story into their own idea and experience."
So basically, a good story can help people relate to your product and see themselves using it.
Carousel ads are a great way to tell stories.
This ad by Shutterstock consists of three images making up an airplane.


Moreover, the ad shows Shutterstock's product and places it in the right context (see point 17 in this guide).

Facebook Advertising Tip #39: Use Videos Instead of Images
If images speak a thousand words, videos tell a novel-worthy story.
According to Adobe, shoppers that watch videos are 1.81 times more likely to purchase than non-video viewers.
That's an almost 85% increase in your advertising ROI.
But there's more to it. A report by Kinetic Social showed that video ads have the lowest eCPC, with an average eCPC of $0.18


If you've got a cool product that you'd like to show in action, video ads are a good way to do that.
Video ads are just as easy to create as the regular image ads.
Simply go to Facebook Ads Manager, create a new campaign, and upload a video instead of images.

Facebook Ad Tip #40: Show Videos That Don't Require Sound (Add Subtitles)
According to Facebook, video ad view times increase by an average of 12% when captions are included.
Moreover, Facebook's research shows that:
"In mobile-feed environments, people prefer having the choice to opt in to sound. When feed-based mobile video ads play loudly when people aren't expecting it, 80% react negatively, both toward the platform and the advertiser."
(That's why all the videos in your News Feed are soundless by default.)
Imagine a person notices your video, it starts playing, but they're not yet sure whether they want to click on it and watch it with sound.
If you don't have captions, people will never click on your ad — why would they, if they don't even get the first message?
In one study of Facebook video ads, 41% of videos were basically meaningless without sound.
So, always add a caption to your video ads.

Facebook Ad Tip #41: Get to Your Point Quickly
After analyzing millions of videos, Wistia discovered that people typically watch more than 80% of a video that is shorter than 30 seconds.
But as the video length increases, the engagement drops.


Takeaway: Keep your video ads under 2 minutes, and make the first 30 seconds so engaging that people will watch the rest.
According to SocialMedia Examiner, the most common reasons for low video engagement are:
Including an intro
Using logos or credits at the beginning
Trying to say too much in the video
Having a person talking to the camera without context
Facebook Ad Tip #42: Surprise People
Who doesn't love surprises?
Sometimes, all it takes to create high-conversion Facebook ads is creativity.
Do something that nobody's done before.
We know. Easier said than done. But totally worth it!
StackSocial's offer to "Name your own price" seems unbelievable at first. Who'd do that?
But it definitely attracts attention and makes people want to try it out. Can I get it for $1?


So roll up your sleeves, get your king size coffee, and get those creative juices flowing.

Facebook Ad Tip #43: Split Test Your Ad Placements
Choosing between Facebook's ad placement options is like being a kid in a candy shop.
There are so many options, and each one looks so good.


An AdEspresso post on Facebook advertising costs showed that CPC in most placements has increased.
So you need to choose wisely which horse to bid your money on.


It's wise to test the maximum of 2-3 ad placements at once. Otherwise, you'll probably have a too small sample size for drawing results.
Here are the results of a split test between Facebook News Feed and Mobile ad placement.
In this case, Desktop placement performed by far better, both in terms of conversions and cost-per-click.


But before you conclude that one ad placement is better than others, ensure that your landing page experience has the same quality both on desktop and mobile.
News Feed placement works better for more complex products while the Audience Network and Instagram need a smaller commitment from the prospect.

Facebook Ad Tip #44: Find Your Core Audience
When was the last time you created a new Facebook audience for your campaigns?
One week ago? Two weeks ago?
Now answer this: When was the last time you A/B tested your Facebook ad targeting?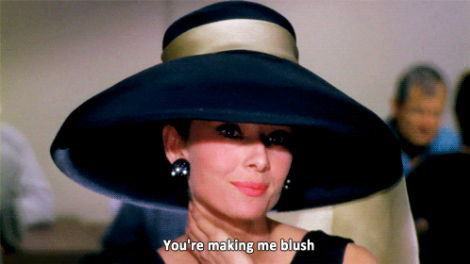 AdEspresso analysed millions of dollars worth of A/B tests, and listed the ad elements that had the biggest impact on results.
Here are the four things that provides the biggest gains in the ad targeting:
Country
Gender
Interests
Age
These elements were followed by:
Custom Audiences
Relationship Status
Purchase Behaviors
Education Level
Split testing various genders and interests is a good place to start your next A/B testing campaign.
The nice thing about AdEspresso is that they show you all the elements that contribute to the variations in your CPCs.
Which makes it easy to test multiple ad elements together.


(Pro Tip: If you want to know more about targeting on Facebook, read KlientBoost's massive guide with 49 Facebook targeting tips.)

Facebook Advertising Tip #45: Define Your Budget and Betting Method
According to AdEspresso, there are many factors that affect your ad cost:
The audience you're targeting
Quality of your ad
Time of the year
Ad placement
Sure, there are plenty more, but these are the most important ones.
If you have a look at Facebook Ads Manager's ad bidding options, it can get a little confusing.


There are so many to choose from! So here's a quick explanation of Facebook's bidding options…

A Quick Explanation Of Facebook's Bidding Options
Conversions: Facebook delivers your ad to people who are most likely to complete the designated action you've chosen (such as a purchase from your site).
Impressions: Facebook will deliver your ad to as many people as possible, getting as many views on your ad that they can. And you're paying for impressions (CPM = cost per 1000 impressions).
Link clicks: Facebook will deliver your ad to the people who are most likely to click on your ad. You're paying per click.
Daily Unique Reach: Facebook focuses on delivering your ads to people up to once a day. You're paying for impressions (cost per view).

Facebook Ad Tip #46: Never, EVER Stop Split Testing
What if we told you that, like Jello, there's always room for more A/B tests?
Would you want to see the treasure chest full of those hidden idea gems?
After looking at millions of dollars worth of A/B tests, AdEspresso put together a list of factors that contribute to the CPC and CTR of Facebook ads.
Voila! Here it is:


Start with the top ones as they had the highest impact on the results.
Facebook Ad Tip #47: Seriously, Test, Test, Test 'Til You Drop
There are multiple shortcuts in optimizing your Facebook ads for greater conversions. But A/B testing isn't one of them.
A study of 37,259 Facebook ads found that most companies only have a single ad, but the TOP best-performers have hundreds.


That's pretty logical, if you stop to think about it. The more you test what works, the less you spend your advertising dollars on ads with little or no potential.
Facebook Ad Tip #48: Master The Anatomy Of A Facebook Ad
There are three main text components to most Facebook Ads:
the Headline
the Description
the CTA (call-to-action)
Think about the last time you were scrolling through your feed and saw an ad. Where did you eyes go first?
Most likely you read the headline, then the CTA, and lastly the description. And this isn't just a hunch – research shows that the best headline length is only 4 words (and description only 15). This just supports the fact that social media users' attention spans are sparse.
Most Facebook users don't read beyond the first byline of any ad they see.
Make sure you're choosing the tests and alterations that will actually be driving you wins and moving the needle for your ROI as opposed to just blindly changing whatever you can.
By optimizing in the order of your viewers attention span you'll see better results in your advertising efforts.
Facebook Advertising Tip #49: Make Use Of All Facebook Ad Types
Like we mentioned above, there are two components to ads – placement ad format. Just like most clothing, Ads are not one size fits all. So let's dig into the different Ad formats you can try!
Image: Using visuals to drive traffic to your site, if you aren't able to use high quality images this ad type is not for you.
Video: Using both sound and movement this ad type gives you the ability to show your product or service in action. This is also a great place to include a testimonial.
Carousel: If you're looking to show off multiple – one size fits all – clothing options, carousel ads allow you to use up to 10 images or videos each with its own link.
Slideshow: Just like it sounds, this ad format shows a streaming slideshow of your unique products and/or a continuous slide of a single image across multiple panels.
Canvas: Canvas ads leverage the scrollability of modern day social media by playing into the "scroll to see the whole ad" mindset. They can gamify the advertising experience and engage your audience.
Lead Generation: As opposed to eCommerce ads that drive purchases on the spot, these focus on collecting contact information for the lead-to-sales pipeline.
Collection: Collection ads, much like lead generation ads, focus on collecting user information. Although Collection Ads are far wider in their reach for info (as they aren't looking for just lead info).
Page Likes: These are some of the more innocuous facebook ad formats as it mainly pushes page engagement as opposed to high value (and high threat) CTAs.
Post Engagement: The same logic as Page Like Ads, only promoting a singular post that you've hopefully identified already as high value either because of the page it links to, the demand it generates for your brand, etc…
Offer: These are exclusive, CTA driven posts that most directly resemble traditional PPC text ads – focused on a single offer and driving all copy and creative towards it.
Event Response: Depending on your agency you may be involved in event advertising. If that's the case, follow up after these events is where you drive some of your biggest advertising wins. And Facebook's Event Response Ads are the perfect place to boost your social remarketing efforts.
Facebook Ad Tip #50: Leverage Other Platforms To Compound Your Facebook Wins
If your Facebook Ads are working (which they should be by now), combine your social advertising efforts with organic content and ads on other social channels, like Instagram, LinkedIn, and Google.
Facebook has the highest industry CTR across all platforms, meaning users are more engaged here than anywhere else. Making your brand prevalent across all search will help prime your most high-engagement audiences for conversion.
This way, if you can leverage organic and other paid ad channels, you can increase demand for your brand before you even enter the Facebook arena.
Then, a whole wave of highly engaged, conversion-ready users will be flooding into your Facebook campaigns for you to capitalize on.
Closing Thoughts
Creating irresistible Facebook advertising is a process. To succeed, you'll need to learn about your advertising metrics, target audiences, ad design, copywriting, and many more factors.
Don't go with the first ad variation that comes to mind and then run it for three consecutive months. Optimize your Facebook campaigns like you'd optimize your website.
Before you close this window and return to your work, schedule three hours somewhere around the next week to review all your Facebook ad campaigns with a fresh look.
You can use this guide as a checklist for both the reviewing process and for coming up with new campaign ideas.
If there any awesome Facebook advertising hacks we forgot to mention, we'd appreciate you sharing these (and your favorite Ben & Jerry's flavor) in the comments!