Editor's Note: This post has been updated with new links and fresh content.
Original Publication Date: August 14, 2018
In 2018, Google relaunched its advertising platform as Google Ads, a new interface that replaced AdWords.
(We knew it was coming for a while, but now it's official.)
The rebrand consolidated Google's digital marketing toolbox into a new triumvirate of digital marketing applications: Google Ads, Google Marketing Platform (GMP), and Google Ad Manager (GAM).

The "Big Three" — GMP, Google Ads, and GAM – image source
After years of feedback and complaints about the importance (and difficulty) of integrating analytics with ads, Google finally gave marketers what we've been asking for.
But this new and improved interface requires some getting used to. And just because you have new tools to try doesn't mean you can afford to trip up. Your clients probably won't accept "the learning curve" as an excuse for missed goals and wasted budget.
So, to make sure your transition to the new Google Ads goes smoothly, we've written this guide to explain everything you need to know:
That's a lot of ground to cover. Let's get started with the new Big Three.
The New Big Three Google Brands
Google's rebrand released three new platforms to help marketers reach their customers more effectively.
The first, as we mentioned above, transitioned Google AdWords into Google Ads.
The second, Google Marketing Platform, unifies Google's DoubleClick advertising products with Google Analytics 360. This consolidation is meant to help larger, enterprise-level accounts with stronger and more streamlined collaboration.
Third and finally, Google is also releasing Google Ad Manager, an integration three years in the making of DoubleClick for Publishers and DoubleClick Ad Exchange. This new programmatic platform is meant to help make advertising easier for publishers and advertisers alike.
Let's dive a bit deeper to get a better idea of what each of these new platforms offers.
Google Ads
The basic functions of the-platform-formerly-known-as-AdWords didn't really change in the Google Ads rebrand. This is still where PPC marketers are going to be managing their campaigns, keywords, ads, etc.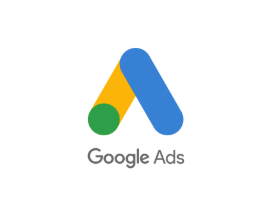 Welcome to Google Ads – image source
This rebrand primarily addresses the fact that Google's advertising platforms offer access to both the Google Search Network (GSN) and Google Display Network (GDN).
The old name, "AdWords," indicated text-focused advertising (i.e. text ads in GSN). But Google wants to be known as much more than just text ads, hence the new name.
Google Ads also has a new user interface that shuffled things around a bit. But we'll cover these new changes in the "Navigating Google Ads Interface" section.
Another goal of Google Ads is to help small businesses use digital advertising more effectively. Google Ads now includes Smart Campaigns that help you optimize your campaigns based on the goal actions you choose. These can include calls, in-store traffic, purchases, etc.
We'll discuss the new functions of Google Ads later on in this post (after all, Google Ads is the focus here).
The main goal of Google Ads is to make the actual account setup, activity, and maintenance easier on digital marketers. This can free up time and energy to focus on strategy and optimization.
Google Marketing Platform (GMP)
The Google Marketing Platform is meant to help digital marketers account for the myriad of different channels that are available to users today.
With search engines, email, YouTube videos, social media, etc., digital marketers need a central place to manage each of these distinct campaigns.
This is where the new Google Marketing Platform comes in.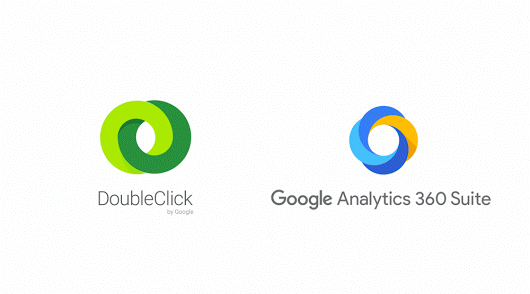 DoubleClick plus GA360 equals GMP. – GIF source
Google actually compiled a survey of digital marketers to identify their priorities in a new advertising interface. It turns out that the #1 priority of marketers, as a whole, was to better understand their customers.
GMP combines the DoubleClick Digital Marketing platform with Google Analytics 360 to help with this. (GA360 is the paid version of Google Analytics, which offers more data on paid campaigns and audiences.)
The GMP rebrand also includes Search Ads 360 and Display & Video 360. Each will consolidate the search and display aspects of DoubleClick, respectively.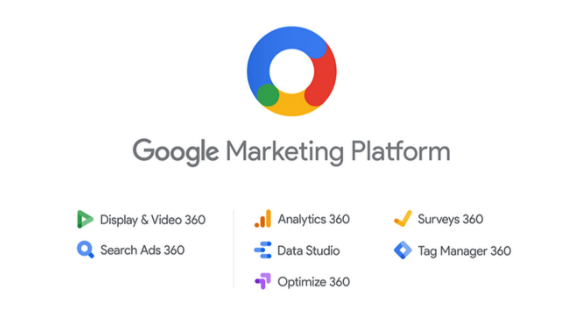 GMP gives marketers access to any data they need – image source
The GMP brings together the most useful components of Google's analytics and marketing tools to "help you plan, buy, measure, and optimize your digital media and customer experiences in one place."
Google Marketing Platform also offers more than 100+ integrations for different measurement, tracking, and optimization tools. As a whole, the GMP is meant to be the one-stop-shop for your marketing management needs moving forward.
Google Ad Manager (GAM)
The Google Ad Manager represents the combination of DoubleClick Ad Exchange (AdX) and DoubleClick For Publishers (DFP).
Google Ad Manager is an integrated platform for publishers and advertisers that are using a variety of channels and content types.

Making exchange easier for advertisers and publishers –
GIF source
This platform is intended to make managing auctions and exchanges simpler for publishers and provide advertisers with more programmatic access.
By integrating AdX into Google Ad Manager, publishers now have a complete sales system. For example, you can curate who has access to your inventory to focus on your advertiser relationships that generate the most revenue.
The biggest win from the Google Ad Manager, however, is that it offers a single platform for delivering, measuring, and optimizing ads wherever your audience is engaging.
The proliferation of mobile and smart devices means that audiences are engaging with content and ads in all sorts of mediums. This hub for managing ads across devices and channels is a huge convenience for digital marketers. Streamlined management of disparate campaigns and channels makes it easier for your PPC team to focus on optimizing your budgets towards winning opportunities.
That's what sets the real PPC pros apart, after all.

Get My Free Proposal
Realistically, covering all three of these new brands in depth would take a few blog posts. For now, this post will focus on Google Ads and what the rebrand brings in terms of updates.
First and foremost, the rebrand from AdWords to Google Ads brings with it a whole new user interface. So, let's start with how to navigate within the new advertising platform.
For starters, here's a quick reference map, courtesy of Google Support: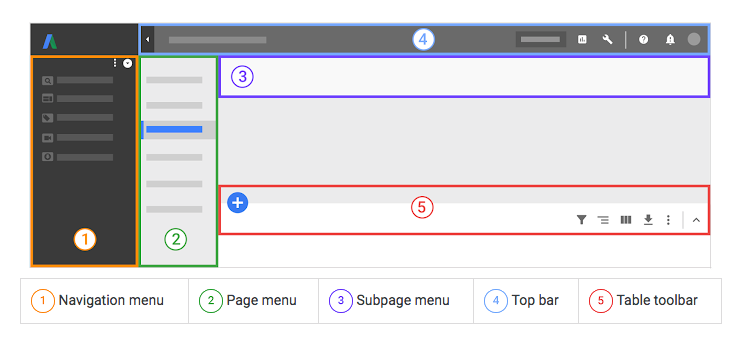 We'll address the most important changes on this map – image source
Part 1: Navigation Menu
Part 1 of the new UI, on the left hand side of the screen in dark grey, is the Navigation Menu.
This is where the bulk of your actions used to be located in AdWords, but now the Navigation Menu in Google Ads consists only of your different campaign view options: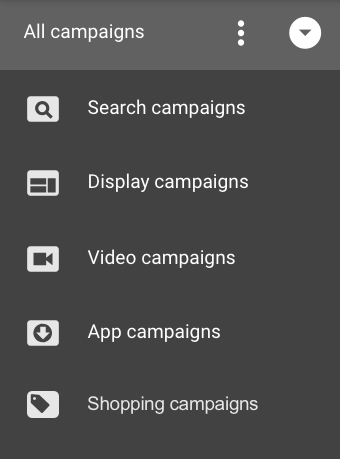 You can view All Campaigns, Search, Display, Shopping, or Video
Depending on which view you click, you'll see all of those campaigns populate on your main screen and under the four major tabs in your Navigation Menu.
Part 2: Page Menu
Part 2 of the new Google Ads interface is your Page Menu. This is where you can view all of the different strata (fancy people talk for "levels") of your campaigns. For example, you can click-through to your distinct Ad Groups, Ads, Ad Extensions, Audiences, etc.
You can essentially view everything you need to within each campaign. More importantly, you can see all of the campaigns you could possibly be comparing to one another just to the left of this Page Menu (in the Navigation Menu). It's a very nice stratification.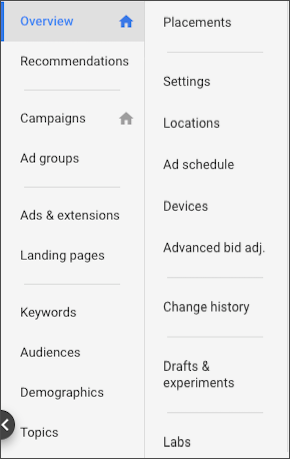 This is a static column that's kept on the left next to the Navigation Menu (on the far left)
And speaking of stratification, the new interface in Google Ads also offers a Subpage Menu, which is Part 3.
Part 3: Subpage Menu
The Subpage Menu will actually change depending on what you click in the Page Menu.
For example, clicking Ad Groups will give you the Subpage Menu showing Ad Groups and Auction Insights.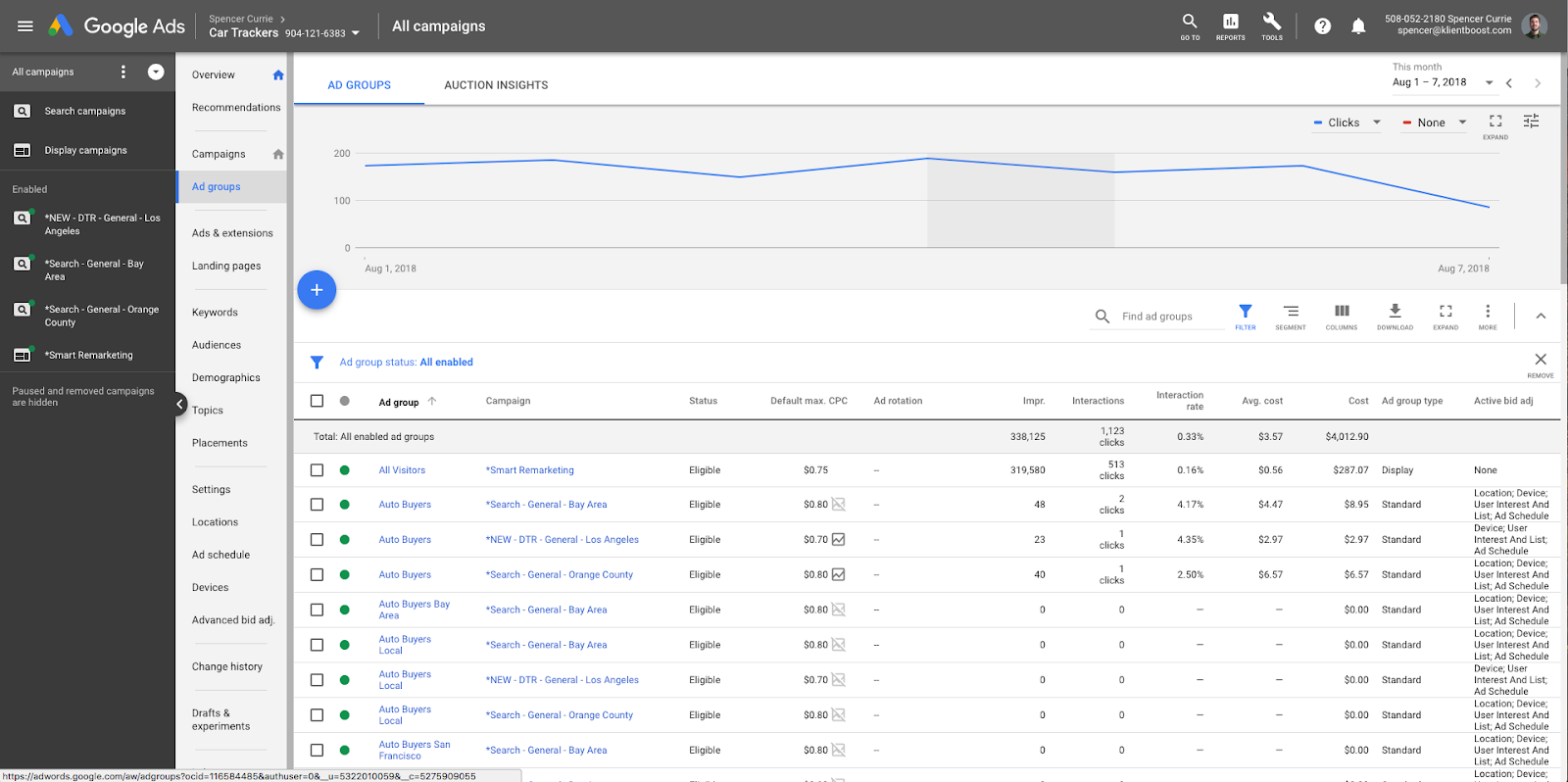 You can also view a live graph on these pages
But, if you were to click through to the Ads & Extensions tab, you'd be shown a Subpage Menu like the image below: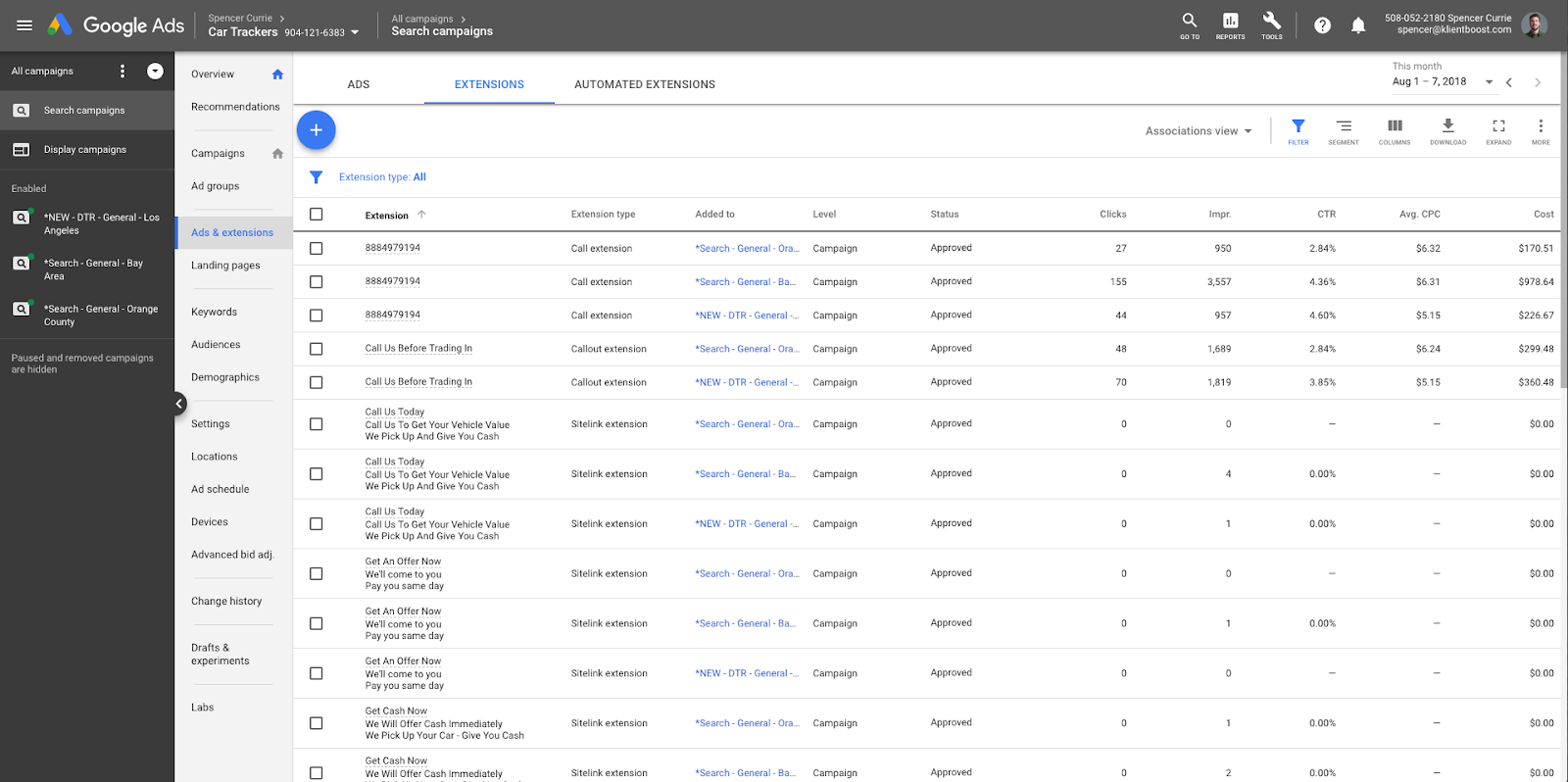 You can view Ads, Extensions, and Automated Extensions here…
Depending on what you click, the necessary options for that tab will be shown in the Subpage menu. Google Ads has done a great job of creating a tiered organization in the new user interface, that's for sure.
Part 4: Top Bar
Lastly, Parts 4 and 5 are the toolbars in the new Google Ads interface. Part 4 is the Top Bar, or the consistent toolbar that will help you navigate through your actual Google Ads account.
NOTE: This is where the search bar is, but we'll get to that in a sec.
Part 5: Table Toolbar
Part 5 is the Table Toolbar, which most PPC marketers will recognize from the old AdWords interface. This is where you can adjust your tables and columns and create filters and segments for your reports.
So, now that we've covered the basics of the new Google Ads user interface, let's take a look at it's newest and coolest features.
Overview Tab
The Overview Tab is the first page that you'll land on once you click on any specific campaign. You can find the Overview Tab at the top of the Page Menu.
The Overview Tab was never really that big of a deal back in the days of AdWords. But, the new Google Ads Overview Tab has quite a lot to offer: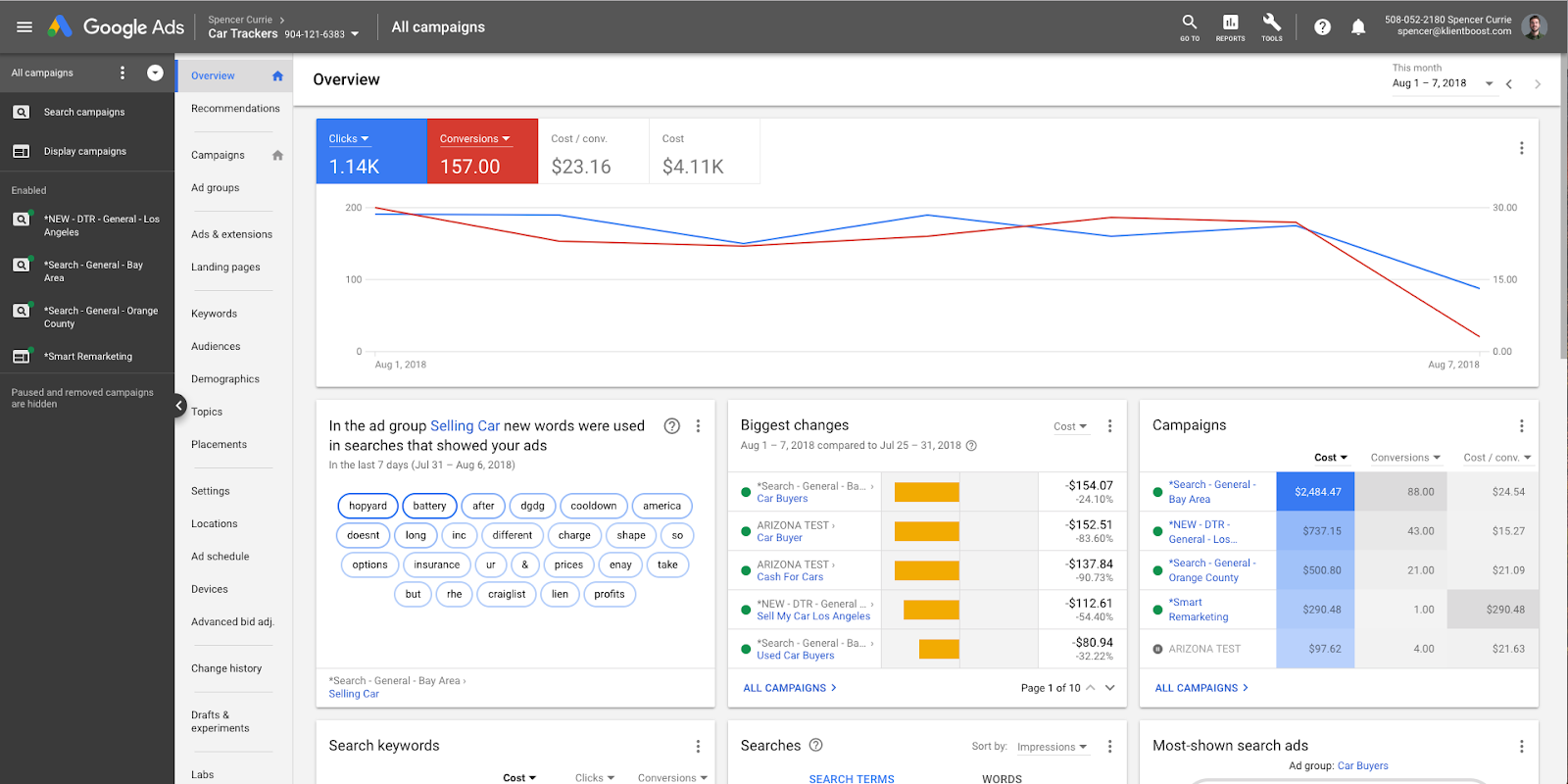 Google put in their work on this new dashboard — Biggest Changes, Search Term jumbles, etc…
Google Ads offers multiple new, semi-customizable windows within this Overview page that give you a quick and easy glance at your campaigns.
Biggest Changes Window
For example, the Biggest Changes window will show you a live view of the biggest percentage changes (plus or minus) in any enabled campaigns.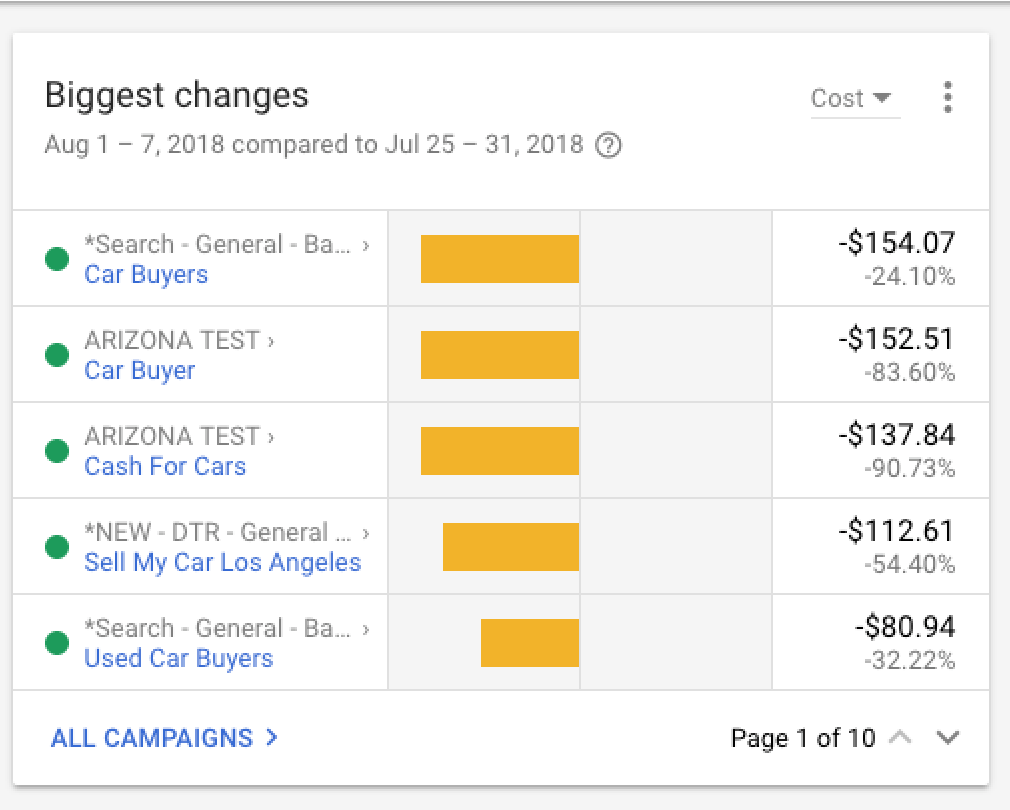 No need to go hunting for most high-priority fixes
Another great new little feature of the Overview Tab is the search term jumbles that Google Ads supplies you for each of your campaigns.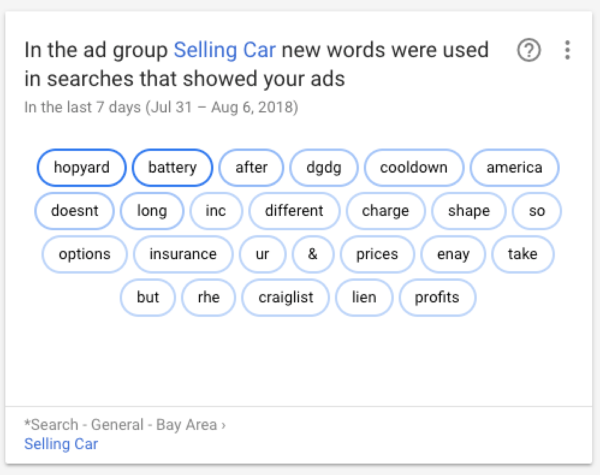 You can see which new search terms triggered your ads in specific ad groups
As a whole, these new features are meant to represent Google's shift from being a keyword-based advertising platform to an audience-based advertising platform. So it makes sense that Google would introduce a feature that alerts you to what new search terms users are actually using to find your ads.
Live Performance Graph & KPIs
Your Overview Tab also gives you the live performance graph that the old AdWords interface used to offer. It includes a few KPIs at the top of the graph, which gives advertisers a nice quick summary of current performance.
These KPIs include Clicks, Conversions, Cost/Conversion, and Total Cost. But you can get more in depth in the Reporting if you want.

These graphs are great for WoW(week over week) or MoM(month over month) comparisons
The new Overview Tab does a great job giving Google Ads users a bird's eye view of current performance as well as new optimization recommendations.
And the more efficiently you can gauge your campaigns' performance, the faster you can put out fires and celebrate wins.
Tools Tab Consolidation
One of the biggest changes between the old AdWords interface and the new Google Ads interface is the Tools Tab. Mainly, in the old AdWords interface, most of these clickable options were found on the left column of the page.
Now, in Google Ads, this is where the Navigation Menu, which only offers you views of certain types of campaigns. To find your actual Tools and different PPC functions, you have to find the Toolbar at the top of the page.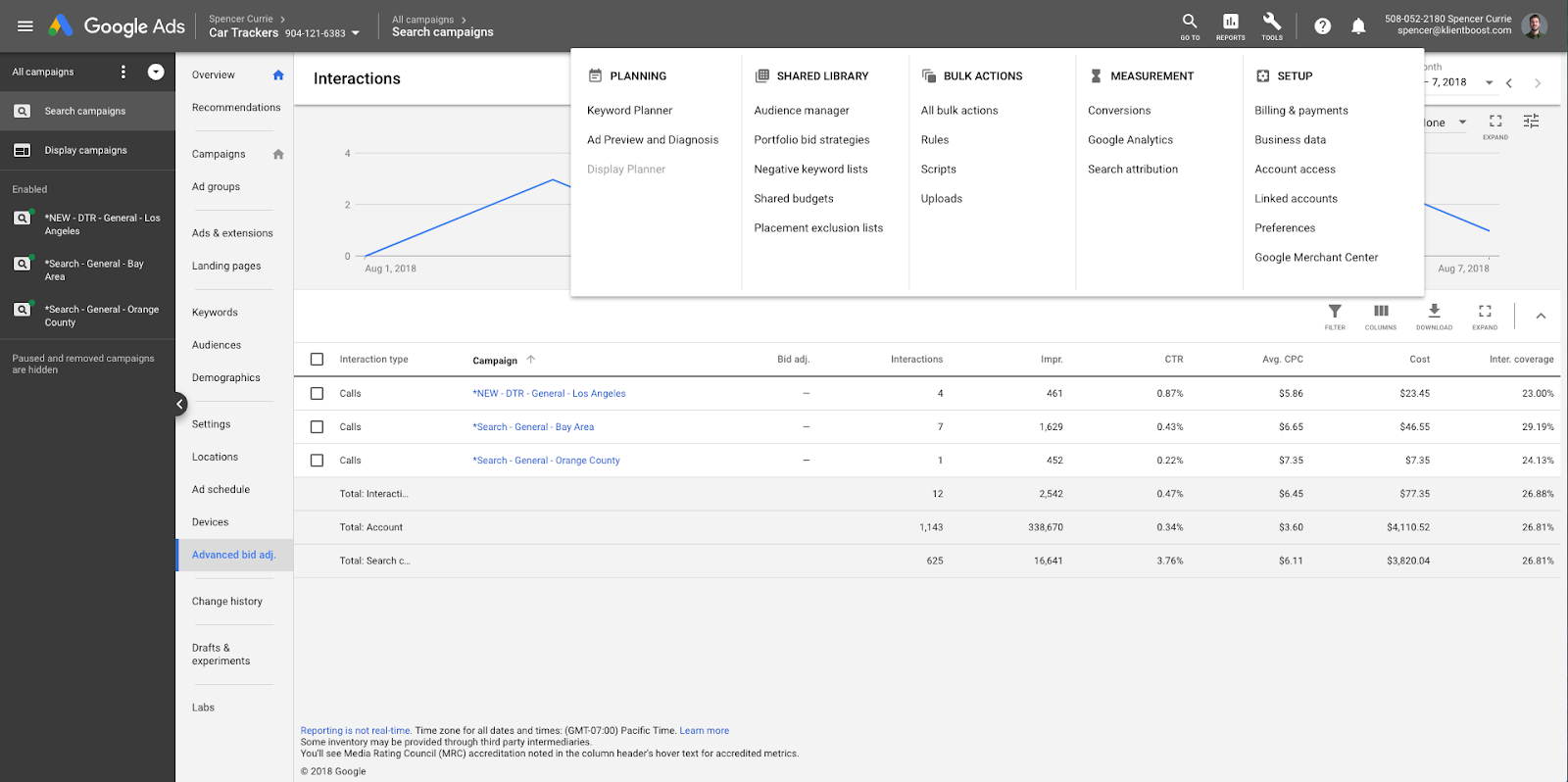 Your tools include everything from keywords, to audiences, to bulk actions, and even measurement
The Tool Tab can be found on the Top Bar of Google Ads. It has a tool wrench as an icon. When you click it, a drop down menu will appear that shows you the different options and actions available out of five categories:
Planning
Shared Library
Bulk Actions
Measurement
Setup
Most digital marketers will recognize a few of these items from the left column of the old AdWords interface. But, being as they're so widely applicable, I think we can agree that Google had simplicity in mind when consolidating all these features.
Within the Planning category you'll be able to access your Keyword Planner and preview your Ads. You can also view your Display Planner, if you're running display campaigns.
Shared Library
In the Shared Library, you'll still be able to manage all of your vital targeting information, including:
These are highly valuable assets in PPC that are often overlooked by digital marketers. Building out these lists will help eliminate wasteful spend and improve ROAS.
The Bulk Action section still handles all of your bulk actions for campaigns, ad groups, etc. (i.e. Rules, Scripts, Uploads).
Lastly, your Tools Tab includes the Measurement section where you can view your Conversions and choose Attribution Models. You can also click through to Google Analytics if you need more data.
Setup features, including Billing, Account access, and your Google Merchant Center are all under the Setup Tab.
Remember: Google Ads is the official integration of digital advertising across search, display, video, and shopping. So everything needs to be readily available all in one place, regardless of what you're viewing.
Search Feature
The search feature is another new Google Ads function that PPC account managers are particularly excited about.
The new Go To function in the Top Bar, right next to the Reports and Tools buttons, lets you go straight to any page in Google Ads.
Keep in mind, however, that this search feature doesn't let you go to specific campaigns. You can view pages from within the Page Menu, nothing more. So it's more of a navigational tool than a discovery tool.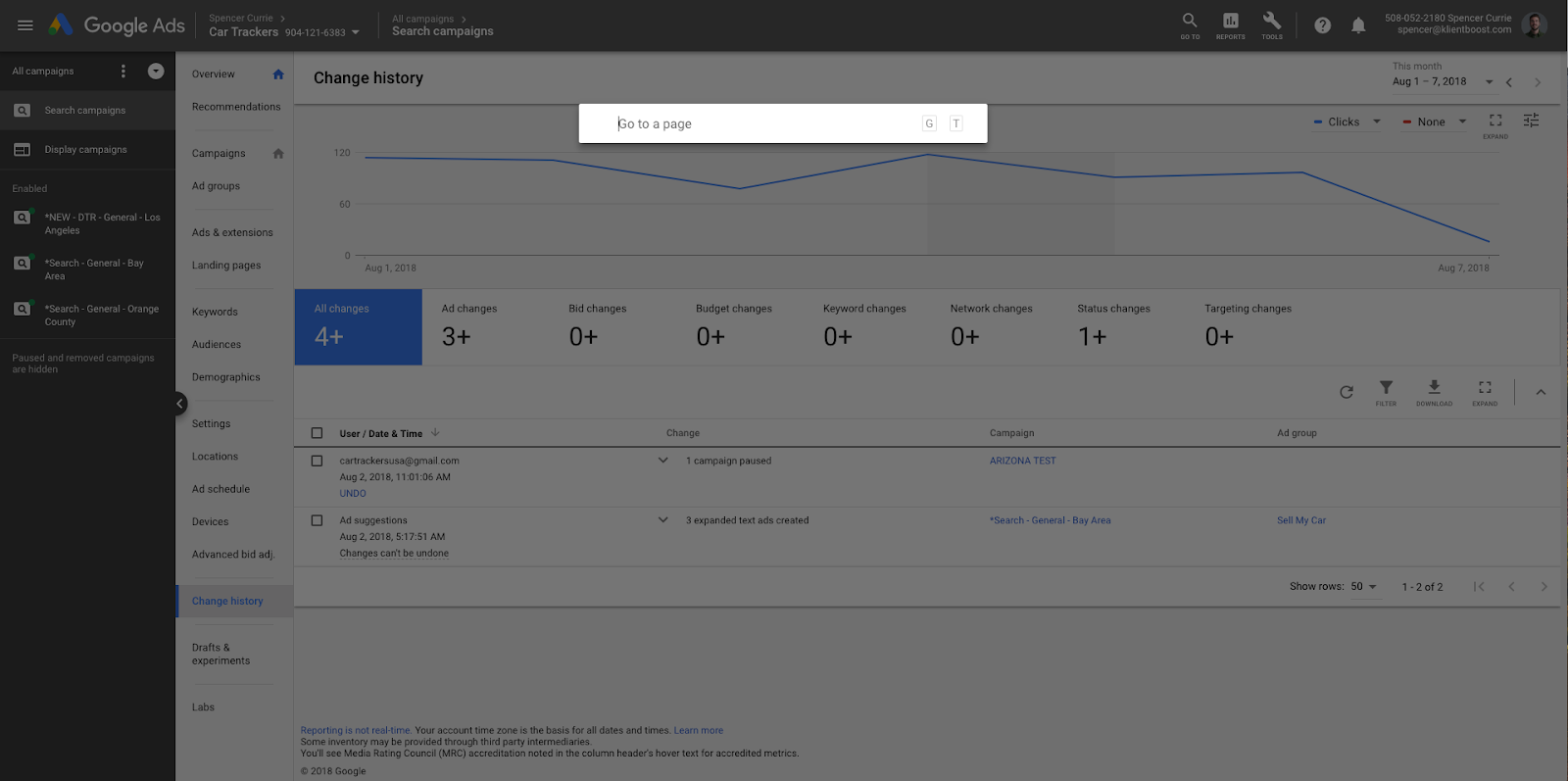 Still, it's a sign of a future of advanced search within Google Ads…
This is a very helpful feature for those search marketers that like to use keyboard shortcuts to navigate around the interface. The G then T keyboard shortcut automatically opens the search feature.
If you know what you're looking for, you can really jump around within specific campaigns without ever touching a mouse.
After these significant changes to the user interface, you can imagine Google Ads to be the same as the old Google AdWords in terms of functionality.
It's simply Google consolidating it's advertising brands (all four: search, display, video, shopping) under one new name.
So, keeping with the comprehensive dive into what this new name means for Google advertisers, let's look at the new Settings and Transparency Rules.
New Google Ads Settings
Back in 2015, Google released Google Accounts, a combination of users' respective Ad Settings, Why This Ad? and Mute This Ad preferences.
Now, with the rebrand of Google Ads, Google is releasing a new version of Ad Settings. This new release is meant to improve the transparent control you have over what ads you see and how/why your ads are tailored to you.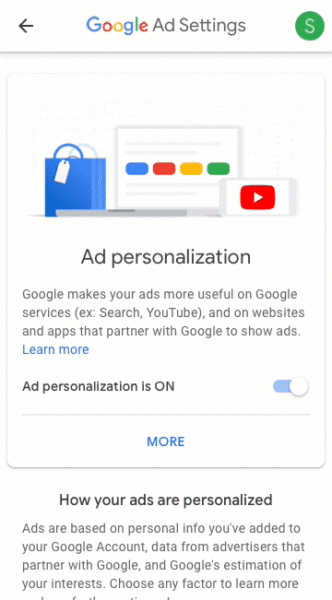 You can now completely personalize your ad experience – image source
What ads are shown to you depends on a variety of factors. Google takes things like interests, Google Account information, recent search activity, and cross-channel engagement into consideration. This is how Google tries to make ads more relevant and helpful to their audience and user base.
However, the perk of the new Ad Settings, is that you can deselect specific criteria for Google to have access to.
So, for example, if you are a noted soccer fan and no longer want to see futbol related ads, you can deselect that interest and Google will remove that detail from your digital persona.
Why This Ad?
Another big improvement the Google Ads rebrand is bringing to the search engine advertising user experience is the now universalized Why This Ad? feature.

You can find this feature on any Google advertising medium now –image source

Previously, you could find this clickable link on certain GSN ads to see why you were shown this specific ad in particular. This was also one of the easiest ways for you to access your Ad Settings in the old interface.
Now, however, because Google wants to increase the transparency between users and advertisers, and make the search engine marketplace a more audience-driven interaction, this is a universal option on all Google ad formats.
That's right. You can now find the Why This Ad? link on any search or display ad, Youtube video ad, the list goes on.
Google's aiming to make the functionality of its entire service easier for users both — professional and personal. That way, the tools and platforms are freed up to be more creatively used by each type of user.
New Google Ads Functionalities
Now we've finally arrived at the part of the post you've most likely been waiting for.
What are the new capabilities of Google Ads? What new features will I have access to that will help me better generate revenue for my paid search campaigns!?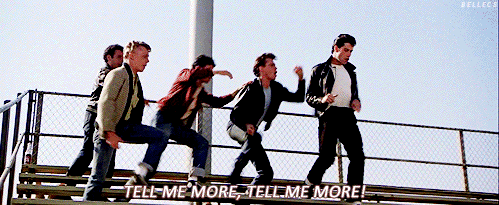 We need to know, Google! – image source
The new Google Ads is meant to simplify the technical complexities of AdWords and previous ad platforms to make things easier on users. And the new features in Google Ads reflect this by making paid advertising easier to get started, optimize, and manage.
So, whether you're a PPC newbie or a seasoned veteran, let's look at the new tools you've been given to work with.
Smart Campaigns
Smart Campaigns represents Google's efforts to make digital advertising easier on beginners. "Beginners" here refers to small businesses, PPC novices, and brands just starting their digital marketing efforts.
Search engine users are growing more diverse in the ways they interact with ads and online media. They used multiple screens, interact with different ad formats, and engage at different levels of intent. Smart Campaigns are meant to help paid advertisers account for the growing complexity of Google's audience.
But don't just take my word for it, hear it from the horse's mouth:
[Smart Campaigns can be seen]… as our effort to help businesses of all sizes connect with relevant customers across all of our channels and partner sites.
Google reports that for more than 90% of small businesses, their primary digital goal is to get customers to call, visit a store, or make a purchase. Smart Campaigns helps optimize your campaigns performance based on the specific action you specify.
For businesses that are just getting started on the Google Ads platform, this is a great launching pad. Not only that, it's a great place to get a preliminary understanding of Google best practices.
Image Picker
Google Ads also introduced the Image Picker to replicate the same effect of Smart Campaigns for your Display Campaign images.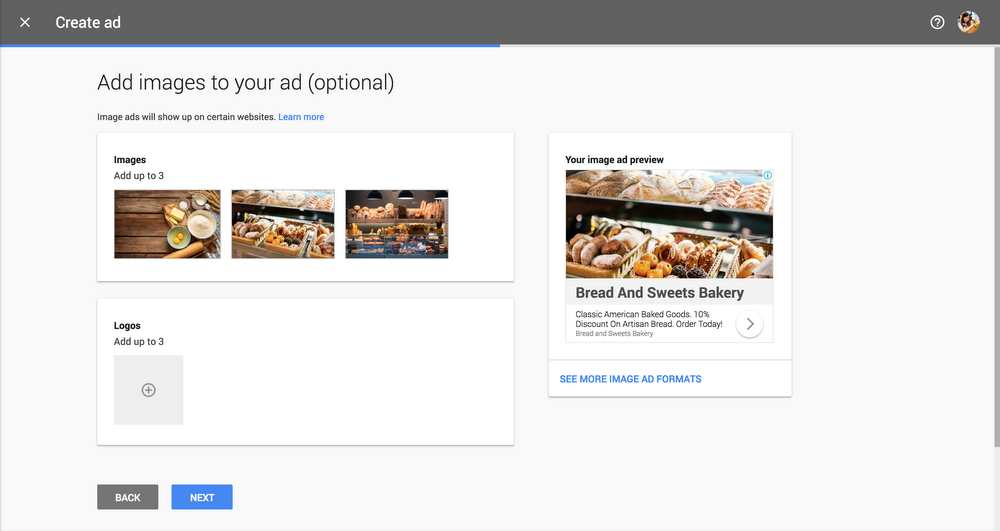 Google Ads makes split-testing easier – image source
Split-testing is the heart of optimization, which Google understands. But they also understand that not every small business owner has the time or expertise to set up, measure, and analyze statistically significant split tests. So they're trying to handle the split testing for you so you can focus on optimization strategy and decision-making.
This is where the Image Picker comes in. Now, when you create ads, you can choose up to three images and three logos for Google to split test for you. Using the image picker it will automatically work to identify which image performs best.
This way your ads performance will already be optimized towards leading performance. You can then continue to build on these multivariate tests with continued testing of your own.
Life Event Targeting
You know that creepy feeling you get when you feel like Google knows you a little too well?
Life Event Tracking is where PPC advertisers get to take that phenomenon and put it into overdrive.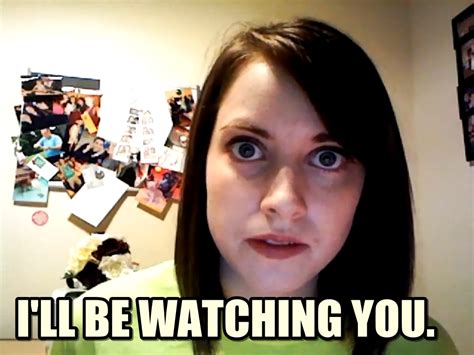 We just want to know every single thing about you, that's all – image source
Depending on what life event is occurring, your search and purchase history may change.
For example, before a wedding, you might search for venues, churches, and catering services. Whereas a college student about to graduate might search for cheap European travel or how to distinguish between nice wine and bagged wine.
Life Event Tracking enables PPC advertisers to target these shifts in purchasing behavior. Depending on what service you or your client offers, this can be an effective tool in your new Google Ads arsenal.
This new feature makes it possible to layer multiple targeting parameters to enhance the performance of these campaigns. You can add on location targeting on top of the specific life events you're targeting. In-market targeting within your prebuilt audience is also an option in these campaigns.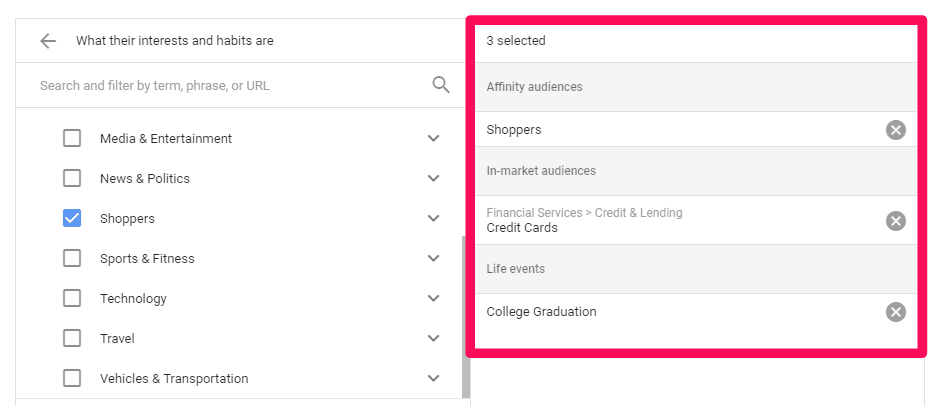 AdEspresso says it well, for true success you need more than just life events – image source
As we've continually mentioned throughout this post, Google's rebrand represents them trying to make the technical functions of PPC easier, so you can focus on strategy.
This includes creating the smallest, most targeted audiences possible to generate the most relevant ads for their users and your campaigns.
Google Optimize
Any PPC marketer worth his/her salt will tell you that the route of all digital marketing success is testing.
With that in mind, Google Optimize integrating with AdWords, and now Google Ads, is potentially the most exciting part of the rebrand.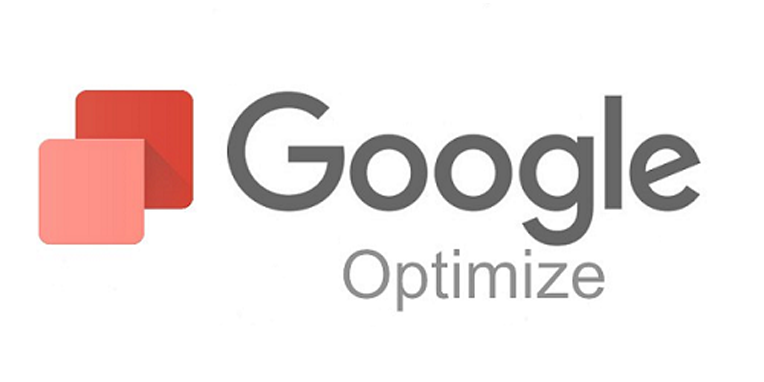 Split testing landing pages in Google Ads? Um…Yes please – image source
Google Optimize does more than work on just landing pages, though. Because Google is consolidating all its digital marketing tools into a singular brand, this includes analytics and tracking for organic websites.
This is one of the things that makes Google Optimize so exciting. You can set specific goals and metrics to track.
Depending on which metric and which pages you're tracking, Optimize will identify the best potential changes you should implement.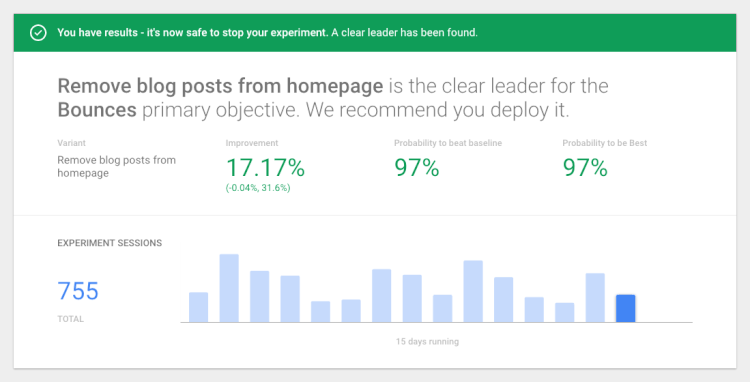 Google's even learning CRO for you – image source
Now, given, this is no complete replacement for tried and true Conversion Rate Optimization (CRO). But, it's definitely worth taking a look at within your Google Ads platform. And more than worth the time of integrating the two to at least see what Google Optimize has to say.
New Landing Page Report
Since rebranding to the new Google Ads user interface, Google has even had to release separate guidelines for the "Landing Pages" tab within Google Ads. This is to be distinguished from the old Landing Page Report within the old AdWords interface.
Both serve to do the same thing, in the end. But with Google Ads, everything is housed within the same interface (which has its benefits).
On the new guidelines for the "Landing Pages" tab within Google Ads, the experts say you can:
See the expanded landing pages associated with each of your landing pages
Identify which of your pages could provide a better experience on mobile devices
Check a page's mobile-friendliness or, if the page loads as a valid Accelerated Mobile Page (AMP)
This last bullet is very important moving into the future, as AMP is becoming more and more important to digital marketers. The more users become cross-device using, multi-channel audiences, the more our campaigns need to be ready for mobile.
This is why Google Ads is now offering AMP for display ads as well as landing pages. These new display ads supposedly load five seconds faster than ordinary display ads on mobile devices.
As a whole, Google's recognizing that speed and accessibility are incredibly important to modern users. To encourage faster load speeds and smoother user experiences, Google baked the page-speed tester, mobile-friendly tester, and AMP-validator tester into the new Landing Page report on user experience.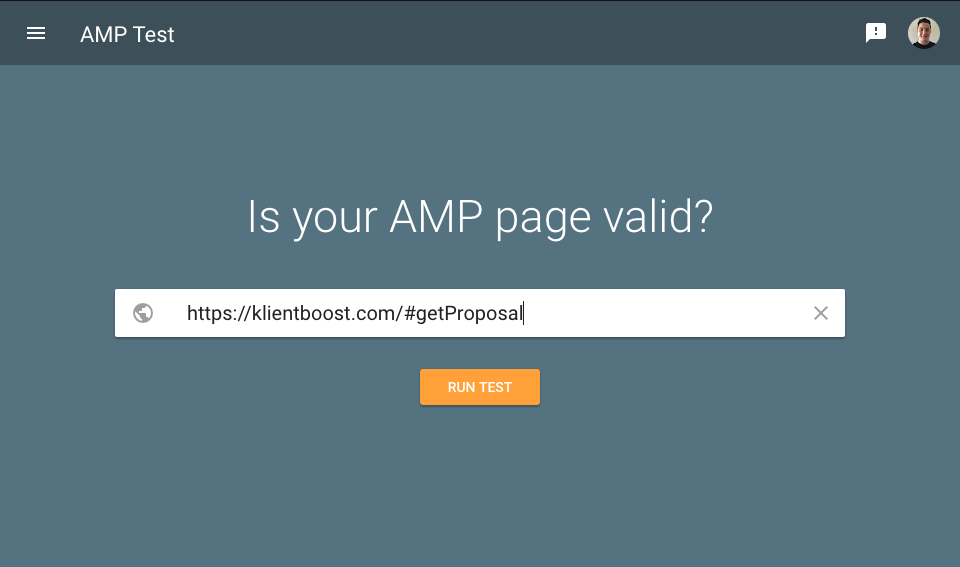 There really isn't any excuse for slow load speeds anymore… – image source
Google Sheets Integration
When you spend so much time tracking, measuring, and analyzing different metrics within your advertising platform, reports are a vital part of in-team communication. Not only that, these reports often build the foundation of your client-agency relationship. Any truly successful agency will have a solid agency-client communication system set up for optimal feedback.
Google Ads will now offer a Google Sheets Plugin, making these reports that much easier.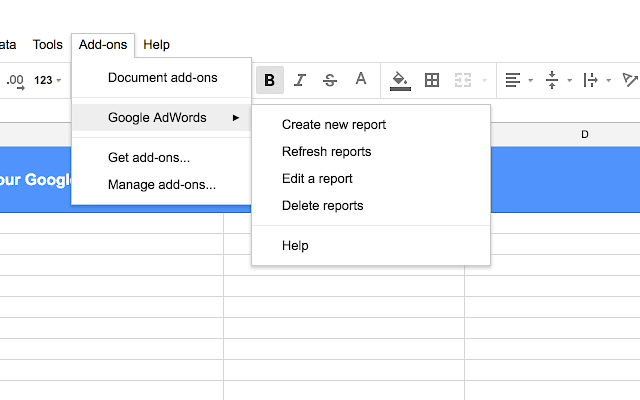 You can find the Beta plugin here – image source
These reports are great for keeping your clients in the loop of your campaign progressions. But Google hasn't stopped there. They've also included the ability to add and edit notes within the Google Ads interface itself.
This is a huge win for accounts that have multiple managers and designers working within them. If you need to communicate quick fixes, priority levels, or just unanswered questions in any part of Google Ads, the notes are there for you.
After all of these new features, though, Google Ads is still generally the same in terms of usage. This is still Google's primary hub for digital marketers to manage their paid search campaigns.
Having said that, it's time we take a look past the features and into the benefits that PPC marketers themselves are saying they enjoy the most.
Benefits Of The New Google Ads
Now that we've taken the time to address all the new features and navigational aspects of Google Ads, let's look at what the actual PPC experts love about the rebrand.
There's some mixed reviews in terms of the new user interface. Some digital marketers really love the sleek new design and the reallocation/consolidation of the tools tab. Others simply can't stand it.
Regardless of your opinion of the new UI, there are some indisputable benefits of the new Google Ads rebrand. So let's take a look at our PPC team's favorites.

Get My Free Proposal
Improved Collaboration / Integration
The foremost, strongest, and most obvious benefit of Google Ads is the enhanced collaboration of all of Google's advertising tools. The three-way rebrand represents a huge consolidation of all of Google's most popular platforms.
Google Ads also offers a multitude of different integrations for measuring, optimizing, and more. Making this the most innovative update towards a streamlined advertising experience in recent Google history.
The sleek new Google Ads interface also allows for a much more comprehensive bird's eye view of your performance.
All of these new benefits are meant to assist brands and marketers just getting started in the digital marketing world.
And, for those of you who already consider yourself experts, these changes are meant to make the management and minutia easier on you. That way your time is better spent on expert new strategies to grow your clients' revenue and ROI.
Kick-Starting Optimization & Split Testing
Since its launch and official, exclusive transition, Google Ads has continually stressed that it wants to help small business with their digital marketing efforts. This comes in the way of smart campaigns, image picker, and many other new features.
What all these new features share in common is that they optimize your campaigns for you. Not in any complete sense. However, watching how Google optimizes your ads and images, and learning as you go, is a huge step up for beginners.
By helping automate optimization with machine learning and AI, Google Ads is revolutionizing PPC. Not only that, it's even revolutionizing the role of the PPC manager.
Now that they have more time to focus on strategy and optimization, expectations may be higher than ever in clients' eyes.
Google's rebrand is even optimizing and automating the way classic split-testing is performed.
The more our platforms automate themselves, the more we (PPC marketers) are transitioning from data managers to creatives strategists.
Improved Display Advertising Dexterity
Another great benefit that spreads across the entire Google Ads platform is the increased display advertising dexterity.
This isn't to say that AdWords didn't give you any display options before. However, now you have access to far more campaign types within the Display Campaigns tab in your Navigation menu.
And this goes beyond just display campaigns as well.
As mentioned above (multiple times), Google is consolidating all its advertising tools in this new rebrand. So, it makes sense that you now have access to a myriad of new campaign types within all four of the major types you are now offered:
Search
Display
Video
Shopping
And as Google Ads continues to improve and update its interface based on user feedback, I'm sure that even more features and types of these campaigns will continue to appear.
Crowd Sourced Favorite New Benefit/Feature: Adjustable Columns
The last benefit, I must admit, I really didn't think deserved to make it into this post. However, after crowdsourcing with multiple coworkers about their favorite aspects of the new Google Ads UI, I had to give in.
It turns out that one of the most popular "improvements" in Google Ads is that you can now adjust the width of your columns.

Before, there was quite a lot of side-scrolling to see your metrics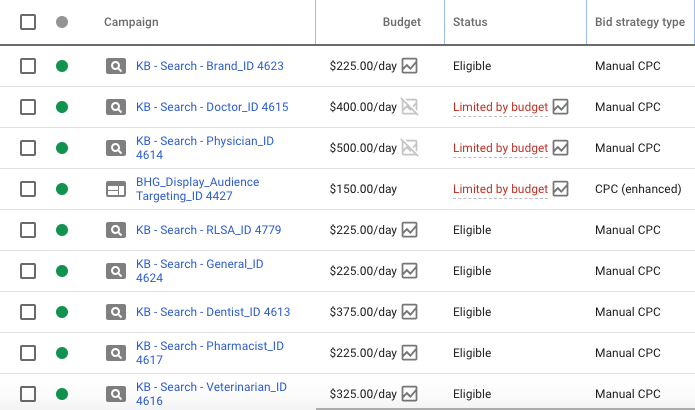 Now you can see all your metrics on a single page (or zoom in on your favorite, like above)
When you're trying to view multiple metrics to attribute and evaluate success in different ads or a comparative set, I understand how scrolling back and forth can get annoying. But adjusting all of the column sizes to fit onto one laptop screen can be annoying too. So, in the end I have to give in and "agree to disagree" here.
Nevertheless, that didn't stop my coworkers from resoundingly saying that they love the adjustable columns – so say goodbye to side-scrolling!
Are You Ready For Google Ads?
This post was meant to cover the necessities for transitioning from Google AdWords to Google Ads. The three-way rebrand is meant to consolidate all of Google's best tools, and so I think it's safe to assume that we'll be seeing more update and combinations in the near future.
And don't worry. We'll continue to update this post so you'll be up to date on future Google Ads changes as well.
But the truth is that, regardless of your reasons (be it expertise, time, or resources), sometimes you simply aren't ready for the world of Google Ads. If that's the case, you don't need to give up and forsake PPC as an unreasonable goal/channel.
And if you're really looking to grow your business and improve your digital performance, you can learn from the experts themselves.
Our KlientBoost Master PPC Academy has everything you need to know about Google Ads, Facebook Advertising, and CRO.
Or skip all that and just get in touch with us directly. 😉