You're here because you're new to SEO or you have a website that's not ranking well—so you need to learn how to do SEO better.
Doing SEO means optimizing your website for search engines.
Why bother, you ask?
Because 68% of online activity starts with a search engine and your stuff won't show to all those potential customers looking for you if you don't—which is like selling in the dark.
When someone searches for what you sell, search engines will show them a few search ads (that you pay for) and a list of organic results (that you rank for).
But you can't throw some money at PPC ads and call it a day, because 70% of marketers say that SEO is better than PPC for generating sales.
Why?
Because SEO works all the time (you don't turn it on and off like a PPC campaign) and your pages and posts rank for tons of long-tail keywords you can't afford to target with ad campaigns.
That's why optimizing for search engines is so important.
Maybe you've pushed off tackling those tasks because you don't know where to start. Or you do, but geeeez, there's a big barrel of SEO stuff ahead of you to rank on the first page of search engine results (SERP).
We get that.
Monstrous tasks are no fun—until you break them down into doable chunks and tackle them one checklist item at a time.
We've been through this a million times, tackling SEO for hundreds of clients.
We know a thing or two about efficiency, and we're happy to step you through the first crucial part: setting things up the right way.
In this 7-point checklist, we'll cover all the SEO basics.
By the end, you'll be ready to implement SEO best practices that will attract more of your best visitors and get them to know you and love you 🥰 so your bank account turns into a mountain of cash 🤑
You have two options to start:
Hire a digital marketing agency to do your SEO for you and bring in so many buyers that the expense pays for itself (and then some)
Do search engine optimization yourself (because you have time and want to learn how to do SEO like a boss marketer)
If option 1 is more your style, click the link above 👆 to get your free marketing plan and you're done.
But if you're an SEO ingénu(e) and you're in it to win it, let's get started and walk through everything step-by-step.
It's all about getting on Google's good side so you get your stuff in front of more traffic organically.
Impress your readers, and over-impress the heck out of the Google bots by
choosing the best keywords
structuring your site for a great user experience (UX) according to people and bots
creating a content schedule
producing high-quality content
picking a Content Management System (CMS)
installing SEO plugins
setting up tracking apps so Google knows to crawl your site and keep tabs on what's working
Heads up: we cover everything in this post except SEO best practices—which you should absolutely follow. But that topic is so comprehensive, it gets its own post (read that one next).
How to do SEO: your 7-point building block checklist
Checklists—HOORAY—the incremental satisfaction that comes from checking off list items one 🙂 gratifying 😄 checkmark 😁 at a time 🥳
We love checklists too.
That's why we made this one to build the foundation of your optimization trust factor with Google. Because when Google trusts you, your page gets special attention.
That's important because if your customers can't find you, they find your competition instead.
And that's bullcrap.
You're brilliant at solving your customers' problems. But if you want to get the chance to do that, Google needs to know you're brilliant too.
That brilliance starts with—and evolves around, and finishes with—keywords.
1. How to pick your keywords
Don't write what you want to write about and hope it's what your audience wants.
Instead, create content that your audience actively searches for.
Start with a list of topics that cover what you do—don't stress out, this is a general overview and it should be easy.
Here's an example:
Say you got into the van life a few years ago and you kitted out a van yourself. Everywhere you go, the van life community raves about your amazing wagon. So you decided to make some extra cash and put your handy skills into making DIY van kits.
Now you want to sell them.
Start by asking these questions:
What's your core product? Van kits
What's your unique value proposition (UVP)? You make it easy and affordable for anyone who wants to live the van life to customize their rig without paying someone else an arm and a leg to do that for them
Why should anyone pick your DIY kit? Because it's a modern design, it uses recycled materials, it comes with clear instructions for beginner carpenters, and it ships with one screwdriver—the only tool needed for assembly.
With that sorted, it's time to figure out the best keywords to get you traffic. What semantic keywords (search terms that are related in intent) should you optimize your site around (SEO) so other van lifers find out about your awesome kits?
What is the first thing that comes to mind?
Potential starting topic: van life kit
Without spending a cent, go to Google and type "van life kit." What do you see in the Google Suggest drop-down list (also called Google autocomplete)?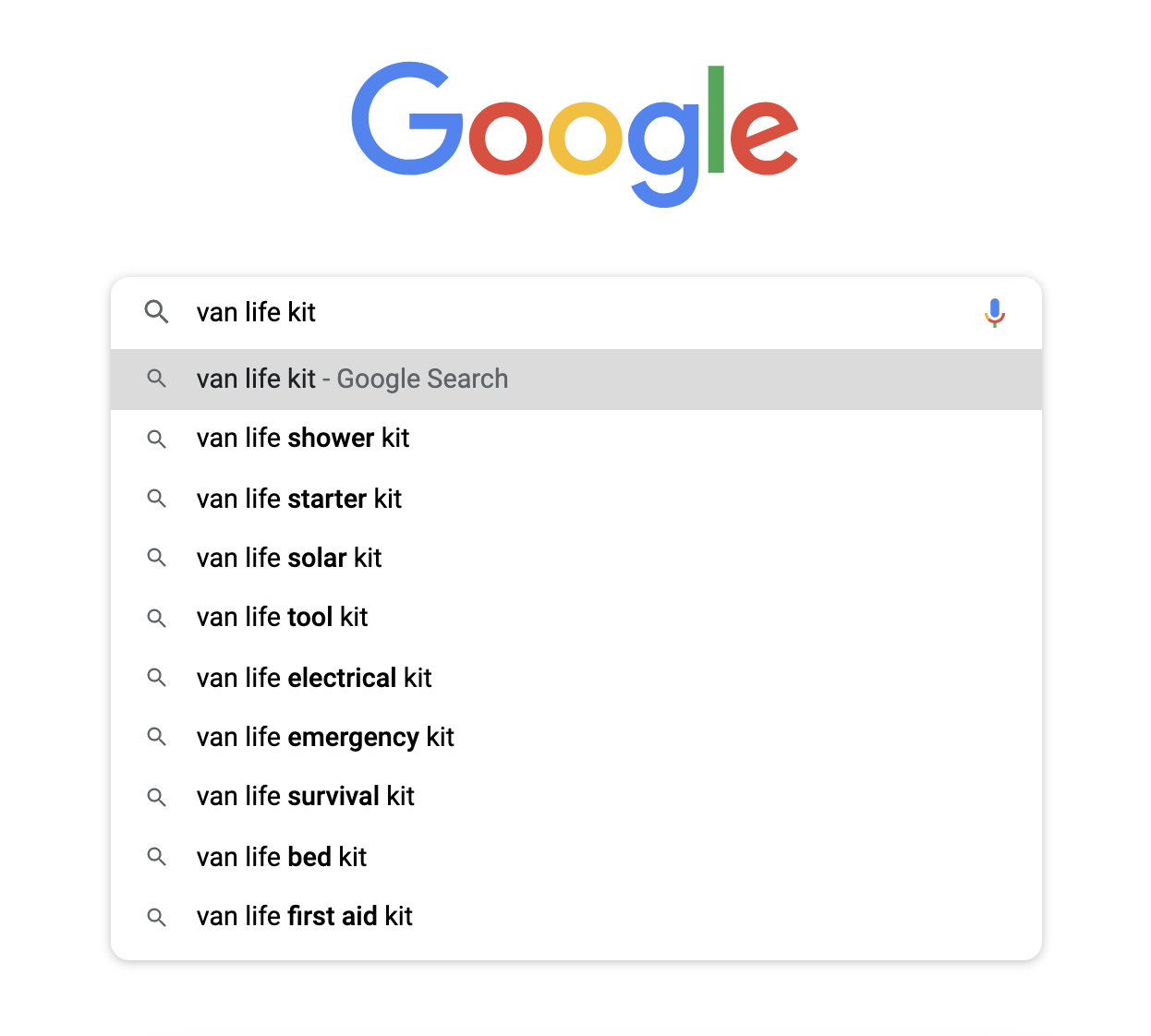 Interesting.
In about five seconds, you have a short list of keywords to plug into an SEO keyword tool like GrowthBar, Moz, Google Keyword Tool, Ahrefs, or SEMRush.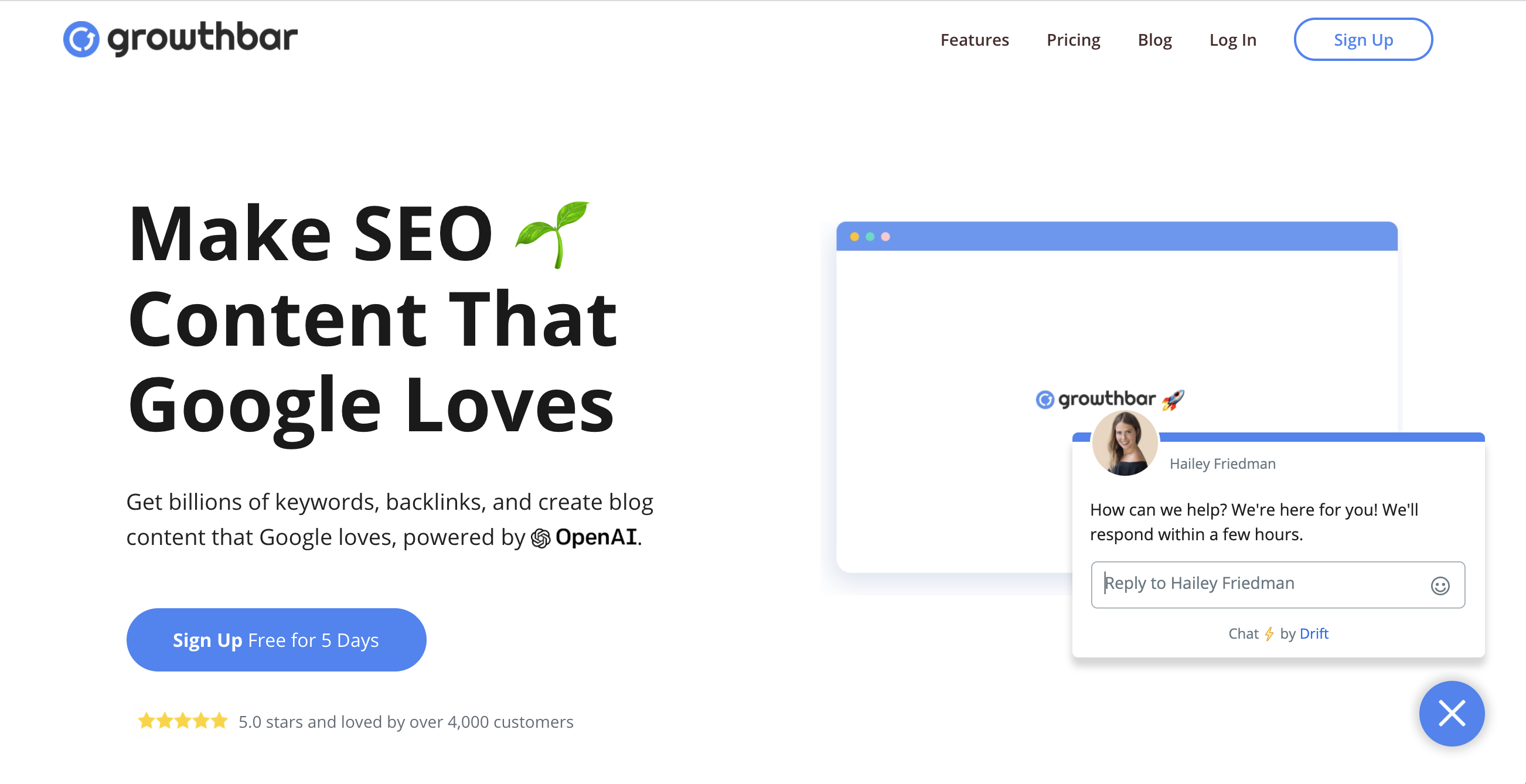 See where your best traffic opportunities exist by checking out
monthly search volume of each keyword variation
keyword difficulty score
related long-tail keywords
Using Ahrefs, it's easy to see that "van life kit" isn't your best keyword.
It's hard to rank for that phrase and it gets next to zero search volume.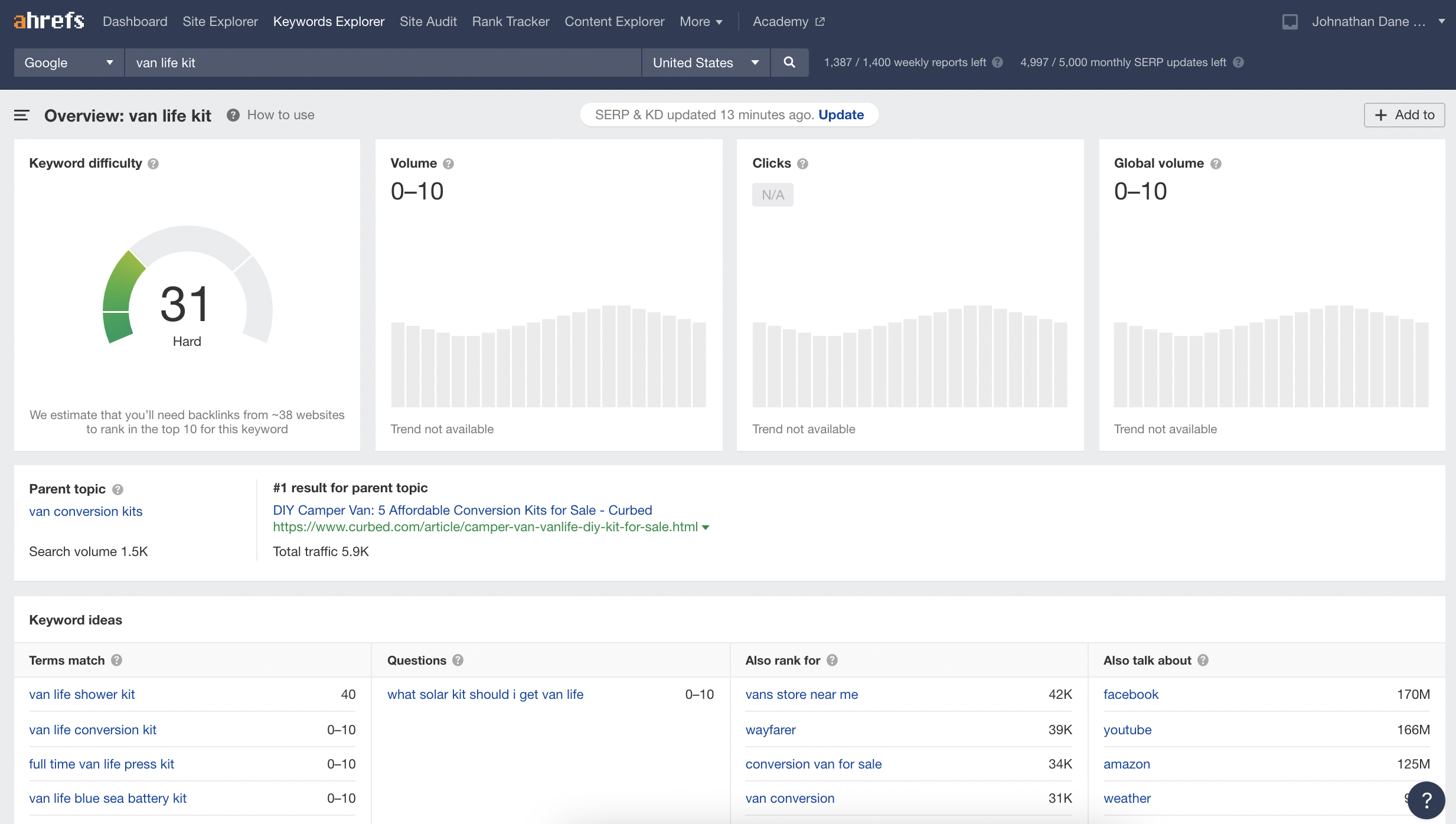 But take a look at the parent topic, "van conversion kits." That keyword looks like a winner.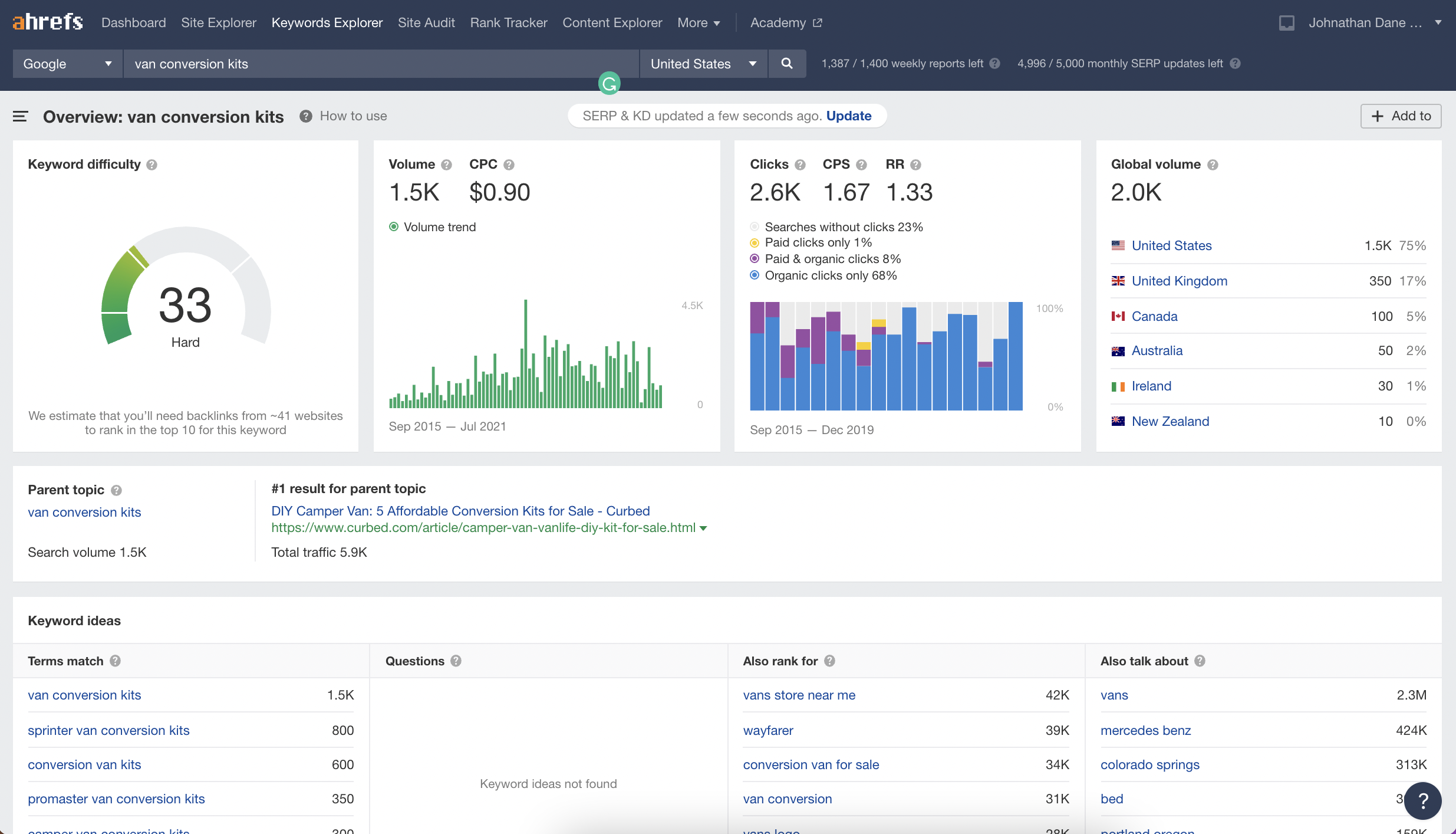 Now go broader for more ideas.
Try the short-tail keyword "van life" (an overarching topic) and see what keyword gold comes from that.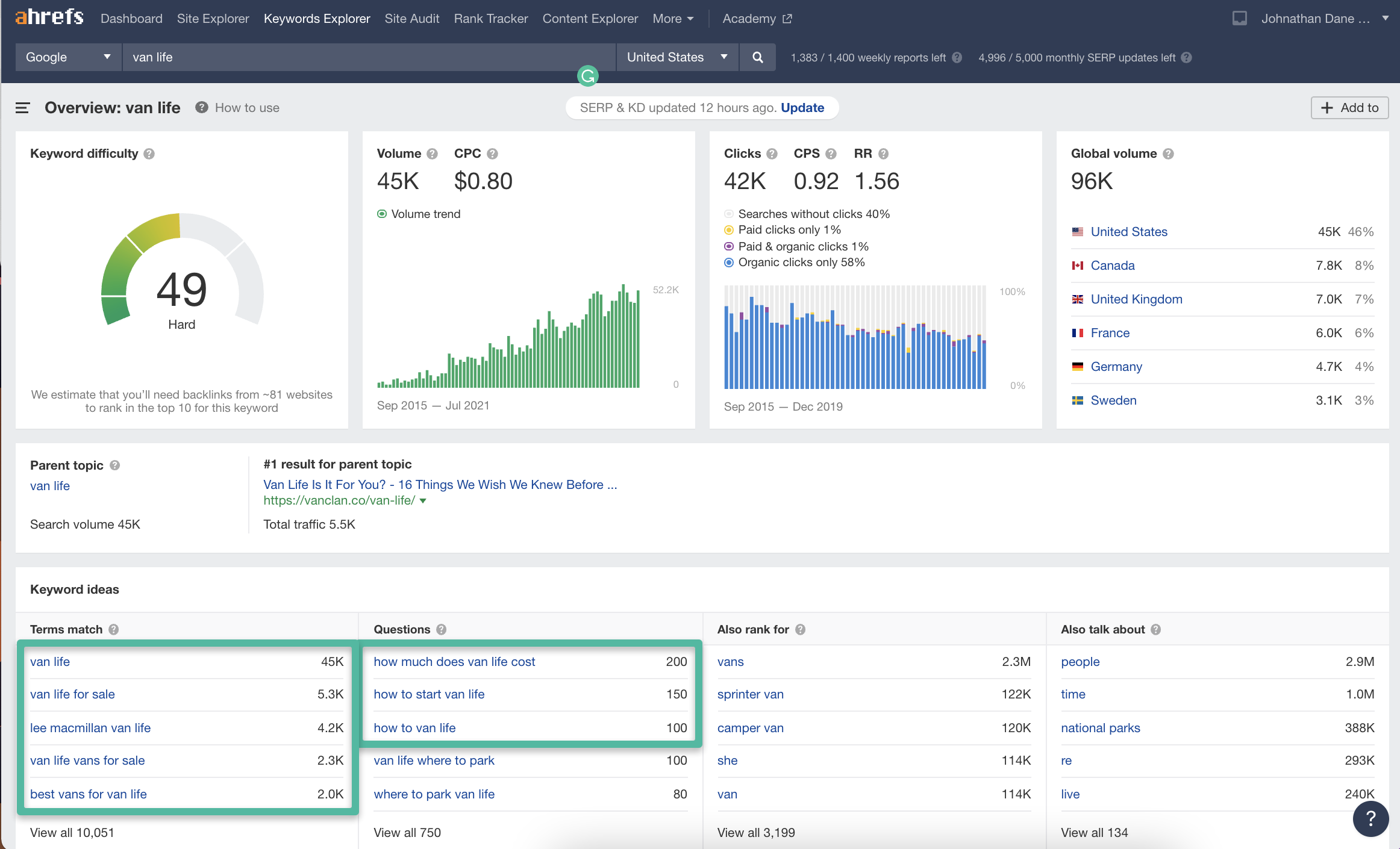 "Van life" gets 45,000 searches a month, which is why it's hard to score for it—there's lots of competition there.
That doesn't mean you can't go after it, but it does mean you'll need to do a lot of heavy backlink work (which you'll do when you get to SEO best practices).
Take the keywords that have volume under that overarching topic and put them into your keyword tool to see if there are great long-tail keywords (variations on the same theme) that dig deeper into one aspect of that topic.
Cover enough "van life" topics in the DIY niche, and soon you'll get some eyes on your website.
"How much does van life cost" and "How to start vanlife" are a good start.
2. How to structure your content
Here's where we talk about information architecture.
An SEO strategy ties every piece of content you produce to your keywords—grouped by topics.
If you write and design content around high-traffic keywords, you're on the right path. But if you don't structure your site in an intuitive way, Google flags your website as unorganized.
It's a good exercise to organize your content by topic clusters because Google loves that.
And a site that's easy to index ranks well.
The happy side effect of that is that your readers love it too. Your entire site has a logical flow that makes learning about something easy.
So here's how you do that:
The hub & spoke model
Organizing your content by topic is called the hub and spoke model and we use it here at KlientBoost.
The hub is your top-level topic, also called a pillar page or cornerstone content.
Under that, similar keywords group together by chapter (sub hubs). Each keyword you wish to target gets its own page or post (individual spokes) under a chapter.
You're currently reading an article under our SEO hub that has eight chapters that cover sub-topics like "Technical SEO," "SEO Tools" and "Advanced SEO." Within each of those chapters are a collection of spoke articles that individually target a single keyphrase.
"How To Do SEO" is a spoke article under Chapter 1 (SEO Fundamentals) of KlientBoost's SEO hub.
We structured our site this way because we want to make it easier for our followers to follow along—it creates an intuitive user experience (UX) from beginning to end.
Specific content addresses specific audience queries, shortening the distance between when a prospect lands and when they convert into a lead.
We also use this architecture because the hub & spoke model relies on internal links to connect all the spoke articles together, so your content has a sweet flow, strong interconnectivity, and a healthy rank.
The odds of appearing in SERP go up when search engine algorithms easily understand the relationship between articles, chapters, and hubs.
3. How to create a content schedule
You brainstormed topics that are relevant to what you do and you have a handful of keyword lists around those topics—you have your content map.
Now you'll build pages for each keyword and publish them regularly.
Consistency keeps things fresh, and fresh content scores higher than dated content.
How often should you produce content? Write one article each week.
Some guidelines suggest posting new content daily, but that schedule puts search engines first, not your audience. It also puts unrealistic pressure on your content writers.
Keeping one post a week in mind, you'll also have to decide what channels you'll use to let your readers know when you have new content (social media, email, etc.).
Consider using a content calendar app like Buffer to plan out and publish your optimized content to Instagram, Facebook, Twitter, Pinterest, and LinkedIn (from one dashboard).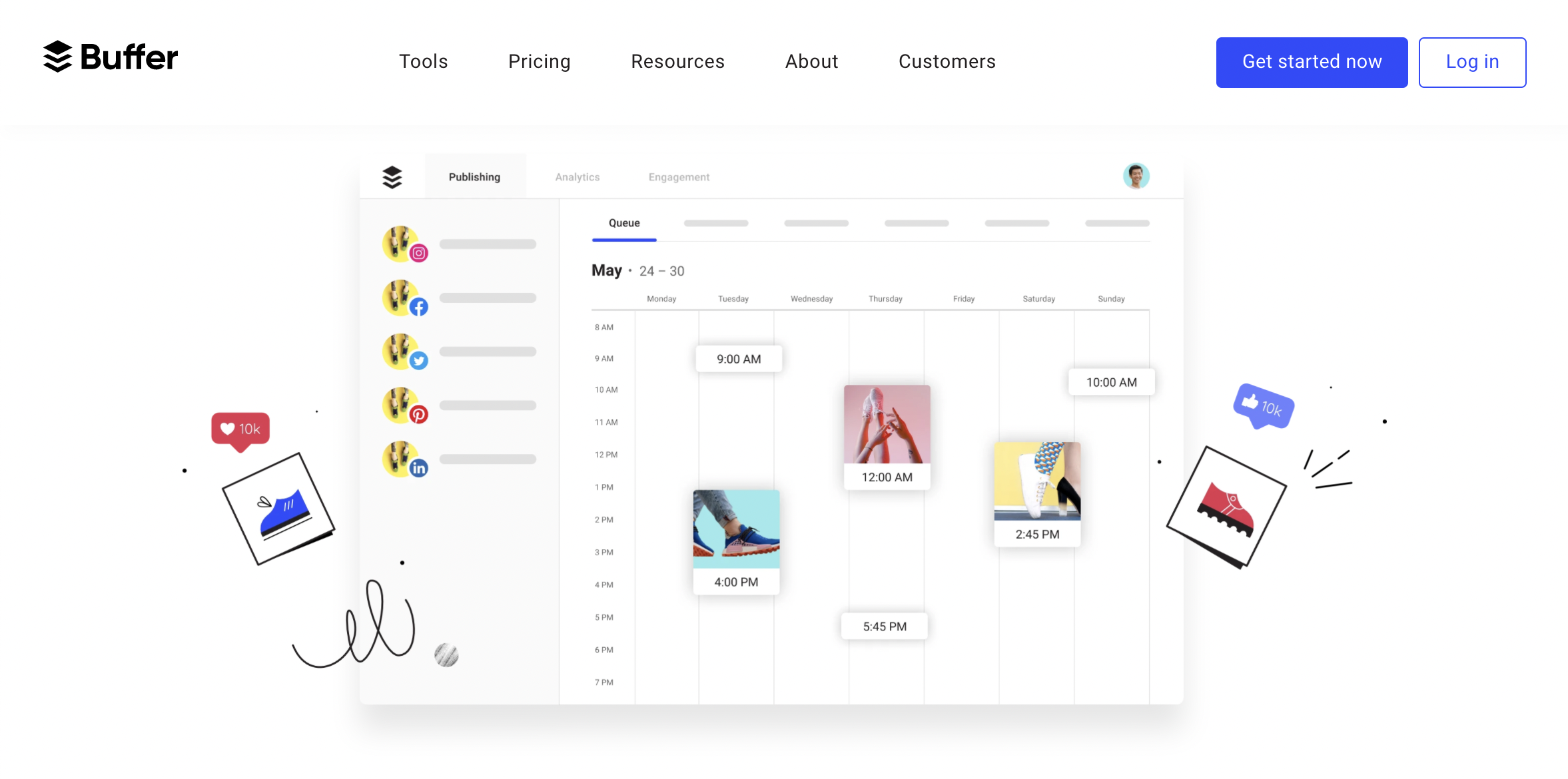 Okay, whooo. You have your calendar sorted out. That's a mechanical checkmark. But the hard part is making sure your scheduled content is worth reading.
4. How to create content worth reading
This is where you'll learn that quality is more important than quantity.
So many marketers get this wrong.
What sounds better to you?
500 articles that cover every possible keyword under the topic "van life" with overlapping information that creates a maze of regurgitated crap, or
50 high-quality articles, written with personality, that connect you with your community while answering the specific questions van lifers have—creating a place for them to laugh about their van life mishaps as you engage them by stepping them along a journey
Put another way, what good is it to bring in tons of traffic if, when they get there, they click away because your content lacks character, isn't clear, and drags them through a robotic sh*tshow of keyword-stuffed poop?
Be clear on this:
You're more concerned with building a loyal following than you are with achieving the highest bot score on the internet.
Here's one example of a page I always go back to because the content is concise, informative, and beautifully-designed. Here's another. And here's another (don't judge me).
Put thought into the end game of your keyword work and write something worth reading. Make it so your audience loves your content so much, they can't until you publish your next post.
Don't work so hard to get traffic only to send them running because your site is actually a clusterf*ck of search terms with muddy value (for humans).
Traffic coming in is important. Traffic coming back is… importanter.
So how do you make content worth reading?
By putting your heart and soul into it and by following best practices (which we will cover in-depth in our next article, SEO Best Practices).
Here's a high-level overview:
Write clearly about one thing (your target keyword) and keep the length of your article in mind (1,500 to 3,000 words)
Make your main headline (your H1) short, concise, and compelling
Provide a table of contents
Structure your site (list out your subheadlines) before you dive into writing. Creating that blueprint keeps you tightly focused on your keyword and makes writing the intro and conclusion easier
Use hierarchy tags from your main headline (H1) to your sub headlines (H2, H3, H4, H5, etc.) to your body copy (P)
Use your keyword in the main headline (H1), at least once in a subheadline (H2 or H3), and a few times in the body copy
Add your own voice that brings your brand to life
Create a connection that builds trust; relate to your people by sharing your own experience (emotional triggers)
Talk to your audience as if you're chatting with them over coffee
Answer their questions section by section
Insert descriptive images, videos, or infographics
Caption multimedia for readers and add descriptive alt text for bots
Use whitespace liberally
Most importantly, write an intro that compels the reader to read the next section.
Here are some ways to do that:
Introduce what your readers will learn
Hook them with an interesting stat or quote
Ask a question you'll answer in the body of the article
Share a personal story (first-person narrative)
Use an analogy that your reader identifies with
Put your reader in the driver's seat (role play) with a creative scenario that they'll solve by the conclusion.
When you're done, edit your article.
Use Grammarly to catch your grammatical faux pas, and the Hemingway app to point out where you've rambled on and wrote something wishy washy (too many adverbs and passive voice).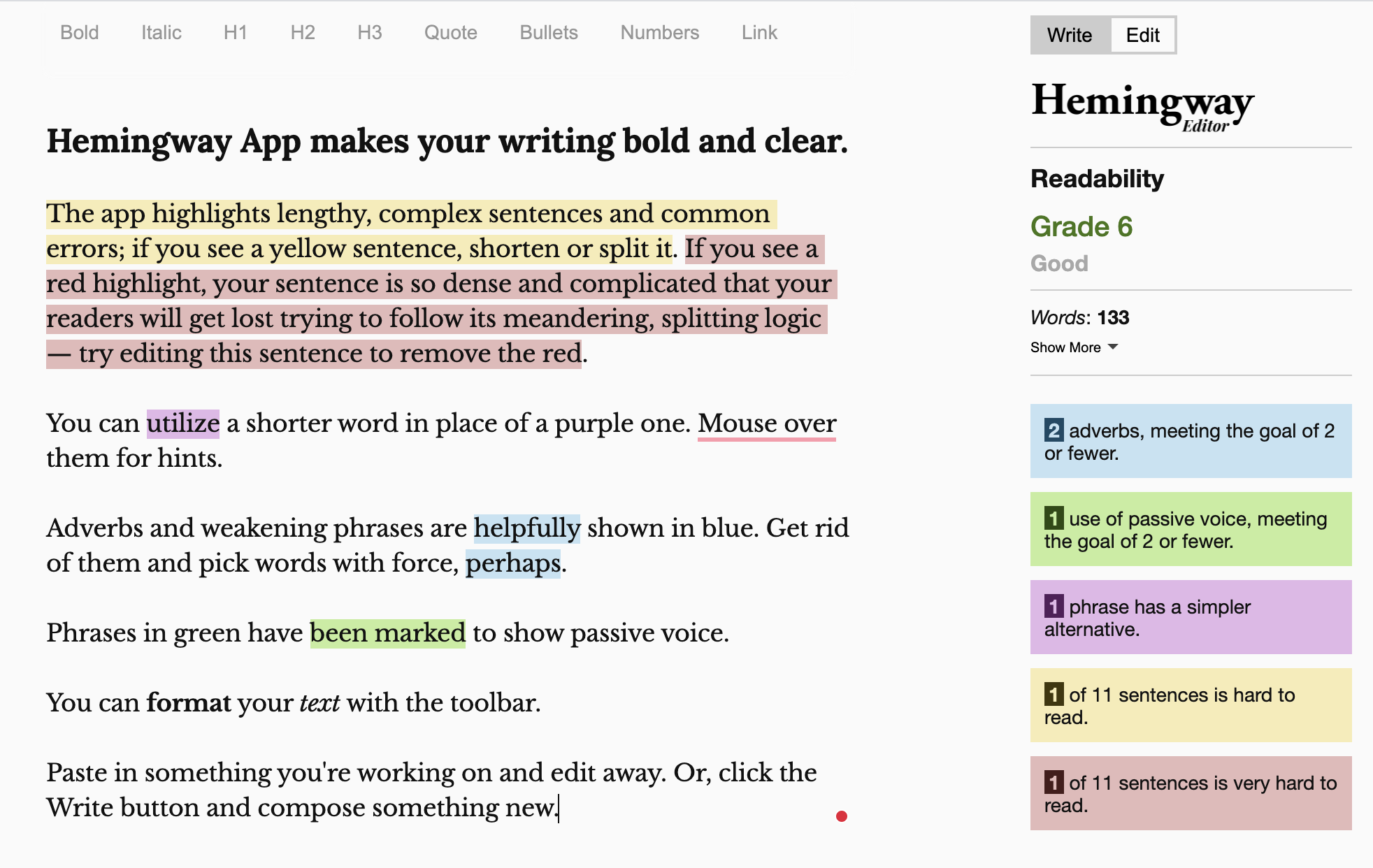 Your goal is to create concise content around a single keyphrase that keeps readers reading from top to bottom. If you do that, and if you leave your readers feeling inspired by the end to move to the next article (link to it), you created content worth reading.
5. How to choose your Content Management System (CMS)
Doing SEO right means minimizing your time and effort while maximizing the search traffic that checks out your web pages—whether that's a blogging site, a B2B website, or an ecommerce B2C site.
What CMS (website software) you choose to control your content depends on your level of experience.
There are over 500 different content management systems out there today to choose from.
Most of them are weeds. They have a confusing interface, inflexible features, and security flaws. Stay away from them unless you're a multi-million dollar corp looking for a fully-customized, fully-managed CMS.
Here are 5 content management systems worth considering:
WordPress
There are over 455 million WordPress websites on the internet today. That's 62% of all websites—it steals the lion's share. There's a simple reason for this: it's plug-and-play for the inexperienced operator but it comes with a ton of plugins that accomplish every conceivable task associated with digital marketing.
It also has a built-in editor for those with coding chops.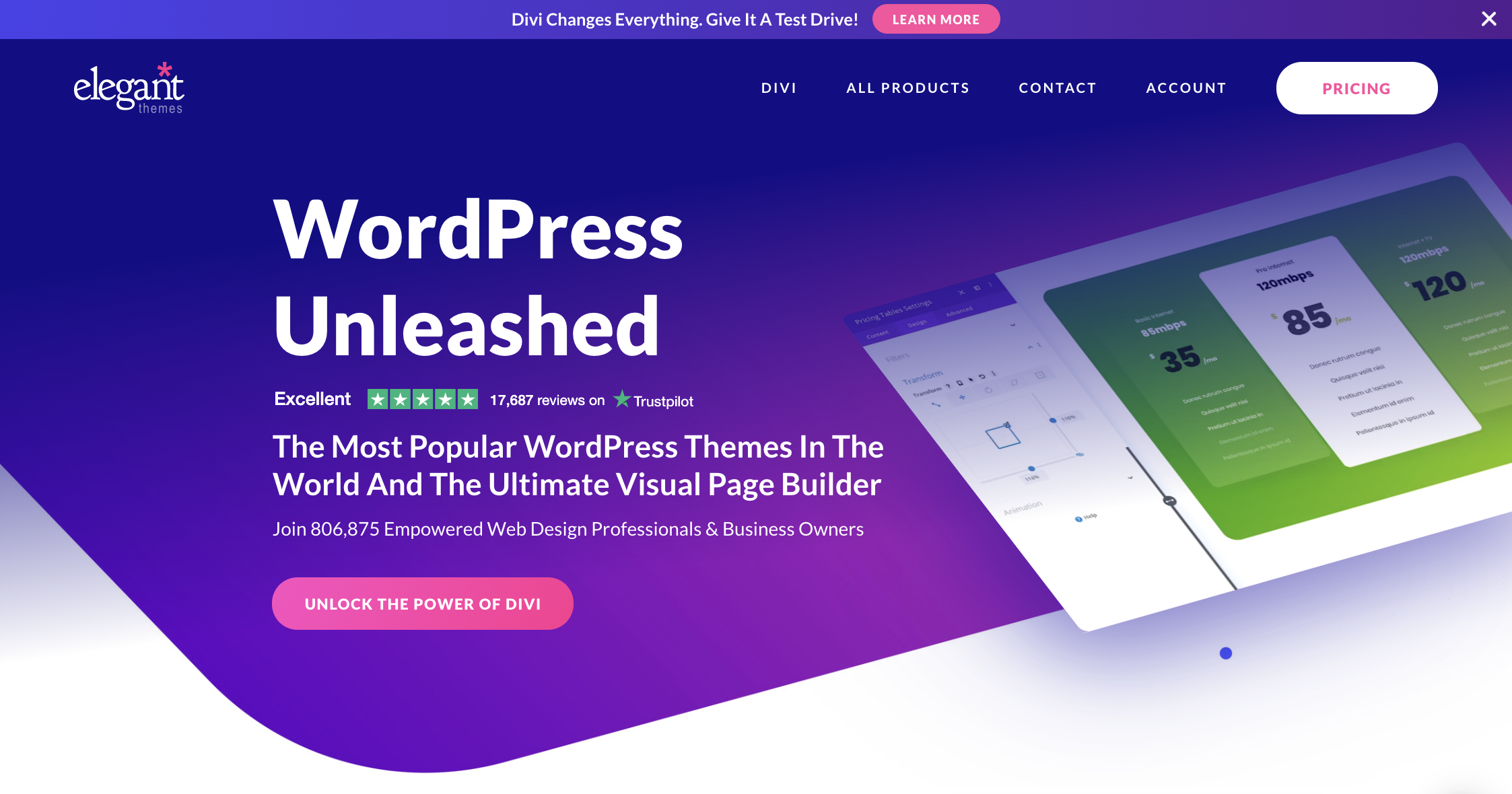 Open a WordPress account for free, buy a theme (like Divi, Elementor, or StudioPress), add your plugins, and you're rolling.
WordPress is what we use here at KlientBoost (and what we recommend). It's the swiss army knife of website builders.
HubSpot
HubSpot is a comprehensive CRM platform for marketing, sales, and customer service. It has several hubs, of which CMS is one.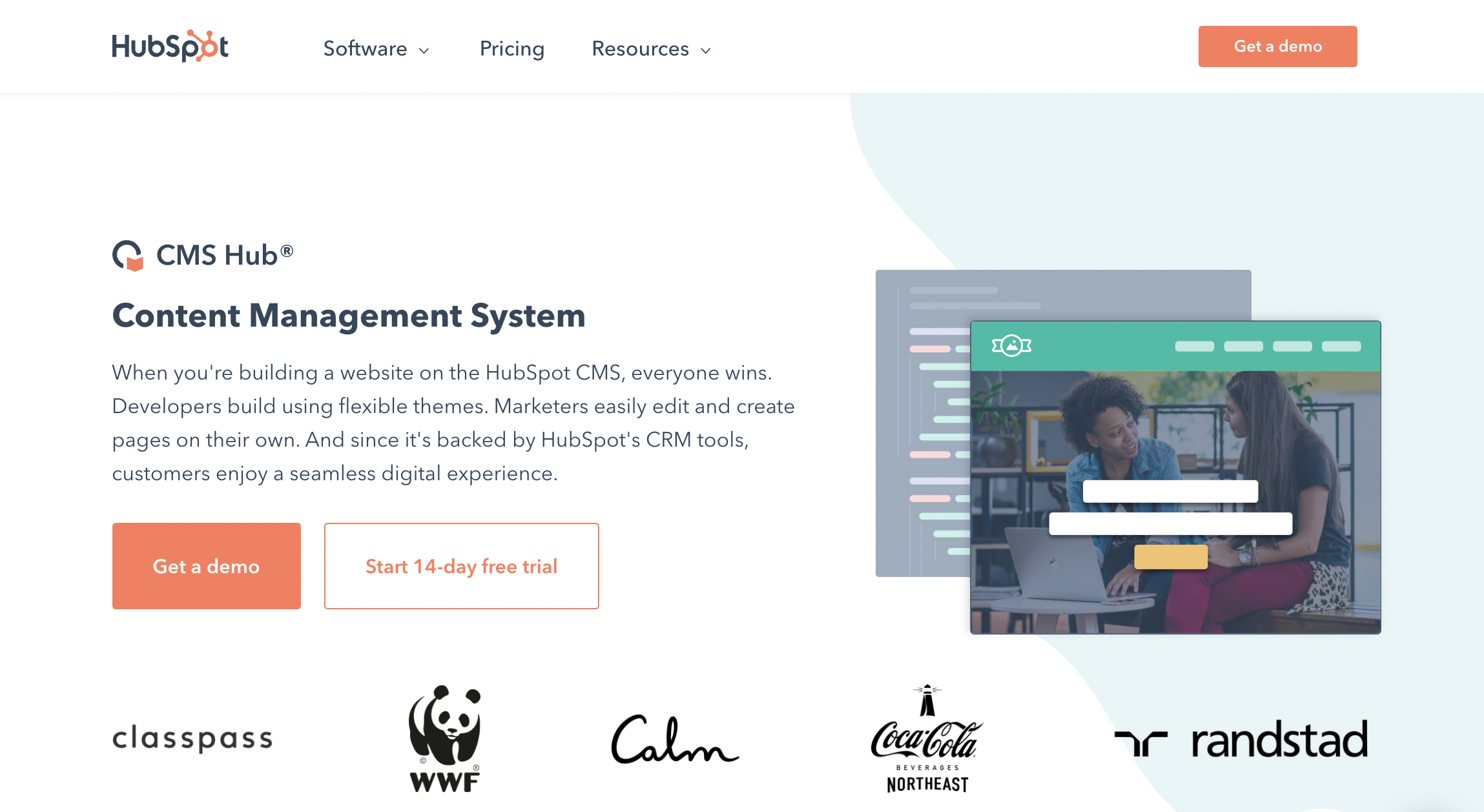 The HubSpot CMS comes with themes, a drag-and-drop editor, a built-in SEO checker, and automatic device resizing (mobile responsiveness). Need help? HubSpot comes with 24/7 built-in phone support.
There are different membership tiers that come with different price tags. If you're looking for a comprehensive company tool (or already use HubSpot for certain aspects of your business), you can't shake a stick at this CMS option.
Wix
Wix is a robust all-in-one digital marketing CMS just like HubSpot, but Wix is one of the most affordable on the market. It comes with tons of themes that are highly customizable.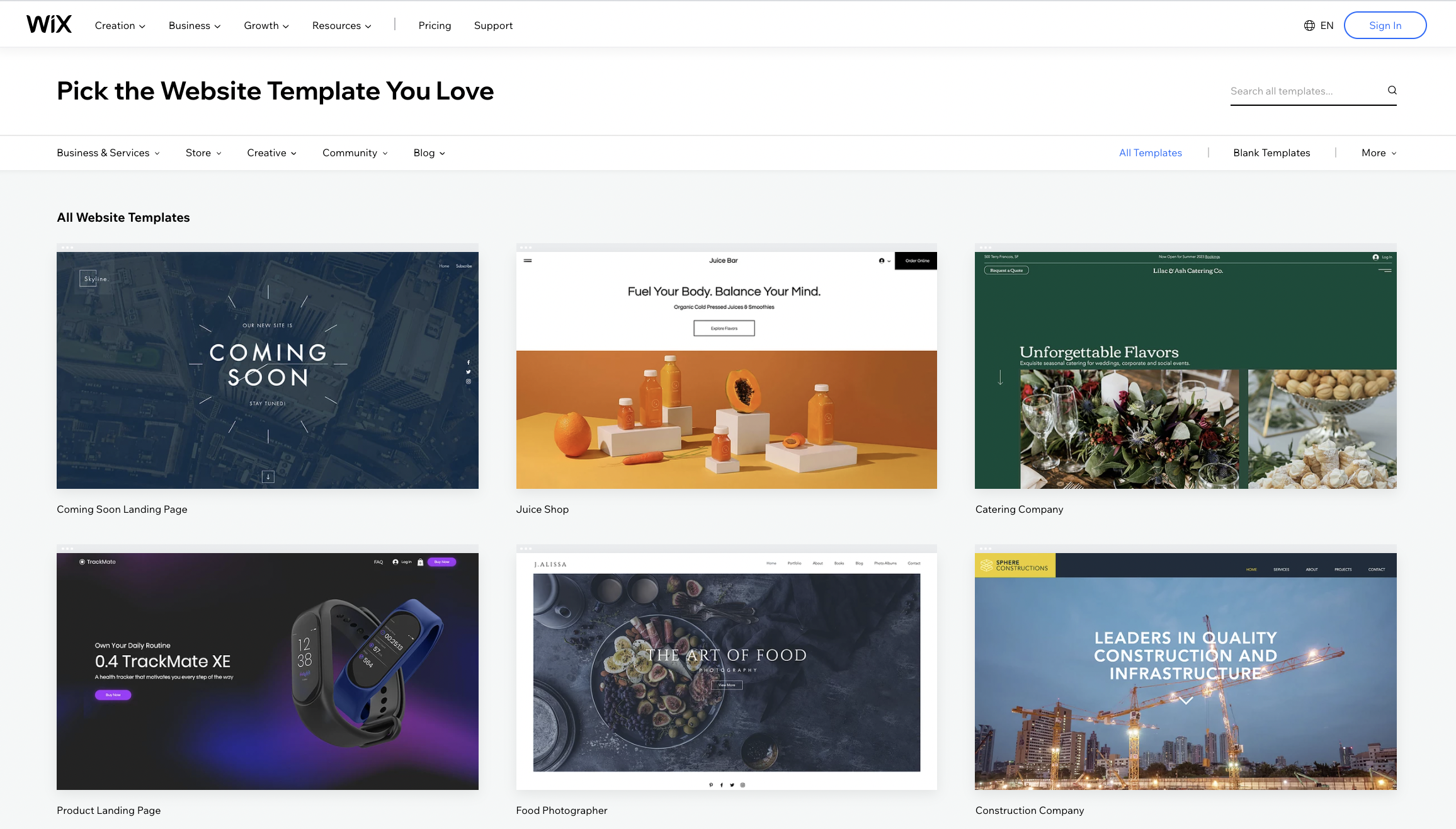 It also comes with its own plugins that work seamlessly with one another. If you want to be hands-on but you don't have coding experience, Wix is for you. It comes with 4 plans starting at $5 a month.
SquareSpace
SquareSpace wins in the template category, with hundreds of beautiful designs.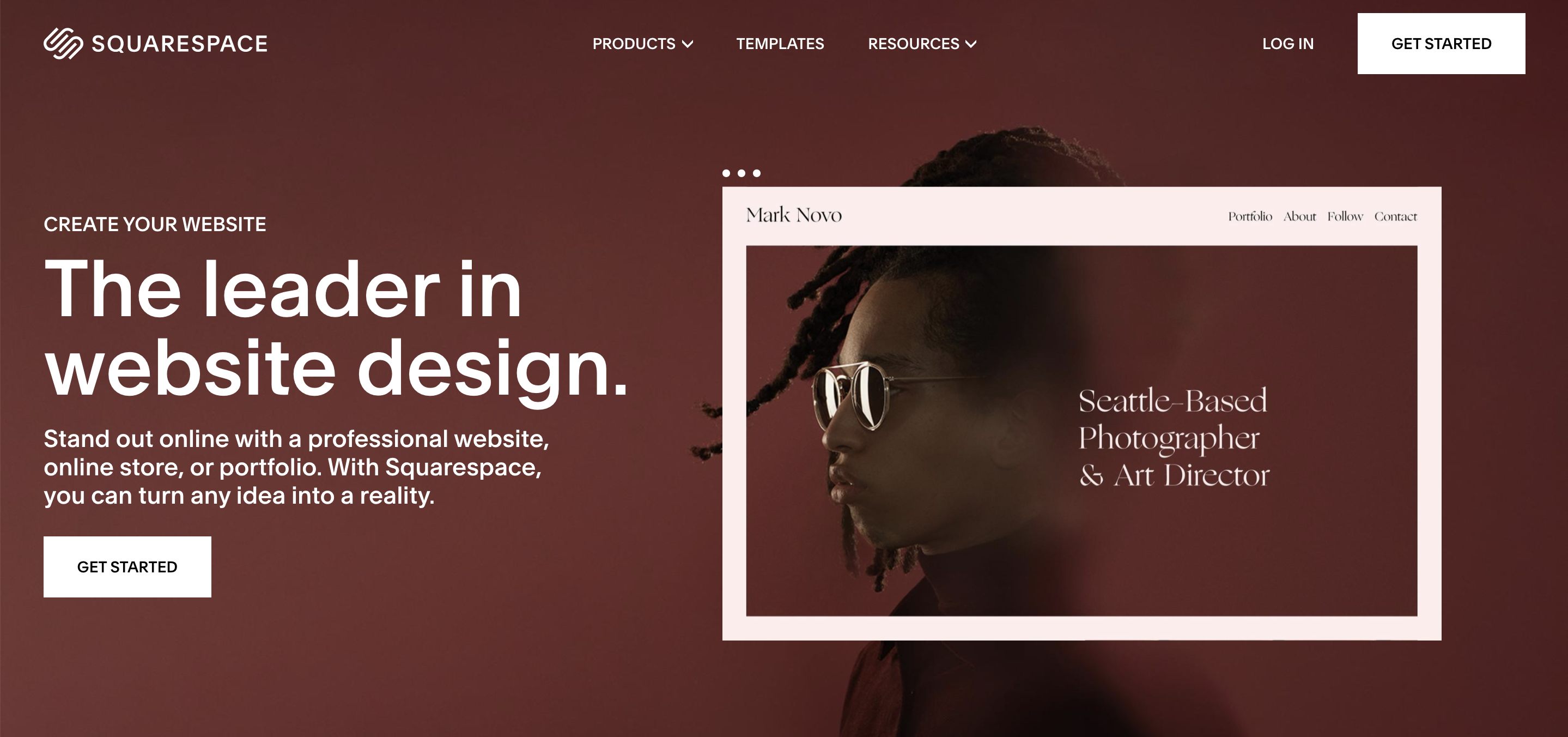 There's a certain cult snobbiness attached to those daaaang sweet designs, but the inflexibility that comes with those pretty templates knocks its legs out quite a bit.
The dashboard is clean but the cascading folder structure is confusing. If you have hundreds of pages and posts, locating one of them isn't intuitive. And just about any change beyond minor text edits and image swaps requires code know-how that most marketers don't have.
For this reason, user experience is poor.
If you want a gorgeous website that stays exactly as it is, or if you have an in-house coder, SquareSpace is an option. But it's pricey (see snobby comment 👆).
Shopify
No surprise, Shopify is the second most popular CMS next to WordPress with about 6% of the market share. That's because Shopify is the king of the hosted online store.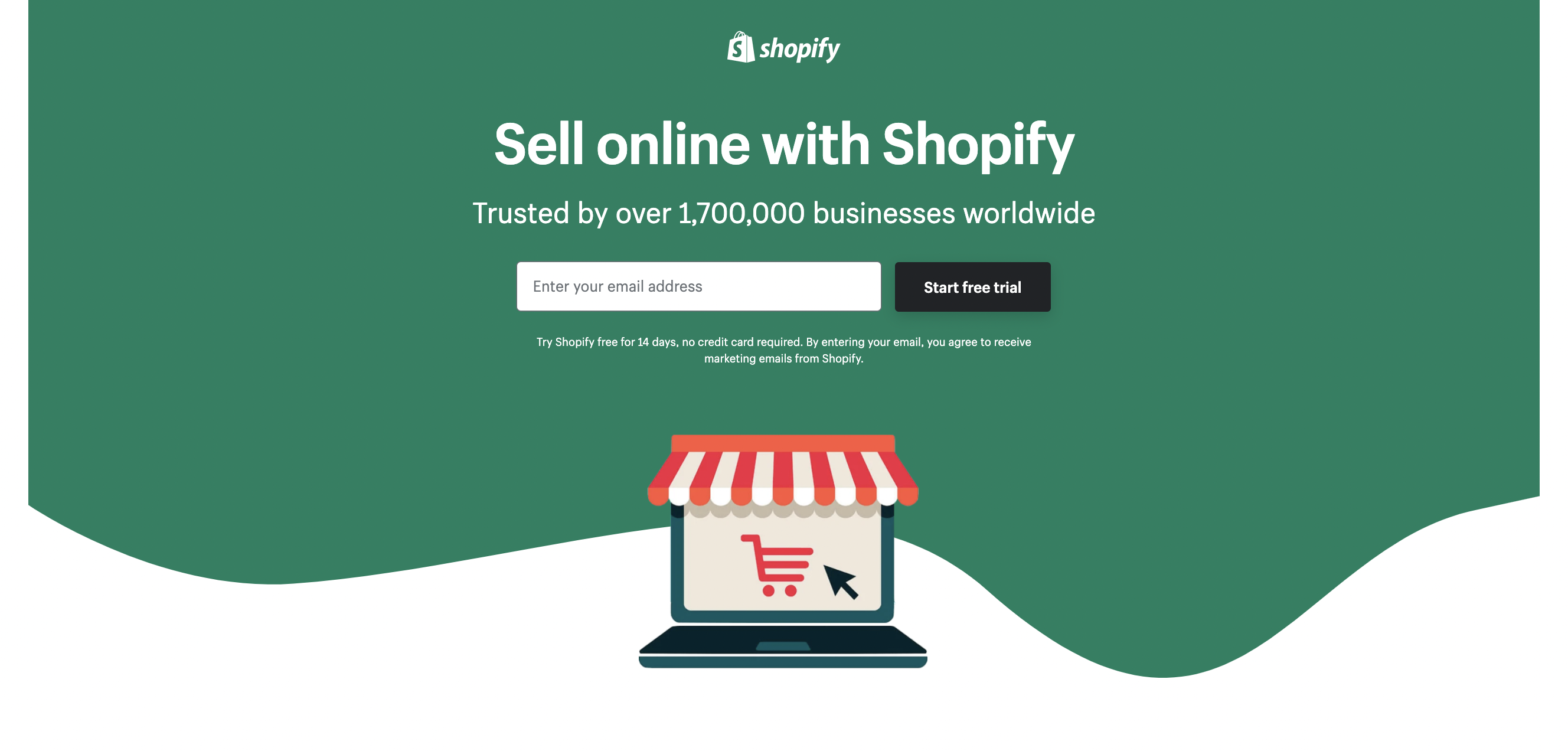 Shopify excels in the ecommerce space and in security (where WordPress requires a shopping cart plugin and frequent security updates).
Offered as a standalone CMS or as a shopping integration on other website platforms, Shopify is your #1 pick if you're looking for an affordable, scalable, fast website that makes selling your stuff online easy (and beautiful).
That's that.
The next step is to use an SEO tool with your CMS.
6. How to install an SEO plugin
If you chose any of the hosted builders above except WordPress, SEO comes built in.
This is both good and bad.
It's good because SEO is easy. It's bad because the SEO functionality might not be as comprehensive as you would like it to be.
Sure, they will all have checklist SEO items like title, meta description, featured image, URL slug, and image alt text. But they won't have advanced features like those that come with the WordPress Yoast plugin.
Yoast for WordPress
If you have a WordPress website (CMS), you have a universe of SEO plugins at your plugin pleasure. But the top of the line SEO plugin is, hands down, Yoast SEO.
Yoast is free, but the premium version is $89 per year and it's worth every penny.
Here's why:
Readability score
Title/meta description/slug score
Snippet preview
Related keyword suggestions
Internal linking suggestions so Google understands relationship
Automatically redirect pages
Automatically add in structured data
Free SEO training courses
The list goes on.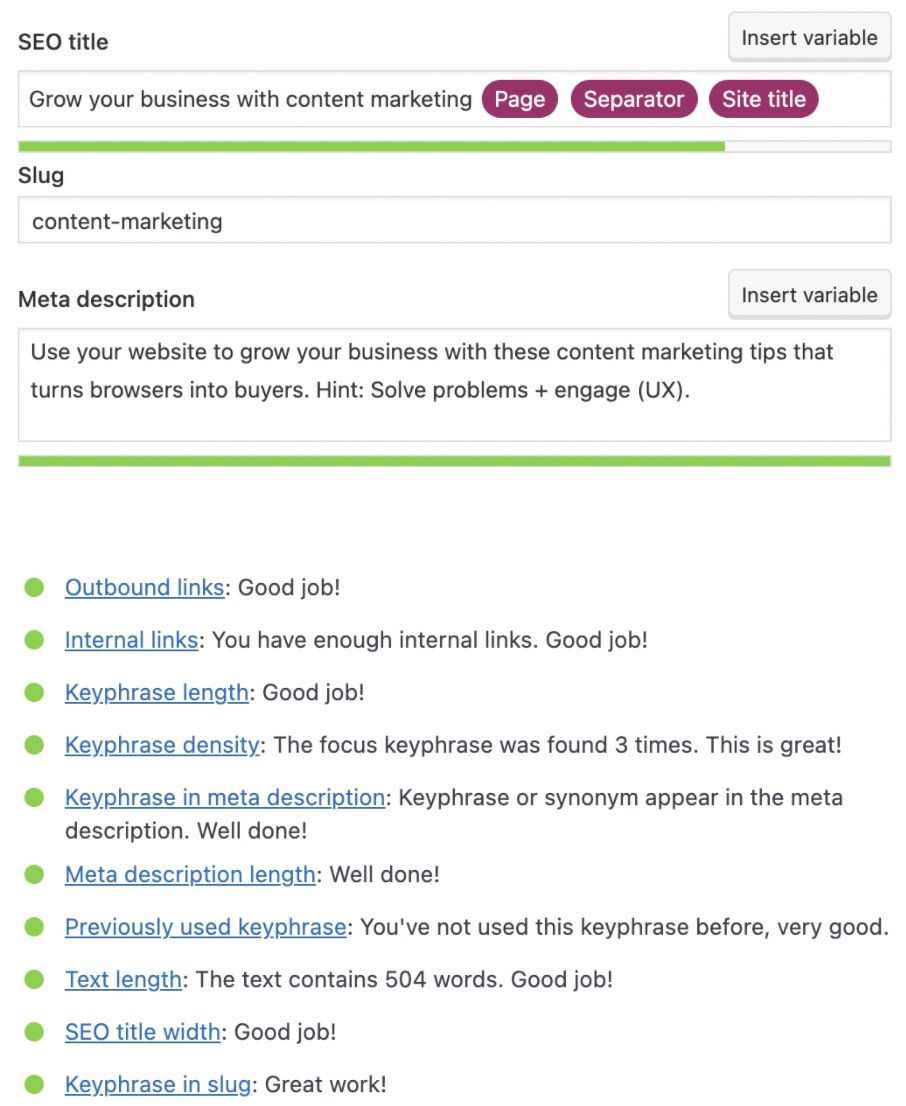 If you want a tool that pats you on the back as you optimize your website, install Yoast.
That covers the practical nuts and bolts of how to do SEO, but you'll want to be able to see how well you did SEO six months from now.
7. How to track your SEO success
Doing SEO is one thing.
Tracking how your SEO is doing is another.
You want your SEO performance graphs heading for the sky over time so, before you do anything else, install a tracking system that displays results on a dashboard.
We'll focus on Google, but you can mirror these steps for Bing (if that's your thing).
Monitoring your search traffic and your SEO performance is the smart way to do SEO.
Don't be afraid to see where sh*t hits the fan.
With metrics, you can stop that sh*t from getting anywhere near your fan—which is better than cleaning the fan after the fact. 💩
You're going to set up four accounts.
Think of these four things as a beginner's SEO guide to staying out of sh*t:
Google Analytics
A tracking code
Google Search Console
The right SEO tool
Set up a Google Analytics (GA) account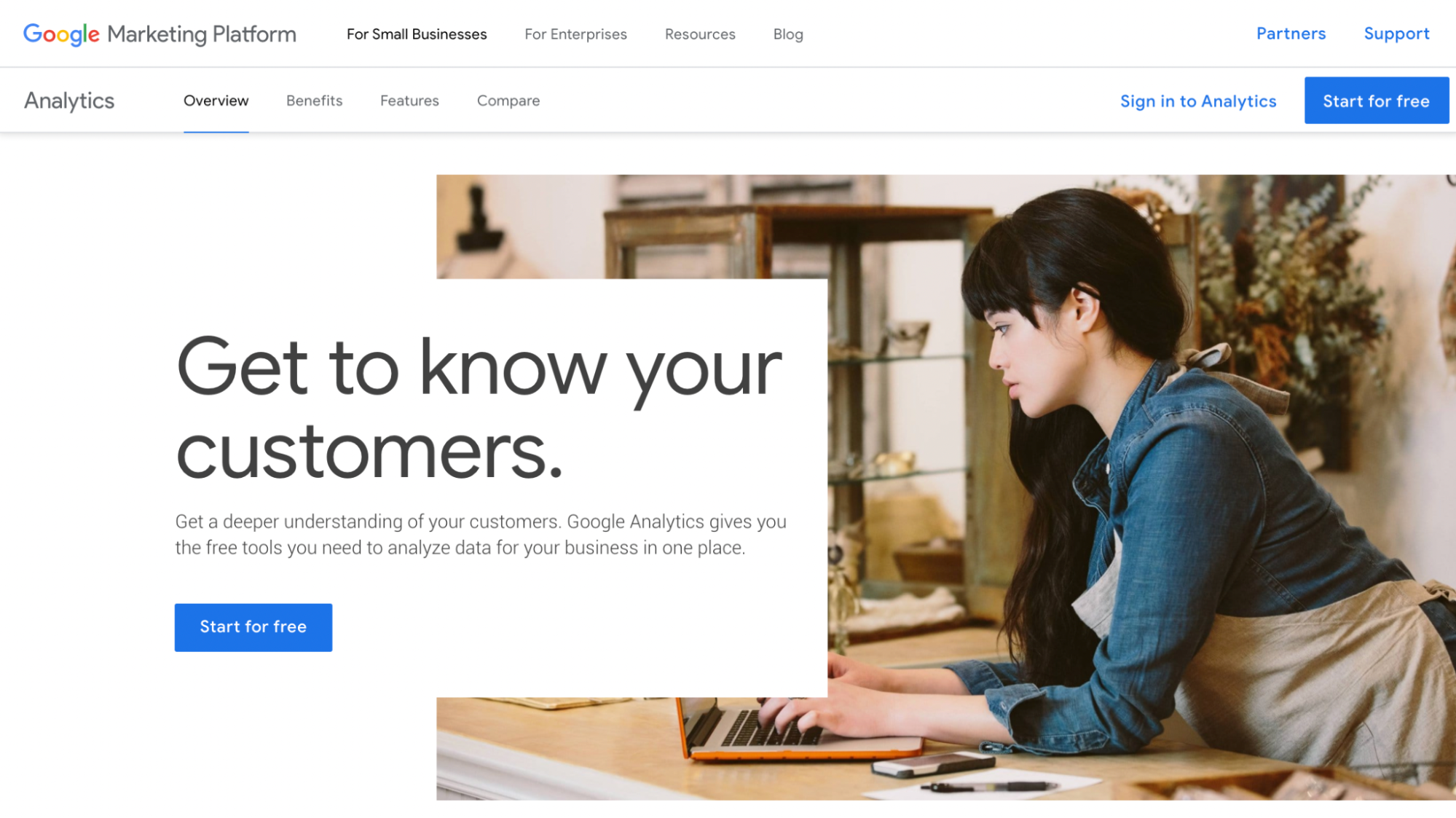 Google Analytics displays your SEO performance visually. Yeehaw.
Use it to measure everything else you do on this checklist and gain insight to drive better results.
Know where you started, see where you are, and plan where you're going. Create your GA account.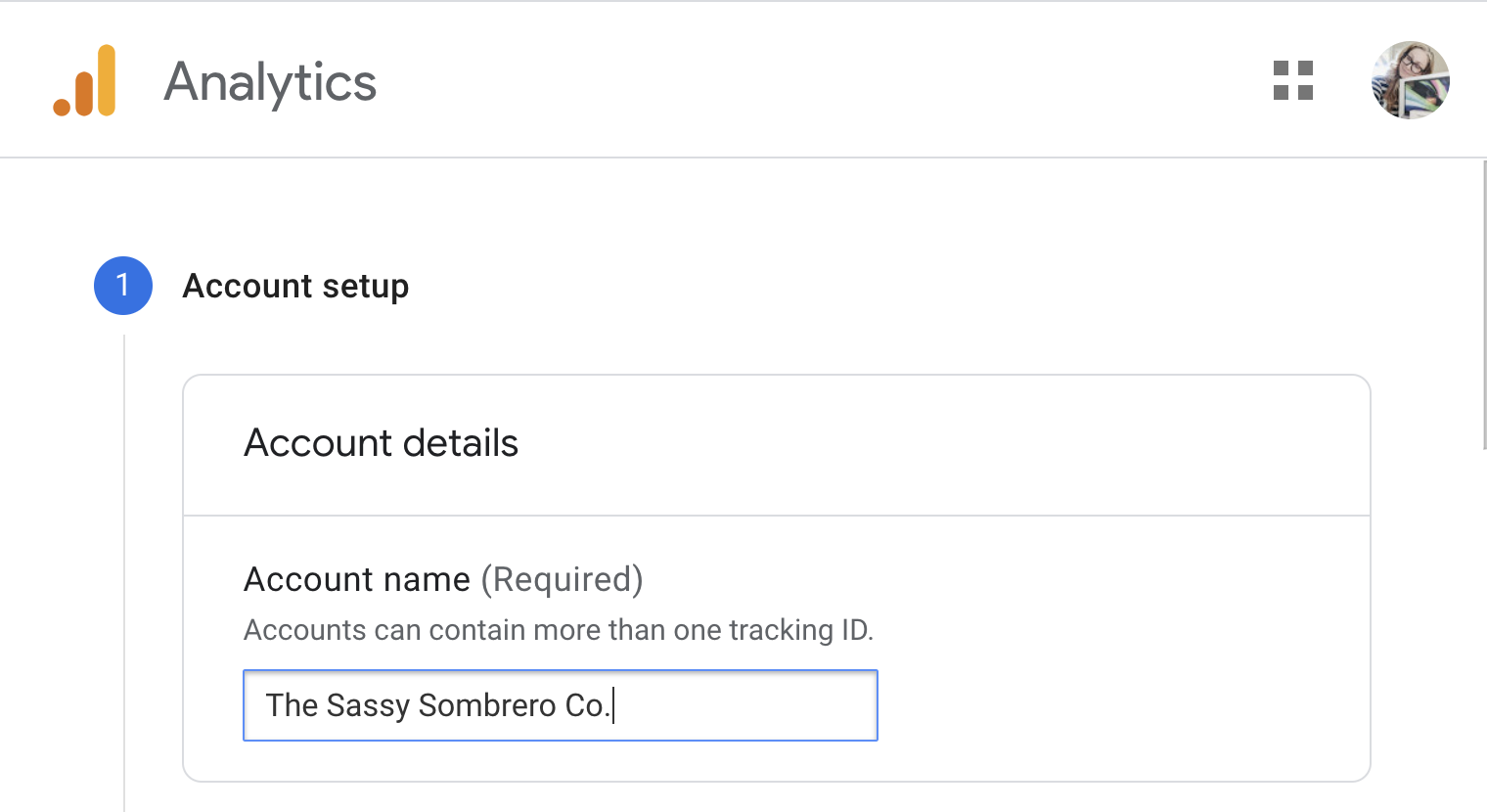 Generate a UA code (and GA4 code)
Google Analytics isn't a crystal ball. It's a visual dashboard that reads what's happening on your site (events) and displays that information visually, so it's easy to interpret what's going on.
How does GA read how people interact with your landing page?
With a tiny chunk of code that creates a communication conduit.
The Universal Analytics code and [GA4] Enhanced measurement code is that digital walkie-talkie.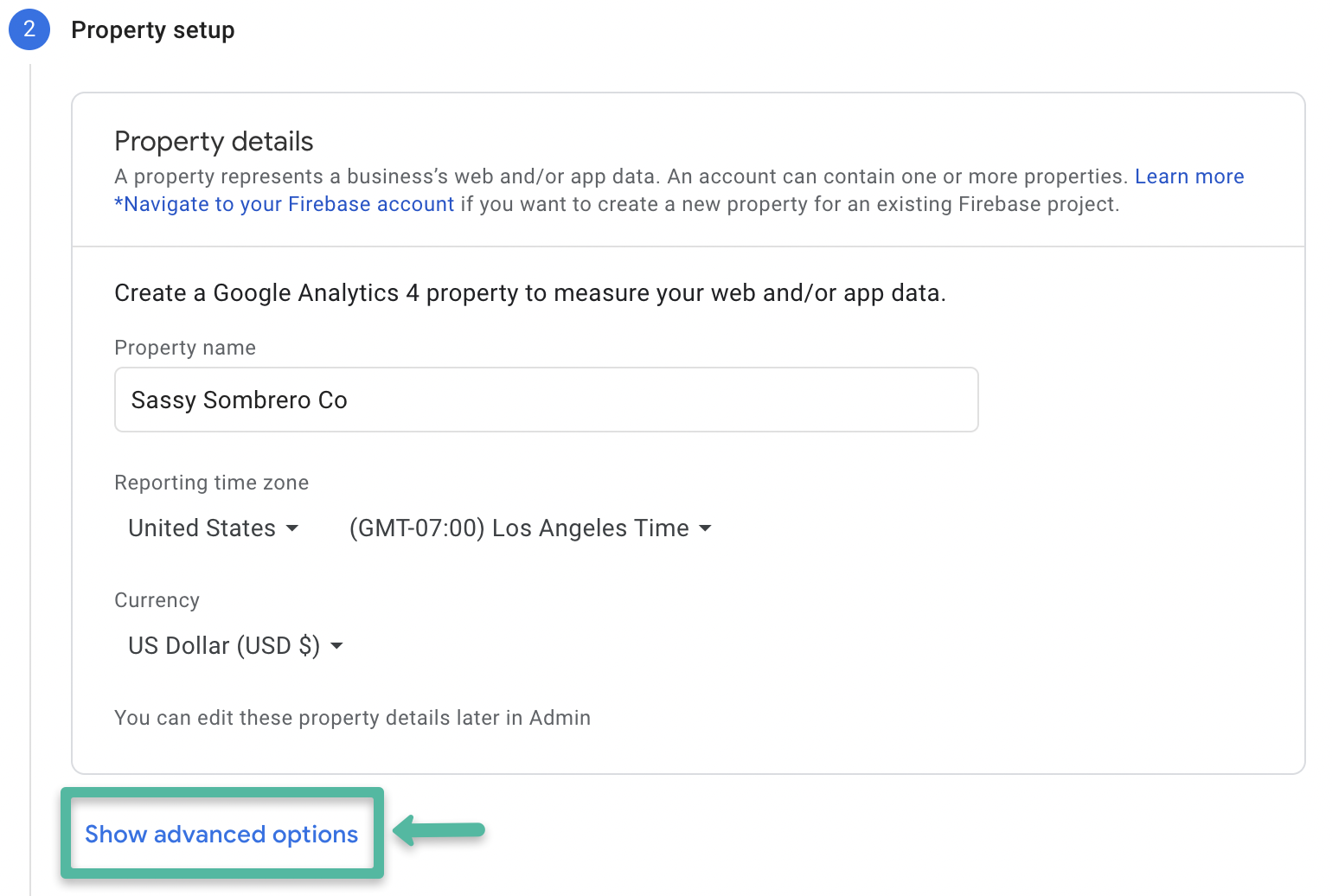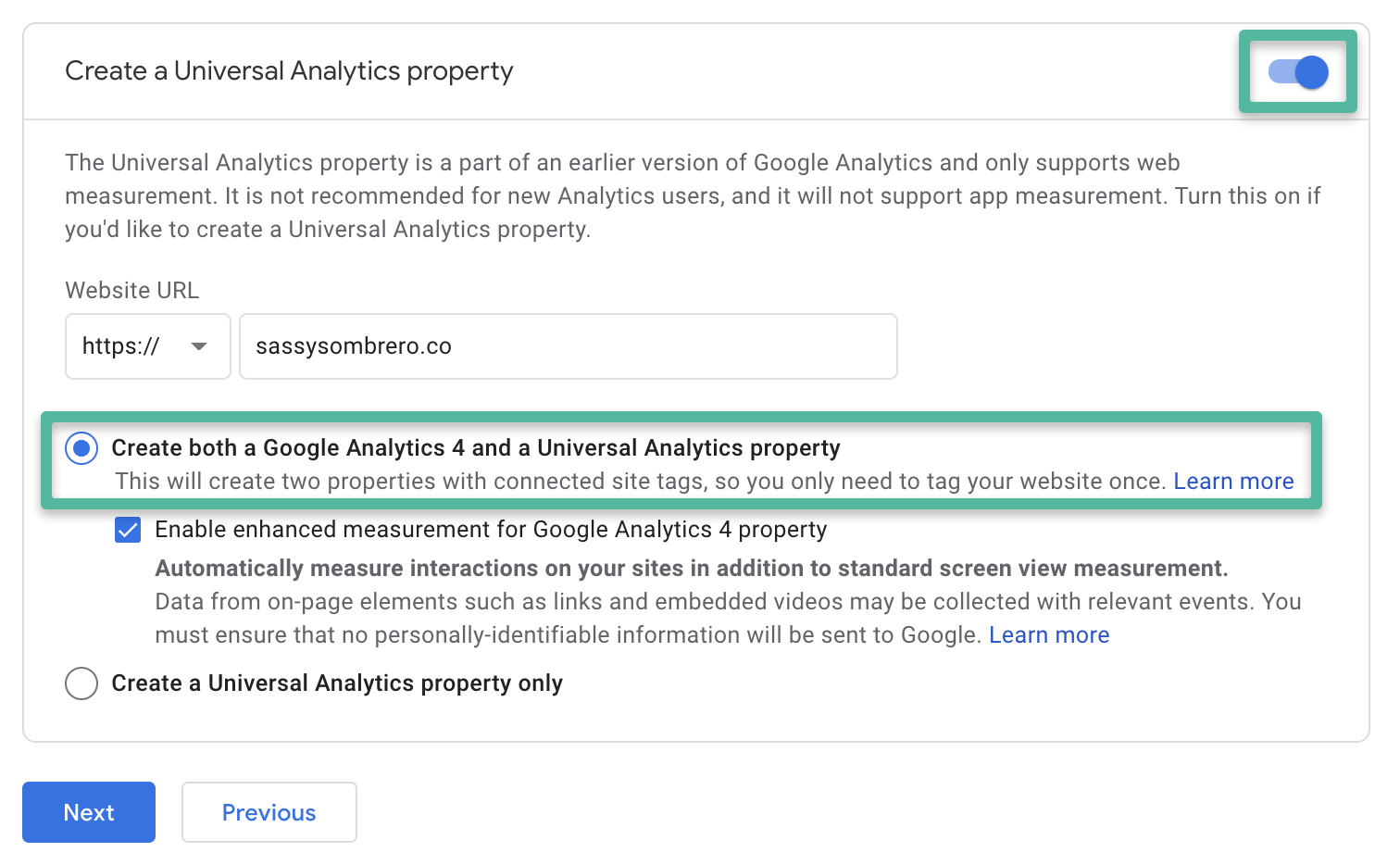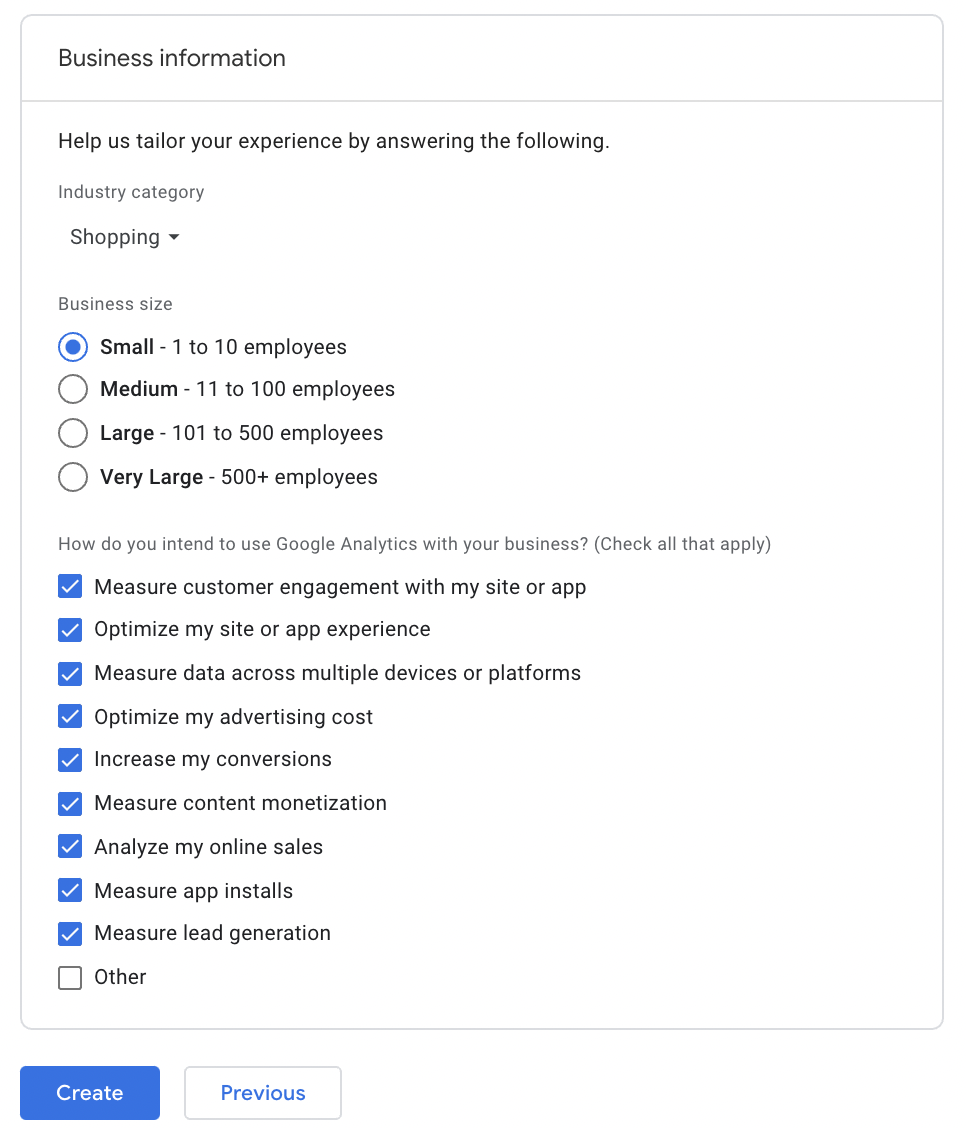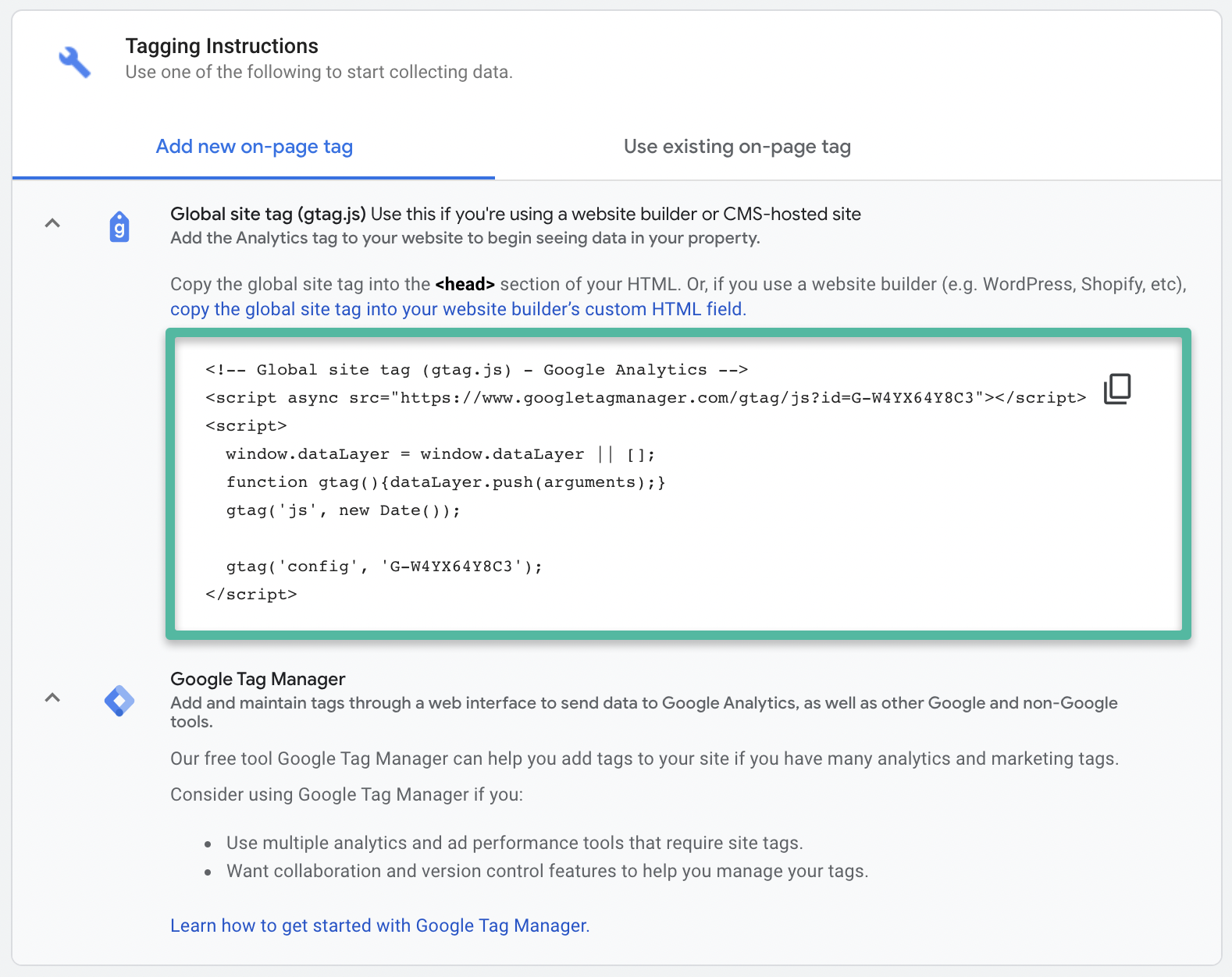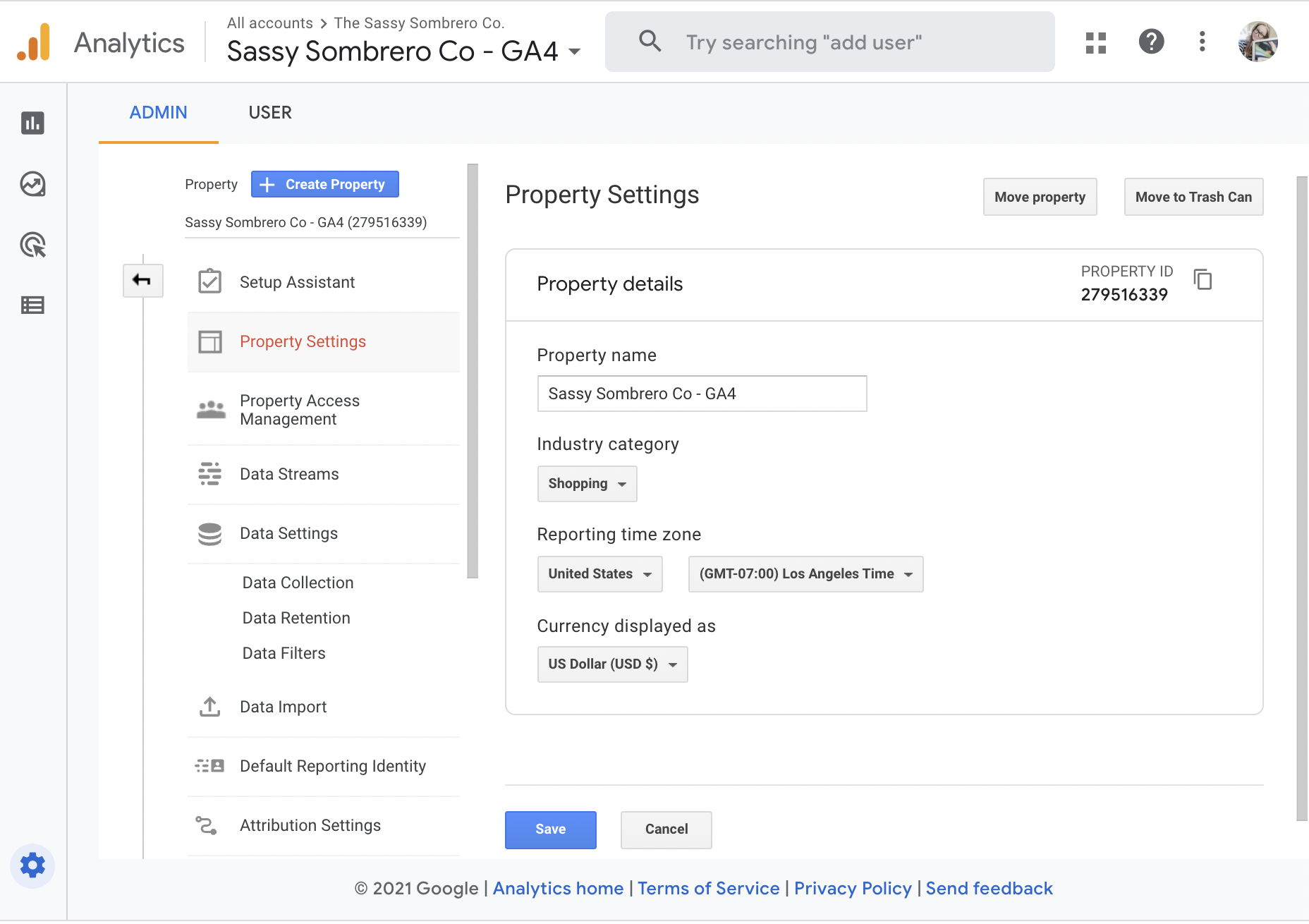 Google Search Console: submit your XML sitemap
You need both Google Analytics and Google Search Console to track how your SEO is doing.
Google Analytics measures what happens after search when a user clicks through and lands on your site. These readings are things like bounce rate, scroll depth, dwell time, and user experience.
Google Search Console (formerly Webmaster Tools), on the other hand, measures what happens at the search stage before searchers get to your site. It takes readings of things like metadata, impressions, clicks, and SERP position.
You want the whole story, so open both these accounts.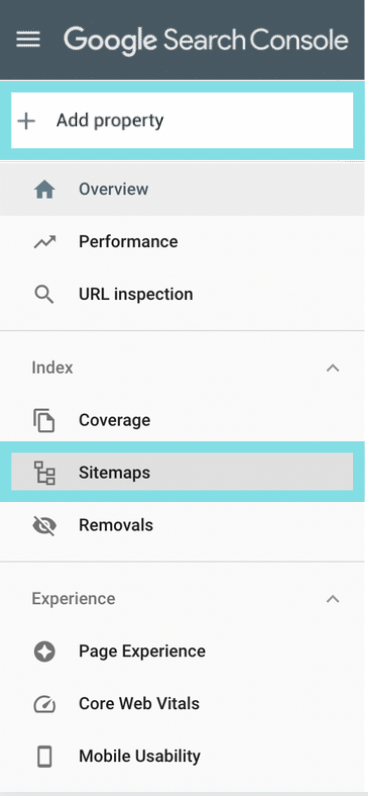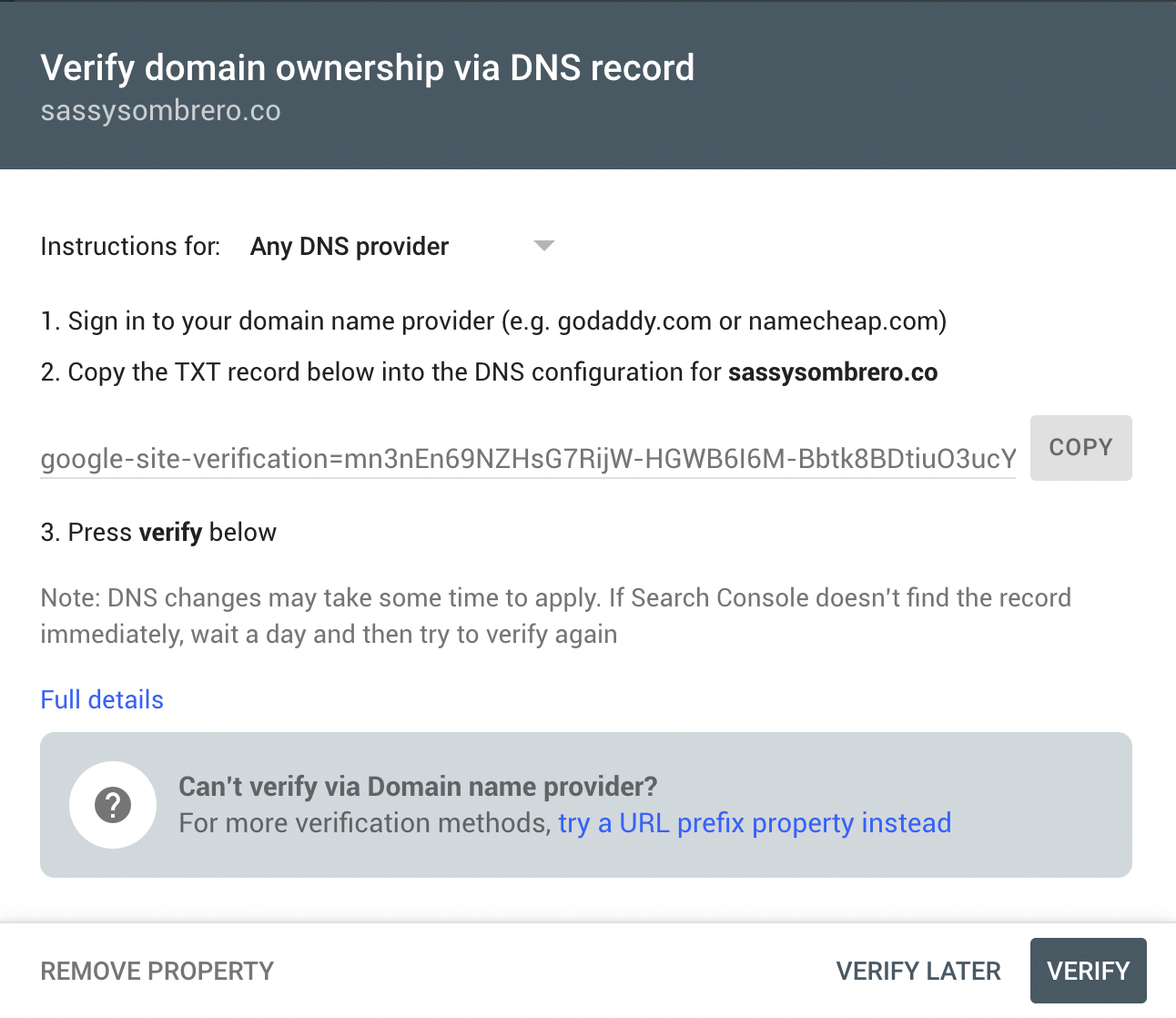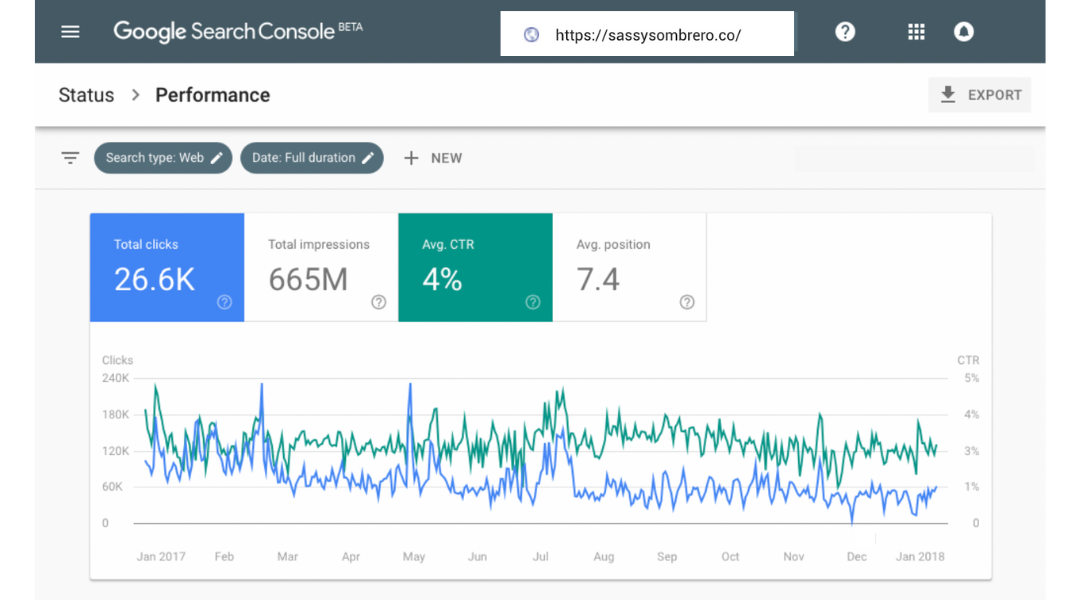 The last account you should create to do SEO effectively is a comprehensive SEO tool that shows where to focus your attention and fine-tune your strategy based on a bunch of variables.
Use an SEO tool
Pick your favorite SEO tool to turbocharge your SEO efforts.
All-in-one SEO tools track algorithm changes, your search engine ranking, your keywords, and your competitors.
You can do a lot with a cobbled-together set of free SEO tools (long-tail keyword research tools, snippet tools, content tools, internal linking tools, WordPress plugins, etc.), but opt for a comprehensive paid tool, like Moz, Google Keyword Planner, Semrush, or Ahrefs, to put everything you need in one spot.
Ahrefs also comes with a Chrome SEO toolbar extension plugin. Install it.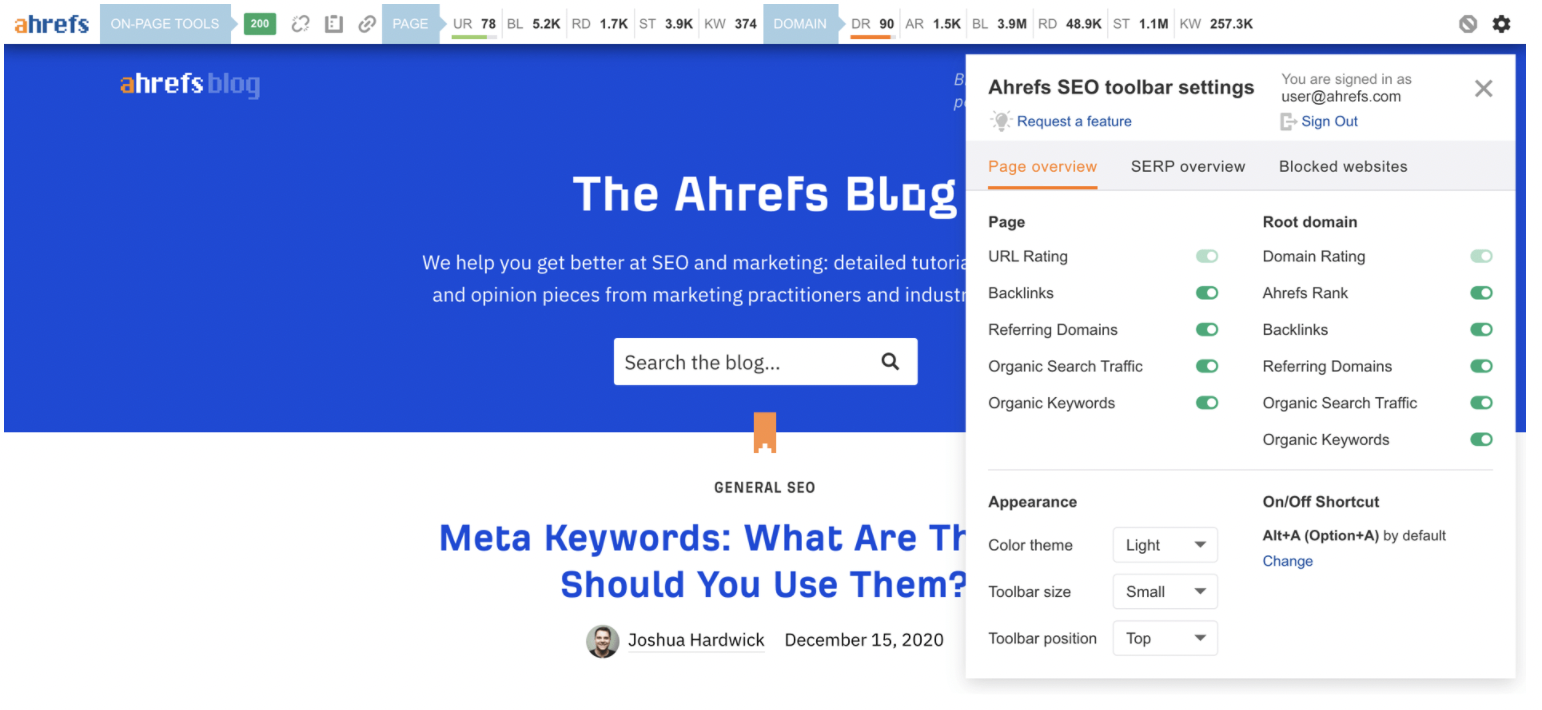 Done.
Those are the four checklist items that set you up to track your SEO.
SEO for the win
If your website isn't ranking well, check off the seven items above and 👏 do 👏 SEO 👏 better.
Pick the best keywords, write high-quality content regularly, organize your site by topic clusters, pick a content management system like WordPress to display that content, plug in Yoast to make sure your on-page optimization gets a green light, set up accounts on Google Analytics and Google Search Console to track your performance, and pick your favorite SEO tool to show you what you're doing right and point out how you could do SEO even better.
When you're done optimizing your website for search engines, you're not really ever done.
There is always SEO work to do if you want to stay at the top of your game.
Next step, we'll get our hands dirty and dive into SEO best practices that focus on things like:
Search intent (for higher search volume)
Organic search query keyword research (semantic keywords)
High-quality content marketing
Landing pages (where social media and ad clickers land)
Local SEO
Pagerank (ranking factors)

on-page SEO: title tags, meta tags, HTML markup (H1 headers and H2, H3, H4, etc. subheadings), alt text, anchor text, internal links)
off-page SEO: link building, backlinks
technical SEO: indexing, page speed, javascript, robots.txt