So you're looking for a Facebook Ads guide? Well, you've come to the right place.

Facebook is constantly changing its platform, and strategies for driving performance from the platform may be different from those you employ on other platforms like AdWords or Twitter.

If you thought you knew everything about Facebook, think again. Here's the ultimate guide covering the ins-and-outs of what you need to know to not only get started, but continually be successful with Facebook advertising.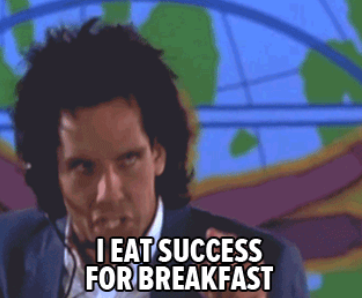 A lay of the land
What does the Facebook audience landscape look like, how do they engage the platform, and is there potential for you to get results for your product/service?

These are all good questions/considerations, so let's start with getting a lay of the land.

There are 1.79 billion active Facebook users, with the volume of users consistently growing since 2008. It's the largest network of active social media users in comparison with other platforms.

It's important to assess if your target audience or typical customer is even on Facebook. Know your prospects inside and out before you begin advertising to them.

The way people engage Facebook is different than other platforms such as AdWords search. Just because your audience is on Facebook, doesn't mean they're ready to engage with your product, offer or brand in the way you desire.

In AdWords search, new people constantly enter and leave the target audience, because there's generally a higher intent to buy. It's like someone who goes to the mall having a list of items they need as opposed to browsing and trying to figure it out while they're there -- the first is probably more likely to buy their items and leave the mall sooner.

That being said, ad fatigue is less common than it might be on Facebook where the audience is more stagnant and comes to engage with brands/users for which they're already familiar. This is because people are less frequently searching the same thing over and over again in AdWords search, since they're already done their research and are further down the funnel.

Ad fatigue is when the same people see the same ad again and again, leading audience decay (which is a drop in engagement and message interest) and higher advertiser costs. This means to capture the attention of these Facebook users, you may need to be a bit more creative with providing free value and brand awareness at a more top-of-funnel approach before trying to target with a direct sale ad (not to be confused with direct response).

Utilize more of the approach you would use on AdWords Display Network until you've built your custom audiences out (since custom audiences tend to be built around those who have at least show some interest in your brand), meaning try overlapping your funnel with value and thought leadership to drive people to a sale over time.

Now that you understand how you might be able to utilize Facebook advertising, let's quickly cover why you should even care about doing so.

Why should you care?
There are lots of options for advertising: AdWords, Ad Center, Twitter, LinkedIn, to name a few -- so what makes Facebook a top considerations for many businesses?

Let's take a look at some stats:
In 2012, 42% of marketers said that Facebook was either critical or important to their business, which constitutes a 75% increase from 2009.
Social media has a 100% higher lead-to-close rate than outbound marketing.
Facebook has lower cost per like and CPCs than AdWords search.
Facebook has more data on visitors than any other ad platform.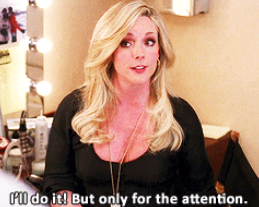 Basic setup
Before you can begin to master Facebook, you should be aware of the basic components of setting up any campaign.

Landing pages
Before you even set up your ad campaigns, you want to make sure you have a dedicated, optimized landing page for where to send the ad traffic. If your ad is personalized, so should your landing page. If your ad is clear and concise in its direction, so should be the place you direct the traffic.

You don't want visitors to be confused once they get to their destination by not having branding consistency and following through on the offers your promise. This really goes for any ad campaign, not just those run on Facebook.

Create a scale of offers that match the cold and hot intent of your Facebook targeted audience and design landing pages for each.

Website & conversion tracking
Each ad account gets only one Pixel code that's put on every page of your website. Copy and paste the code between the <head> tags on each page, head section of website template, or in Google Tag Manager.
Go to the Pixels page in Ads Manager
Click Actions > View Code

If you want to track specific conversions like purchases or leads, you need a conversion tracking code. To ensure you're able to review micro conversions that contribute to the larger macro conversion through analysis of smaller engagement metrics, make sure to install the Facebook conversion tracking code.

You can track nine different custom events with the Facebook pixel.

Targeting
There are three main types of audiences on Facebook: Saved, Lookalike, and Custom.

Let's start with some basic audience settings:



Set up a Saved Audience for your ads with the following options in mind:
Geographical location where audience lives (e.g. country, state/region, counties, DMA, city, postal code, and specific address radius)
Demographics (e.g. age, gender, relationship, education, job title)
Behaviors based on previous actions, likes, clicks and devices used
Interests based on interest categories, hobbies, and liked Facebook pages

To create your first Saved Audience, start by choosing a location from the following:
Everyone in this location -- the most current location of the actual Facebook user.
People who live in this location -- location on the user's Facebook profile, also confirmed by IP address.
People recently in this location -- tracked by mobile device usage in the geographic area you wish to target.
People traveling to this location -- users who had this geographic area as a recent location that's at least 100 miles away from their home location.

Geographic specificity in ads and landing pages can lead to better performance.

Create location specific ads to really personalize the ad experience. Mazda in collaboration with Merchenta created customized ads based on geographic radius to target people who were more likely to go to a specific dealership. Specific models were dynamically inserted into ads based on website activity and availability of inventory. Visitors who saw the ads converted at 53% higher rate than the control group. Almost 1 in 5 consumers interacted with the personalized ad.

Next, set the Age and Gender. Keep in mind that you can use direct Birthday targeting as a Life Event (discussed later in this guide), if that's a better way to target your audience than limiting age range. Also, even though you may cater to both genders, you may want certain ads tailored toward one or the other as it may be harder to find one add that appeals to both. For instance, if you offer wedding apparel, targeting the girl with brides dresses and the boys with tuxes.

Language and Ethnic Affinity are different. Under Detailed Targeting, which we cover next, Ethnic Affinity is an option for inclusions. I could be Hispanic, but speak both English and Spanish. An English or a Spanish ad may appeal to me, so the key is not to make too many assumptions right off the bat. Let the data guide you.

Here are some Detailed Targeting options:
Relationship Status (e.g. single, married, engaged, complicated, open relationship, divorced, civil union, domestic partnership, separated, widowed)
Education Level (e.g. degree type, field of study, type of school, actual school aka school name, year graduated)
Work (e.g. employers/name of company, industries, job titles, office type)
Financial (e.g. currency ranges for income, net worth, and liquid assets)
Home (e.g. home ownership, home type, and household composition)

Home Ownership (e.g. homebuyers, homeowners, renters)
Home Type (e.g. apartments, condos, home value, multi-family homes, property size, single family homes, square footage, and year built)
Household Composition (e.g. family-based households, grandparents, housemate-based households, net parents, working women, Veterans in home, young & hip)

Ethnic Affinity (e.g. bilingual, dominant, all, US vs UK)
Generation (e.g. Baby Boomers, Generation X, Millennials)
Parents (e.g. new parents, parents with toddlers, parents with teenagers, expectant parents, big-city moms, corporate moms, green moms)
Life Events (e.g. anniversaries, new jobs, newlywed, recently moved, upcoming birthday, new relationships, friends of long distance relationship)
Politics (e.g. likelihood to engage in liberal or conservative politics, self-reported affiliation, type of lean)
Interests (e.g. Business and industry, Family and relationships. Shopping and fashion, Hobbies and activities)

Keep in mind that options like "interests" are vague. For instance, it doesn't mean your prospect has to like basketball, if you select basketball as an interest, to be included.

It just means their behavior on Facebook has shown interest (i.e. sentiment and purpose are not taken into account). Perhaps, someone was reading an article on basketball to become more knowledgeable to chat about it at an upcoming sports event.

To get an idea of how preferences might be taken into account in targeting, you can view your own collection here.

Another option is to take advantage of more precise interest targeting. For instance, is it a better indicator of your love for pizza if you read an article on pizza or if you have an interest in Pizza Hut?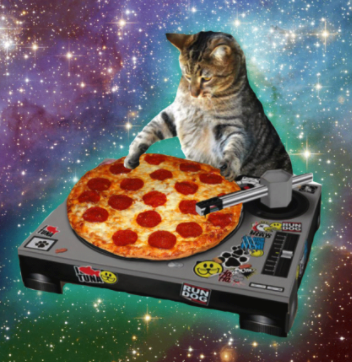 Behaviors (i.e. third party data from partners like Epsilon, Acxiom and Datalogix, so outside of Facebook):
Automotive (e.g. intent, newness of the vehicle)
B2B (e.g. company size, industry, job seniority)
Behaviors Targeting (e.g. mobile device brands)
Charitable Donations (e.g. affiliated with animal welfare or cancer causes)
Consumer Classification (i.e. people with preference for higher value goods)
Digital Activities (e.g. gamers who use different consoles or operating systems, Facebook page admins, types of email domains, Internet browser usage)
Expats (i.e. meaning those who left home country to live elsewhere)
Financial (e.g. credit union or bank members, type of investors, how many lines credit)
Job Role (e.g. corporate executives, farmers, financial professionals)
Media (e.g. listen to Internet/satellite radio, watch a certain genre of TV)
Mobile Device User (e.g. mobile device brands, operating systems and network connections)
Purchase Behavior (e.g. coupon users, DIYers, spend a lot of money on pet products, above average spenders, online vs offline buyers)
Seasonal and Events (e.g. specific seasonal religious holidays or sporting events)
Travel (e.g. business travelers, casino vacationers, cruise lovers)
More Facebook Categories (e.g. affinity for high value goods - India, fast food, nail care)

You can do "or" targeting where someone can meet any of a set criteria, or you can do "and" targeting where someone has to meet all the criteria. The first gives you a bigger pool, while the second is more targeted.

When you're starting out, you may want a bigger pool for A/B testing and to not make assumptions about your audience. However, if budget it low, it may make sense to only focus on a specific target that you have at least some data to back that target's potential.

Custom and Lookalike Audiences setup
Even with set detailed criteria, you may still feel like you're not getting targeted enough. But you have some other options:

Custom Audiences are based on data collected from the Facebook pixel on your website/landing page or other sources of customer data you have like email lists. These are people who have engaged in some way with your website, landing page or brand and may have higher intent or be further down the funnel.

AdEspresso ran a 10-day Facebook ad campaign targeting Custom Audiences made of past 30-day website visitors. As soon as someone visited AdEspresso's website, they entered the campaign, and began seeing ads for various eBooks.

The goal of the campaign? To get people's contact information in exchange for the eBook and enter them into a lead nurturing cycle. They were able to keep cost per lead lower with Custom Audiences.

If you're not new to Facebook targeting, or already have some custom lists you would like to upload, you have a few options:
Upload a customer file or other contacts/subscribers file.
Create a list based on website or specific page visits.
Create a list of people who have taken a specific action on an app or game.
Create a list of people who have engaged with content on Facebook.

You can correspond your data with that of Facebook in the following ways:
Email addresses
Phone numbers
App user IDs
Specific web page visitors
Converters vs non-converters
Engagement targeting

Before we get started with setup for each, note you'll go to the same starting point for all: Go to Facebook Business Manager > Audiences > Create Audience > Custom Audience.

To create an audience based off a third-party list:
Select the Customer File from Custom Audiences options.
Choose whether to add customer file or import contacts from MailChimp. You might want to import from MailChimp if targeting e-newsletter subscribers or those non-engaging with your email content, for instance.
Choose from 15 different identifiers mentioned above and upload (or copy and page) file if chose add customer file. Make sure to clean up your data before importing.
Give your audience a name and description.

To create an audience based on past website visitors, your pixels must be set up first.
Select Website Traffic from Custom Audiences options.
Select the parameters from the following options:

Target everyone who visited your domain.
Target people who visited specific web pages (like your blog).
Target people who visited specific web pages, but not others.
Target people who haven't visited your website for a certain amount of time within past 1-180 days (with 30-60 days being recommended, so the audience doesn't suffer from ad fatigue).
Target with other custom combinations (where you can both include and exclude specific web pages).

Give your Custom Audience a name and click on "Create Audience".

Give Facebook a few hours to collect data. Your audience may be too small in the beginning to run retargeting campaigns, so you'll want to wait until it's populated. This is why it's a good idea to set up any audiences based on behavior or website activity in advance.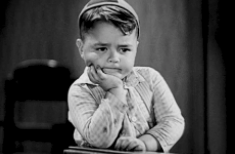 To create an audience based on app activity:
Register your app and set up app events to reach specific users.The event can be one of the predefined events such as "added to cart" in a commerce app or "level achieved" in a game. You can also create custom events.
Select App Activity from Custom Audiences options.
Name your audience and select the app you want to create a Custom Audience from. Make sure you have the ad account rights to the app you want to use.
Define actions: target people who have taken specific actions in your app by choosing between the events you have previously set up.
Choose time frame you'd like to retarget. If you choose a purchase event, you might want to specify "In the last 30 days" to reach people who completed a purchase event in the past 30 days.

To create an audience based on Facebook engagement:
Select Engagement on Facebook from Custom Audiences options.
Select which type of Facebook engagement you'd like to retarget in your ad campaigns:

Video: 3-second video views, 10-second video views, 30-second view views, video watches at 25%, video watches at 50%, video watches at 75%, video watches at 95%, video watches at 100%
Lead ads: opened form, opened form, but didn't submit (drop-off), opened and submitted form
Canvas ads: opened, opened and clicked on link
Page: those who visited your Facebook page, engaged with its content or ads on Messenger; engaged with reactions, shares, comments or carousel swipes; clicked on call-to-action buttons; sent message to the page; or saved page/post

Lookalike Audiences are based on fans, clients or website visitors. These people hold similar criteria to audiences you already have set. So, if you pick the right audience to mimic, say previous customers, you could have a better chance at targeting newer audiences that have a better chance at engaging or converting.

After you have a Custom Audience setup, you can go to Create Audience > Lookalike Audience.

The scale of 1-10 shows the percentage of the targeted country's Facebook users that most resemble your Custom Audience that you've chosen to create the Lookalike Audience from. If your Lookalike Audience is too large, narrow it to be more interest-based or set the campaign's goal to "Conversions".

We get really granular with how you can retarget and ideas for Custom Audiences later on in the Best Practices section of this guide.

Inclusions and exclusions with combinations setup
Just as important as inclusions are exclusions that help you migrate visitors and prospects from one audience to the next, so people don't see an ad they've already converted on.



For instance, you might want to exclude people who have already read a particular piece of content if promoting that same piece. They're not likely to want to read it again.

Another example is to exclude paid subscribers or users from a list for which you're promoting a trial version or demo. You'll want to create a Custom Audience for those who have set up a payment profile and set up in-app tracking by using the "Add payment info" parameter to track conversions.

Make sure you're not excluding more than is needed though. The more inclusions you have, especially with "and" targeting, the more limited your audience gets.

In some cases, it can lead to better conversions, because it's more targeted -- but you could also be excluding some more top-of-funnel interested parties to keep the pipeline flowing as well as those who may have a strong conversion interest, but just haven't given Facebook the data to tell it so.

Additionally, you may want to take it the other direction and add inclusions for upsell opportunities such as those who visited a thank you page.

Finally, for initial targeting (not an already created Custom or Lookalike Audience), one can utilize connection targeting with advanced combinations of your connections, friends' connections, or exclusion of connections. This is where you can target fans, people who use your app, or who show interest in an event (more on all three of these later).

In 2016 Q3 Facebook ad statistics by AdEspresso, it was shown that there could be a more than 1000% difference in cost per click, depending on the audience you're targeting -- so selection of your audience during setup is pretty important.

If you have your targeting in place, now's the time to set up your bidding.

Bidding options
Your bidding options (oCPM, CPC, CPM) are going to depend on your goals with Facebook:
Conversions. Facebook delivers your ad to those most likely to complete the designated action you've chosen (e.g. purchase from your site).
Impressions. Facebook delivers your ad to as many people as possible to get more eyeballs and exposure.
Link Clicks. Facebook delivers your ad to people who are most likely to click on your ad, so you can get more traffic to your website.
Daily Unique Reach. Facebook delivers ads to people up to once per day.

You want to determine whether your ad is better tailored for an audience ready to buy or for those who still need warming up to your brand and their need for your product/service. That will help you decide what bidding option to select for that campaign.
After targeting and bidding are set, you will move on to select your ad types...

Ad creation
During ad creation, you're provided with several options of ad types:
A newsfeed ad shows up in your newsfeed and looks more like native content.
A right column ad is one of the first ad types with a headline, description and single image. It works best on desktop.
A lead ad gives people a quick way to opt into newsletters, quotes and offers straight from mobile devices. The contact info. form fields are auto-populated.
A multi-product ad, also known as a carousel ad, lets you showcase up to 10 images and link with each ad.
A dynamic product ad is a remarketing ad that targets users based on past actions or inactions on your site, and are timed well.
A page post link is the most common Facebook ad type and ideal for promoting your external website. You can include a large feature image, post text and link description to explain your offer.
A canvas ad is another mobile-optimized option. Canvas ads are an animated storytelling ad type.
An event ad promotes a specific event across all devices.
An offer ad helps increase redemption rates across all devices.
A mobile app install ad promotes your app install on mobile and connects your Apple App Store or Google Play account.
A GIF ad works similar to a newsfeed ad, but adds a fun element to your ad.

So, now that you're setup is complete, you're going to want to make sure that you follow these best practices to get the most out of your Facebook advertising...

Best practices
How can you make Facebook advertising a predictable conversion goldmine?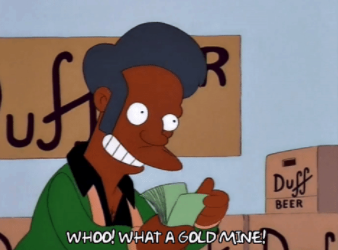 Know your goals
Before you start, have a clear goal in mind:
What do you want (e.g. subscriptions, donations, purchases, likes, total revenue, downloads, phone calls)?
How much do you want of it (e.g. 300 subscriptions in 1 month, 40 purchases in 2 weeks)?
How much is it worth to you (e.g. $5 per calling lead, $15 per purchase)?
Who will you target to meet his goal (e.g. start with a wide net and narrow down or start with a more specific audience and widen as you go)? If the ideal sales pitch is a 1-to-1 conversation, you want to reach as many people as possible, while still maintaining that feeling of personalization.

If you have multiple audiences, create multiple ad groups with ads tailored for these specific audiences -- so no one feels like just another "target."

If you've got your goals on lock, let's move on to the next best practice...

Do your research
You can save a lot of time by spying on your competitors and reviewing where others have found success, to create a baseline to jump off of.

Based on the goals you've defined, determine what questions you need to answer through your research:
What's going to be the angle of your ad messages (what UVP are you promoting?)
What are the best examples of ads/websites that are delivering a similar message?
What are others doing well that you might have overlooked?
What are your competitors and other similar products doing better than you in terms of marketing and design?
What cool examples could you apply to your next ad campaign?

Review creative ad examples in the AdEspresso ad gallery and Moat display ad search.

Keep ideas handy, so you can refer back when your audience starts to experience ad fatigue or if your initial campaigns aren't performing well.

Develop your funnel
Direct sales from cold Facebook visitors isn't always a reality, so consider creating a Facebook funnel that overlaps with value and thought leadership to drive people toward the mindset of making a purchase over time.

To keep the pipeline full, create custom ads for every stage of the funnel: Awareness, Consideration, Conversion and Loyalty.

You could also look at a more linear funnel that's more value oriented:

Continued testing & refinement
Paid traffic channels require consistent testing and refinement. You can use other tests and published best practices as guidelines or baselines, but you'll want to start small with smoke tests -- so that you invest where you get the most results and payout.

Engage in ongoing A/B testing on a weekly and monthly basis, so you know how to proceed with low performing campaigns. Perhaps, a small change will boost up the performance, and pausing or deleting the campaign altogether becomes unnecessary.

Before you make a decision on how to proceed with adjustments, give at least 24 hours for a test to run. It takes the ad delivery system 24 hours to adjust the performance level for an ad.

Also, don't just evaluate based on time your campaign is running as impressions and clicks can also be impacted by budget and audience size. A good sample size would be 500 clicks and 10,000 impressions accumulated before you evaluate.

A study of 37,259 Facebook ads found that most companies only have a single ad, but the top best-performers have hundreds.

Let's list off a few changes that can be made to help improve your performance:

Test the copy,so it appeals to emotions and fears. Then, focus on the benefits rather than the features offered. Focus on the "why" rather than the "what". The closer you can tie in what you offer with a core need, the more the prospect will see the need for your product/service over a competitor's -- and you could produce a sense of urgency, which speeds up their movement through the funnel.

Copy includes ad headlines, CTAs, description body text, unique value proposition or benefits highlighted. Make sure all are consistent with the message you're trying to convey, so it's clear what value you provide and what action the viewer should take.


Revise Headline. Speaking to the importance of headlines, Copyblogger found 80% of readers never make it past the headline. With less attention span than a goldfish, users may react more to shorter and catchier headlines. A study from Outbrain found that headlines with 60-100 characters earn the highest click-through rates, and the rates decline as headlines decrease below 60 characters or increase beyond 100 characters. Facebook recommends headlines stay around 25-40 characters in length, so you'll want to test what length works best for your ads.

Ask questions to make people curious to learn more. A cliffhanger provides an information gap that brings about a similar desire to explore.

George Loewnstein's information-gap theory mentions that an information gap produces a feeling of deprivation and the curious individual is motivated to obtain missing information to reduce or eliminate this feeling.

Use humor. The right dose of humor can attract people to your ad, but be careful not to exclude anyone who may not get your joke. Try to find something universally funny, such what Slack did with a lady riding a horse and the image text: "what it feels like to sit in 25% fewer meetings."

Create urgency. Using scarcity and urgency helped an entrepreneur increase sales by 332%.

A sense of scarcity may come if you release seasonal ads. For instance, Oreo has a Halloween orange cream cookie that it only produces near Halloween time -- and knowing that the offer will only be for a particular holiday or limited time can lead people to feel a need to act quickly.

A sense of urgency can come from FOMO (fear of missing out). Try letting people know how many products/subscriptions/spots are left, or how many people are already utilizing your product/service.

Use numbers. A blogger discovered that posts that had a number in the headline got in between 2.5-8 times more traffic. A study presented by Conductor pointed out that when given multiple options, 36% of people preferred a headline starting with a number. Don't use numbers with a negative consultation. For instance, if trying to sell ice cream, you might not want to tell people how many calories are in a tub.

Here are a few options for numbers:

Amount of discount
Length of free trial period
Number of people trusting your product

Utilize influential words: suddenly, now, announcing, improvement, sensational, revolutionary, offer, magic, quick, easy, challenge, compare.

Play with punctuation. Even though Outbrain found that using a question mark instead of one exclamation mark led to higher click through rates, using more than one exclamation mark in headlines led to almost twice as many clicks as other punctuation marks -- so number of punctuation used can make a difference.

Eliminate all objections. Not having enough time, not worth the money, or not trusting the brand presenting the offer. Use the above testing suggestions to help alleviate.

Use clear and concise CTAs. Accordingly to Wingify and ConversionXL, almost 30% of all A/B test marketers are running call to action button tests. Only one in seven of these campaigns produce statistically significant improvement -- but when one does, the average increase is 49%.
Test the imagery by Including compelling images that are both relevant and eye-catching. It could be simple. Scoro found that a red flag emoji in the headline had the CTR of 0.846% while an ad with no emoji had a CTR of 0.351%. It's a way to add imagery within your copy.


Be authentic. Don't show people the same generic, stock ones they've seen time and time again. You'll have a harder time breaking through the ad noise and showing authenticity of your brand message.

Marketing Experiments tested a real photo of their client vs their top-performing stock photo and found nearly 35% of website visitors were more likely to sign up when they saw the real image. Similarly, an ad with a stock image and some additional text performed 38% worse than an ad showing actual product in terms of CTR.

Play on emotions. This really goes for copy and imagery, but play on people's emotions. Neuroscientist Antonio Damasio studied people with damage in the part of the brain where emotions are generated. He made a fascinating discovery: people who can't feel emotions can't make decisions.

There are four basic human emotions: happy, sad, afraid/surprised, and angry/disgusted to play off of with imagery. For instance, you show someone smiling, seemingly happy, while using your product in an image, giving the impression that a user might have a similar feeling while using.

It can be important for brand recognition to keep brand colors, but colors can also help convey these emotions. Psychology Today notes emotions are the primary reason why consumers prefer brand name products.

Advertising research reveals that emotional response to an ad has far greater influence on a consumer's reported intent to buy a product than does the ad's content -- by a factor of 3-to-1 for television commercials and 2-to-1 for print ads.

Here's some ideas for emotional-color tie-ins:

Optimism, clarity, warmth - yellow
Friendly, cheerful, confidence - orange
Excitement, youthful, bold - red
Creative, imaginative, wise - purple
Trust, dependable, strength - blue
Peaceful, growth, health - green
Blance, neutral, calm - grey

Make important elements pop. Beyond just emotional tie-in, a color difference can make important elements pop in your imagery. Jeff Zych of Optimizely says to use bright colors that contrast from muted background to highlight the element you want visitors to focus on.

HubSpot ran a test on two various call-to-action buttons. The red button outperformed the green button by 21%. Though you're limited on applying colors in ads, other than in image selection, remember this for your landing pages.

What can help with making important aspects of an image pop is visual contrast. A high contrast image will stand out in the news feed.

Show product in image. If your product looks good, you can help increase brand awareness and adjust expectations of what the landing page will be about.

Although you should test imagery, as mentioned, you still want to stay true to your brand with ad design. All your ads speak the language of your company, and should use the same design guidelines as your website and print materials.

Additionally, make sure imagery is high quality as it may be a user's first impression of your brand. Facebook ad design is at least 1200 x 628 pixels wide. Test and preview on multiple screens before your ad goes live.
As a recommendation for testing for either copy or imagery, also add any social proof within your text, images or video for that extra credibility boost.

According to McKinsey, testimonials and word-of-mouth are driving about 20-50% of all purchasing decisions. An article in Econsultancy pointed out that when a website has customer reviews, 63% of visitors are more likely to buy something. WikiJob found that a page with a testimonials increase conversions by 34%. ConversionXL found out of 8 treatments (plus control), viewers were significantly more likely to remember high profile client logos, testimonials with photos, and press mentions.

If you don't have testimonials, you'll want to prove your expertise in another way -- perhaps, by promoting a Facebook post where you shared an original blog post. Start off with why someone should care about the post or ad they're seeing. Maybe it's because you have extensive years of experience in the topic you're about to talk about.

Even though waiting can be beneficial, the more ads you have running, the lesser budget you have going to each -- so make sure you review and pause/stop any campaigns that aren't performing as well as others on a weekly basis. This goes back to the first best practice of focusing on what's actually performing for your brand.
Test ad types such as using video vs image ads, one image vs a carousel of them.

Video ads have been shown to have overall better performance than image ads. After analyzing millions of videos, Wistia discovered that on average, people watch more than 80% of a video shorter than 30 seconds.

But as the video length increases, engagement drops. According to Social Media Examiner, low video engagement may be due to including an intro, using logos or credit at beginning, trying to tell too much, or having a person talking to the camera without context.

According to Facebook, captioned video ads increase video view time by an average of 12%. In mobile-feed environments, people like the option to have sound or not. If the video plays loudly and unexpectedly, 80% react negatively. Facebook video ads will be soundless by default. However, 41% of videos are basically meaningless without sound, which is where captions matter.

According to Adobe, shopped that watch videos are 1.81 times more likely to purchase than non-video viewers. That's almost 85% increase in advertising ROI. However, Kinetic Social shows that video ads have the lowest eCPC, with an average eCPC of $0.18.

Kinetic Social revealed that carousel ads are 10 times better at getting people to click compared to static sponsored posts on Facebook. Carousel ads are a great way to tell a story that can help people relate with your product and see themselves using it. According to Uri Hasson from Princeton, "A story is the only way to activate parts in the brain, so that a listener turns the story into their own idea and experience."

However, keep in mind that works for some may not work for your brand, so find your own performance pattern consistency to determine what works best for you.

Reference the Setup section of this guide to learn more about different ad types.
Test the placement of your ads such as a sponsored post that looks more native or organic to the platform. It might get better performance than a side ad for which users acknowledge is an ad right off the bat. If users don't normally engage on the side of the screen, it takes extra effort to do so. Adapt for how users engage with the platform you're advertising on.

Don't rely on just running sponsored posts as people may consume and engage differently across devices, at different times of the day, and depending on several other factors. Here are some placement options:

Desktop news feed. It's ideal for engagement, and generating direct sales or leads. You can include longer copy and contextualize CTAs.
Desktop right column. This is a cheaper placement, but generally doesn't convert as well as the newsfeed -- so it might be a choice for someone with a smaller budget or for targeting those who are already familiar with your brand, and thus more likely to click on a side ad.
Mobile newsfeed. If you're looking for page likes to get exposure and build brand awareness, or promoting a mobile app, this option is best. You're constrained on copy length, so you'll need snappier headlines.

Newsfeed placement works better for more complex products while the Audience Network and Instagram needs a smaller commitment from prospects.


If you do test placements, test max 2-3 ad placements at once, or otherwise you might end up with too small a sample size. The quicker you can test and determine what works for you, the better as an overview by AdEspresso on 2016 Q2 Facebook advertising costs showed that CPC in most placements has increased.
Test the offers you provide such as offering something for free, that can be obtained immediately, or is of high value. If you get someone started with a lower request of getting a free trial version, he or she might be more willing to upgrade to the paid version after with a sense of already putting some investment of time or energy into utilizing.

You're vying for people's attention in a space that has a lot of content to compete with, so get creative and keep your competitors' offers in mind.

SurveyMonkey requested users to take surveys in return for a prize of a $300 PlayStation gift card. Offering an incentive in remarketing campaigns or ads with low commitment barrier can be just the budge a user needs. StackSocial had an offer to "Name your own price" to try out the platform.

If you're offering a paid product/service and you're new to a crowded market, if you have a good price point in comparison with competitors, it could be worth noting in your ad. Discounts or comparatively low priced items/services can be desirable offers.

98% of B2B website visitors don't convert nor sign up for any offers, but that could just come down to poor targeting and match of offer with audience. You have multiple audiences with different conversion intent and interest levels in your product/offer. Basically, take your audiences' temperatures and match CTAs to their intent and interest.

Social media falls in between display and search when it comes to the intent & threat scale -- but especially, if you're targeting Saved Audiences as opposed to more Custom Audiences, these users may have never heard of you before and be on the cooler end.

Perhaps, try a free course or ebook, like Unbounce did in the Facebook ad image below. This way, you're still focusing on direct response conversions without coming in too hot.

Unless in an arranged marriage, asking someone to marry you on a first meeting probably won't go over well, so don't ask for the sale from a cold audience who knows nothing about your brand. Work your way up to that ask.

People are more likely to make a concession once they have rejected an initial offer as part of the principle of reciprocity, so there's still a way to get conversions from the initial non-converting traffic you bring in. This is where the power of retargeting comes in that we'll discuss in the next section.
Test the targeting options so you're not wasting clicks on the wrong audience with the following suggestions:


Target new personas. Perhaps, there's an audience you haven't tapped into yet that could be interested in your product/service. Make sure to constantly be reevaluating buyer personas to see if they've changed or if there are additional personas that need to be developed.

Target fans. Even though Facebook doesn't offer you the ability to connect directly with fans' pages, you can advertise to them. By selecting "People who like your Page and their friends," you're dwindling down to those with at least an initial interest in your brand, which makes advertising cheaper and more effective.

In fact, when you target existing page fans with ads, you're expected to see 700% increase in click-throughs and they convert as much as 400% more often than non-fans.

Keep in mind, a "fan" doesn't just have to be someone who engages with you only on Facebook; it could be someone who has shown interest in other ways like those who have engaged with your blog.

Relying on continued engagement with your content through just organic push may not be the best strategy. According to a Social@Ogilvy analysis of more than 100 brand pages, the organic reach of Facebook posts was between 2-6% in February 2014. In 2016, Facebook announced making News Feed more friend- and family-centric, so organic reach tended to be lower.

Luckily, you can create a Custom Audience from those who have read your blog (we'll go into re-targeting on more user behaviors in a bit here). When boosting a Facebook post to a cold audience, the cost-per-clicks were up to 120% higher compared to promoting a similar post to blog readers. If your blog covers several topics, you may have to create several custom audiences.

Target/retarget user behavior. You can target by user's previous behavior. In 2013, Facebook partnered with data brokers (e.g. Epsilon, Acxiom, and Datalogix), allowing brands to target by those who made recent purchases or engaged with a particular piece of content.

If they're at a particular stage in the funnel, you can tailor retargeting ads more specific to their needs and readiness to buy. If they did make a purchase, you can increase lifetime value of the customer by upselling and inviting them back for additional purchases. For instance, if someone buys coffee beans, upsell with a kettle offer.

This can be pretty meaningful as often returning customers have more value than new customers. According to Adobe, in the U.S., 41% of overall revenue comes from repeat customers. The average revenue per visit for repeat customers in the U.S. is 497% higher compared to regular shoppers.

Also, according to eMarketer, nearly three out of five U.S. online buyers say they notice ads for products they've previously looked up on other sites.

One way to help get repeat customers, if you have a complex product, is to educate them after the fact such as with helpful guides. For example, Litmus put together a guide to email optimization and troubleshooting that helps users to succeed when using the new tool.

You can pair Facebook ads with an email onboarding program to deliver guides when most needed, if you care about retention.

It's really easy to retarget based on behavior as a cookie can be added for incoming visitors allowing ads to automatically be placed in front of them after they leave your website or bounce off your landing page.

Remember, just because people may not be read to buy when initially seeing your ad, doesn't mean they won't be ready in the future and you want your brand to be top of mind when they are ready.

You can retarget users with an offer that's not much different from your core value proposition to remind them of your brand. Plotly's homepage reads: "Visualize Data, Together" and it continues explaining the data intelligence platform. Their Facebook ad repeats the same message in different words.

You don't always have to get super granular either. By retargeting all website visitors, you can A/B test quickly to see what appeals to most of the potential buyers.

Then, you can get more granular from there, if budget and time permits. Scoro targeted those who visited a Project Management landing page in last 60 days. Although the audience was only 2,000 people, it brought 12 leads in 20 days with a 70% lead conversion rate.

Another example is with Intercom, a chat platform, retargeting marketers who had visited a landing page focused on email marketing.

You can take it one step further by targeting not only those who have visited a particular page or blog article, but spent a particular amount of time on that page or article with "time on site" retargeting. This can help determine someone's level of interest, like if the content they were reading was what they were looking for.

Let's say they an audience has begun engaging with more than just your content, such as the product itself, but not in a way that has brought in revenue yet. Accordingly to Totango, you can only expect roughly 15-20% of you free trial users to actually become paying customers.

Still, this presents a better opportunity for getting people to sign up for a paid version than targeting those with less higher an intent. You can share facts or stats about the product's benefits, use convincing messages to overcome objections, share case studies or guides on getting started, promote a free demo to go beyond just the free trial, or promote premium features that come with the paid version.

By retargeting those who had free trials in past 6 months, by offering another free trial, you might be able to capture those who didn't have the money or interest to move forward initially, but are ready now.

Target life events. If your business caters to recognizable life events (e.g. weddings, birthdays, funerals), select the event you wish to target within your ad group -- and capitalize on timely decisions that take place around these events (e.g. in early stages of planning when deciding what to buy for the event).

Target competitors' audiences. You can select up to 4 interests to target, including specific brands or businesses. Even though you can't advertise on your competitors' page, you could show up in the feed of their fans.

Another thing to keep in mind with targeting by "interests" is that it's vague, meaning that someone has shown an interest in the topic for whatever reason rather than meaning they for sure like it.

Perhaps, someone is looking up basketballs, because they want to buy one for their nephew, but aren't a basketball fan his or her self. Now, he or she is getting hit with all these ads about "love for basketball" and is regretting even looking searching for it in the first place.

Retarget non-open email subscribers. Really, you can target any list, whether based on behaviors or a list generated from another campaign and/or channel. You may already be retargeting newsletter subscribers or active engagers, but what about those who aren't opening or clicking on your emails?

Email marketing usually outperforms social media marketing, but an average of 30-40% open rate is typical -- so 60-70% aren't seeing your email content. It's not that people aren't interested (they signed up for your email list, after all), but perhaps they just get too much email or your email wound up in spam.

MailChimp's analysis of 60 million e-commerce purchases and 40 million email addresses from retailers showed that 1 inactive subscriber is worth 32% of all active subscribers. Even if your inactive email subscribers don't engage with your brand on a high scale, they're still 26% more likely to make a follow-up purchase than non-subscribers.

Make a subscribers list of those who haven't opened the last three emails and upload as a Facebook custom audience for retargeting on Facebook. Perhaps, you'll also start to see a pattern of specific subscribers engaging with specific content. At the bare minimum, you can retarget based on activity levels.

Retarget app users based on activity. Advertisers can target just those app users who haven't made a purchase, and new ads could revolve around upselling so users can increase speed of gameplay, for example. You've done all the top-of-funnel retargeting, so this gets down to the bottom-of-the-funnel purchase conversions or even post-conversion retargeting.

Target "lookalike" audiences. Now tying it all together, you can create similar audiences to any of the above. This helps you not only engage middle of funnel prospects and leads, but also keep your pipeline flowing with potential new audiences that may not be familiar with your brand. A good idea for a Lookalike Audience is those that "look" like past converters or purchasers.

Essentially, you can broaden your audience beyond your custom audience. You can even choose percentage from 1%-10% for match rate to your current list. According to Facebook, an online travel site saw 70% lower cost per action when using Lookalike Audiences.

Since they will be a fresh audience, remember to keep the threat low.


There was a huge difference between the most expensive and low-cost countries. When combined with differences in age, gender, interests, income and other layers, the results from targeting specific audiences vary tremendously.

The targeting variations that have seen some of the biggest gains when revised have been: Country, Gender, Interests, and Age followed by Custom Audiences, Relationship Status, Purchase Behaviors, and Education Level.

With so many choices for audience criteria and methods of targeting, make sure you run enough ads to get back valuable feedback from tests in a timely manner. There's a fine line between a smoke test meant to save you money and one that wastes money.

There may be a number of elements that resonate or don't with your audience, so incorporate enough ad variations (5-10) to run for 2-3 weeks. Gather the results, refine and run again. Remember, you can always get better at targeting than you already may be.

Also, remember that you paid for traffic--so if only a small percentage convert, utilize retargeting campaigns and test out a secondary, more low friction offer. Keep these people in your pipeline whether it's with trying to get them to purchase a different product that's more relevant or just adding them to your email list to keep the communication going.

Direct Facebook targeting will be to a cold visitor and you would more than likely start by using a Saved Audience, but Custom Audiences allow you to target warmer visitors. The average CTR of retargeting ads is 10x higher than that of regular display ads -- so custom audiences are a great retargeting option to tap into.
Test bidding methods. For instance, through advanced settings, you can manually set a CPC price in advance instead of letting Facebook bid on CPM for you. This can save you money in the long run and be more focused on your goal than abstract vanity impression count. If you're just starting out though, you don't want to jump the gun and automatic bidding is fine.
Test number of ads & campaigns. Ad fatigue and audience decay (where message interest decreases over time) is higher on Facebook, so you need to have more variations. You're sometimes advertising to a more static audience rather than those who would be actively searching for what you offer like they would in Google Search Network.

It's common to inaccurately attribute failure to one aspect of a campaign when not all aspects have been tested. Perhaps, for example, it's not that image ads perform worse than video ads, but that you selected a poor image for the ad.
Test Timing/Rotation. The longer your ad runs, the more social proof it can accumulate with like and comments, which ads credibility and increases the effectiveness of the ad -- so be patient and allow the ad to run for some time so you can milk it for all it's worth.

While a general rule of thumb is to keep ad frequency below 3-5 points, you can sometimes exceed that by a little more with retargeting ads and still see good results. For instance, in the below, cost per click really only spiked closer to 15 points.

Once you've determined your top performing campaigns for the week, you'll want to expand moderately. Costs per conversion don't always scale, so we recommend not scaling more than double each round.

You don't have to do all the work yourself. Work smart, not hard by collaborating with other publishers (e.g. host a joint webinar). It may appear less promotional and more organic to viewers--and as mentioned earlier, the native appearance can help performance.

Analytics
Whether you're beginning initial research, or have completed setup of your campaigns and followed best practices outlined above, dive into analytics -- so you can strategize and continue to optimize for the best performance.

Audience Insights
Facebook has its own in-platform analytics called Audience Insights. Even though, this area is not specific to just ads, it can provide a lot of insight on your general audience and how they engage with your content. This way, if you choose to, say, promote a post, you at least have some baseline to start with when it comes to targeting. Remember, your audience off of Facebook may be different than your audience on Facebook.

Here are some insights you can see:
Age and gender of your audience
Lifestyles of your audience (e.g. Mid Americana, Rural Parents, Established Elite, Spouses and Houses)
Job titles of your audience
Geographic location like top cities, countries and languages
Household of your audience (e.g. income and size, home marketing value, home ownership, and spending habits)
Activity reports and devices used
Audience online spending habits and purchases
Page likes to understand top categories correlated with audience preference
Graph Search
Facebook Graph Search can give you ideas about new audiences to further allow you to get more precise with interest targeting. If you want to explore the topic of pizza, you can type it into the search bar and find the following filters applied:
Top
Latest
People
Photos
Videos
Pages
Places
Groups
Apps
Events

Remember to tie in results with your main goal/objective. If your main goal is to get sign ups and an ad got substantial clicks, but that audience didn't convert, that doesn't mean that the ad itself is not a good ad. It may be that your landing page needs to be fixed, or that you were serving up the ad to the wrong audience. Make sure you don't inaccurately attribute failure or success.

That being said, keep in mind your goal when determining what metrics are most important. If you want to split test a campaign that brings in sign-ups, don't just look at likes or clicks; look at cost per conversion.

Lower cost per click doesn't automatically equate to lower cost per conversion--so really dive into your analytics, looking at more than just one metric when evaluating true performance of your advertising efforts.

Facebook Ads guide wrap up
So, there you have it -- a complete Facebook Ads guide from setup to testing to refinement. However, if you find you still want to dive into any of these topics a little deeper, we do have a few additional Facebook resources you can read:

Anything you think I missed or you would like to see KlientBoost cover in more detail, leave a comment below and we will continually work to keep this guide updated.