Developing the right Unbounce landing page strategy for any vertical is hard… Let alone for eCommerce.
A successful eCommerce Unbounce landing page requires a careful blend of different skills in design, copywriting, and emotional marketing intelligence.
Your ideal landing page will have all relevant product information for the users as well as your value or feature driven benefits molded together into a seamless and pleasant user experience.
And not just on your landing page; throughout the entire buying funnel.
That's why we partnered with Unbounce to help create the Ultimate eCommerce Landing Page Lookbook. This jam-packed asset features 27 incredible examples from major retail brands (including a ton built by the KlientBoost team). It's an invaluable source of inspiration for eComm marketers who want to turn more browsers into buyers.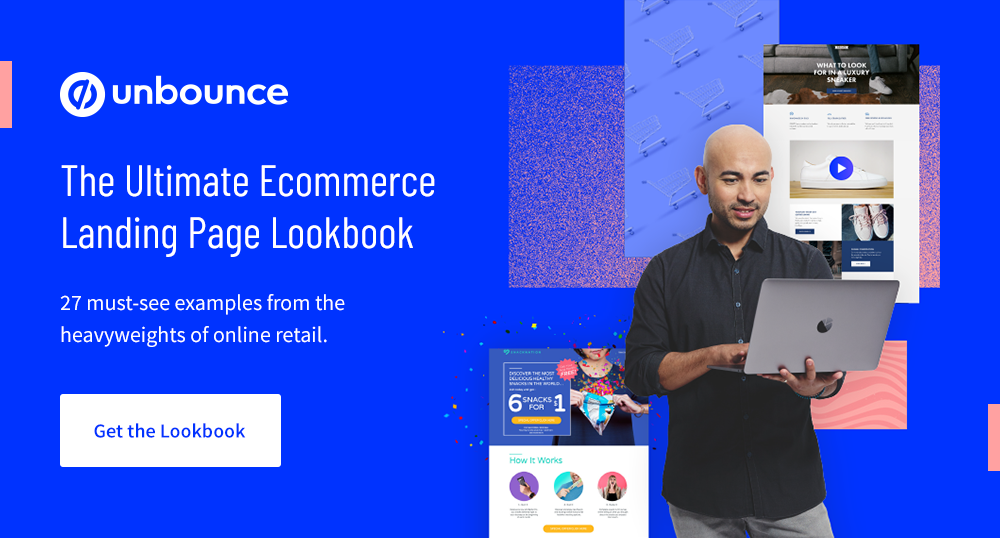 You can checkout the LookBook by clicking image source – image source
Now, granted, a powerful landing page is only part of the eCommerce equation. But, to make sure your Unbounce landing pages convert and bring you the most revenue, we've gone ahead and broken down 5 simple tips for you to read.
1) Make Sure Your Unbounce Landing Pages Load Quickly
Page load speed is almost always the lowest hanging fruit for eCommerce stores or landing pages. However, it's also the metric that most stakeholders and CMOs forget about first.
Now, why exactly is landing page load speed so important? Well:
"In today's increasingly digital world, the standards of the average, everyday, online shopper are always rising. While a sleek page design and fast load speed used to impress users, it's now considered to be par-for-the-course."
In fact, according to Google, 53% of visitors will leave after 3 seconds of load time, and every second delay after that will have a 20% impact on your conversion rate.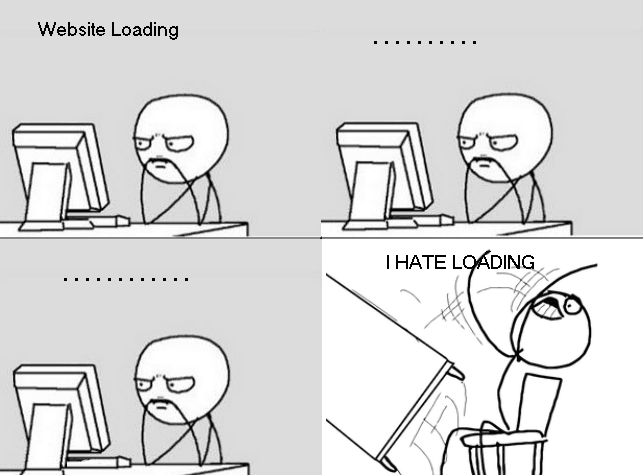 That's A TON of missed opportunity to get more customers to buy! – image source
Thankfully, there are several ways you can improve page load time.

PageSpeed Insights
First, take advantage of Google's PageSpeed Insights tool to gather information on what your page load time is and what issues need fixing.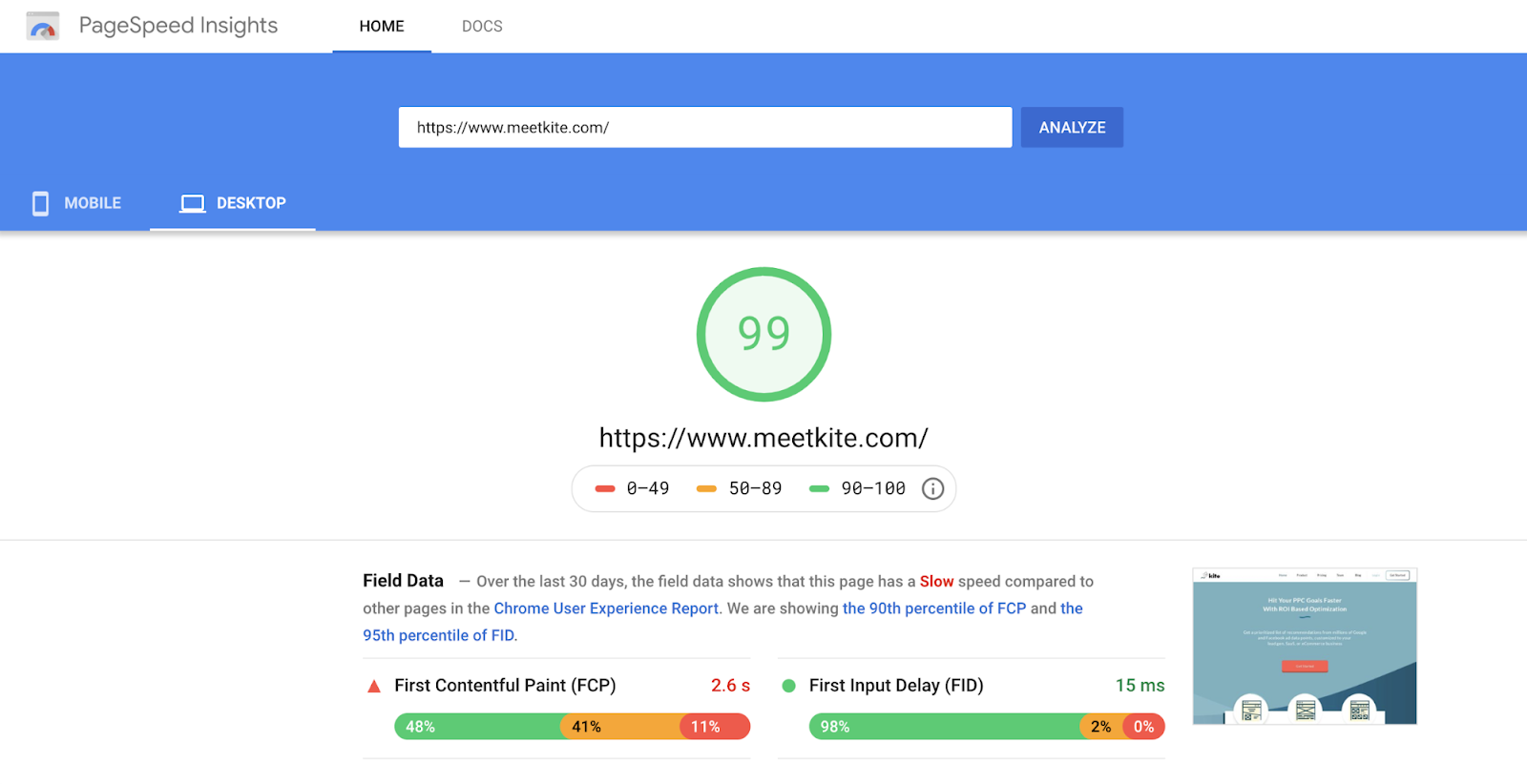 You can see load time + suggestions for improvement – image source
Luckily, one of the main benefits of using landing pages built in platforms such as Unbounce is the ability to have fast-loading pages that require no dev knowledge. You can start an Unbounce trial by clicking this link if you're interested in easy landing page creation.

Image Compression
One of the biggest issues with page load speed is images. So, to make sure you don't clog up Google's crawling or slow down your consumer's browser with a massive page, it's important you compress your image files prior to upload.
One simple tip we always use for our Unbounce landing pages is compressing all of the images we use with TinyPNG. You can sometimes lower file sizes by up to 70% without compromising image quality.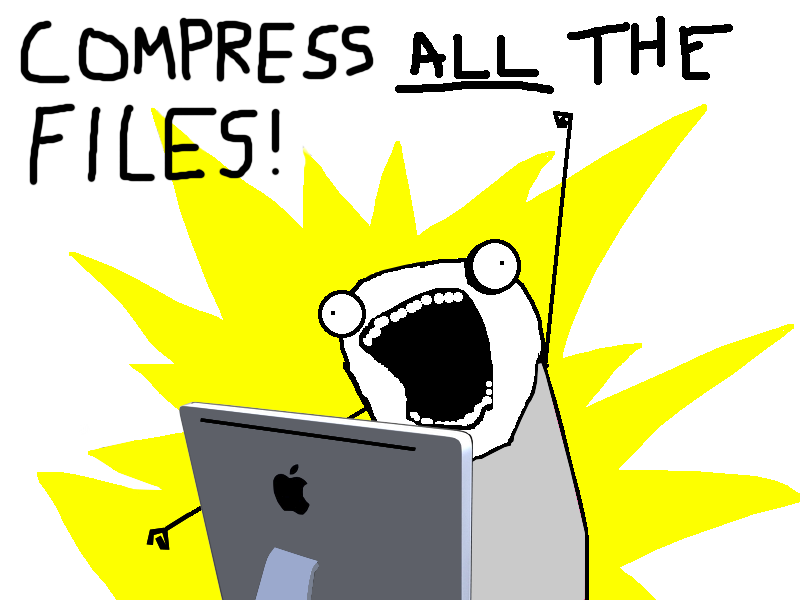 Compress your images, people! – image source
With users expecting more personalized landing page experiences, custom Javascript is sometimes necessary to help differentiate from the competition. That being said, just because you can, doesn't mean you should.
Always be mindful of the code you add to your landing pages and ensure that the increase in load time does not outweigh the benefit of including whatever Javascript you're wishing to add.
2) Mobile-Friendly Vs. Mobile-First Unbounce Landing Pages
According to Google, more than 50% of search queries globally now come from mobile devices (And that percentage is going up every year).
And even if we all like to tell ourselves that we've properly prepared our pages for mobile user experiences, it's time most of us take a long look in the mirror.
Your eCommerce landing page may be mobile-responsive. But ask yourself if it's really maximizing the differences in behavior and buying process between desktop and mobile users.
Is it truly adjusting its intent and design based on these differences? This is the difference between thinking mobile-first vs. mobile-friendly.
Put All Pertinent Information Above The Fold On Mobile
Make sure that the core offer, form, and CTA are all above-the-fold when the visitor lands on the page on their mobile device. In the mobile world, speed and efficiency matter more than anything – and that's doubly true when it comes to conversion time.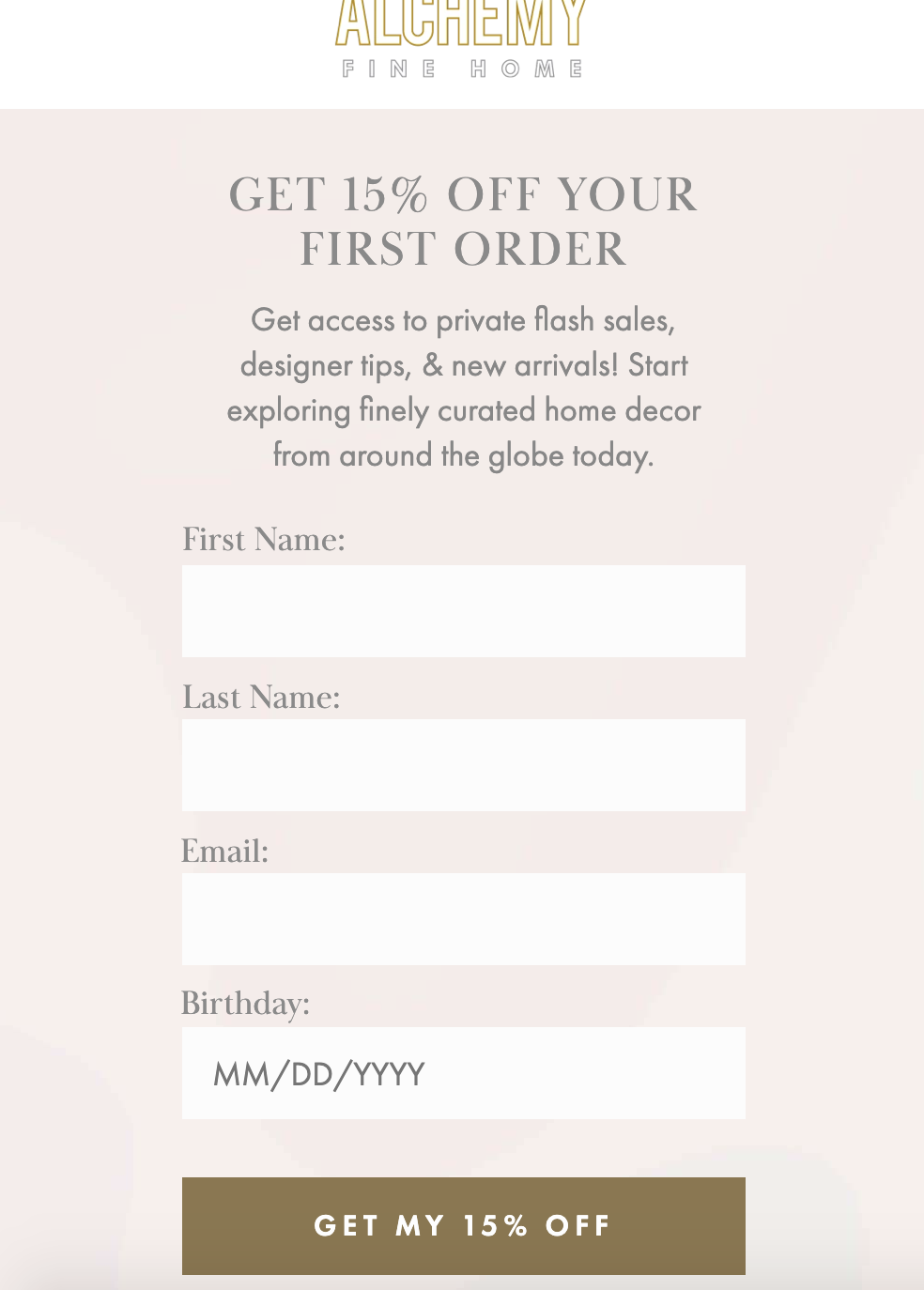 Keep your mobile conversion experiences concise – image source
If your visitor has to scroll in order to see the CTA or core offer of your eCommerce landing page (be it a special promo, discount, etc) then you've lost valuable time to provide the information that they are expecting to see.
Always Provide The Option To Call
Some users would rather just call to get an answer directly instead of scroll through your landing page. In fact, Google says that 40% of users on mobile click-to-call to contact a business.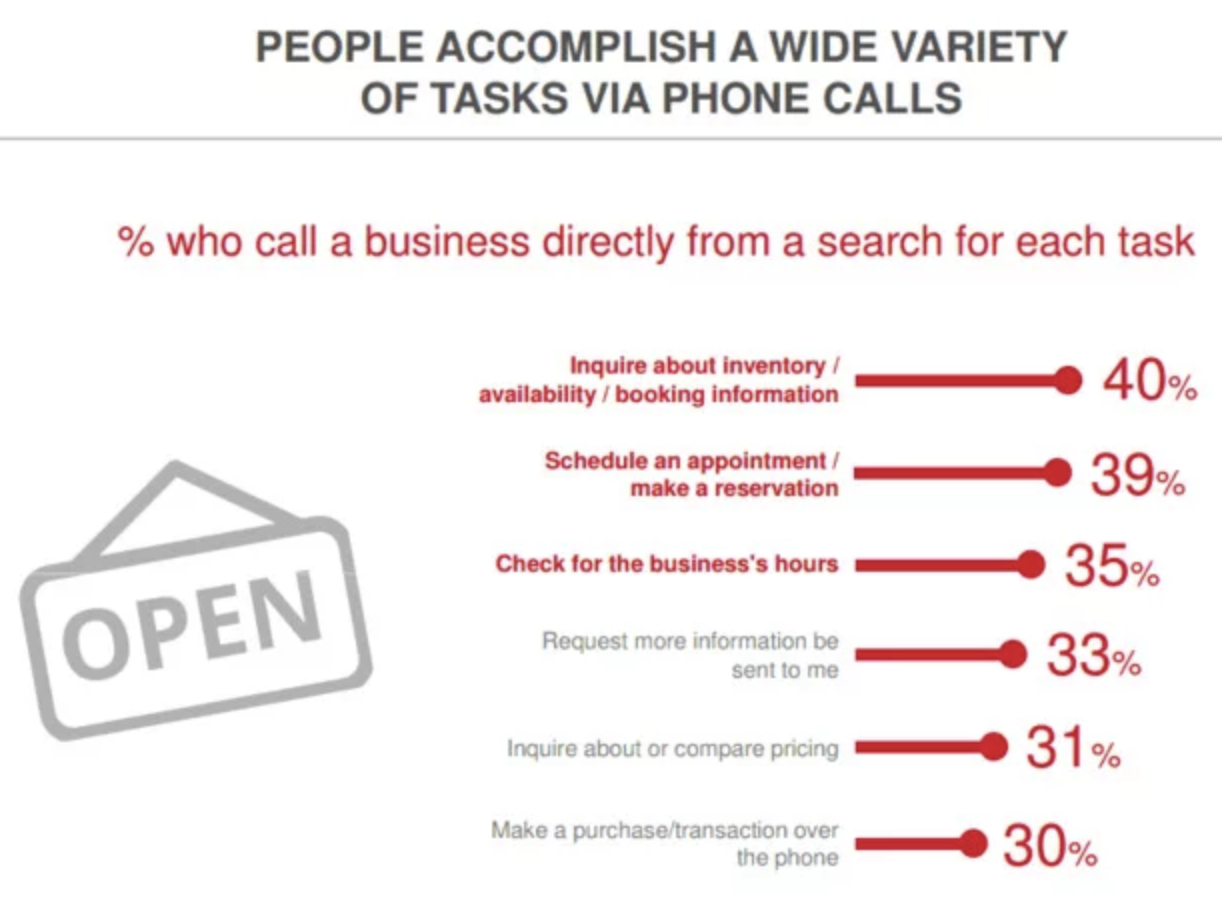 Inquiring about inventory is the top reason for calls – image source
Mobile users tend to want access to whatever information they are looking for quicker.Therefore there's a high chance they'll want to call directly instead of taking the time to navigate your mobile landing page.
Make Reviews Easily Accessible
If your landing page is leading visitors to a product or category page on your website, including reviews on your page is a must to entice potential customers to purchase. However:
"It's equally vital that you know how/where to display your reviews so they blend well with your mobile experience."
This is where click-to-scroll features can also become helpful by allowing users to peruse multiple reviews without overloading the page with your entire testimonial collection.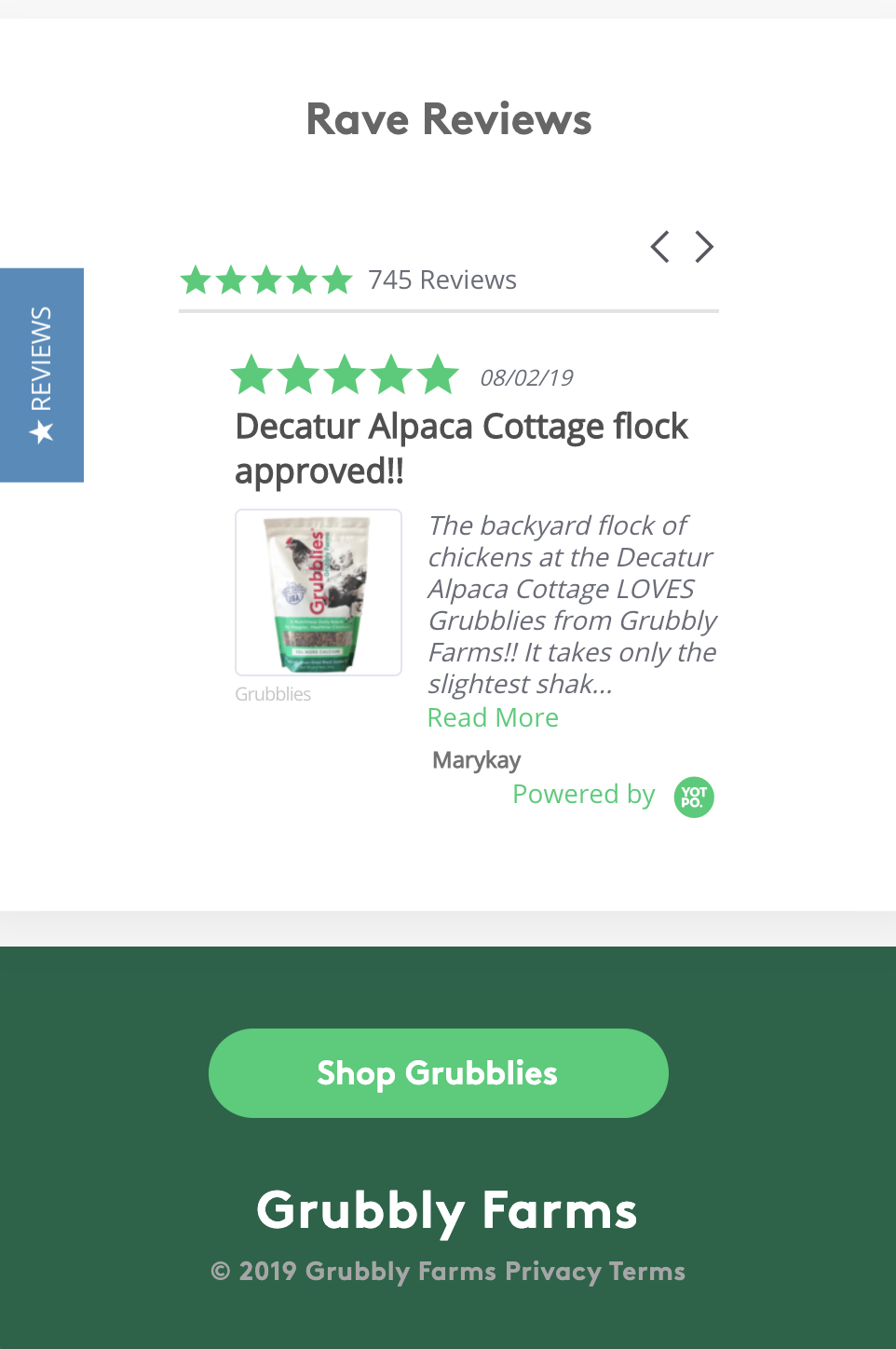 Having a click-to-scroll button that scrolls to the reviews to give the mobile user full access to your online ratings on the landing page will reduce the likelihood of them dropping off and therefore potentially researching other competitors.
Sticky Footers (Not Sticky Headers)
Utilizing sticky navigation bars allows users to always have access to your CTA no matter where they're scrolling on your landing page. Scrolling through a landing page can be cumbersome on mobile devices and sticky footers give them an easy way to navigate to what action they need to take next.
Why not sticky headers you ask?
Well, Luke Wroblewski, Product Director at Google, conducted a detailed analysis of over 1,333 users and realized something – We should be designing for thumbs.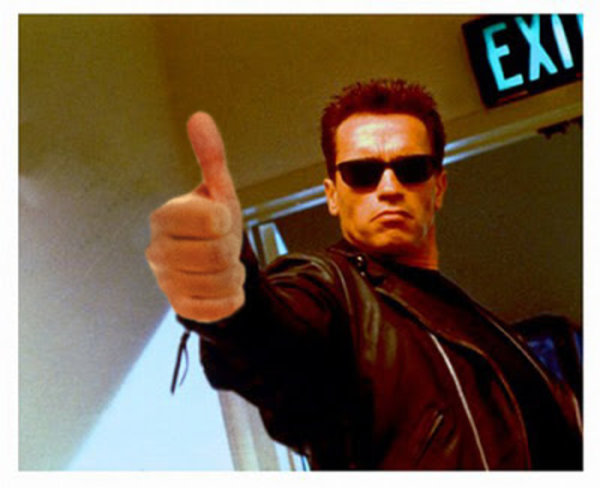 Thumbs up from Ahhrrhhhnorld – image source
This analysis found about 75% of people rely on their thumb and 49% rely on a one-handed grip to get things done on their phones.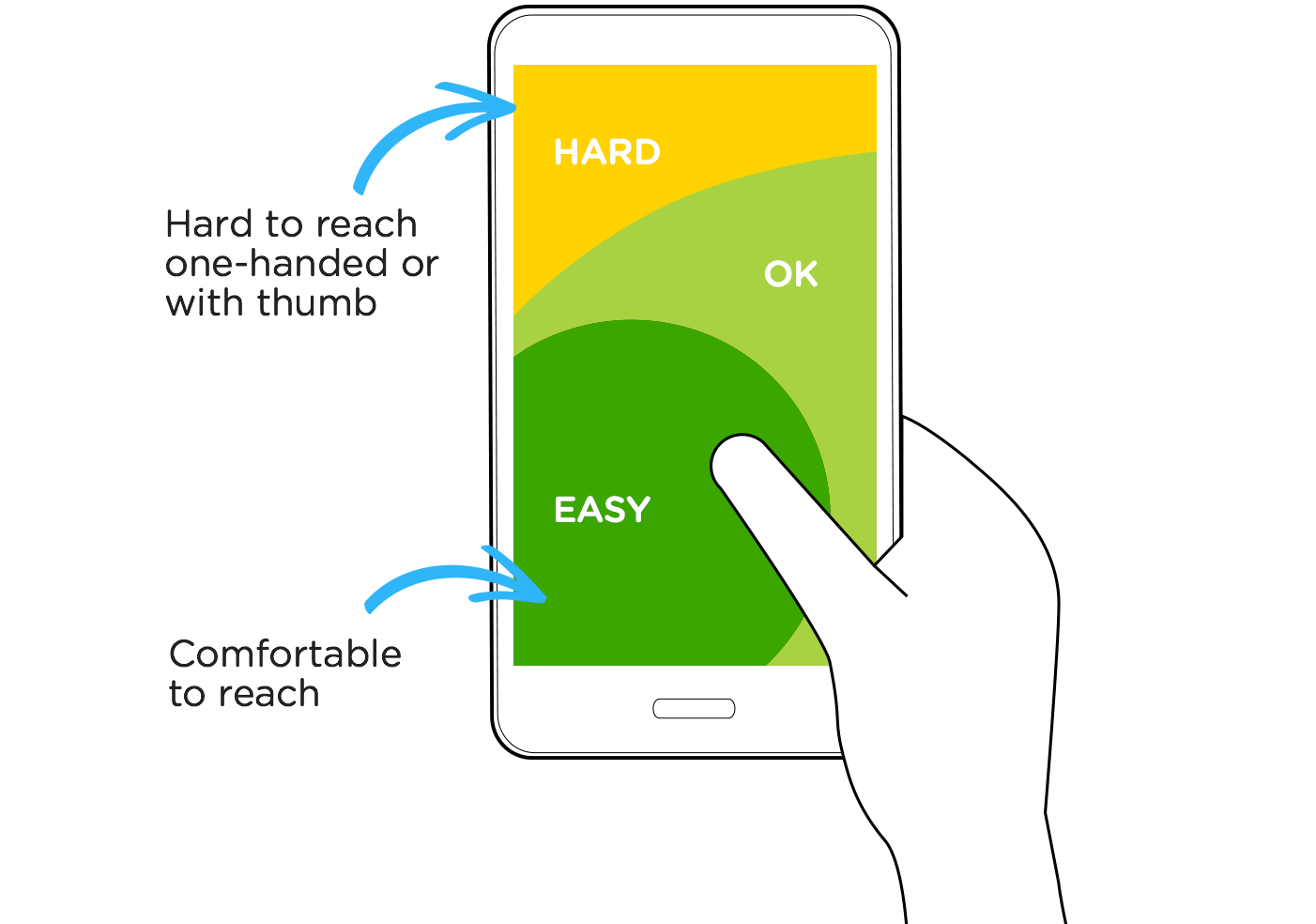 Pay close attention to the next mobile landing page or website you're visiting and see if they've caught on to providing a mobile-first experience for their users. You may be surprised to see how many landing pages are behind the times and how many of your favorite brands still have room to improve.
3) Choose A Core Offer That Matches Your Users' Intent
I couldn't be more emphatic with this tactic: Incorporate copy that is user-centric instead of product-centric with your landing page.
It might sound counterintuitive for an eCommerce landing page. However, focusing on the value proposition of your product with the voice of the customer in mind will be more impactful than selling your brand or product nine times out of ten.
When it comes to aligning your core offer between your ads and your landing pages, message matching is a great place to start.
However, message match might actually just be the tip of the iceberg when it comes to optimizing landing pages. That being said, it's great for creating a benchmark to start A/B testing headlines and other copy on your eCommerce landing page.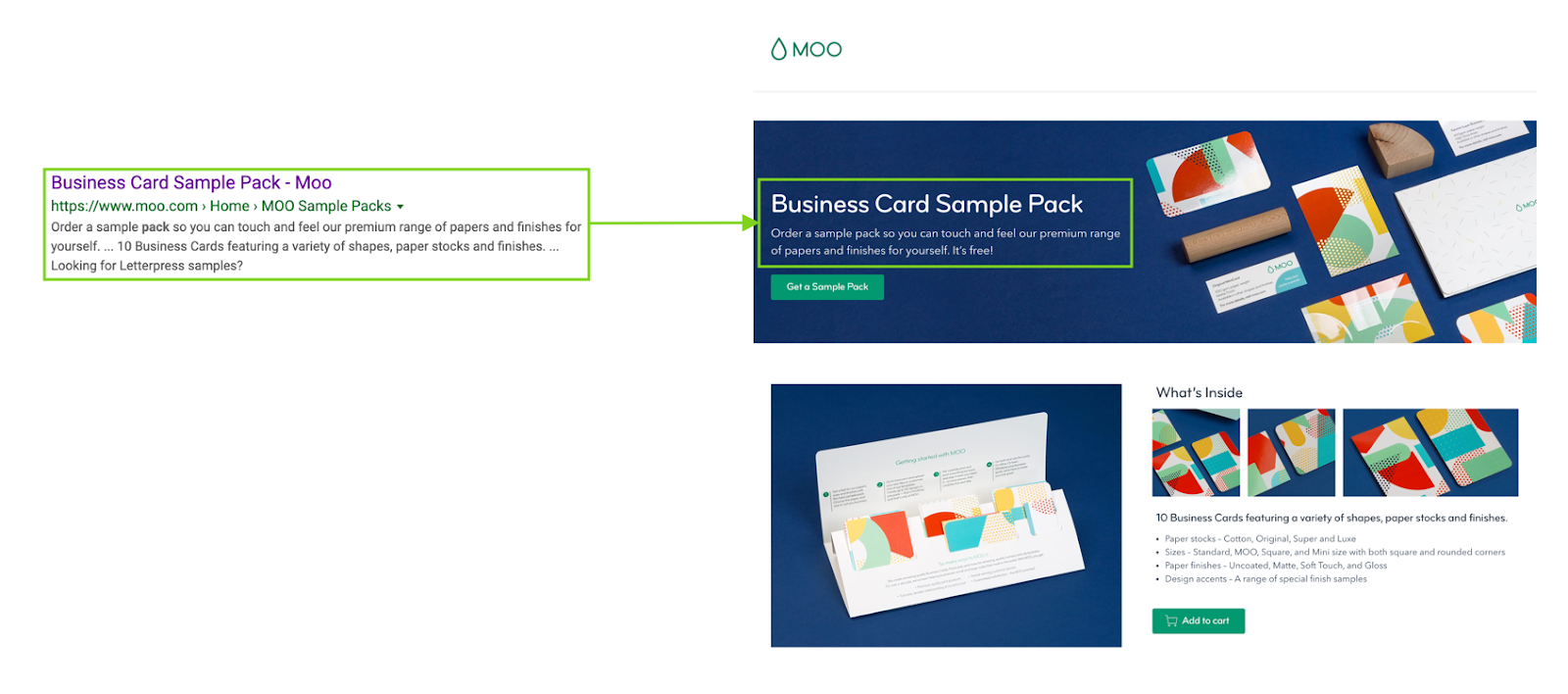 Along with message matching and applying user-centric copy, speaking to your visitors' stage in the purchasing funnel is also important for a successful Unbounce landing page.
How do you figure out your users' level of awareness of your brand (and therefore intent) on your landing page?
Well, for starters…you can ask them.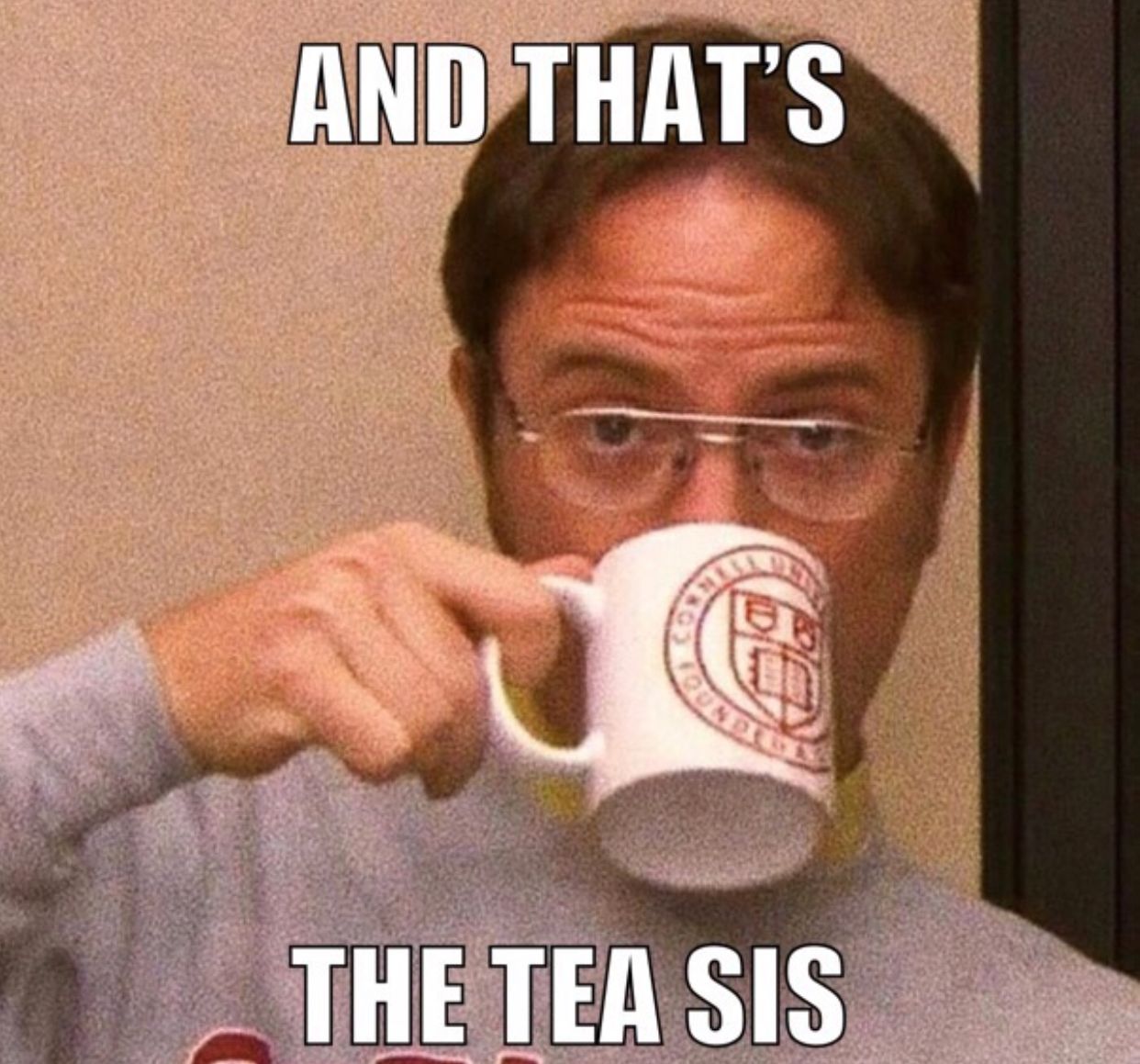 Just ask! – image source
First, you should understand each level of awareness and what they mean.
Levels of Awareness
High awareness (Brand Aware) – They know about your product or brand.
Medium awareness (Solution Aware) – They are aware of the solution to their problem but may not be aware of your product/brand.
Low awareness (Problem Aware) – They don't know about your product. They are aware of the problem but don't know how to fix it.
No awareness (Unaware) – They don't even know they have a problem or a potential need for your product. You don't want to be writing sales pages for this — You may want to look into more interruptive advertising and lower intent offers.
Momoko Price, a conversion copywriter, gives us a great example on how to ask your visitors what their level of intent is with Petdoors.com: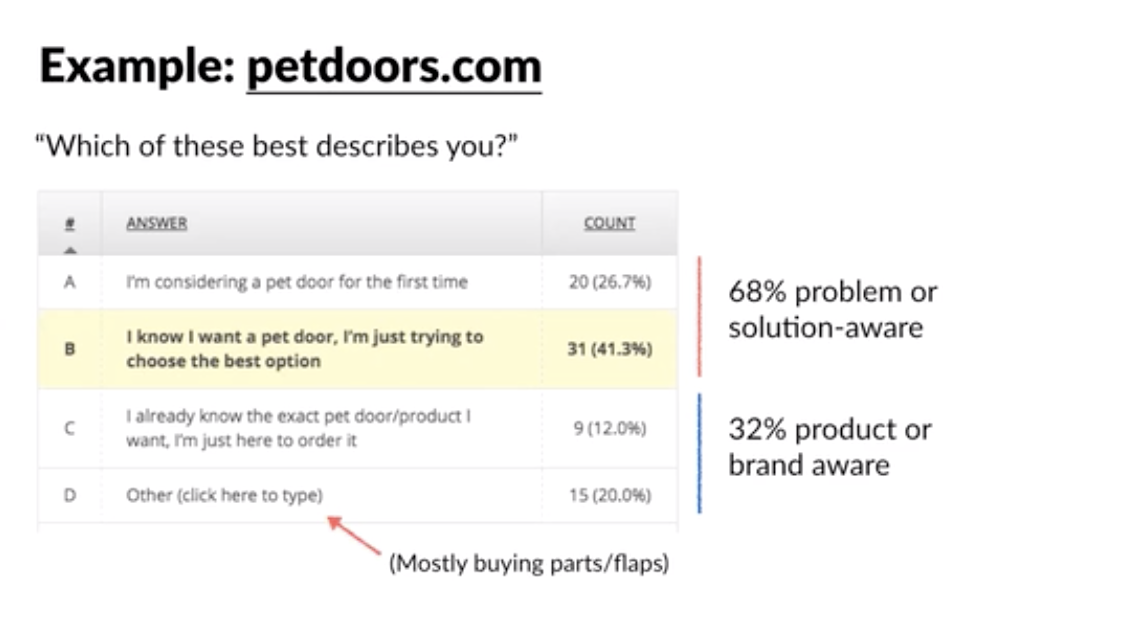 Find Out What Your Customers Want And Where
The best takeaway from this tip is to always listen to the voice of your customer.
If you're looking for helpful tools to help keep your Unbounce landing pages' optimization on track, Hotjar is my weapon of choice.
It's a great tool for collecting data via user polls, session recordings, heatmaps, and funnel visualizations. You can determine intent, problem areas, and potential A/B test ideas on your eCommerce landing pages.
Before we move on, I should mention that it's important you pay attention to the platforms you're advertising on as well as the seasonality of your customer's buying journey. These factors will all determine what core offer you should promote on your landing pages as well.
4) Pay Close Attention To Your Page Copy (Especially Your Microcopy)
Determining the right microcopy of your eCommerce Unbounce landing page should be determined whether or not they boost your Unique Value Proposition. Here are some examples of UVP Boosters to include on your landing page:
Free shipping
Fast shipping / Next day shipping
Free bonus with a purchase
Free setup / installation
No setup fee
No long-term contract, cancel any time
License for multiple computers (vs 1)
Money-back guarantee
A discounted price
Customizable
You also want to be clear, concise, and conversational with your copy. We like to use tools such as Hemingway Editor to determine the readability of body copy and CoSchedule to determine the effectiveness of headlines.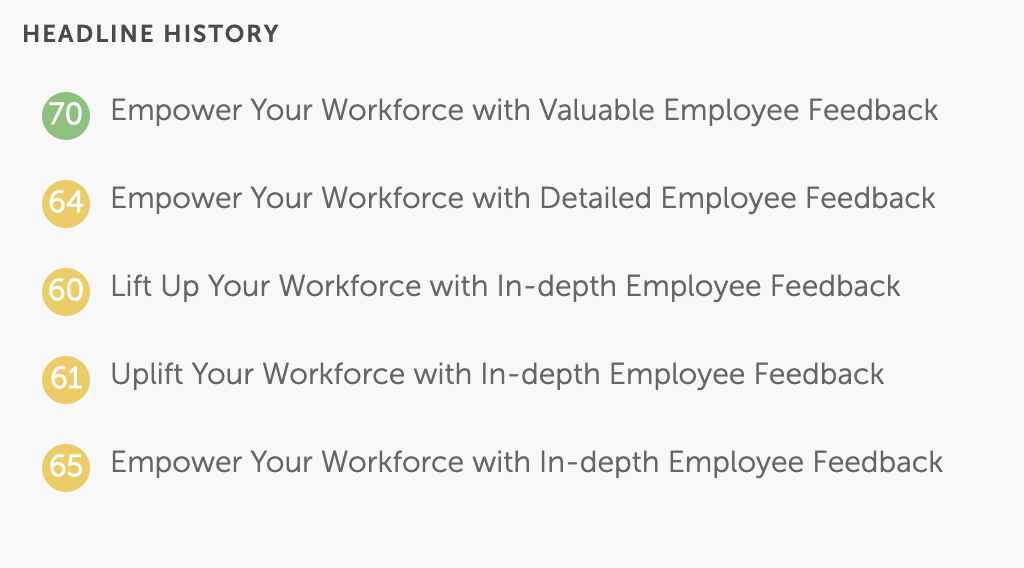 Lastly, consider emphasizing a sense of urgency with your copy on your eCommerce Unbounce landing pages. Whether it's a discount, BOGO, or free shipping, make sure you're emphasizing this in your ad copy as well as on your landing page. You want to get your visitors to act quickly without scaring them off or feeling scammed.
5) Personalize Your Unbounce Landing Pages' Visitor Experience
According to Google, visitors are 80% more likely to do business with a company that provides a personalized experience for them.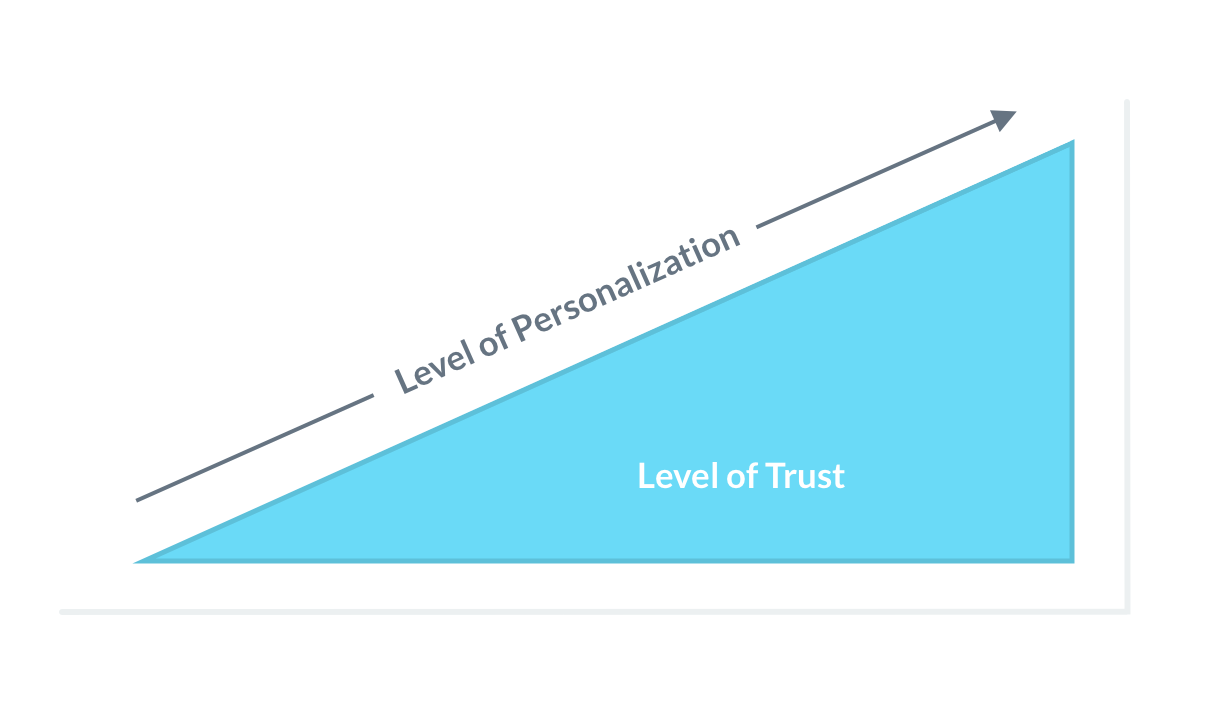 Thankfully, by using Unbounce's native Dynamic Text Insertion tool as well as Javascript and tools like Proof, you can personalize chatbots, headlines, images, etc to "wow" your visitors.
Whether or not you want to personalize your visitors' experience on your eCommerce landing page based on the keywords they're searching, location or even their name. Doing whatever you can to engage them once they land on your page will increase their level of trust with your product or brand.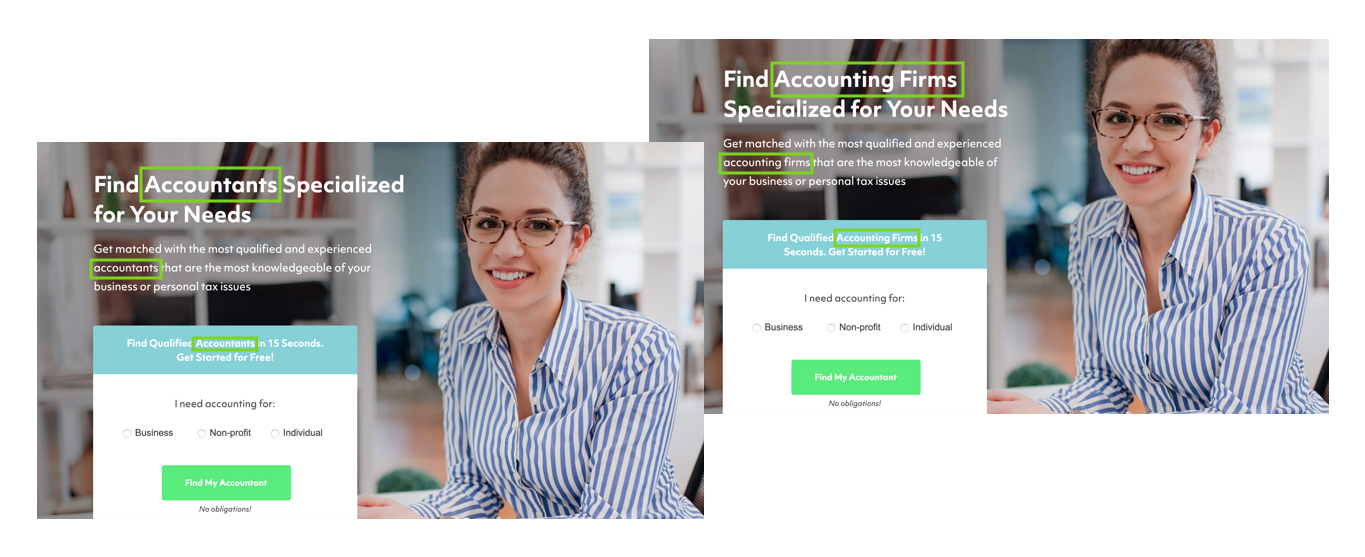 Take the time to track your ideal audience and understand what values, copy, and creative best engage with them. Then implement these personalizations into your Unbounce landing pages.
"Personalizations will put you ahead of the competition and provide your visitors with an experience that will resonate with them beyond their primary landing page experience."
This not only improves the conversion rates of new customers but retention rates of existing customers as well. That's a one-two combo that I'd think is more than worth considering.
Closing Thoughts: Personalization For Unbounce Landing Pages
These tips are meant to help with low hanging fruit on your eCommerce Unbounce landing pages. That being said, there is no one-size-fits-all solution to creating the best eCommerce landing page for your product.
But with these tips and tools, you can build a page that increases the chance you'll get a visitor to convert. The previously mentioned Ultimate Ecommerce Landing Page Lookbook even features high-converting examples from ecommerce brands to give you awesome ideas for your next landing page.
Swipe an idea or two to help you turn prospects into customers like the best of 'em. Personalization doesn't always have to start from scratch – there's nothing wrong with "standing on the shoulders of giants to see a bit farther," after all.
Tip 6 (The biggest tip) is to always rely on the voice of the customer to steer you in the right direction. Never make assumptions and never let the bias of your own product get in the way of improving your KPIs and – most importantly – making your customers happy.