Keyword mining can be dirty. Like, really dirty… (image source)
You might not have heard about keyword mining before, but since you're here, I'm pretty sure you have. Allow me to explain.
Keyword mining is the process of finding and using new keywords that are relevant to the services or products you offer. In other words, keyword mining allows you to increase your reach of keywords that you're currently not bidding on directly for PPC agency purposes. By then adding new keywords to the mix. This then allows you to create new specific ad groups and landing pages with the new keywords you have found.
Why should you care?
Because in the pay-per-click game, everything is about relevancy and quality scores (but you knew this already right?). When you expand your AdWords or Bing Ads account with new relevant keywords and specific ad groups, you're then able to achieve lower CPC (cost per clicks) and higher ad positions. All because of the quality score increases.
Top 5 Keyword Mining Tools
#1 Search Query Reports
One tool that I constantly find overlooked is your regular keyword search query report. The search query report tells you which search queries a user has typed in to trigger your ads. If you're using broad match with your keywords, then take a very close look at this report to determine if you need to add new negative keywords or new regular ones. You might be shocked as to what queries your ads are showing for. Tsk tsk broad match!

So let's say that you sell anatomically incorrect bobbleheads of historical figures. Like this Einstein below.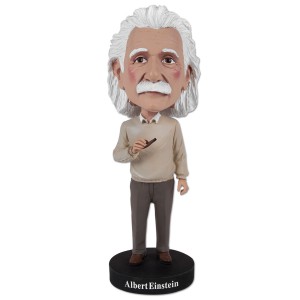 How would you figure out if your visitors are typing in something other than "bobbleheads"? What about figurines, statue, action figure, or doll? I know that's a little weird, but hey, you never know how people think!

You would then use your search query report within AdWords to find variations of your current keywords. Here's how to locate the search query report:
Within one, or all, of your campaigns, select the green "Keywords" tab and then click on the "Keyword details" below. You will then select "All".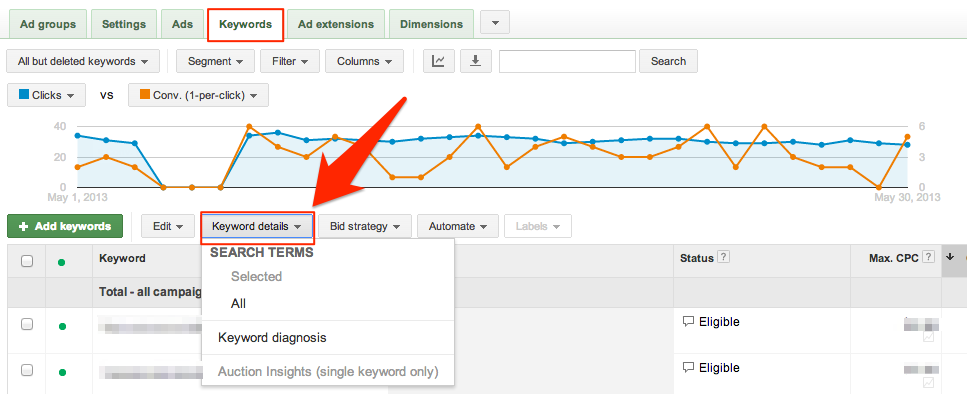 AdWords will then generate the search query report that you can use for your keyword mining explorations.

#2 Google Instant
Have you ever started to type something into Google and then suddenly have suggestions come back to you before you're done typing? That's Google Instant, our second keyword mining tool that we'll explore.

Google Instant is a feature that shows you the most popular search terms related to what you're typing in. The only problem is that it doesn't go far beyond the top 4 suggestions. Major bummer!





But here's a nice little keyword mining tool. It's called FreshKey, and you can find it here. For only $20, FreshKey allows you to extract beyond the top 4 suggestions of Google Instant, so you can add new keywords and start bidding on them separately.

You can then type in synonyms or antonyms to find additional keywords and negative keywords.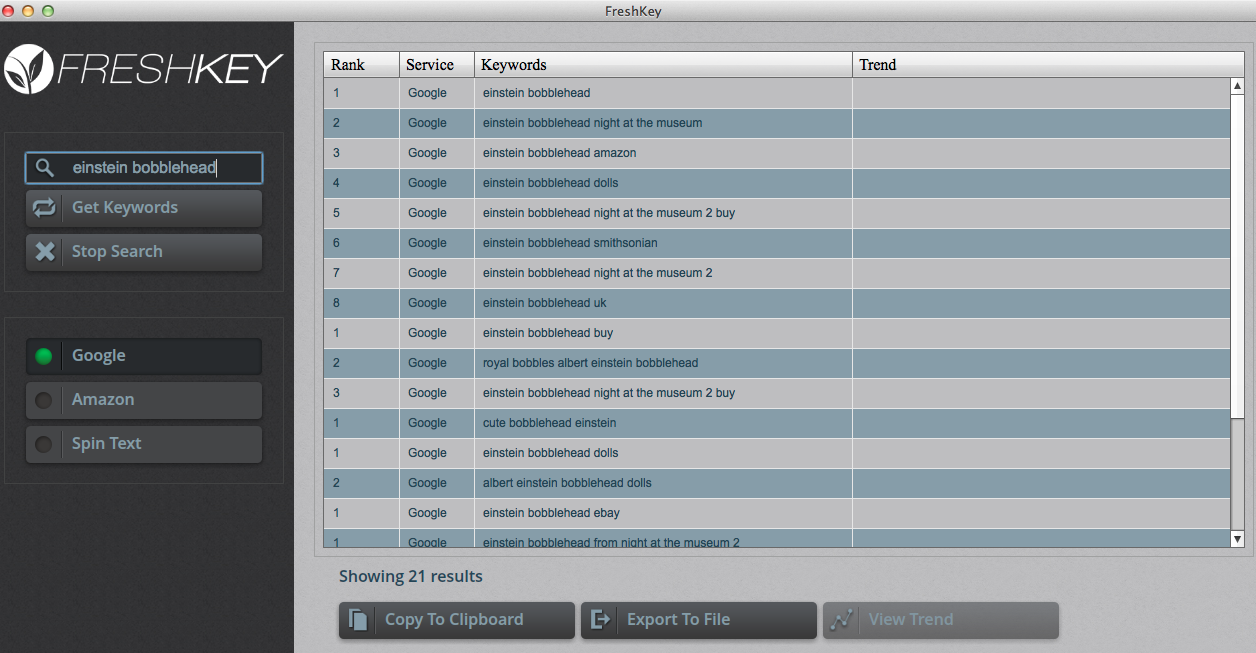 #3 New AdWords Keyword Planner
After just being released to all AdWords accounts a few weeks ago, the new keyword planner allows you to search for new keywords and the estimated cost per click. Consider it the keyword tool and your personal spy, all in one.

The keyword planner is great for PPC keyword mining in that it also gives you ad group ideas, and not just keyword ideas. By using the keyword planner, I found out that I'd probably want to start bidding on "night at the museum einstein bobblehead, einstein toy doll, bobble head albert einstein" and that I'd probably want to exclude the term "baby einstein" as that's a separate product line from what I'm selling. You'll find it under your Tools and Analysis tab within AdWords.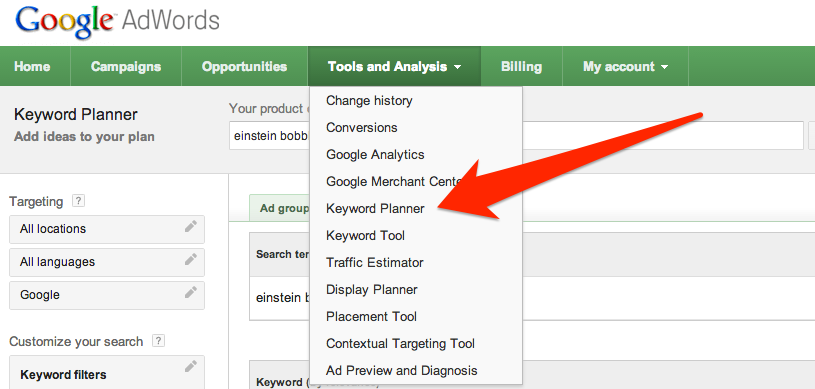 #4 Thesaurus.com
Believe it or not, finding synonyms is not the easiest task, but Thesaurus.com makes it easy.

As you set up your initial keywords, ads, and landing pages, you're probably banking on keywords that you would type in. But what about the other 7 billion people in the world? Do they use the same lingo or words as you do? Probably not. Go to Thesaurus.com and start typing in your most important root keywords.

If you're one of the few who sell both software and bobblehead dolls, then a quick software search on Thesaurus.com yields back interesting results like: courseware, freeware, program, vaporware, etc. Should you use these or should you exclude them? That's up to you!

#5 Competitor Websites & Source Codes
Have you ever look at competitor source codes and seen what keywords they try to organically rank for? They might have been in the game longer than you, and you can use that information to branch out your keyword mining procedures. If you're using Google Chrome as your browser (as you should be), then simply right click on the site and click "View Page Source". You should then see what meta keywords they site has selected to promote.

Another idea is just to simply read competitors websites and find new keywords that way as well.