Being part of the AdWords universe, the Google Keyword Planner is and has been a go-to tool for tons of people who work within the PPC and SEO industry, for a very long time.
And while there are an unhealthy amount of keyword research tools on the market, the Keyword Planner continues to deliver some of the most accurate data.


Why?
Because it's taking its information directly from Google.
With this post, I want to help you use the Google Keyword Planner to its full advantage, but I also want to show you some cool tricks and real data that compares the tool with reality.
But first…

What Does The Google Keyword Planner Do?
The Google Keyword Planner allows you to get new keyword ideas to bid on or use for SEO research purposes.
You can see average cost per clicks, competitiveness, traffic potential, and much more (which we'll cover later) that's specific to your geographic region (city, state, country, area, etc) around the product or service you're trying to promote.
This will help you prioritize which keywords you want to bid on and if there's room for bidding on more keywords (something Google would love for you to consider, wink wink).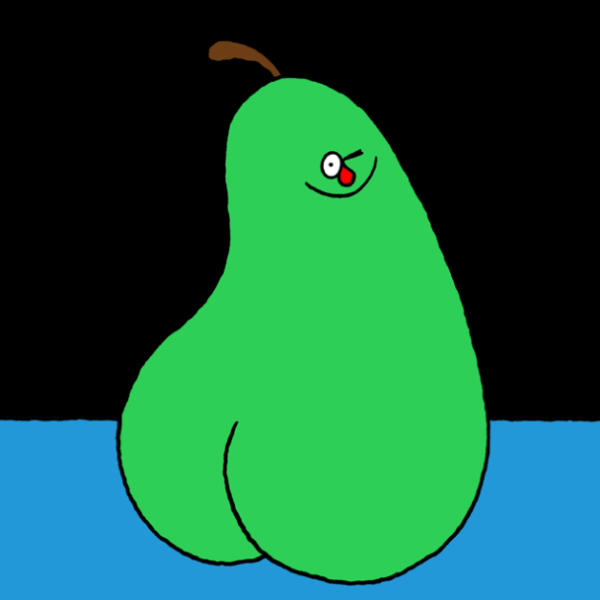 How To Access It
The Google Keyword Planner is intelligently hidden inside your Google AdWords account.
Don't have one? Don't worry. It's quick and easy to sign up for one. Just go here.
Once you're there, you'll go through this process of signing up:


After you're all done logging in, you'll have to go through few more setup steps (Google wants you to add billing information, but you can skip this) before you get to the navigation bar where all the magic happens.


Once there, you're greeted with a welcome screen that asks what you'd like to do.
But before we go into that, it's important that you know this…
What's Keyword Refinement vs Keyword Expansion?
If you're reading this for SEO reasons, then you might be a tad bit disappointed. Since we're a PPC agency here at KlientBoost, we have the luxury to use the Google Keyword Planner for different reasons.
Two of the major reasons are keyword refinement and keyword expansion.
Keyword Refinement: The act of lowering the discrepancy ratio between search terms and keyword to get them closer to a 1:1 match to help improve CTR, Quality Scores, and average CPCs.
This helps you lower your Iceberg Effect presence, which can be a huge performance decreaser in your Search, Display, and Social campaigns.

Keyword Expansion: The act of finding new root keywords that you're currently not getting impressions for. By adding them to your AdWords account, you're able to increase impressions, clicks, and conversions.
We can use the Keyword Planner to expand on keywords we're already bidding on to go more long tail (or use our search term report for that) or we can use it to discover brand new keywords.

Where Would You Like To Start?
Okay, we're back to the Keyword Planner welcome screen that looks like this with four options:

3 Ways to Find New Keywords and Get Search Volume Data
1. Search for new keywords using a phrase, website or category: This option allows you to quickly find brand new keywords using individual search options.
Let's say that you're a university and you want to expand your graduate division:


The first option you have is to enter in your "Product or Service". You don't have to fill out every field like I'm doing in the above GIF (that's just to show you what's possible and we'll break each part down.
Your product or service: In here, you can type in multiple root keywords with the goal of having Google find synonyms, similar terms, and other relevant keywords to show in the results.
If I only use this option, I get keyword ideas like:
graduate programs
graduate degrees
graduate studies
etc.
Your landing page: If you use this option, Google will scan your landing page to understand your product or service. For this example, I typed in "gradschools.com" and it gave me some of these suggestions:
MFA programs
schools with art programs
doctorate degree in art
and many others…
Your product category: For this search option, you have dropdowns of pre-selected lists that Google has already categorized. With our example, the best that fit our research goal is:
Jobs & Education >
Education & Training >
Colleges, Universities & Post-Secondary Education >
Graduate Programs >
MBA Programs
That's a pretty deep dive of five levels to get to the product category that makes most sense for you. Some product categories won't go that deep, and you'll see that for yourself when you get to it.
The keyword results for this search are:
MBA
harvard business school
stanford MBA
oakdale
poets and quants
and lots of others…
Notice how some of those keyword ideas might not make any sense? That's when you'll want to start using Targeting and Filters to narrow things down.
Targeting: This little sub-section allows you to make things more accurate to your geography, language, search engine, and if you want to remove certain keywords from your results, you can add in negative keywords here too.


Locations: You can narrow this down to any area you want, except for a kilometer/mile radius to get more accurate results for the geographic area you care about.
Languages: Want to see results in Danish (shout out to the homeland!) and not English. Make the adjustment here.
Search Engine: This is where you ask to see results only for Google or Google and Search Partners (like AOL, Ask.com, etc)
Negative Keywords: Are there certain keywords results you don't want to see? Then feel free to add those here to filter out. Common ones could be: free, how, when, why, if, where, etc that are informational searches (but we'll also talk about how to use these to your advantage later too)
Date Range: Want to compare results within a certain date range? Then this is what you'll want to use next. You can also compare two different date ranges against each other.


After you're done with those options, you have a few more that help you "Customize your search". These include keyword filters, keyword options, and keywords to include.
Keyword Filters: If you only want to see keyword results that have a minimum or maximum search volume, then you can set your thresholds here. You can also adjust your minimum and maximum bids. Let's say you only want to see keyword results that have an average bid of $1 or less.
You can also search for ad impression share numbers. As Google puts it:
"Ad impression share is the number of impressions you've received divided by the total number of searches for the location and network you're targeting that matched the keyword exactly in the last calendar month."
If you're curious about low, medium, or high competition levels, then you can also filter to see that specifically.


Keyword Options: Keyword options are additional filters you can add to your results by triggering things on and off, such as:
Only show ideas closely related to my search terms
Show keywords in my account (something you might not want to see results for)
Show keywords in my plan (exclude ones that are already in your plan)
Show adult ideas

Keywords To Include: Want to see keyword results that only contain certain words? Then add them to your list here and Google will make sure to adjust the results based off that.


2. Get search volume data and trends: This is the next research option you can use after "Search for new keywords using a phrase, website or category."


As you can see from the above screenshot, your keyword filtering options are similar from before, but now you have a bigger box for entering in keywords with option 1. You can also upload a file with option 2.
This type of research allows you to see data around keywords you already know of. The first option of "Search for new keywords using a phrase, website or category" allow you to discover new keywords.
3. Multiply keyword lists to get new ideas: Want to combine multiple words to have Google mash them together to find new keyword ideas with search volume? Then this option could be great for you.
As you see in the screenshot below, you have three keyword columns you can use to create multiple variations and permutations of words that Google will connect to real search trends.

Plan Your Budget and Get Forecasts
Your last option for keyword research with the Google Keyword Planner is the option to "Plan your budget and get forecasts".
Google will use the data it has to foresee what type of future search volumes there will be around your keywords, even based around the match types you decide to include in your list.


The bigger difference with this option is that you can potentially see the search volume six months out (as an example). This is great if you have seasonality with your AdWords advertising.


Understanding The Keyword Planner Results Page
Now that you know all the different ways to search for new keyword ideas and see trends, volumes, competition levels, and other data, it's time to get to know the results page.
Since you have four different ways to search for keywords and data, I decided to unravel the results page around the type of search that gives you the most insight: Search for new keywords using a phrase, website or category.


If you decide to Plan your budget a get forecasts using the "Get click and cost performance forecasts", then you won't be getting new keyword ideas to bid on. Instead, you'll get forecasting graphs that look like this:


You'll still get to know costs and other metrics that will help you add it to your keyword plan. You can also narrow down your forecasting results by device and location and get an idea of average CPA – which Google states is based around your account's conversion rate, not that of your competitors.
Now, back to the keyword results GIF from above.
On the left hand side of your results page, you'll see the filters that are available (that you also had before you saw the results). These filters allow you to further narrow down your results now that you can see them on the results page.

Keywords vs. Ad Groups
You'll notice that your results page will have two tabs called "Ad group ideas" and "Keyword ideas".
Many people make the mistake and ignore the Ad group ideas tab, but in fact, the "Ad group ideas" tab will have synonyms, other relevant terms, and similar keyword results that you can use.
Usually giving you much higher keyword idea volumes than the regular "Keyword ideas" tab.


Both the "Keyword ideas" and "Ad group ideas" tabs are extremely helpful for when you use them in conjunction with Single Keyword Ad Groups.
This will help you control things and lessen your search term to keyword discrepancy by quickly figuring out which keyword branches are the most relevant and best performing for you.

Graph Dropdowns
Next up are your graph dropdowns that you have at the top of your results page. To begin with, it shows you "Search volume trends" with its blue pillars.


Search volume trends: Adjust your filters and you'll find that the volume changes depending on your location targeting.
To give you an example, "balloon animals" is oddly peaking during the month of October – maybe it has to do with Halloween?


Mobile trends: Wondering if your target market finds you via a mobile device or a computer? Then use this graph to see that. It will give you a mobile vs total column view.
Breakdown by device: Here you'll see a pie chart percentage split between which devices are responsible for what search volume:
Breakdown by location: If you're looking to expand your locations and wonder which areas have the most demand for your service or product, then you can filter down by country or state and see which cities have the highest demand.


Account/plan coverage: This view shows you if you're already bidding on keywords that are part of your new plan. If the percentage is high, then you need to do a better job finding more or different keywords to add to your plan.
Compared to competitor domains: This view gives you a breakdown of competitor domains and their ad impression share compared to yours for the keyword results.
Compared to market leader domains: This compares your ad impression share to the ad impression shares of the top five market leader domains that are in your space.
Keyword Planner Terms & Abbreviations
You might feel like the Keyword Planner is the equivalent to a NASA space shuttle cockpit. There's no shortage of buttons, but plenty of question marks.


Here's a breakdown of the different terms, acronyms, and abbreviations you might find:
Search Terms: Keywords are what you bid on, Search terms are what people type in on Google to trigger your ad. It's your Keyword match type that dictates how tight the correlation between the two are. For your sake, set your keyword results to exact match to make sure you get accurate metrics.
Another reason and way for you to avoid having the Iceberg Effect dominate your AdWords strategy in a bad way.
Keyword (by relevance): Compared to your Search term at the top of the results page, these are the results that Google determines to be the most relevant and similar.
Avg. Monthly Searches: Depending on your filters, this column gives you a breakdown of each keyword's search volume.

Competition (only for AdWords, not for organic): In my own opinion, this column is pretty worthless. Competition levels deemed by Google is highly subjective, and we've seen "High" competition keywords give some of the lowest cost per conversions. Don't be worried if most of your keyword results have high competition, that only means that the bulk of advertisers in your industry target those keywords (which are usually simple, shorter tail keywords).
Suggested Bid: Another subjective suggestion from Google that takes older data to guide you in what you should set your max CPC bid at.
Ad Impression Share: This metric gives you insight into your current impression for that keyword. It can only show you this column if it finds that your account is already triggering ads for those Search terms.
Add to plan: Your plan is the far right hand column of your Keyword Planner results page. If you find Keywords or Ad groups you like, Google suggests that you add them to your "plan", to then later review, and then implement into your account by "Saving to account".Again, be careful of adding directly to your account without any ad group structure. This is again why we recommend the Single Keyword Ad Group setup.
Downloading Your Plan & Using It In Your AdWords Account
Okay, you've done your research, you've added filters and narrowed down your keyword results.
The next step now is to add either add these keywords to your plan, or downloading the Keyword Planner results directly as a CSV.


Download the file format as an AdWords Editor CSV so you can plug and play immediately and mix the campaign and ad group structure around as you'd like.

How To Judge Your New Keywords
Not all keywords are created equal, and with the proper tracking, you'll quickly see which keywords perform best when paired with certain calls to action/offers.
Here are some other things to consider when you look at your Keyword Planner results:
Search Volume: If you don't have a ton of time to create new ad groups for different keywords, then focusing on the keywords with the highest search volume (usually shorter tail keywords), will give you the most potential impressions, clicks, and if you're lucky, conversions.
PPC Competition: As you can see the low, medium, and high competition volumes, decide for yourself whether or not it makes sense to group keyword results in different campaigns around Google's suggest competition levels.
We've sometimes found that competition levels are correlated with average cost per conversions because of the lower average cost per clicks.
Conversion Intent: Remember how I said that not all keywords are created equally? This is true when you start thinking about the intent behind someone using that keyword to search for results.
Many times, you'll have keywords that are more informational in nature, and not ready to buy or take action.
This is something we call Multi Intent Keywords.
Multi Intent Keywords: Just like you have different PPC traffic temperatures when it comes to search, social, display, and video, you also have different conversion intent temperatures depending on what keywords you're bidding on.
Take this group of keywords for example:


As you can see, each keyword might be something you want to bid on as it shows people who may be interested in selling their car.
Should you bid on all those keywords and send them to the same landing page?
No. That's a bad idea.
And it's a bad idea because someone who is thinking of what their car is worth won't want to get a quote from your landing page form. They want a call to action that's suited to them.
This is why it's important for you to identify which keyword groups enter into your conversion cycle, and at what point.
It will help you out tremendously by understand the different types of PPC traffic your keywords can generate by reading about multi intent keywords.

Other Keyword Planner Tips & Tricks
Before we get into the research portion of this Keyword Planner post, let's talk about some quick wins you can have with some uncommon Keyword Planner tips & tricks.
Ad group ideas tab: We already spoke about there difference between the Keyword ideas and Ad group ideas tab.
Use the "Ad group ideas" tab to find newer branches of keywords that you haven't thought of before, to then conduct more research to find new keywords.

Use negative keywords: Once you're on the Keyword Planner results page, you can quickly scan to see which types of keywords you're interested in and which you aren't.
Use negative keywords to refine your results so your CSV or plans are cleaner and more accurate for quicker deployment in your AdWords account.

Multi intent keywords: Familiarize yourself with the fact that keywords enter your marketing funnel at different stages. Read the post and start labeling your keywords around their micro conversion metrics and experiment with different call to actions.
Use competitor landing pages: Using your own URLs as search result opportunities only gets you so far. Find your competitor URLs and landing pages with PPC spy tools and use those URLs within the Keyword Planner.
You'll find that the results page will differ depending on the competitor URL you use.
Competitor display audiences: If you run ads on the AdWords Display Network, then you can also use competitor URLs to find new keyword contextual targeting options.
From us here at KlientBoost, we've found that some of the fastest ways to generate more display conversions, is to keyword contextually target people who have other interests.
Like gardeners who also like AM radio.
Or motorcycle owners who also like paintballing.
These are what we call "ancillary audiences".
Pinterest search results: Use the URL from a Pinterest search result as your landing page search criteria and have Google crawl the different Pinterest results to give you new ideas for keywords.
Here's a look at what I just got using the URL: https://www.pinterest.com/explore/patio-ideas/


Blog post URLs: Use your own blog post URLs or competitor ones too, to find other keyword groupings you can take advantage off to expand your impression reach.
Forums: Similar to the above idea, use forum URLs and thread URLs to add into the Google Keyword Planner.

Reddit URLs: Reddit is one of the most dynamic semi-forums that can get very detailed, very quickly. Here's a look at the gardening sub-reddit results:


Wikipedia URLs: Another idea is to Google search your product/service/offer with Wikipedia included – gardening + wikipedia – to find this URL: https://en.wikipedia.org/wiki/Gardening

How Accurate Is The Google Keyword Planner? – Original Research
Since the keyword planner metrics are focused around AdWords history, I thought it might be interesting to see how accurate the tool is in comparison to real-time data we have on specific keywords.

AdWords Account #1 – Auto Loan Rates
Here's what the Keyword Planner suggested within a 30 day window:


And here's the reality from the last 30 days:

AdWords Account #2 – Business Class Flight
Here's what the Keyword Planner suggested within a 30 day window:


And here's the reality from the last 30 days:

AdWords Account #3 – Family Lawyer
Here's what the Keyword Planner suggested within a 30 day window:


And here's the reality from the last 30 days:


In summary, you can see that three things stayed consistent across the three different verticals:
Suggested bids are higher than the average CPCs we see in the account. This could also be because we can control max CPC bids and are okay with lower average positions.
Impression volumes are much higher in the account, than what the Keyword Planner suggests.
Higher competition levels do not equal higher than average cost per conversions.
In Closing…
If you've made it this far, congrats!
You're now one of the smartest people that knows what the Keyword Planner does and more importantly, how to use it effectively.
What other interesting ways have you been able to use the Keyword Planner to your advantage? Would love to know so we can update this post with more ideas.