We're now two decades into SEO. Like, real, competitive SEO.
And many of you may be thinking: how am I supposed to outrank some of my competitors who have been at this for years?
Cold, hard truth: in many cases, you won't be able to. Some of your industry's most popular keywords may prove too big a wall to climb given your available resources.
Good news: you don't need to outrank your biggest competitors for your biggest keywords if you can outrank them more often for your littlest keywords.
Enter: long-tail keywords.
Long-tail keywords are, well, longer, more specific keywords with less search volume, less competition, and higher upside of ranking.
Sounds nice? We thought so.
In this article, we'll explore everything you need to know about long-tail keywords: what they are, how they work, why they're important, and how to find them.
When you're finished, you'll know how to use long-tail keywords to drive organic traffic to your website even in the toughest of markets.
Let's go!
Subscribe to our weekly newsletter for tips so good that we might put ourselves out of business.
What are long-tail keywords?
Long-tail keywords are longer, more specific search terms (3-8+ words) with lower search volume (less popular keywords) and fewer competitors than shorter, broader keywords.
The name originates from the book The Long Tail, where author Chris Anderson uses the term to describe how brands like Amazon dominate by selling a wide variety of less popular products.
Like in the book, a long-tail SEO strategy is all about ranking for a wide variety of narrower keywords with lower demand.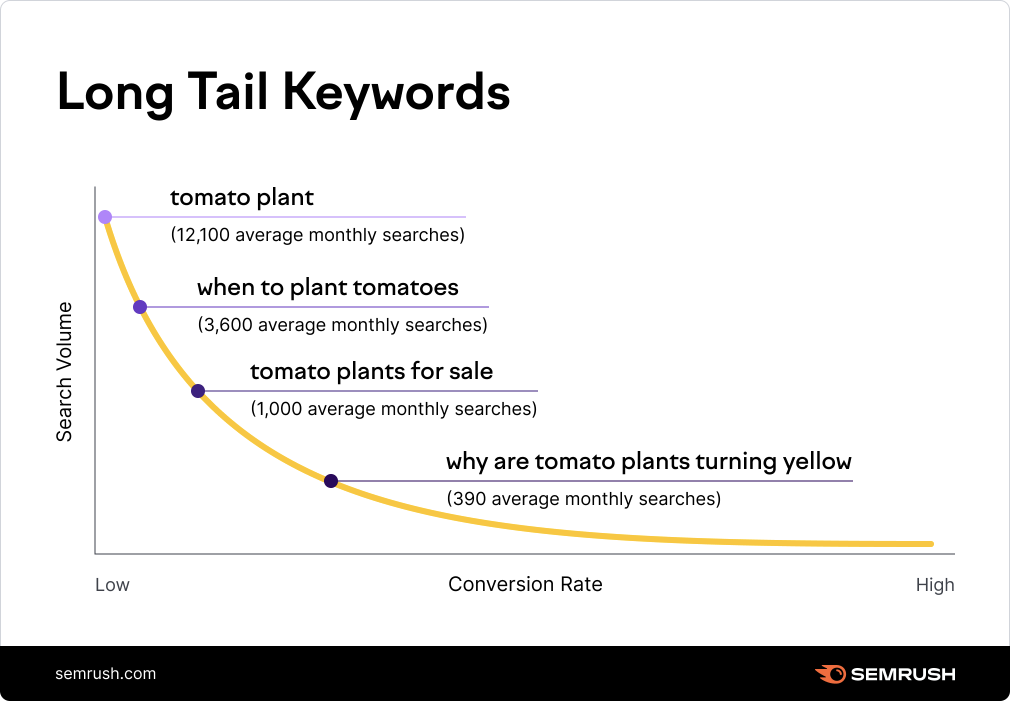 For new websites or websites that compete in competitive markets where ranking on the first page of SERPS could take years, long-tail keywords offer the perfect SEO entry point.
After all, low search volume does not mean low commercial opportunity.
Long-tail vs. short-tail
Unlike long-tail keywords, short-tail keywords (or "head" keywords or head terms) are shorter, broader search terms with more search volume and higher competition.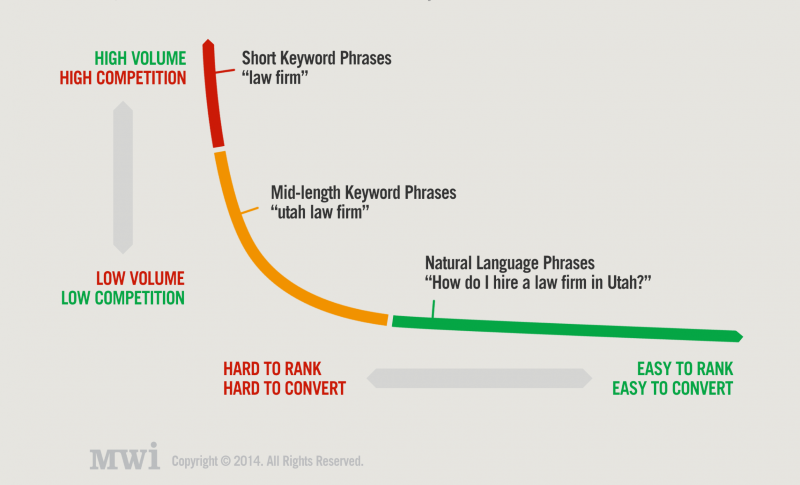 For example, "SEO" is a short-tail keyword. Whereas "local SEO for professional service firms in Boca Raton" is a long-tail keyword.
Though the latter may not drive as much organic traffic, since it clearly articulates the intent of the searcher, it's easier to provide a better answer, which leads to higher conversions.
Had that same agency sought to rank for "SEO," sure, they may have driven more search traffic to their website, but how many of those visitors would have been professional service firms looking for help? Not many.
Example of long-tail keywords
Let's look at a few more examples to drive the point home.
Car insurance (head keyword)
Insurance for Tesla model 3
Tesla model 3 insurance cost california
How much is insurance for a Tesla owner who is 18
Lawyer (head keyword)
Personal injury statute of limitations california
Personal injury lawyer Garden Grove CA
Biggest personal injury law firms in California
SEO (head keyword)
What does search engine optimization mean
SEO agency that specializes in veterinary market
Learn search engine optimization online
Why are long-tail keywords critical to your SEO?
1. 91% of search is long-tail
Long-tail is how people search. And with the rise of voice search (where people speak their queries), longer-tail keywords are only getting longer and more frequent. In fact, according to a Brain Deen study, 91% of total searches are long-tail (even though combined they only make up 3.3% of total search volume).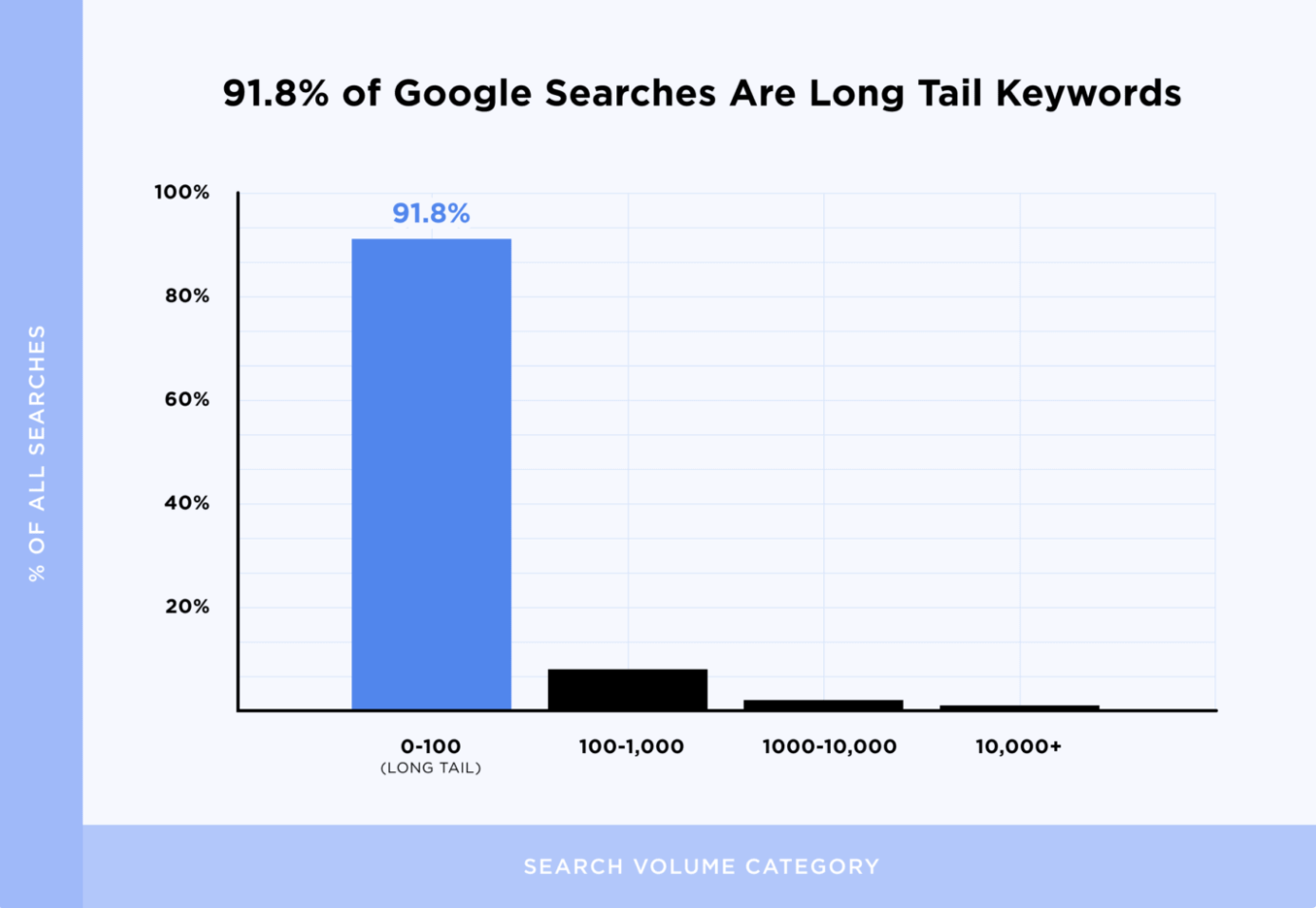 2. Long-tail is less competitive
Depending on the industry (ahem, SEO), even long-tail keywords have grown quite competitive. But in general, since head keywords drive so much more monthly search volume and subsequent traffic, they're also far more competitive.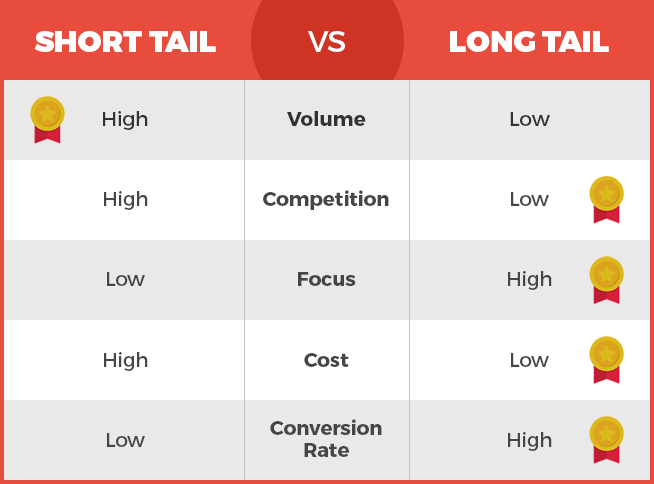 3. Long-tail leads to more conversions
Long-tail keywords convert at a higher clip because they're more telling: it's far easier to provide quality answers and products when you know exactly what someone is looking for.
Also, naturally, when searching for products and services, long-tail keywords are the keywords of purchase-intent.
For example, when someone searches for "ties," they're far less likely to buy a tie immediately than when they search for "blue silk seven fold necktie."
How to find long-tail keyword opportunities
The basis for any sound SEO strategy, long-tail included, starts with understanding your target audience.
Hopefully, by this stage, you already have a firm grasp on your target audience(s). Heck, you may even have personas or segment portraits to draw inspiration from.
In any case, you'll need to know as much information about how your target audience consumes information and shops for your products:
Who is our target audience(s)? What segments are we pursuing?
What are their needs? How do they differ between segments?
How do they currently buy products/services we sell? What steps do they take?
What resources do they already use online to learn about our industry?
What information are they looking for but can't find?
What topics do they explore (related to our industry) when they're not shopping?
Armed with insights about what your target audience(s) needs, how they shop, why they buy, and how they consume information, now you can start to build an intentional list of long-tail keywords that help them along their journey from awareness to purchase.
Enter: long-tail keyword research.
Long-tail keyword research
Good news: we wrote an entire article on keyword research tools. But for now, let's dive into some of our favorite SEO tools for generating keyword ideas.
We grouped them into four categories:
Google tools (Free)
SEM tools (Paid)
Keyword tools (Free)
Forums (Quora, Reddit, Stack Exchange, social media, etc.)
Free Google tools
Who better to ask for long-tail keyword recommendations than the search giant itself?
Google has a suite of features you can use to track down the perfect long-tail keyword. Totally free.
Google autocomplete
When you start typing in a search query on Google, you'll notice it shows a drop-down menu with autocomplete options. These are long-tail keywords related to your keyword. Use them!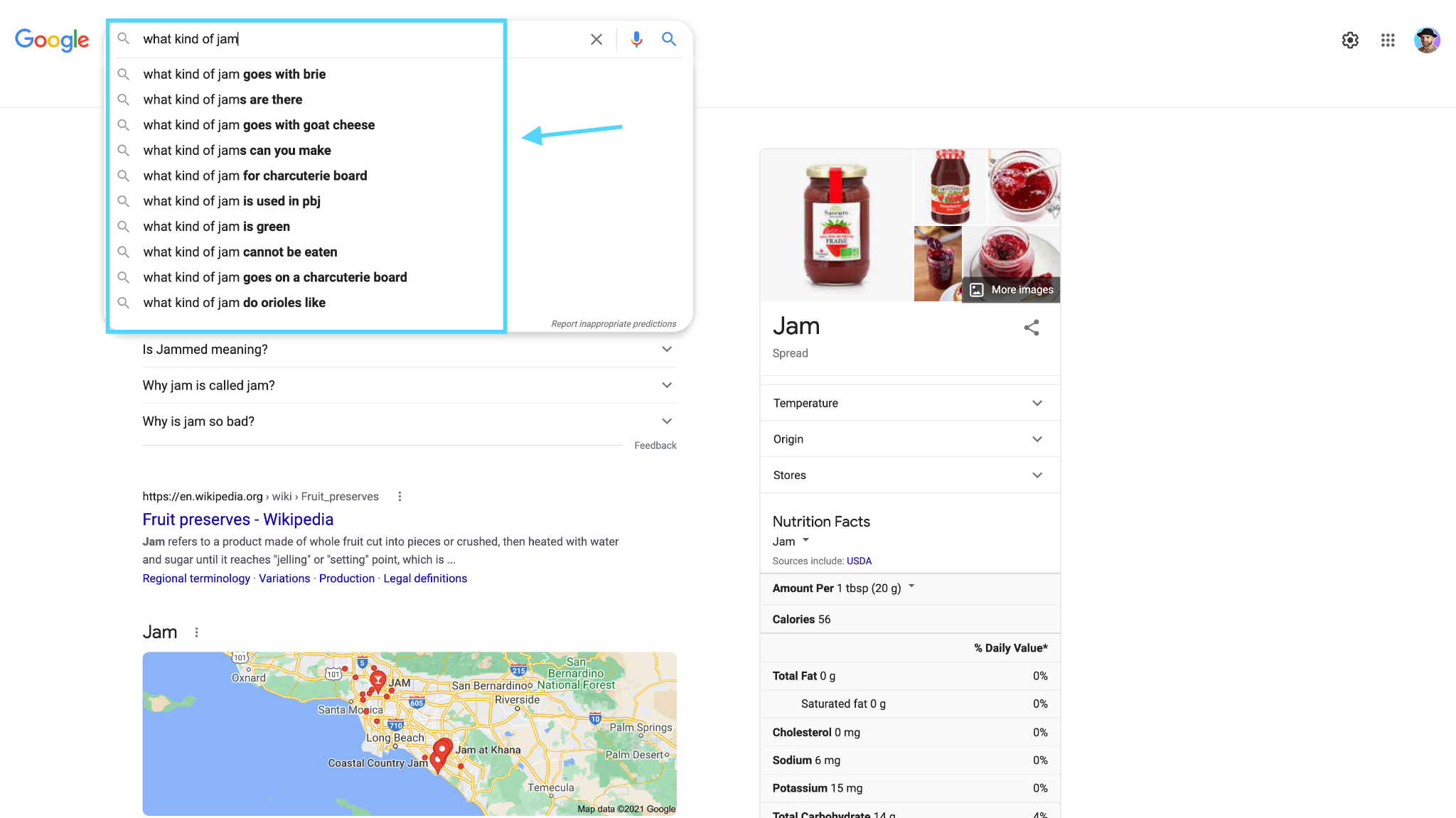 Google "People also ask"
Google also populates a "People also ask" section midway down the page after you type in a query. Like with autocomplete, these are chock full of long-tail keywords related to your main query, and they're usually different from autocomplete suggestions.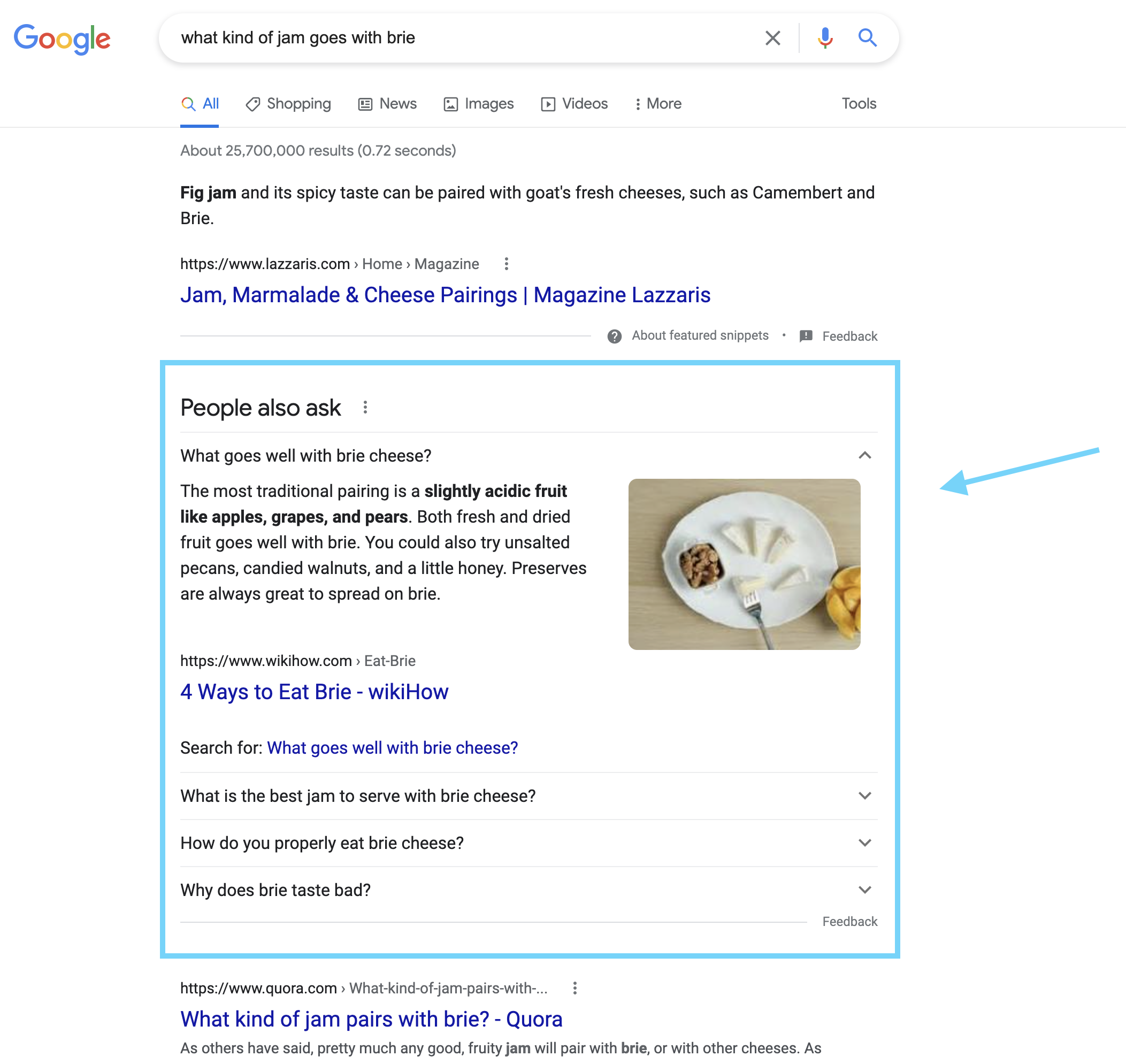 Google related searches
Google provides a "related searches" section at the bottom of the page after you type in a query. Again, these are loaded with useful long-tail related keywords people also search for when investigating your main keyword.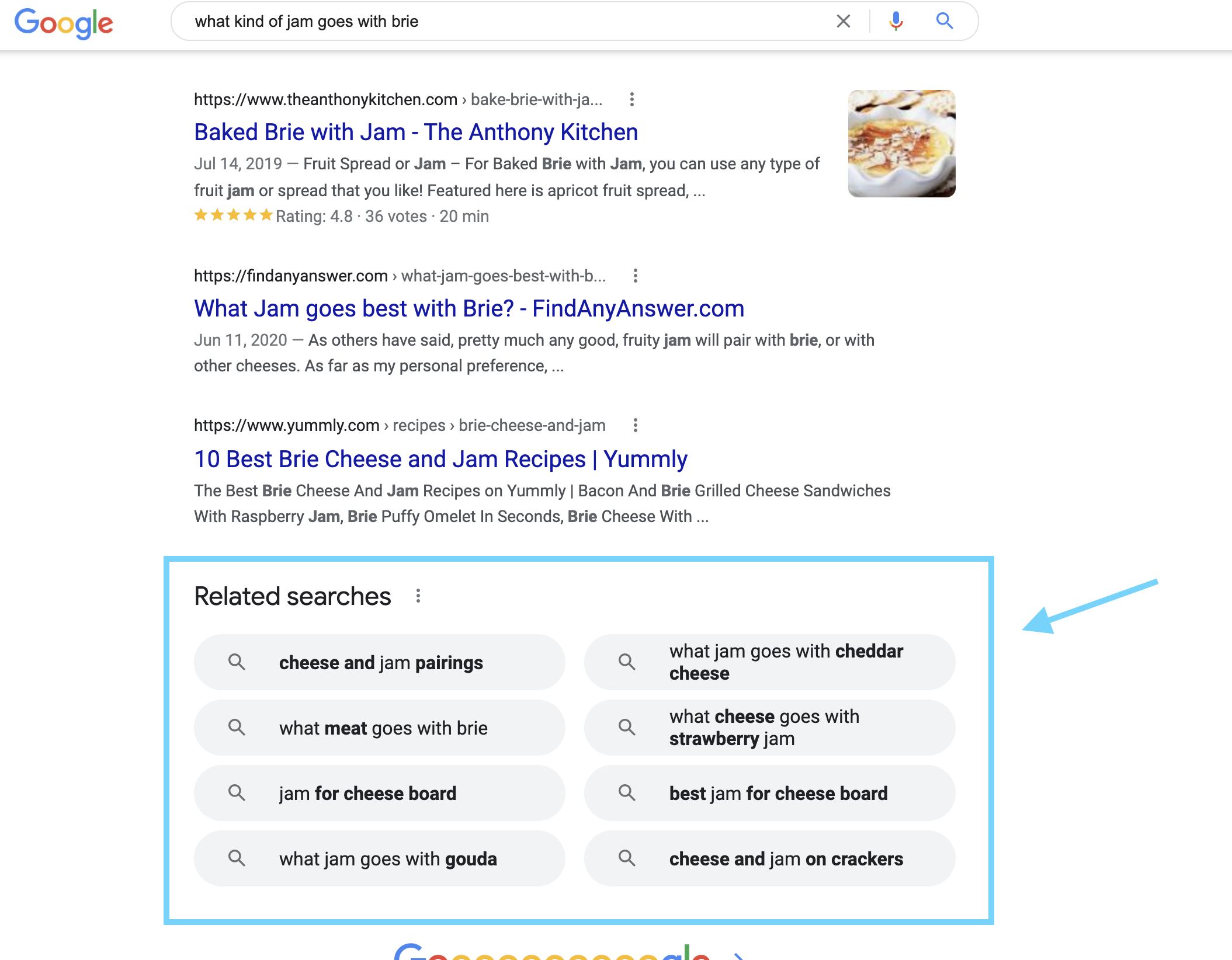 Google Keyword Planner
Last, you can sign up for a free Google Ads account and use Google's Keyword Planner. What is it? A keyword research tool that helps you identify popular queries, long-tail keywords recommendations, search volume, and competitiveness.
After you create an account, click "start with keywords," then type in your target keywords.

From there, Google will spit out a list of recommended keywords, from short-tail to long-tail. Use this tool to get an idea of how competitive the search term is and how much monthly volume you can expect to receive if you rank atop search for it.

Google Trends
Not only can you use Google Trends to find trending queries, but you can use it to find related queries to those that are trending as well. In fact, Google trends gives you 14 related topics and 18 related queries. Both are great starting points for long-tail keywords.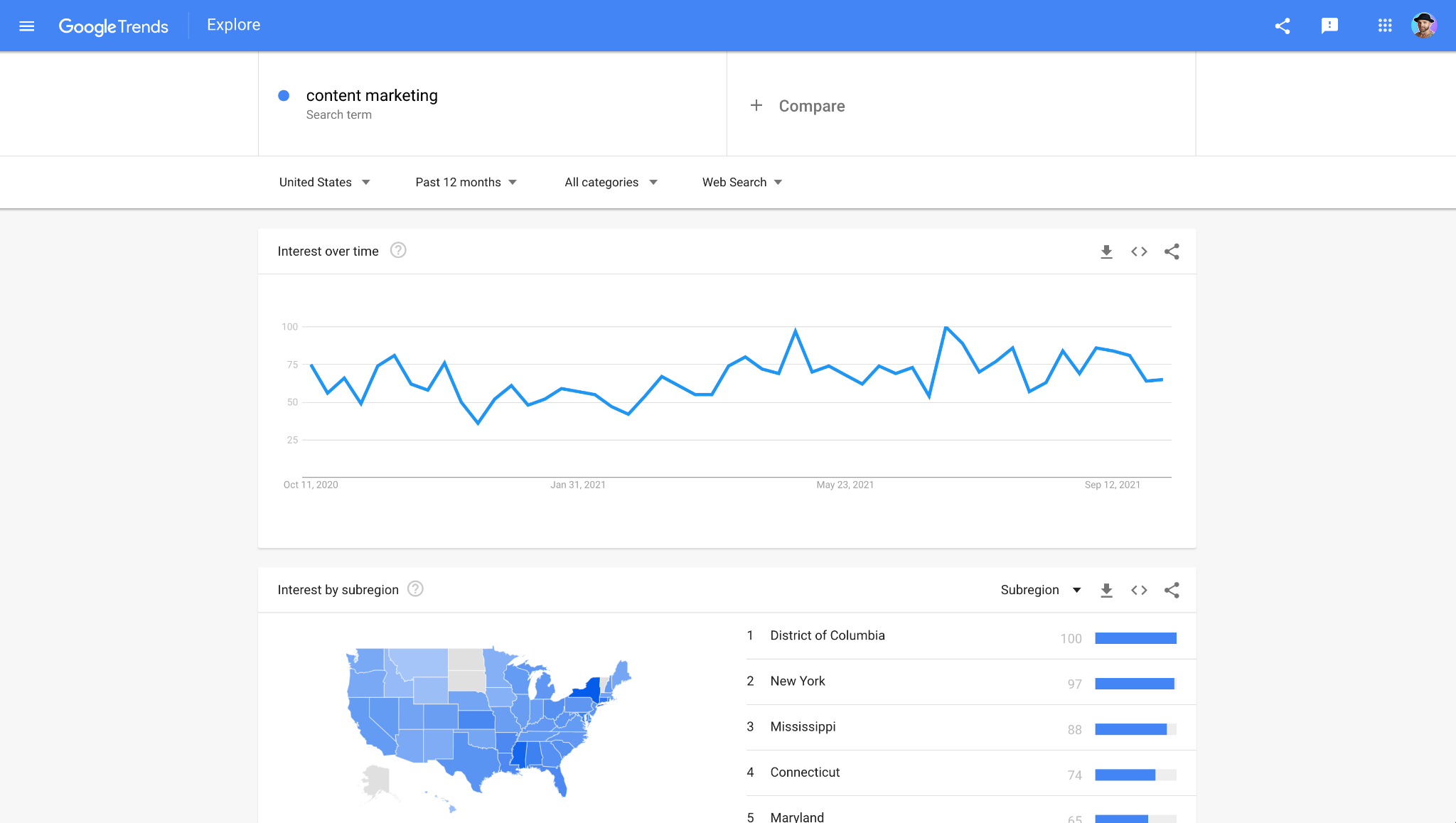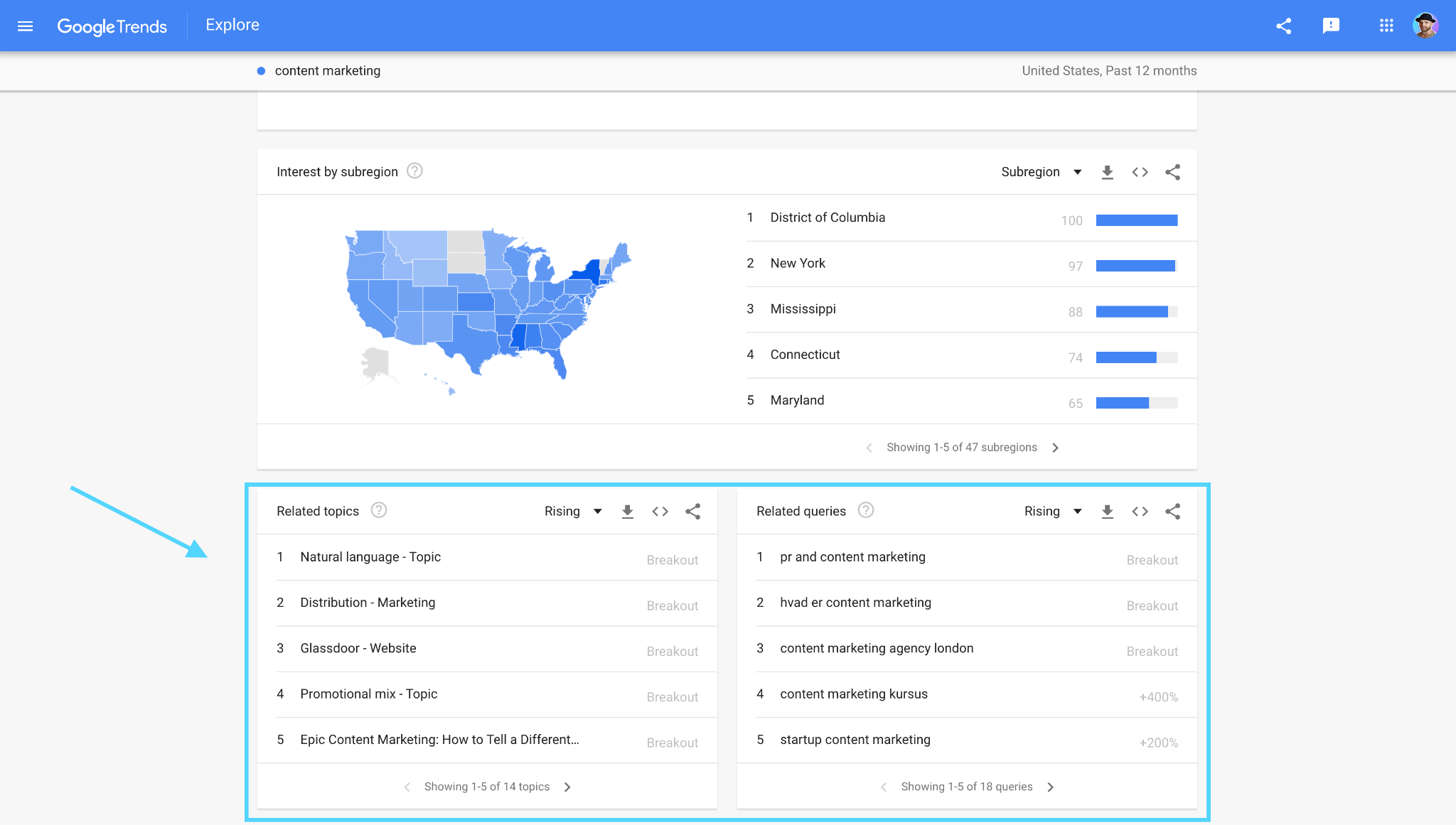 Paid SEM tools
There are more paid keyword research tools available than you could ever imagine. Literally hundreds. Many that do a great job of finding long-tail keywords.
But a few stand out from the rest: Ahrefs, SEMRush, SpyFu, and Moz.
With any one of these tools, you can search for competitor keyword rankings and keyword suggestions and ideas.
Competitor keywords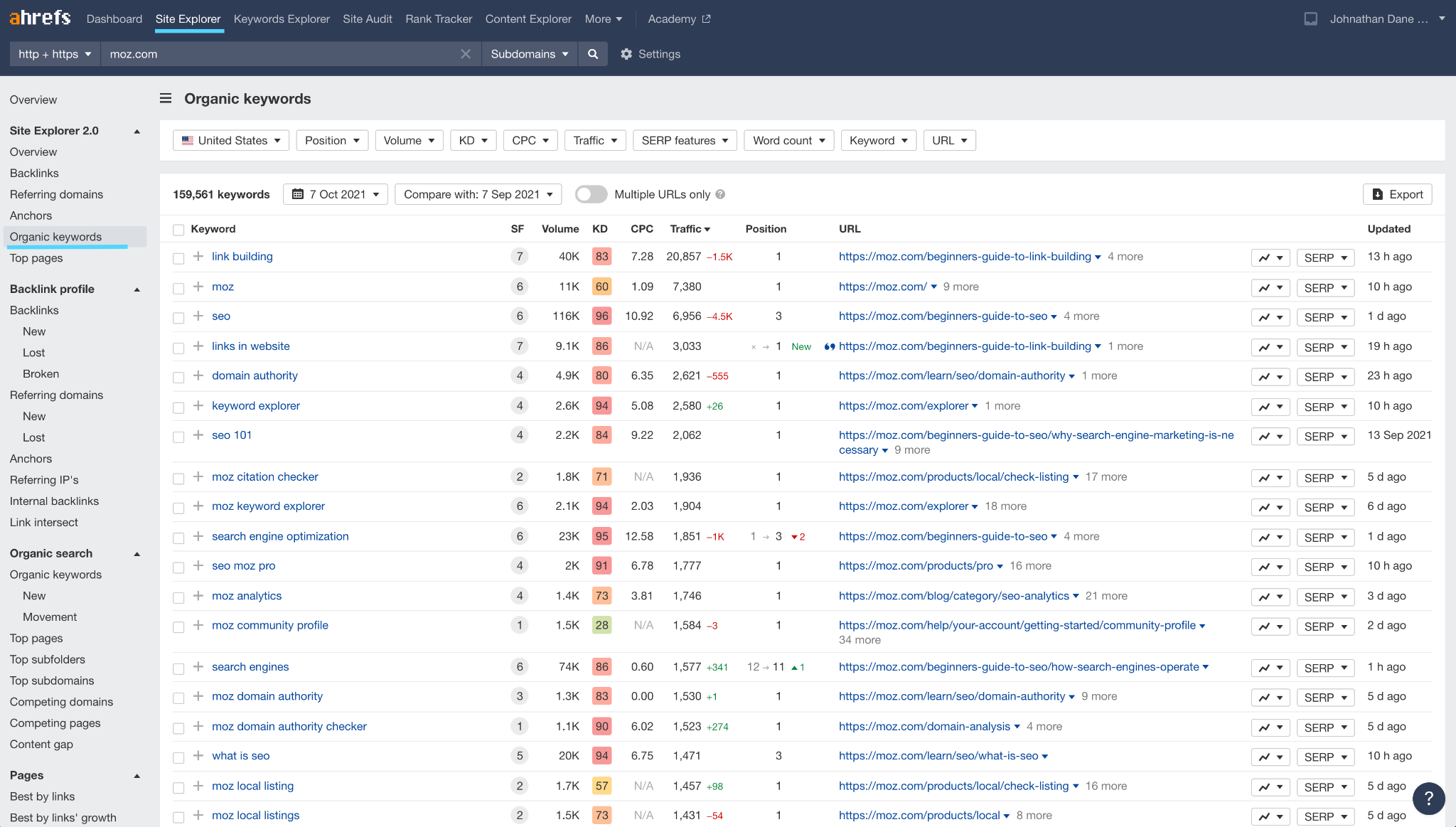 Keyword suggestions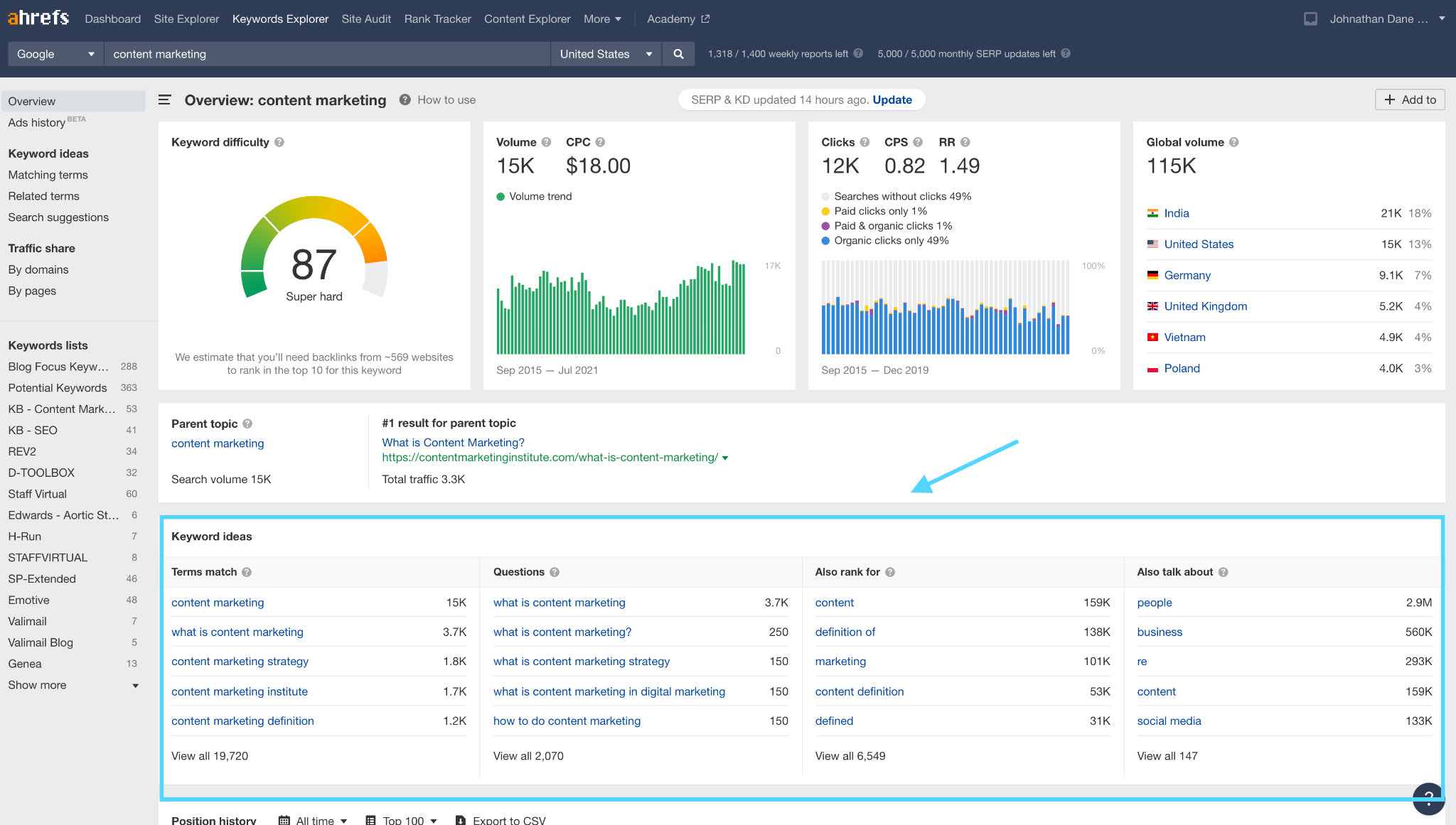 Free keyword tools
Aside from Google and paid tools, there are even more free keyword tools across the web. A simple Google search for "keyword tools" will populate hundreds.
Some of our favorites:
This tool is a chrome extension. When you search for a keyword in Google, it will show up to the right of search results with recommended keywords.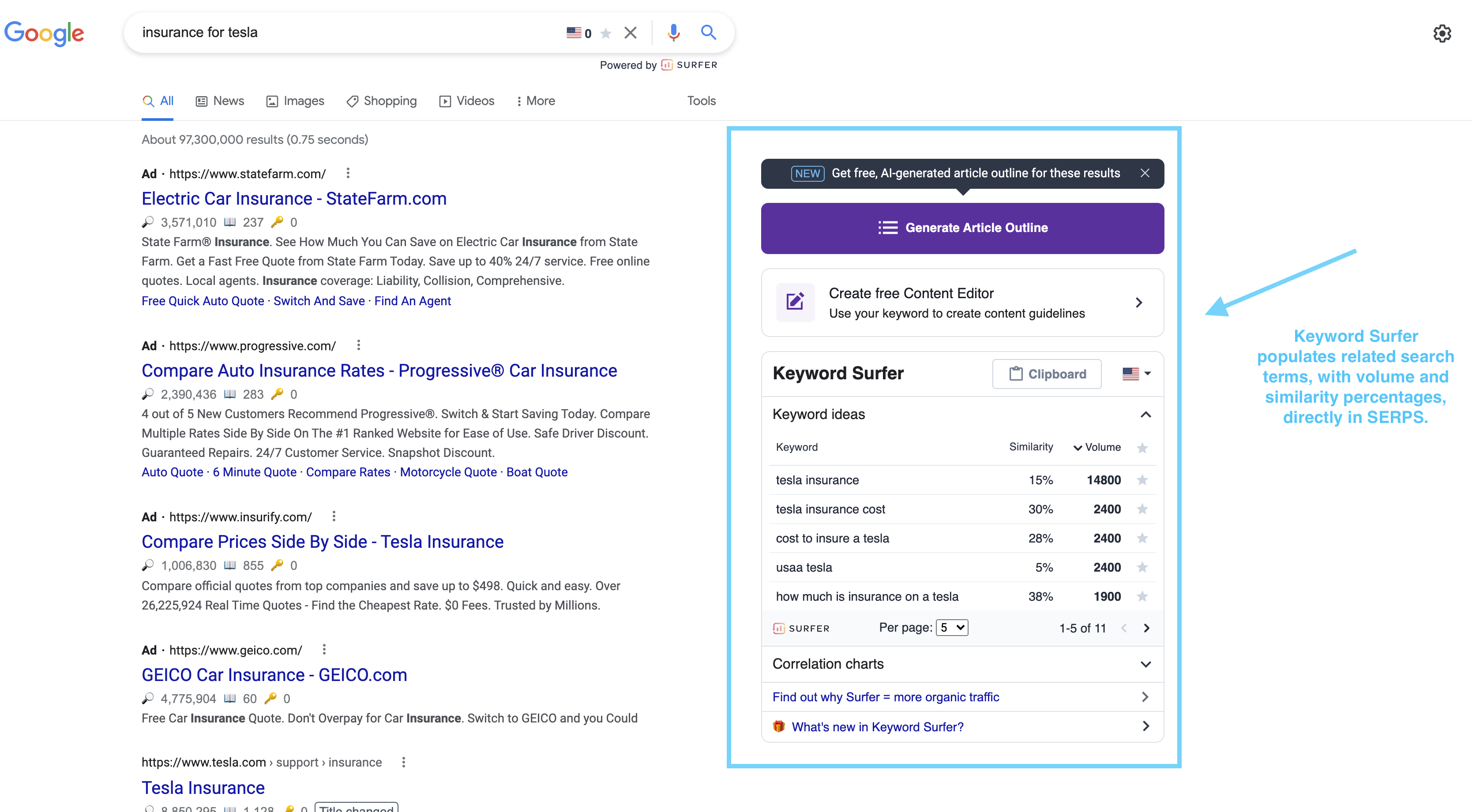 Oldie but goodie. Soovle pulls autocomplete queries from all the major search engines and pools them into one easy to see view.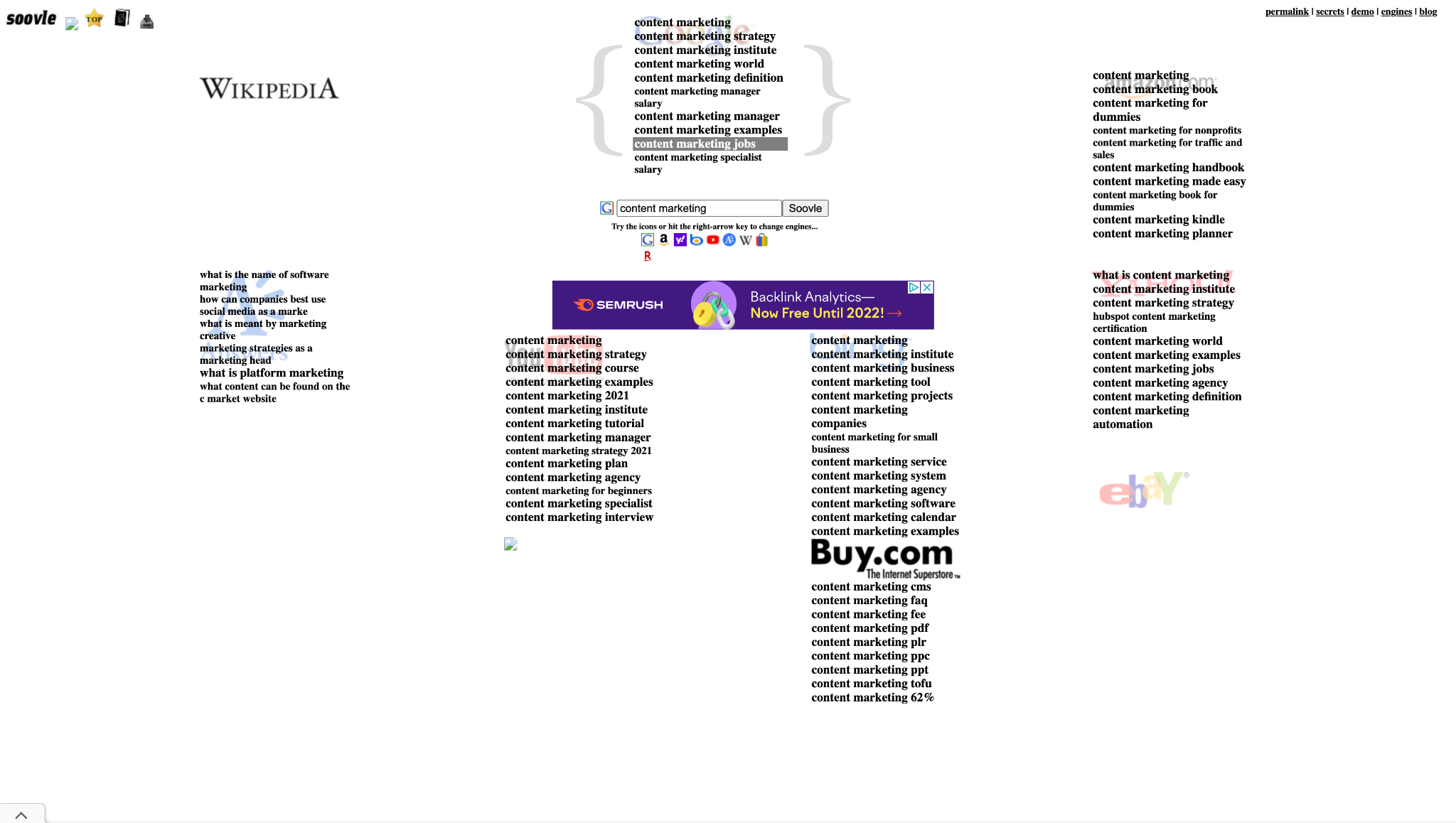 Not the most robust set of data, but quality suggestions nonetheless.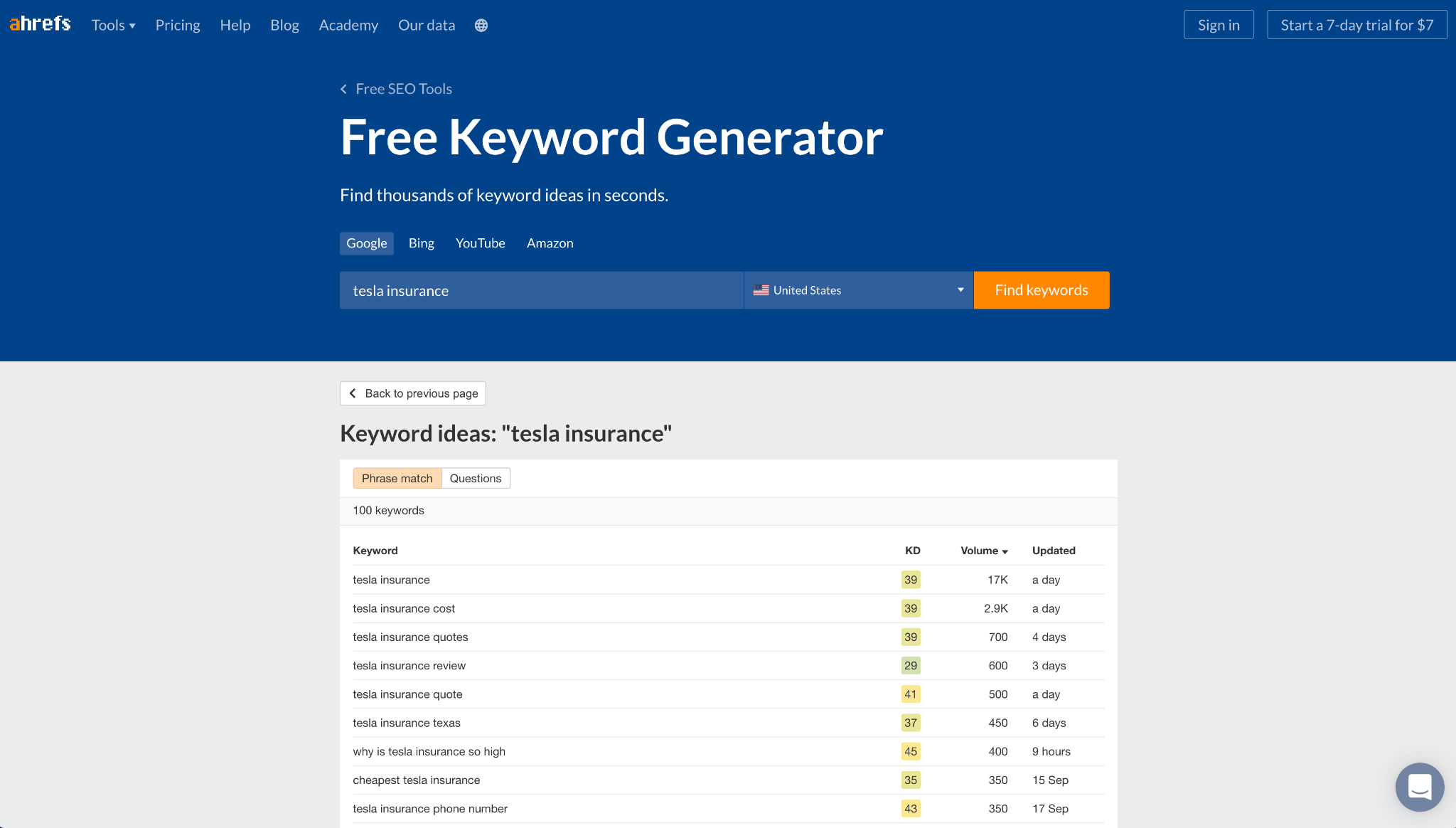 Some other free tools include:
Forums
Because forums are built-in questions/answer format, they make it easy to discover exactly how people are talking about the topics you want to rank for. Let's take a look.
Set up a free Quora account with your email address. Then simply type in a head keyword in their search box. From there, it will populate a list of every thread on their platform related to that keyword. And since Quora is based on questions/answers, every thread title is a question someone asked (click on them to see people's answers). Questions make for the perfect long-tail keywords.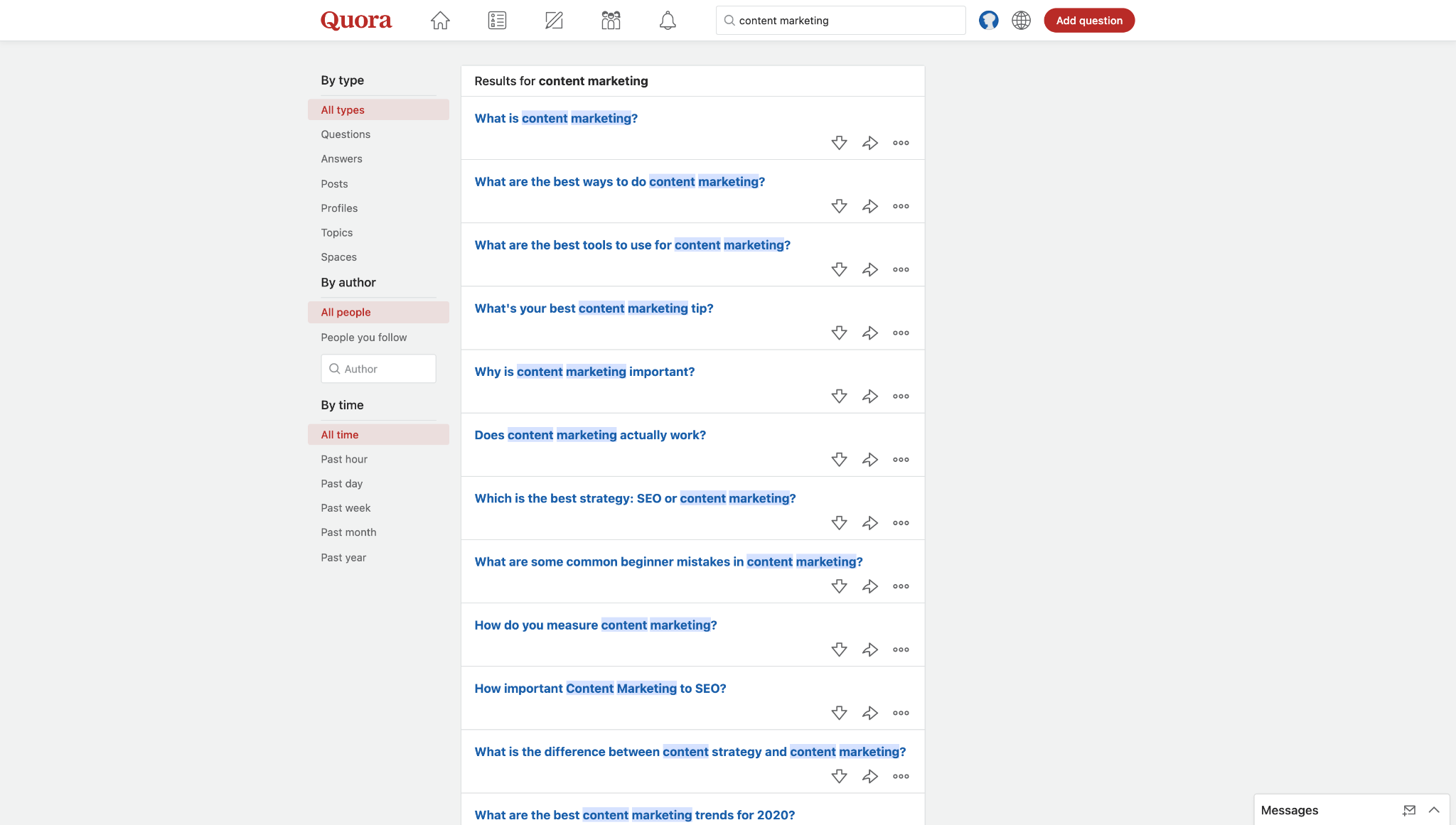 The internet's darling. Like Quora, Reddit is loaded with forums that you can search by topic. It's not as tidy with questions/answers, but you can explore threads to get a front-row seat to how people talk about your topics in real life.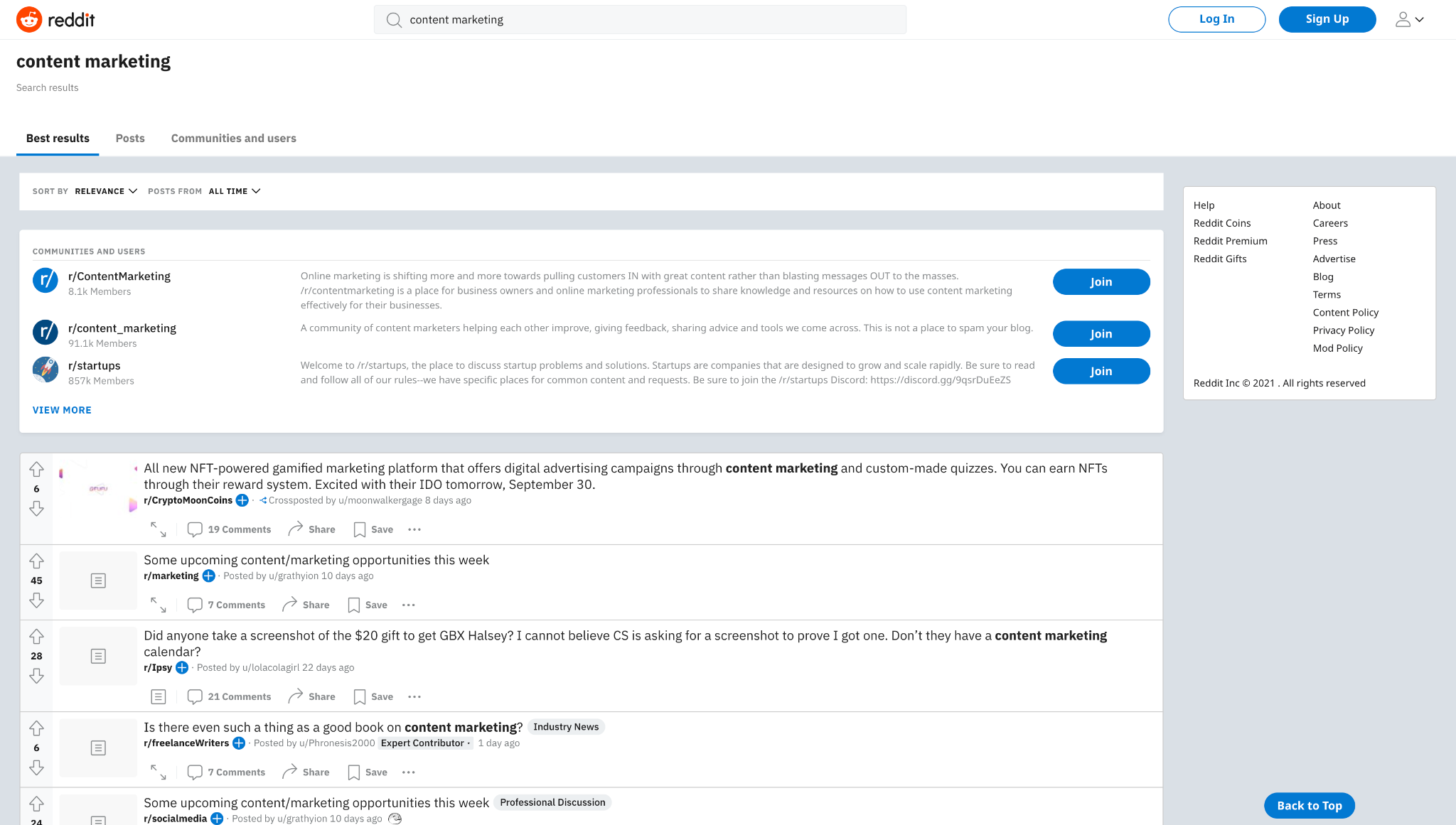 Vertical forums
Every industry has a forum, even if it's just a Facebook or LinkedIn group. For example, in cosmetic surgery and beauty, RealSelf is an entire platform built to help consumers ask real questions to real doctors. And it's a goldmine for long-tail queries.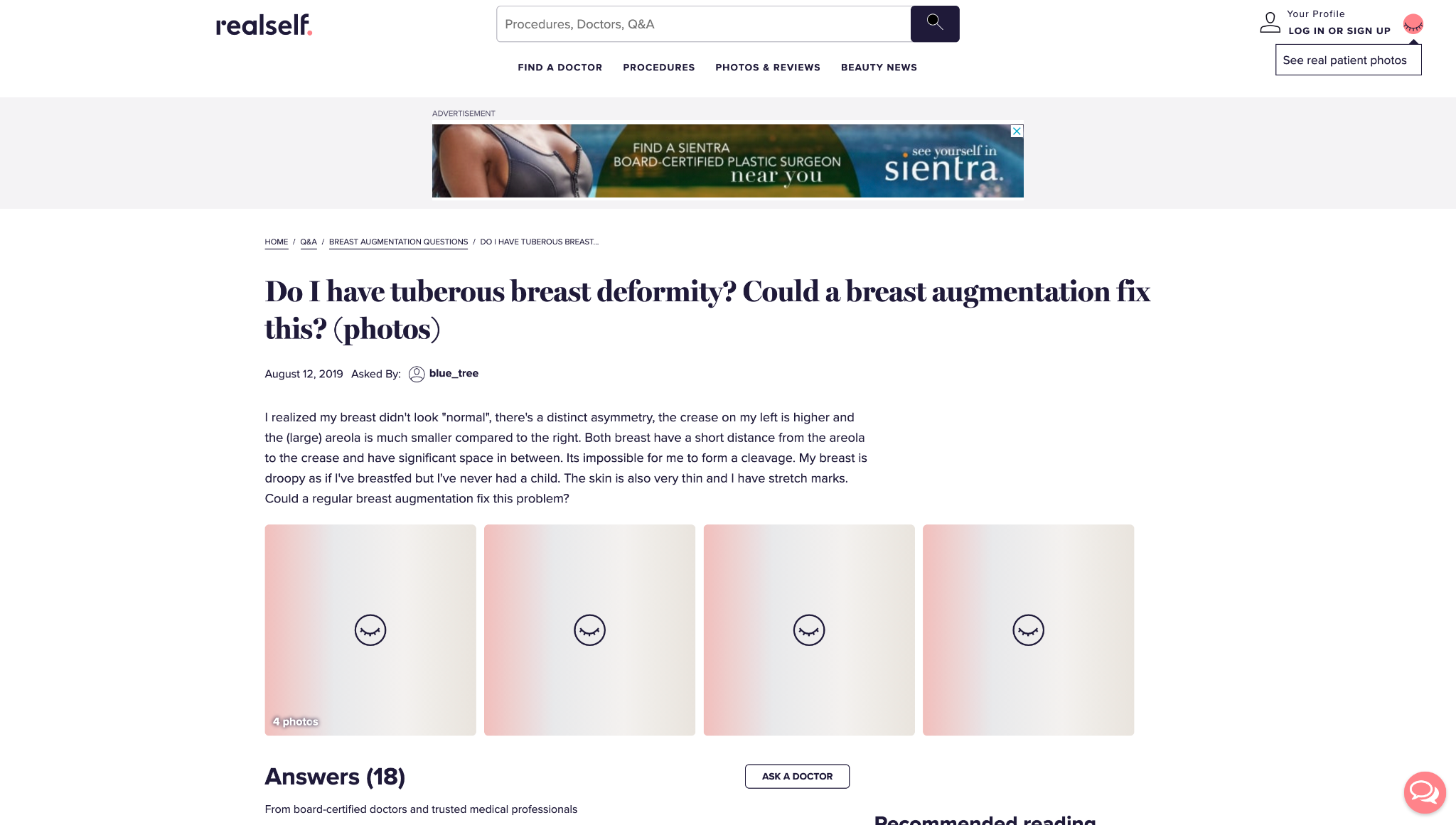 How to use long-tail keywords in your content
Now that you know how to find long-tail keywords, let's talk about four simple steps to using them.
1. Find your most rankable keywords
Nowadays, even long-tail keywords have high competition.
Step one is to list your keywords from most rankable to least rankable, i.e. in order of competitiveness. You can further splice your list by filtering your most rankable words by organic search volume.
Now you'll have a list of your most rankable, highest volume keywords.
You can find competitiveness and search volume in many of the free tools recommended above.
And many paid tools offer a keyword difficulty score too.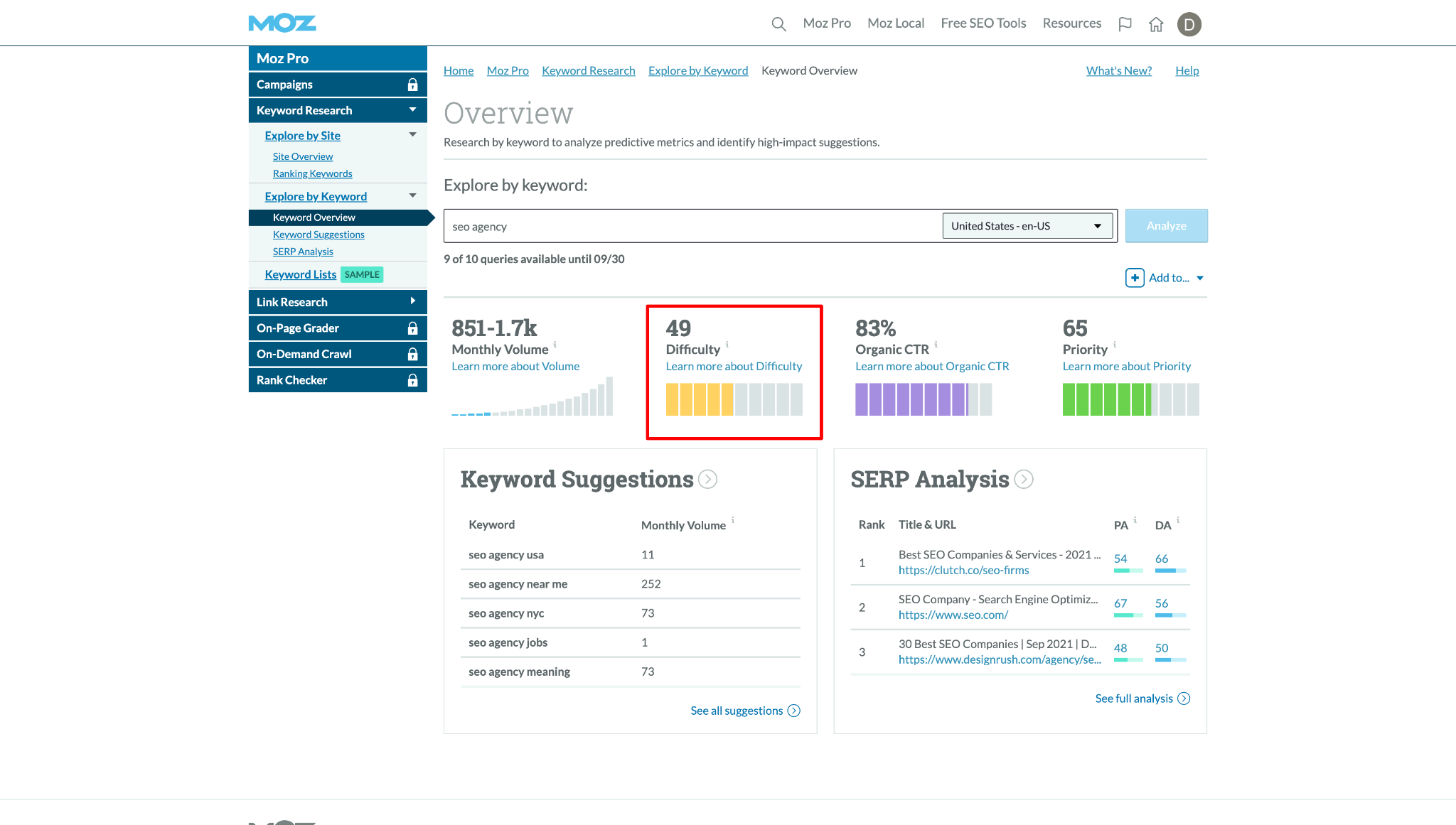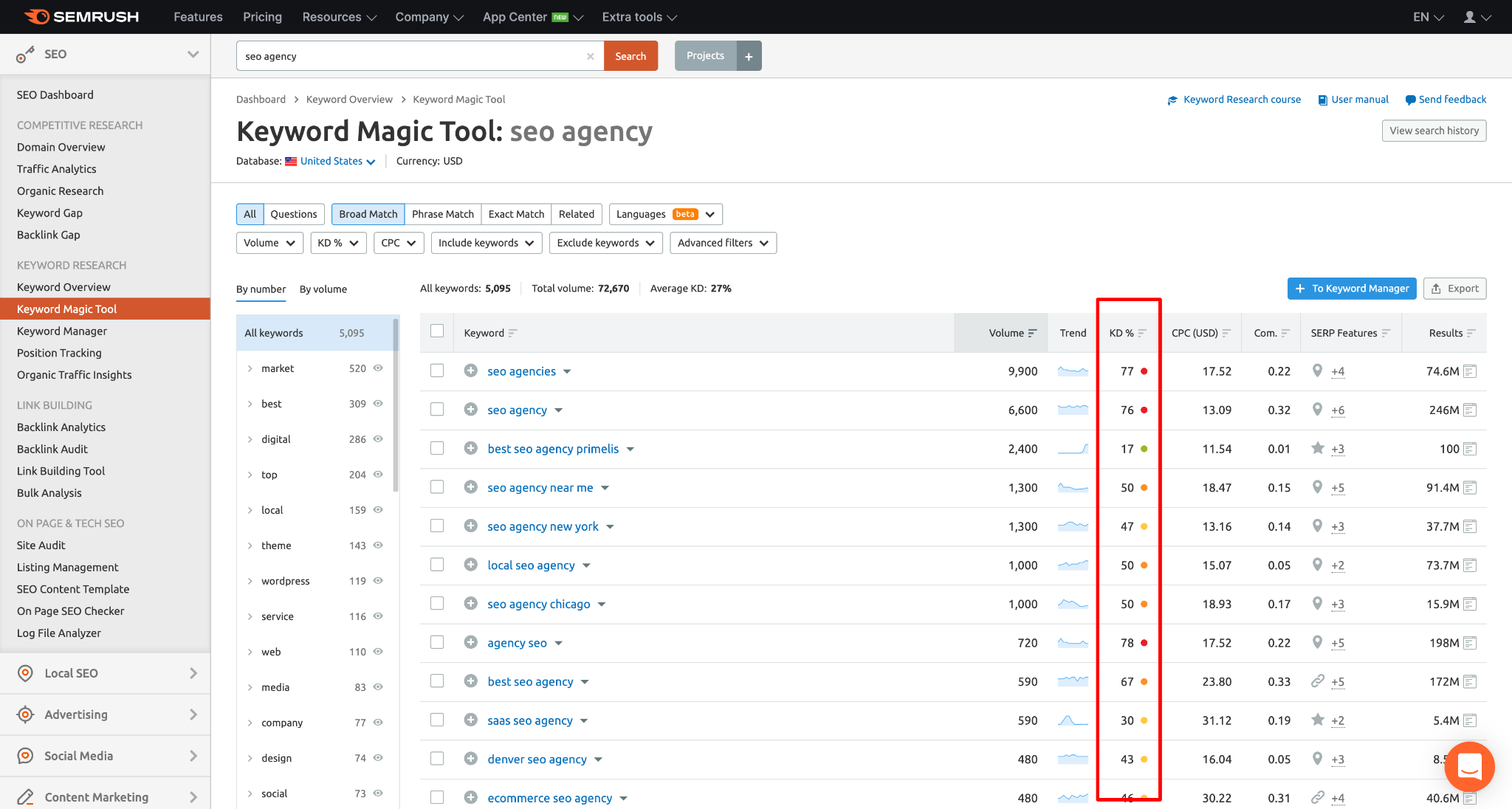 2. Target an existing page or create a new piece of content
Remember: long-tail keywords are long because they're more specific. And specific questions should have specific answers. So in many cases, to get the most out of your long-tail strategy (and rank high), you'll need to publish a lot of content, each page focused on a specific keyword.
For example, we wanted to rank for the long-tail keyword "landing page design service."
It's specific. It has purchase-intent. And it's rankable.
So we created a brand new page targeted just toward this query: landing page design services.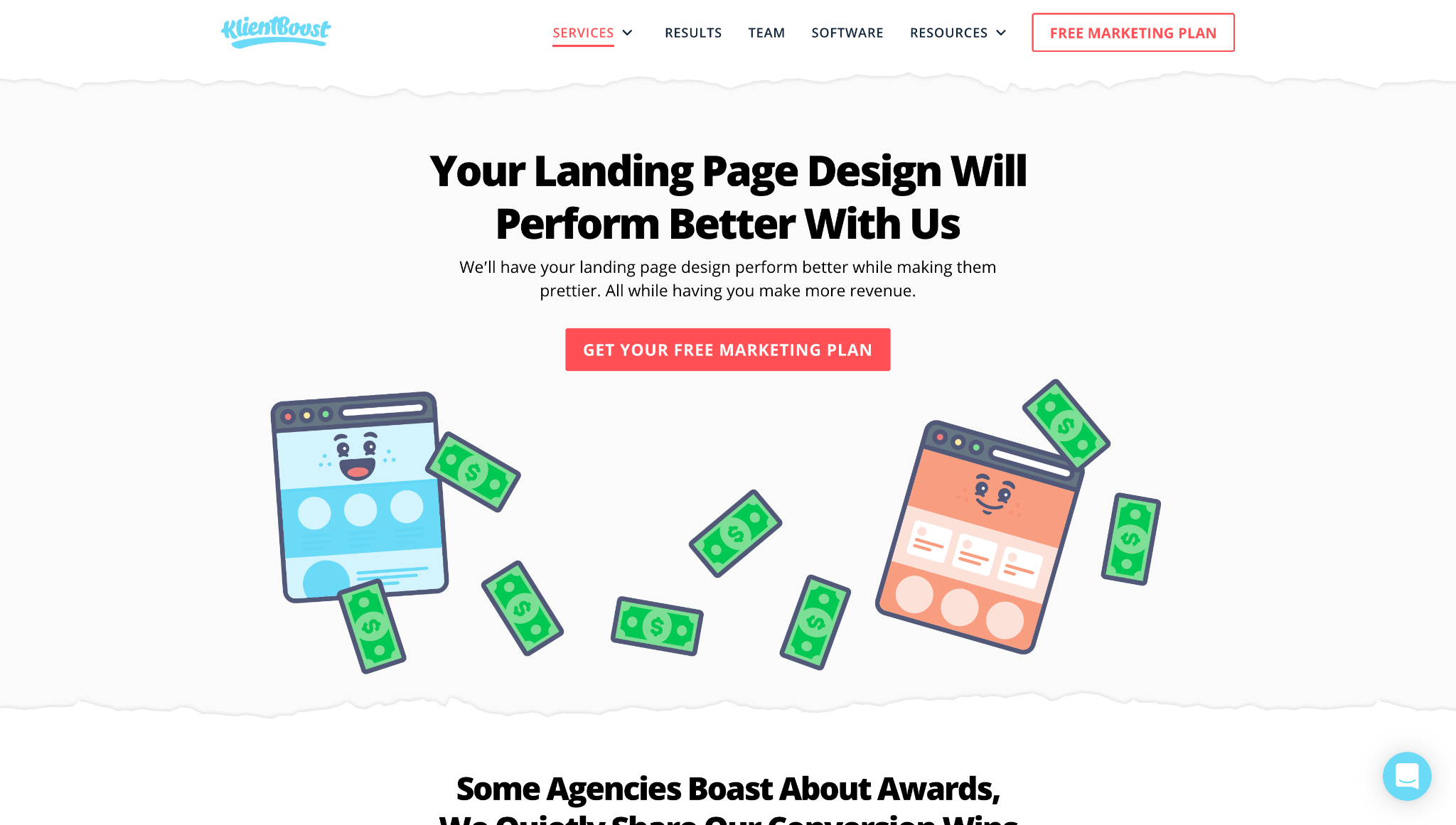 We could have attempted to rank an existing page for "landing page design services," like our homepage, or our PPC page. It would have saved us resources, but it would have been much more difficult to rank.
3. Optimize for people first, Google second
This should go without saying, but don't over-optimize your long-tail keyword.
Explore your keyword topic in-depth, and don't jam it in awkwardly just to increase keyword frequency (this happens all the time).
Good news: We wrote an entire article on how to use keywords in your articles. And we wrote another article exploring on-page optimization so you can avoid over-optimization.
What's next?
For marketers, long-tail keywords are like the gateway drugs of SEO.
Less competition. Higher conversions. Lower cost. Easier to rank.
Once you get a taste, it's only a matter of time before you're hooked.
Now take the advice we outlined in this article, stack the odds in your favor, and put together a long-tail content strategy that turns SEO from a pipedream into a living reality.