Once you've got a steady stream of visitors gushing over your site, it's time to turn those raving fans into high-paying customers.

Of course, that's easier said than done.

To get the biggest bang for your buck, you need to have:
An optimized website (or landing page) to create a delightful experience.
Compelling words (or "copy") that engages your readers.
A comprehensive understanding of human behavior and psychology.
Deep insights into your customer's emotions, dreams, and desires.

While this sounds challenging to do (it is), there are those that have become adept in the skill of conversion.

As a relatively new field, we decided to scour the Internet for some of the best conversion rate optimization (CRO) and copywriting experts.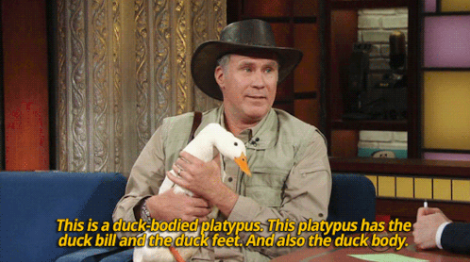 Rather than simply list these experts in random order, we decided to rank them based on their influence across social media, using scores from FollowerWonk, Klout, plus our own judgements.

I know, some of you are thinking these are inefficient ways to measure true expertise and influence. In fact, some of these experts decided to stick-it-to-the-man and remove many of their social profiles and Klout accounts.

While not a perfect science, we believe ranking them by social influence, would give you a better sense of who you may like to follow to get more tips to convert more.

And for each CRO and copywriting expert, we also included some of our favorite blog articles, videos, and Slideshares to help you improve your conversion game.

Without further ado, here are 100 CRO and Copywriting experts to follow:


100) Josh Garofalo (@swaycopy)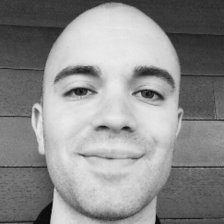 After receiving encouragement and a free ticket to Microconf from Joanna Wiebe, Josh began Sway Copy to help tech companies spice up their website, landing pages, and email campaigns to turn eyeballs into signups and paying customers.

"Your CTA button is the door in between the promise & the thing promised."

Score: 32.5

CRO/Copywriting Expert Resource: Key Landing Page, Copywriting, And CRO Insights From Unbounce's AMA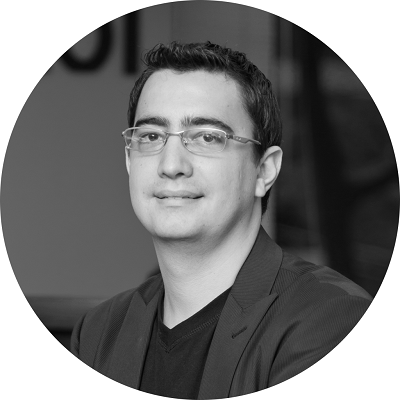 In the past ten years, Caio has been positively impacting the bottom line of online businesses in Brazil, the United States, and most recently Europe by leading customer acquisition and retention initiatives through marketing programs, growth hacking, and conversion optimization.

Score: 35.5

"In God we trust, all others must bring data."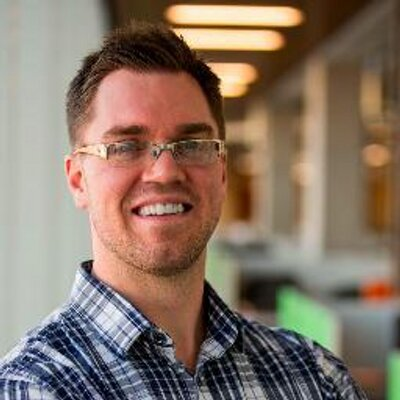 Jeff is the senior manager of demand and web strategy of conversion optimization for Adobe. He has over nine years experience in this field.

He is an industry presenter and award winner, and featured writer for digital marketing and business optimization publications

"Your users are more attentive to values and content than ever before. To transform [your business], focus on personalization across channels, one-to-one marketing, value creation and truly listening your audience."

Score: 35.5

CRO/Copywriting Expert Resource:4 Steps to Implement Successful Website Redesigns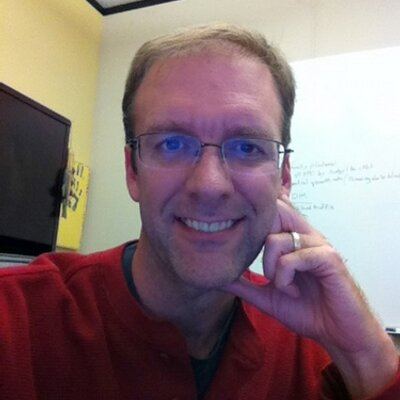 After leaving Google as a Marketing Leader, John began consulting garage startups to Fortune 100 companies on how to take the guesswork out of digital marketing.

In the last 20 years, John has been a digital marketing and technology leader for big companies like Google, BMC Software and AT&T.

John is currently the head of digital for Click Laboratory.

"You can get thousands of visitors a day to your site, but if you don't convert those visitors into paying customers, your business isn't benefiting much at all."

Score: 35.5

CRO/Copywriting Expert Resource:4 Detailed Steps to Convert Google Visitors into Customers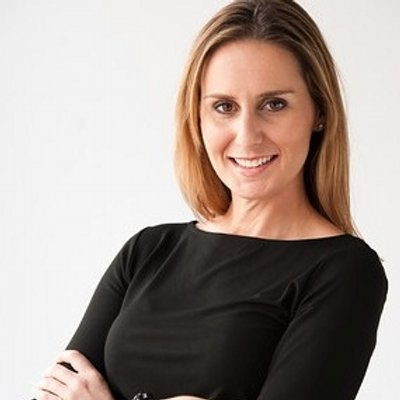 Susan is the Director of Enterprise Development at Ion Interactive.

She has over 13 years experience working with clients in the online and traditional marketing spaces and is focused on helping organizations develop measurable, high-ROI online marketing programs through their content marketing efforts.

"Welcome to the age of ad blocking."

Score: 37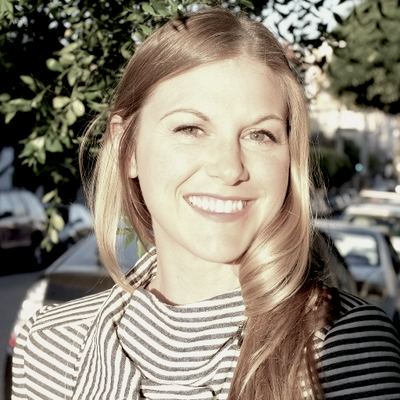 Anna is a veteran digital marketer, content creator, experience designer, product marketing leader, team builder, and market strategist. She enjoys fixing webinars at ReachWebinar.

Anna has been a speaker at conferences like SMX, the world's largest marketing conference, Ignite, Conversion RoadTrip 2015, Bend WebCAM, AdFed, and GrowthHacker TV.

"Teaching people about conversion is teaching businesses to focus on what they are good at."

Score: 37.5

CRO/Copywriting Expert Resource:The Donut of Content Marketing
94) Dan Levy (@danjl)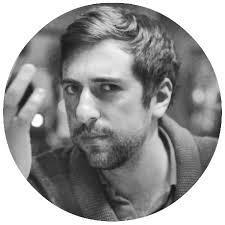 Dan calls himself "a journalist by training and content strategist by accident." He spent the last 8 years navigating media think tanks, global marketing agencies and fast-growing tech startups.

Currently, Dan is a Content Strategist, writer, and editor at Unbounce.

"Don't create a sense of urgency, foster a sense of purpose."

Score: 38

CRO/Copywriting Expert Resource:How One Agency Created a Conversion-Centered Content Strategy Using Landing Pages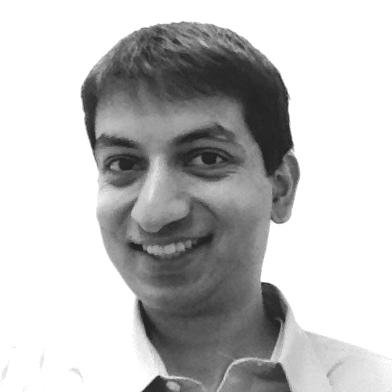 Devesh Khanal is the founder of Devesh Design and co-founder of Grow and Convert. He specializes in conversion optimization, A/B testing, split testing, and digital marketing.

Devesh Design is devoted to helping businesses that have an online presence grow revenue through conversion optimization.

Previously, Devesh was the manager of strategy and business planning at Bio Architecture Lab in Berkley.

"Here's the truth: A/B testing is likely a giant waste of time for you.

Here's why: Most sites have too little traffic and too low of a conversion rate to draw any useful conclusions from A/B tests."

Score: 38.5

CRO/Copywriting Expert Resource:Exit Popup Optimization: 216% Improvement in 1 Month
92) Daniel Gonzalez (@hidanielg)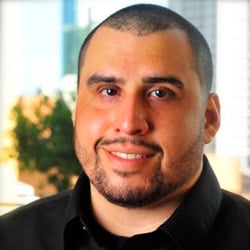 Daniel is the head of conversion optimization consulting at Sellpoints, Inc. At Sellpoints, Daniel runs A/B tests and multivariate tests on web pages to improve their performance

Daniel eats data, dreams in wireframe, and is happiest at the intersection of psychology and analytics.

"The questions you ask in surveys have to be engineered to yield responses with the exact words your visitors need to read to experience the feelings of desire and trust required for them to buy from you."

Score: 39

Expert Resource:How To Use Surveys to Get a 64.8% Increase in Completed Purchases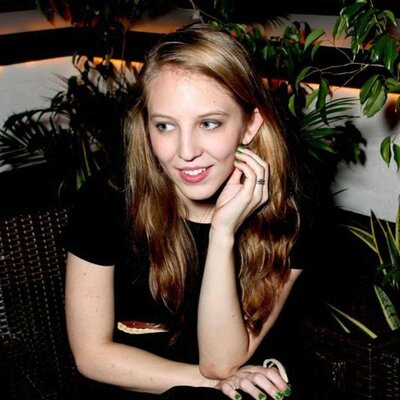 Chelsea Baldwin is the founder of Copy Power, LLC, a boutique agency where Chelsea helps businesses get remembered online by improving their confidence and copywriting. She was previously the CMO for Click Labs.

But now, she has given up the swanky corporate career to help awesome people like you do more good in the world… and get the customers (and cash) they deserve.

"What [your audience] cares about is what she spends her mornings, days, and nights doing, and why she does those things… That's what you're after in the first step of writing classy copy: the emotion behind the why."

Score: 39.5

CRO/Copywriting Expert Resource:The Right Use of Emotions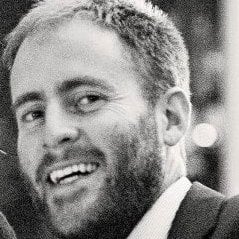 Tom is the director at Footprint Digital Ltd. By improving User Experience with A/B and Multivariate testing, Tom has set out to help website conversion rates. The company also increases traffic to websites through SEO.

Previously, Tom was the head of digital marketing at Zero Above Limited where he created and managed the Digital Marketing Service, including processes for SEO, PPC, Conversion, Email and Social Media.

"I aim to help empower you to make better decisions in order that you can make every website that you are involved with easy to use and provide an enjoyable experience."

Score: 40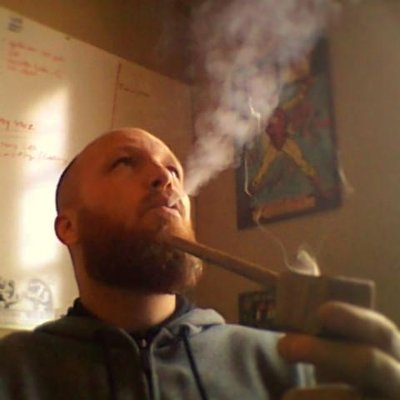 Who wants to read another page full of marketing cliches? How about being bored to tears or misled by crappy, status-quo, uninteresting, 'formal' copy?

Conversational, witty, and irreverent- that's the kind of stuff people want to read & that's exactly the type of copy Brian likes to write for tech-startups & entrepreneurs.

Check out more of Brian's work at WinsomeWriting.com.

"What do people think of when they think of you (or your brand)? At the end of the day or the end of your life, the only thing that really matters on this side of heaven is your name."

Score: 40

CRO/Copywriting Expert Resource:10 Brilliant Tips From Conversion Rate Optimization Experts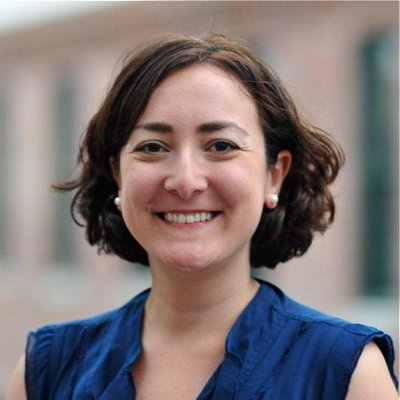 A hands-on marketing leader, Ellie's experience ranges from lead generation and marketing automation to product marketing and customer development.

Ellie is currently the vice president of marketing at Toast, an all-in-one restaurant management software company.

"Your email database is not a leads database."

Score: 40.5

CRO/Copywriting Expert Resource:What to Send Email Contacts in Different Stages of the Marketing Funnel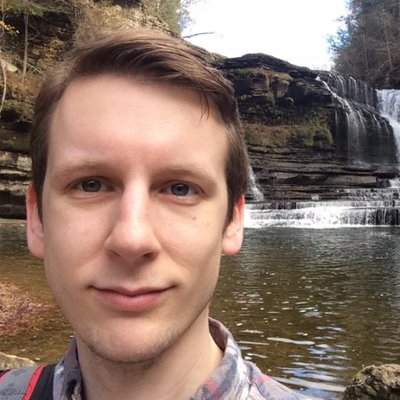 Will is the fouder of Copygrad.com which exists to show businesses how to arrange words in a way that will communicate your intended message in the best way possible.

Whether they're trying to sell a product or service, grow their online platform, or expand their career as a freelancer, his advice is definitely helpful.

"Know Your Outcome. Boil It Down. Share How You're Getting There."

Score: 41

CRO/Copywriting Expert Resource:How to Sell Like Elon Musk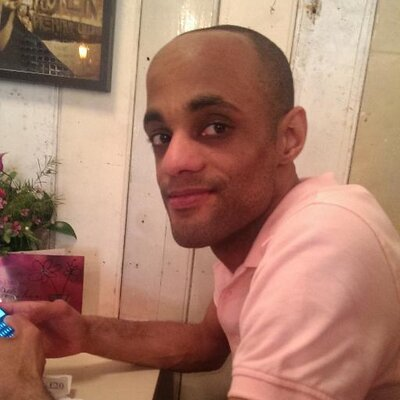 Duane has over 11 years experience working across digital marketing and branding for clients including ASOS, Mopp, Telstra, Jack Wills, Cineplex, Grant Thornton and BBDO.

Duane is currently a performance manager for Unbounce where he manages all paid search and display + programmatic. He was previously a Senior Performance Marketer for Art & Science Digital Experience Design.

"You want to make people feel like a better version of themselves at the end of the day."

Score: 41

CRO/Copywriting Expert Resource:Delightful Remarketing: How You Can Do It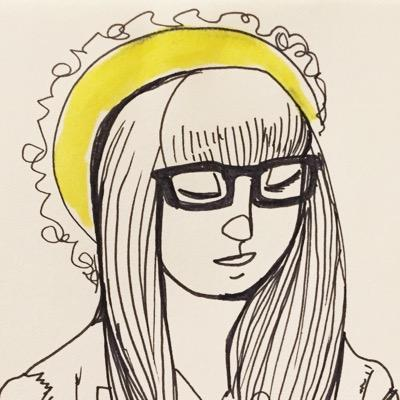 Allison is lead designer and conversion specialist at Disruptive Advertising. She manages the design team, crafts conversion-centered landing page design and web design for various clients, designs static and dynamic banner ad design, and works on landing page optimization with A/B testing.

"People tend to obsess over certain landing page and website problems while ignoring the mistakes that are silently killing their conversion rates."

Score: 41.5

CRO/Copywriting Expert Resource:What's Really Killing Your Conversion Rate?
84) Mike Belasco (@belasco)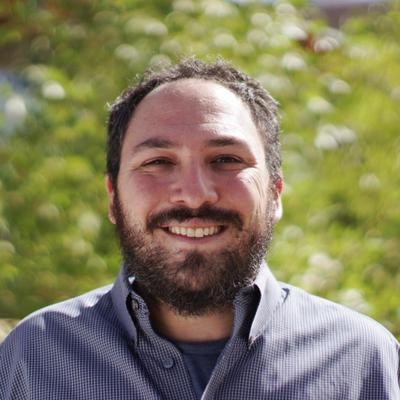 Mike is the president and CEO of Inflow and ConversionIQ. Inflow is a national provider of cutting-edge inbound marketing and search engine optimization services.

Belasco regularly speaks at national and international industry events and conferences, such as Search Marketing Expo (SMX), Online Marketing Summit (OMS), Search Engine Strategies Expo (SES), and Business Marketing Association Events (BMA).

"Your cart is probably not your conversion problem.

It may even appear that your cart abandonment rate is the issue when you look at your analytics, but qualitative analysis such as user testing will probably show you users are getting frustrated way before they abandon their carts.

Your cart was "just bad enough" to be the straw that broke the camel's back."
Score: 42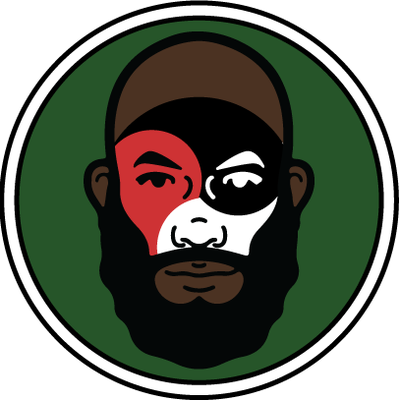 Carlos is an expert web marketer experienced in using search optimization, social media, pay per click, and web analytics to improve visibility and traffic for Internet content. He is experienced in conversion optimization and landing page design.

Carlos is a co-author of "User Driven Change: Give Them What They Want" and "A Strategic Framework For Emerging Media."

Carlos is currently the Director of Digital Strategy & Analytics at Agillian.com, and was previously the Director of Conversion Analysis and Digital Strategy at Unbounce.

"Show your landing page to someone that doesn't know anything about your business. After 10 seconds you will have a long list of things to fix."

Score: 42

CRO/Copywriting Expert Resource:User Driven Change: Give Them What They Want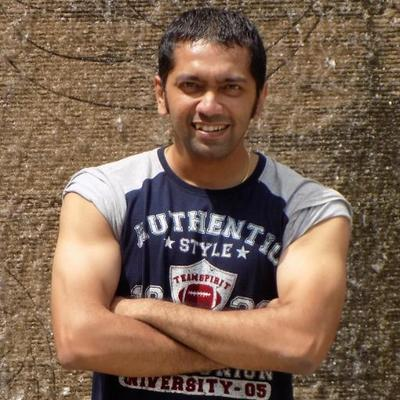 Rohan is a digital marketing strategist at E2M. His skills include SEO, web analytics, and business development. Rohan has written for several publications, including Entrepreneur, Fast Company, and The Next Web.

"Being a conversion ninja is a process, and it has a lot to do with the learning you gain after you experiment with on-site elements while you continue to test and re-test your results."

Score: 42.5

CRO/Copywriting Expert Resource:How To Be An Ecommerce Conversion Ninja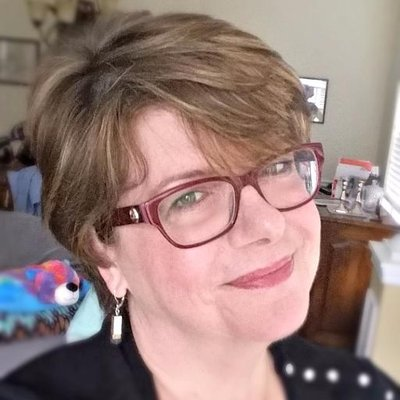 Roberta is currently Director of Marketing for the American Council of Engineering Companies. She has managed print and digital direct marketing campaigns as a copywriter, strategist, manager/producer, website designer, and landing page maven for over 25 years.

She is passionate about conversion, social media pioneering, and is an enthusiastic advocate of new marketing technologies.

Roberta teaches copywriting for MarketingProfs, Online Marketing Institute, and The American Writers and Artists Institute.

"Write with specific and juicy nouns and verbs rather than add[ing] adjectives to general nouns and verbs. You'll get a shorter headline that delivers more punch."

Score: 42.5

Expert Resource:Copywriting for Landing Pages – An Interview with Roberta Rosenberg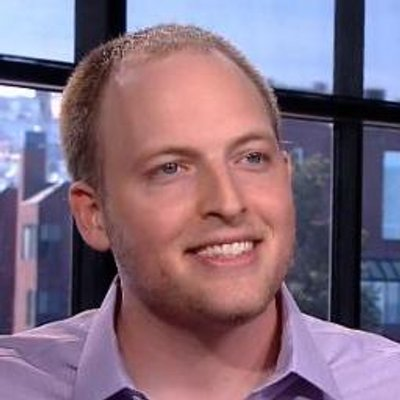 Dan is the Co-Founder & CEO of Optimizely. He gained incredible experience as the director of analytics on the Obama 2008 campaign.

Four years later, not only did President Obama and Mitt Romney use Optimizely's product extensively in the last election cycle, but so have over 7,000 other big name customers, including Starbucks, CNN, and Crate&Barrel.

Dan has appeared on Bloomberg, Wall Street Journal, New York Times and Wired to talk about the awesomeness of A/B testing and the future of website optimization.

"…the real value is in personalizing that experience based off of the data they have about you."

Score: 43

CRO/Copywriting Expert Resource:Optimizely CEO Dan Siroker's Trick For How To Test Investors, Board Members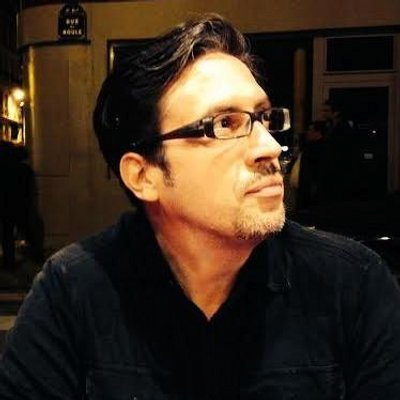 Matt is the cofounder of Conductrics. Conductrics offers advanced decision optimization tools for online applications. His specialities include web analytics, database marketing, decision optimization, data mining, adaptive agent models, data mining and web analytics.

"A/B testing isn't optimization. Optimization is the process of finding, and applying, the best assignment of customers to experiences with respect to an organization's object(s)/conversion events. A/B testing is just one piece of this larger optimization process."

Score: 44

CRO/Copywriting Expert Resource:Balancing Earning with Learning: Bandits and Adaptive Optimization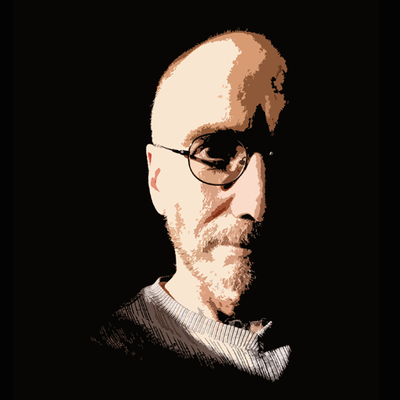 Stephen da Cambra is a copywriter for hire who excels in content marketing and project management.

"Every business, website and landing page is different and optimizing them for conversions is different. But there is one thing that is true for all – You should never waste an opportunity to tell a customer what she wants to hear."

Score: 44.5

Expert Resource:5 Copywriting Tips to Increase Conversions

77) John Ekman (@Conversionista)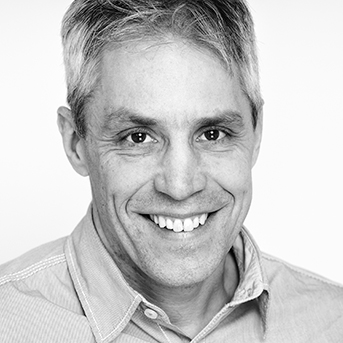 John has dealt with all aspects of internet business- marketing, technical and financial – of running a profitable and growing Internet business.

John specializes in website conversion, conversion rate optimization, and I-Gaming. He is the founder and Chief Conversionista of Conversionista! – Scandinavia's number 1 company in conversion rate optimization.

He also invites dozens of conversion experts to speak every year at his conference, Conversion Jam.

"Conversion optimization is a marathon, not a sprint."

Score: 44.5

CRO/Copywriting Expert Resource:The State of Conversion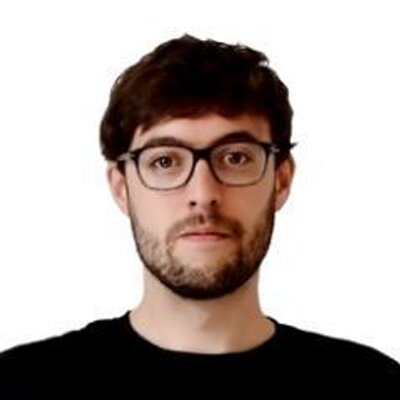 Giles Adam Thomas is the CEO of Whole Design Studios, Founder of AcquireConvert & Teacher at Conversion Machine:

Whole Design Studios is conversion rate optimization agency for fashion ecommerce companies. They use UX research, A/B testing and analytics to improve conversion rates and increase ecommerce sales monthly.

In particular, Giles specializes in multimedia and web design.

"The focus should not be on conversion rate, not even on revenue but on profits!"

Score: 45

Expert Resource: A free, 5 part email course on ecommerce conversion rate optimization best practices. Ready to join?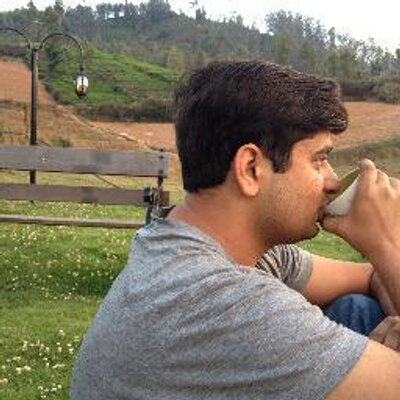 Paras is the founder of Wingify, which produced a hassle-free A/B split testing tool called the "Visual Website Optimizer."

"The best method to become an A/B split testing ninja is to pick a tool that doesn't limit your creativity and imagination for improving your sales and conversion rate."

Score: 45

CRO/Copywriting Expert Resource:Advanced A/B Testing Tactics That You Should Know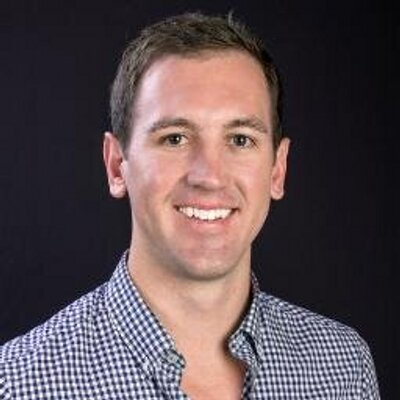 Kyle works with Hillary for America to develop and execute data driven strategies that improve all aspects of web applications.

Previously, Kyle was the head of optimization at Optimizely, where he lead optimization efforts throughout the company including the marketing site and the product.

"One of the best tools for determining the potential ROI of experiment ideas is to look at past experiments."

Score: 45

CRO/Copywriting Expert Resource:I'm Kyle Rush, Head of Optimization at Optimizely. Ask me anything!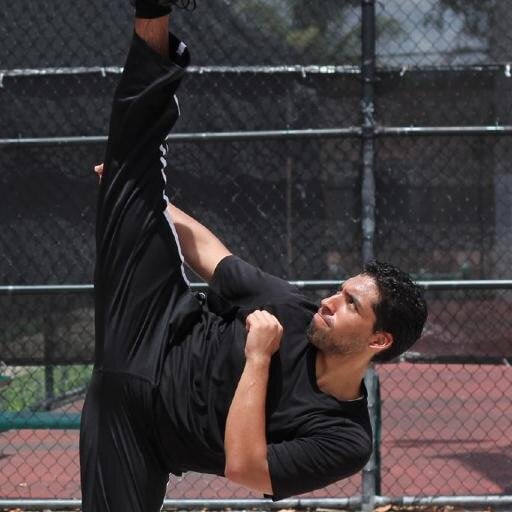 Danavir Sarria is the founder of CopyMonk.

As a digital marketer and copywriter for 7 years, he's spent most of his time online working in the cutthroat fitness and self defense industries.

Working with small businesses making only 3 figures a month, all the way to partnering with 7 figure business owners on massive projects, Danavir has seen and done many things to help entrepreneurs grow.

Danavir runs the Facebook group CopyMonk.

"Instead of first deciding what topic you should write about, you first need to decide what your end goal is."

Score: 45.5

CRO/Copywriting Expert Resource:How To Write Your First Native Advertisement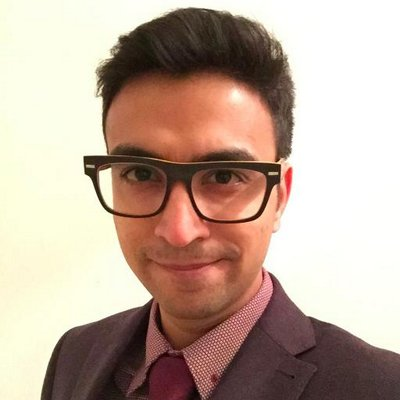 Manuel da Costa works with businesses to understand why their website doesn't perform well and work out recommendations to improve it through conversion rate optimization, web analytics and user experience.

Manual has experience in conversion optimization, web analytics, and UX. In the past he has also worked in search engine optimization. Currently, Manual focuses on conversion rate optimization with Digital Tonic.

"If your boss knew the potential ROI of CRO using common metrics, they'll give it priority over other projects."

Score: 45.5

CRO/Copywriting Expert Resource:How To Sell Conversion Optimization To Your Boss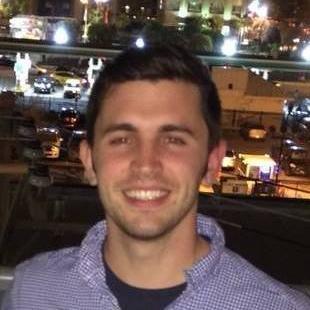 Since graduating from college, Alex has been working in the field of digital marketing, focusing primarily on inbound marketing tactics such as content marketing, conversion rate optimization, and SEO.

Alex now resides as a growth marketer and content strategist at ConversionXL.

"Knowledge is a limiting factor that only experience and iterative learning can bust through, though. So get testing :)"

Score: 46

CRO/Copywriting Expert Resource: A/B Testing Mastery: From Beginner To Pro in a Blog Post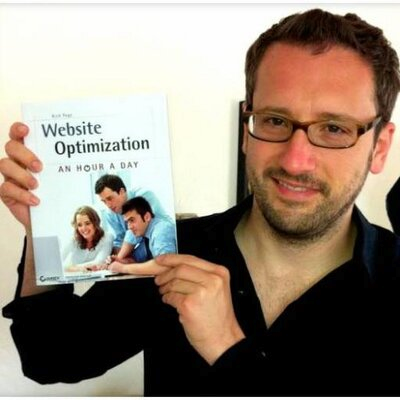 Rich is the author of 'Website Optimization: An Hour a Day' and has been analyzing, A/B testing and optimizing 100's of websites over the last 10 years, varying from some of the biggest Fortune 500 websites, to small to medium sized ecommerce and startup websites.

Rich is currently the founder and principal consultant for Website Optimizer, working with small-to-medium sized online businesses to significantly increase their conversion rates and sales.

"As a guideline, your website needs at least 500 conversions per week for a simple A/B test (250 per test version)."

Score: 46

CRO/Copywriting Expert Resource:The Best Google Analytics Reports for Improving Websites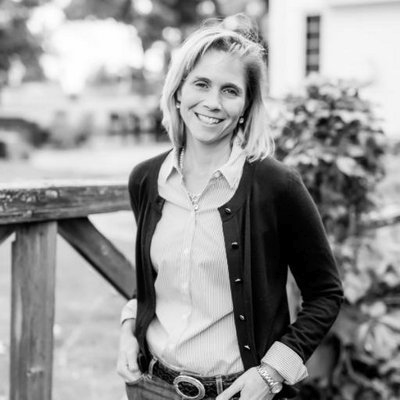 Over the past several years, Jen has been helping businesses get better performing websites and marketing campaigns with higher converting online copy.

Jen is a firm believer that a blend of science and creativity can make copywriting magic; personality and conversions don't have to be mutually exclusive.

"Highlight the most important messaging and place it in its relative order of importance. Your value proposition generally will be incorporated into your headline and sub-headline. Tucking it into the middle of the page will make it more difficult for your customers to find it."

Score: 46

CRO/Copywriting Expert Resource: How to Review Your Own Website Copy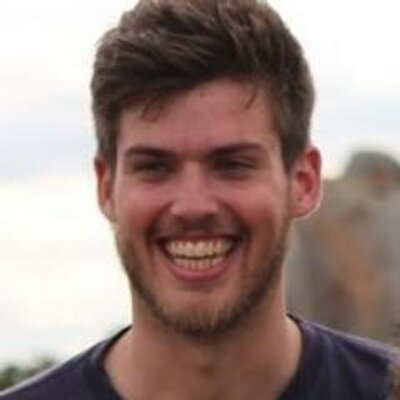 Jacob is an accounting grad who somehow landed in copywriting as his primary career path.

Jacob has also been regularly called upon to share his expertise on some of the web's top marketing blogs, including KISSmetrics, Crazy Egg, Conversion Scientist, Econsultancy, and on our very own site, Klientboost (check out the awesome articles he's written for us here).

While his primary expertise is copy, he has a well-rounded set of skills that allow me to accomplish a variety of marketing goals for his clients.

Check out his site at JacobMcMillen.com.

"As mobile traffic continues to increase, businesses need to begin finding legitimate solutions for optimizing their landing pages (at minimum) across every device.

Adaptive design is typically the best solution for this, and right now, the only options for implementing it are to build it yourself or use an adaptive landing page builder (ex. UnDelay).

I think taking mobile optimization seriously is the biggest CRO topic of 2016, particularly as more high-profile case studies hit the scene."

Score: 46

CRO/Copywriting Expert Resource:7 Conventional Landing Page Design Tactics You Should Still Test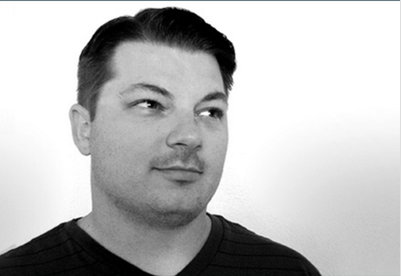 Dan is the CEO of Effin Amazing and the former head of marketing at KISSmetrics.

During his time at KISSmetrics, Dan was able to create massive growth for the brand.

In his first 90 days he increased the companies leads by 300% and in less than 5 months increased web traffic by 150%.

"You should think in terms of getting more out what you already have. That's the CRO mindset. When everyone else is schlepping for more traffic and dumping more budget into their campaigns, you can attack the angle by converting more visitors into users or paying customers."

Score: 47

CRO/Copywriting Expert Resource:Conversion Rate Optimization 101: This is How it All Starts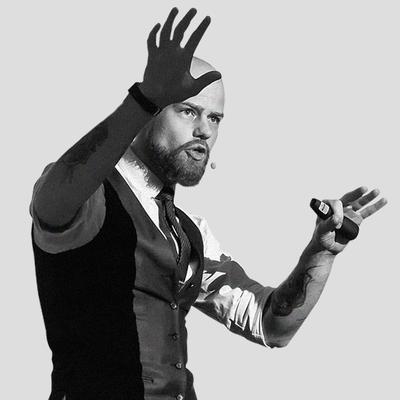 A former CRO consultant for his agency Content Verve, Michael is now the senior conversion optimizer at UnBounce.

Michael is an expert in landing page optimization, conversion rate optimization, online copywriting, split testing, A/B testing, content marketing, blogging.

"Always do your homework (i.e. conversion research!)"

Score: 47.5

Expert Resource:10 CRO Experts Reveal Their Biggest A/B Testing Mistakes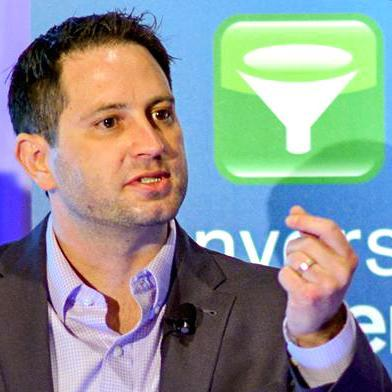 Alex is an award winning web designer, best selling author and founder of AlexDesigns.com. Alex is the host of the top ranked podcast, Marketing Optimization.

In 2014, Alex released his book, Boost Ecommerce Sales & Make More Money, which became an Amazon #1 Best Seller.

He has over 14 years of experience in doing conversion rate optimization (CRO), ecommerce and landing page design for clients from different industries.

"I optimize the section that is getting the most clicks, and if I'm able to increase their clicks or increase that conversion just from that one spot in that page, more than likely you're going to have a huge win."

Score: 47.5

CRO/Copywriting Expert Resource:How to Use Quantitative Data to Make More Money
64) Georgiana Laudi (@ggiiaa)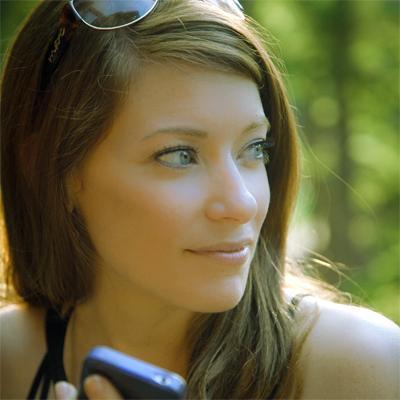 Georgiana is the vice president of marketing at UnBounce and a mentor at FounderFuel. She has previously worked independently in web marketing and optimization.

She has skills in SEO, email marketing, web analytics and marketing strategy.

"We think of our emails the same way we do landing pages — one page (or email in this case, duh) one purpose. As a rule, we try to provide enough information that someone would need in order to click the call-to-action. No more, no less."

Score: 47.5

CRO/Copywriting Expert Resource:Using Webinars as a lead generation machine w/ Georgiana Laudi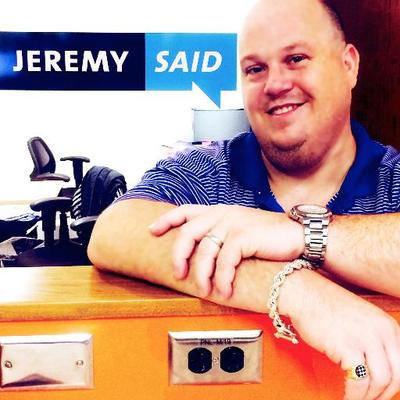 Jeremy is a conversion optimization consultant who investigates online user behaviors at Jeremy Said. He has published articles for Unbounce, Crazy Egg, Kissmetrics, and others.

Jeremy's clients have included those like Sony, Microsoft, GAP, HP, and Aventis.

"Neuromarketing research pays close attention to the constructs of attention, reward and memory loss and retention. Better marketing tools can be designed by better understanding how the brain works and how people are likely to respond those tools."

Score: 47.5

CRO/Copywriting Expert Resource:6 Neuromarketing Principles That Are Always True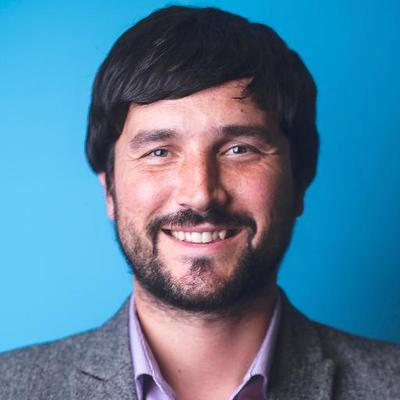 Paul is the Founder and Director of optimization of PRWD. Within his role he specializes as a consultant and trainer in conversion optimization with over 12 years experience working with blue-chip brands.

Paul also delivers training across Europe in areas of e-commerce usability, persuasion & conversion optimization for pure-play and multi-channel retailers.

"Would you rather your optimization strategy provide you and your business stakeholders with a sound state of mind, or do you want your strategy to feel like it lacks real value and impact?"

Score: 47.5

CRO/Copywriting Expert Resource:Vanity versus sanity metrics in conversion optimization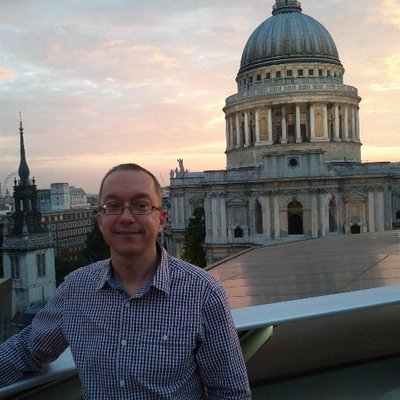 Neal is a respected blogger on topics such as website optimization, buyer psychology, marketing, digital tools, and branding.

With his extensive experience of applying insights from psychology and research to conversion experiments, Neal has delivered insights for the launch of the M&S Credit Card, the most successful new credit card launch in the UK.

"Names, and the psychological associations they hold, are so deeply rooted in our psyche that we are magnetically drawn towards the concepts they embody."

Score: 47.5

CRO/Copywriting Expert Resource:How To Use The Power Of Names To Boost Conversion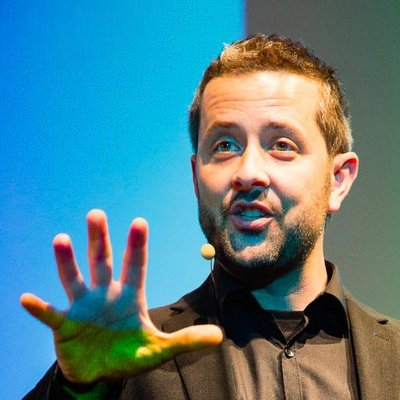 Chris is the founder and CEO of WiderFunnel, a CRO agency that helps high traffic businesses dramatically lift their web and mobile-driven sales. He has worked with big-name companies such as Google, Electronic Arts, ebay, Magento, and 1-800 Flowers.

Chris also wrote the book, "You Should Test That!," to share with the world the insights he has gained from running thousands of A/B tests on hundreds of websites.

"My advice: Identify your goals, put together an ongoing optimization program, and apply the best optimization frameworks to all of your marketing touchpoints. You'll be amazed at what you learn."

Score: 48

CRO/Copywriting Expert Resource:Why B2B Marketers Should Care About Landing Page Optimization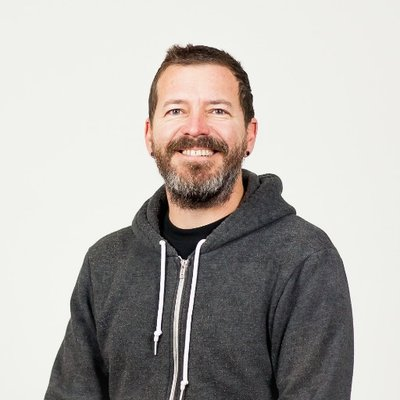 Rick is the CEO of UnBounce and co-founder of Fanyard. He has skills in a variety of areas such as market, startups, SEO, online advertising, and, of course, runs a conversion rate optimization agency.

"In order to have a business that's actually a good operating business we needed to pick a tightly defined customer segment, focus, go after it and win."

Score: 48

CRO/Copywriting Expert Resource:My First $100K in Monthly Revenue: Rick Perreault, CEO of Unbounce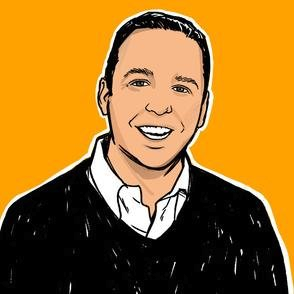 Joseph is the director of marketing and blog editor at iSpionage. His specialties include copywriting, digital marketing, content marketing, conversion rate optimization, pay-per-click marketing, SEO, & social media marketing.

He co-authored a 30,000+ word article on conversion rate optimization called "The Definitive Guide to Conversion Optimization" with Neil Patel.

"If you're spending $10,000+ or $100,000+ on PPC marketing, which a lot of advertisers do, then landing page optimization often represents the biggest opportunity for improvement."

Score: 48

CRO/Copywriting Expert Resource:5 Valuable Lessons From Expertly Designed PPC Landing Pages
57) Justin Rondeau (@Jtrondeau)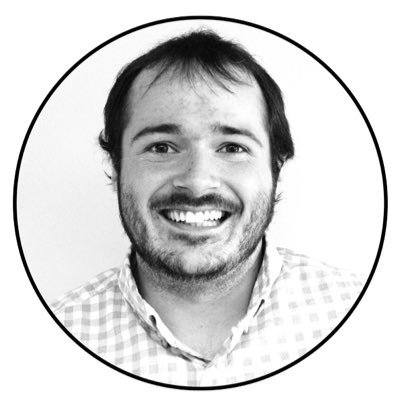 Justin Rondeau is the director of optimization at Digital Marketer. His focus is conversion rate optimization, web data analysis, personalization, and split testing.

After seeing thousands of split tests and training some major companies, he desires to take these learnings to the public.

"There are two types of pages you should never test:
The broken page that just needs to be fixed.
A page that has no impact or an inconsequential impact on revenue."

Score: 49

CRO/Copywriting Expert Resource: 7 Split Testing Myths That Ruin Your Test

56) Bart Schutz (@BartS)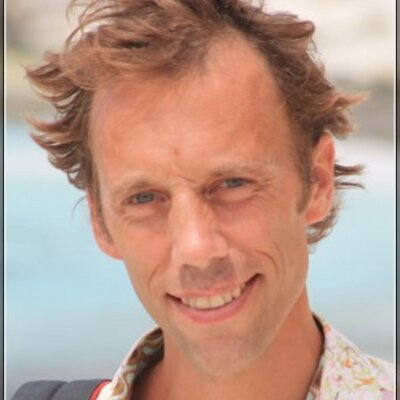 A self proclaimed "Persuasion Professional," Bart is an online consumer psychologist, behavioral economist and neuro-fanatic.

Bart makes websites, apps and social profiles sell more and to happier people. Moreover he loves presenting keynotes, giving lectures and blogging at Wheel-of-Persuasion.com.

"You are in the business of separating money from 100 billion neuron cells, a thousand billion glial cells, and a thousand times a thousand connections between the cells. Nothing more complex than this. That's quite a challenge, isn't it?"

Score: 49.5

CRO/Copywriting Expert Resource:Bart Schutz – Conversions@Google 2014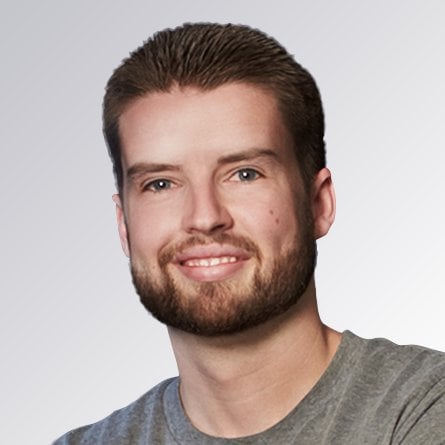 Our fearless leader and hero. Well, at least the hero we use as a hero shot for KlientBoost.

As Johnathan began to start to criticizing random ads and how to improve them, his interest in marketing slowly grew.

Today, Johnathan is the proud founder of KlientBoost, a creative digital agency specializing in pay-per-click (PPC) advertising and super sexy, high converting, landing page design and testing.

"When you get your visitors to go through your micro-conversion funnel of a multi step landing page, you're gradually getting more and more commitment from them."

Score: 50

Expert resource:How Multi Step Landing Pages Will Explode Your Conversion Rates
54) Neville Medhora (@nevmed)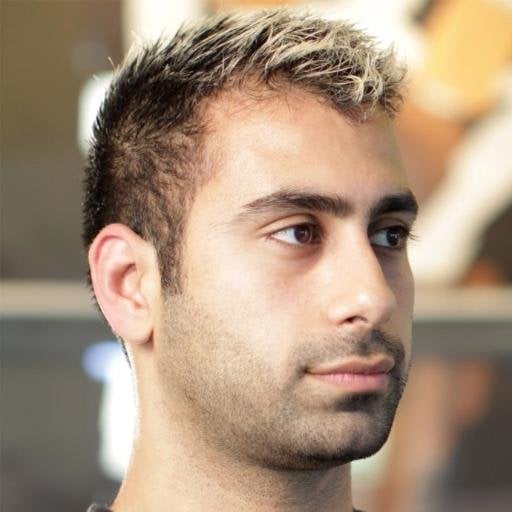 Neville is the copywriting mastermind behind Kopywriting Kourse. He believes that the way you write has a huge effect on what you get — both in your business and personal life.

"A good copywriter is not just a writer. They are a keen studier of the human psychology behind purchase decisions."

Score: 50.5

CRO/Copywriting Expert Resource:How To Become A Copywriter (with No Experience)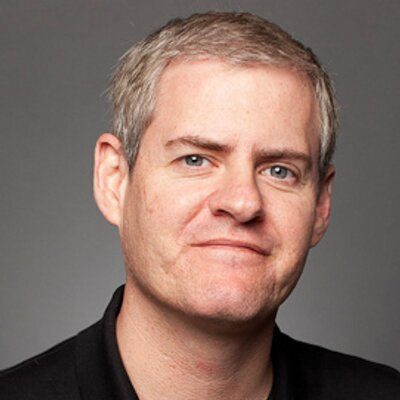 Hunter is a business builder, global adventurer, speaker and philanthropist. As a consultant and trainer, he helps organizations optimize their sales and marketing ROI and GSD.

He is the founder and CEO of Optimization Copilot and the founder of Hunter Boyle (Ad)Ventures.

"If you have some sense of what your audience wants to read, then you should get it into a format that's going to engage them."

Score: 50.5

CRO/Copywriting Expert Resource:Why Your Email Marketing Fails to Convert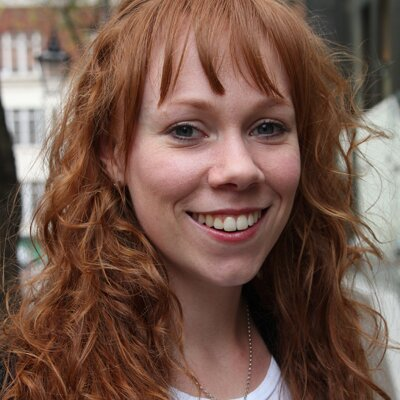 Amy Harrison is a copywriter, content-trainer, speaker and filmmaker teaching businesses how to avoid drab business content and instead write copy customers love to read.

For 3 years, Amy studied under professional UK screenwriters to learn and apply the art of writing dramatic stories for the screen and now has workshops in more than 20 countries around the world.

"One of the most visited pages on your website, your About Page, is where customers go to get a deeper understanding of you, your business, your ethos and what you offer."

Score: 50.5

CRO/Copywriting Expert Resource:9 Warning Signs Your 'About Page' Makes Customers Cringe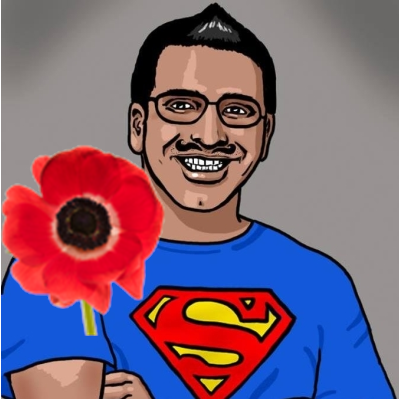 Amrdeep has been working with data for over 7 years and has delivered hundreds of different projects that focused on making business decisions backed up by sound analysis and insight.

He strives to achieve significant lifts in conversions by combining raw data with user behavior.

Amrdeep has worked with a range of organisations with many unique and challenging barriers to conversion. He is currently the user experience and optimization manager at WageDayAdvance: one of the UK's leading short term loan companies.

"Fix what's broken first before you add functionality."

Score: 51

CRO/Copywriting Expert Resource:20 CRO Tips, Tricks, and Tools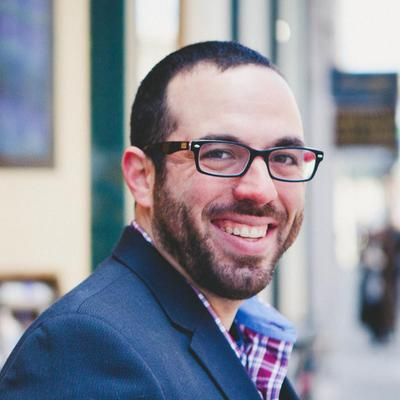 A former journalist turned marketer, John currently heads growth at Litmus, an email software company helping marketers make email better.

"The open loop, also known as the curiosity gap, is known in psychology as hinting toward information of interest that piques a person's curiosity enough for them to want (need) to know more. You, as the marketer, open a loop they naturally want to close."

Score: 51

CRO/Copywriting Expert Resource:The 1 Common Trick Emails With Ridiculously-High Open Rates Use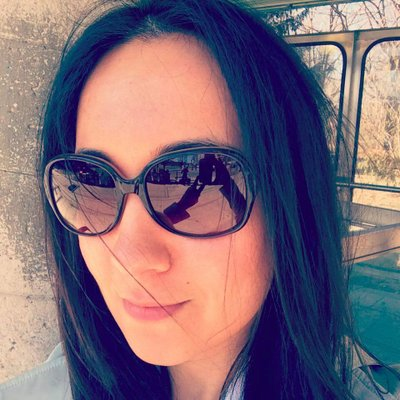 Hana is the vice president of marketing at Uberflip. She is a digital marketer, startup founder and tech enthusiast.

A rare blend of modern chic, tech geek and entrepreneurial hustle, Hana also has a knack for communicating inspired tech solutions to mainstream audiences.

"Data is necessary to inform all marketing decisions, especially where content marketing is concerned."

Score: 51

CRO/Copywriting Expert Resource:Data-Driven Content Marketing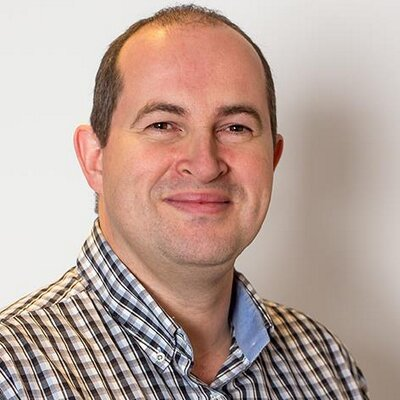 Karl improves the usability, information architecture and conversion rates of digital channels. He is a keynote speaker at international conferences, he teaches at several university colleges and he writes articles he has time.

Karl's clients have included Telenet, the Flemish and Belgian government, and Microsoft.

He's also been a guest speaker at Karel de Grote-Hogeschool, Arteveldehogeschool, Hogeschool Gent, PXL and Brugge Business School.

"People don't have the patience to look at all the slides of your carousel."

Score: 51.5

CRO/Copywriting Expert Resource:10 conversion tips that work on any website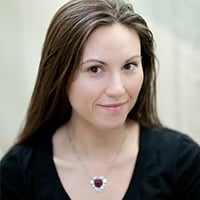 After 8 years writing the GetElastic ecommerce blog and consulting for some of the Web's most exciting ecommerce brands, Linda co-founded Edgacent: an ecommerce advisory firm.

Between herself and her partners, Matt Dion and Mark Miller, they share over 50 years experience in this space, and our mission is to help ecommerce leaders achieve their revenue targets through strategy, technology and optimization.

"Mobile conversion begins with keeping visitors on your site. Don't encourage home page bounces by presenting mobile apps as a better experience, suggesting app users get better prices and promotions, or using negative language in your call-to-action labels."

Score: 52

CRO/Copywriting Expert Resource: How Mobile Influences Shopping Behavior [Infographic]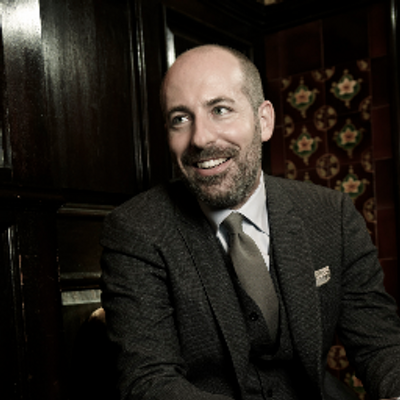 Daniel oversees all editorial content coming from the MarketingExperiments and MarketingSherpa brands while helping to shape the editorial direction for MECLABS.

Prior to joining the team, Daniel was Vice President of MindPulse Communications – a boutique communications consultancy specializing in IT clients such as IBM, VMware, and BEA Systems.

"A/B or multivariate tests are just a snapshot of customer behavior at one moment in time."

Score: 52.5

CRO/Copywriting Expert Resource:A/B Testing: Ecommerce site's 3,000 positive comments show why you can't trust just one test
45) André Morys (@morys)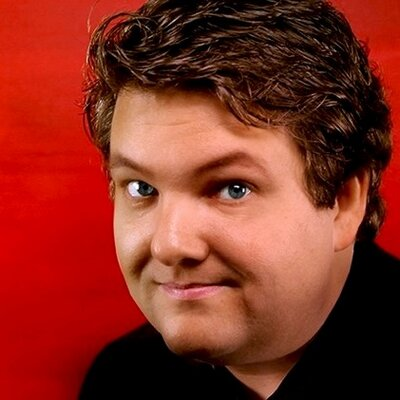 André is the CEO at Web Arts AG, where he has worked in the ecommerce optimization industry since 1996. Today, with nearly 40 consultants, designers and conversion experts, Web Arts is the leading conversion optimization agency in Germany.

"Don't call it conversion rate optimization, call it growth rate optimization."

Score: 52.5

CRO/Copywriting Expert Resource:Don't call it 'Conversion Rate Optimization'
44) Ton Wesseling (@tonw)
Ton is the founder of Online Dialogue, CEO of Testing.Agency, co-founder of Webanalisten.nl and the Online Optimizers Meetup group.

With over 15 years of experience in Online Marketing Optimization and 30 years of experience of working with computers, Ton is definitely a marketer worth following.

"If you are getting below 1,000 conversions a month, increase your risk to get above 1,000 conversions a month… Don't be too much data driven, get out of the office, do-or-die."

Score: 53

CRO/Copywriting Expert Resource:Stop A/B-testing or speed up – when to do what
43) Stoney deGeyter (@StoneyD)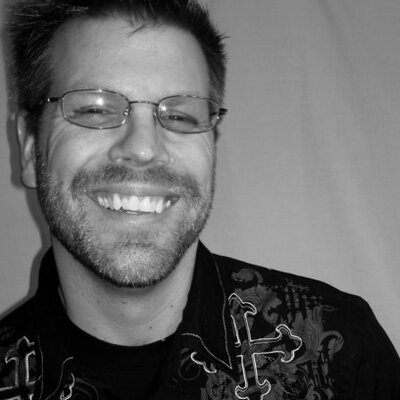 Stoney deGeyter is an author, speaker, teacher, husband, father, web marketer. Since he started Pole Position Marketing in 1998, he has been helping businesses grow their online presence through strategic web marketing strategies.

He is the author of The Best Damn Web Marketing Checklist, Period! and his web marketing articles have been published on Search Engine Land, Web Pro News, Search Engine Journal and Visibility Magazine.

"If you invest too little into just one area of online marketing while ignoring the others, your ROI will be a loooong time in coming."

Score: 53

CRO/Copywriting Expert Resource:How I Lost My Clients Their #1 Ranking And Their Profits Exploded Overnight!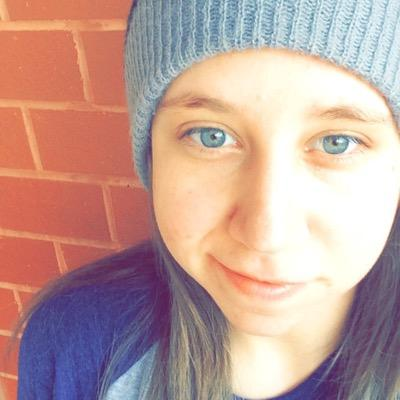 Shanelle got in the marketing game early. When she was just 15, she became a professional copywriter and jumped head first into affiliate marketing.

She helped a three person startup grow to a million dollar revenue-generating company through creative PPC, SEO and copywriting strategies.

She currently works with content and growth at ConversionXL.

"You will feel a wide variety of emotions in your lifetime. All of them, to some degree, will influence your decision making."

Score: 53

CRO/Copywriting Expert Resource:The Advanced Guide to Emotional Persuasion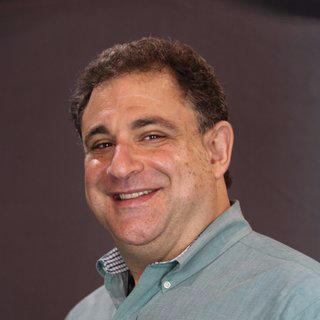 Jeffrey is the CEO of BuyerLegends.com, a company that teaches business people how to create customer-centered, data-driven customer experience design that is supported by narrative.

His proudest professional accomplishments are the thousands of companies, students and clients, including HP, NBC Universal, GE, WebEx, Overstock and Google, that have consistently enjoyed dramatic improvement in online sales and lead generation.

"Your hero is on a journey. You tell his or her story. Every successful customer journey needs a map and every map needs a legend. The journey's legend is the key to navigating the map."

Score: 53.5

CRO/Copywriting Expert Resource:Measure Customer Experience Design And Make It Accountable
40) Tiffany Da Silva (@bellastone)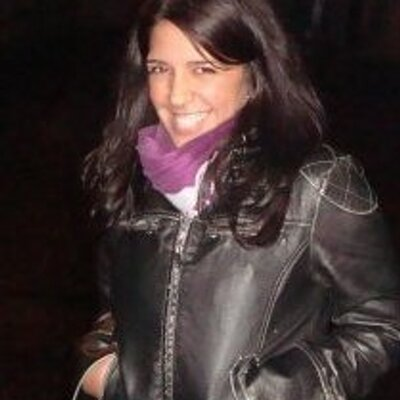 Over the past 10 years Tiffany daSilva has worked in all facets of online marketing including email marketing, SEO, PPC, social media and conversion rate optimization.

Tiffany's experience has exposed her to the opportunity to work on over 300 websites while managing multi-million dollar budgets.

Learn more about Tiffany on her site TiffanydaSilva.com.

"While you should constantly optimize in your own areas (SEO, SEM, etc.), it's great to have someone to look at the bigger picture to spot opportunities throughout the whole funnel and focus on the test creation."

Score: 54

CRO/Copywriting Expert Resource:Discussing Conversion Rate Optimization and Website Strategy With Tiffany daSilva
39) Henneke Duistermaat (@HennekeD)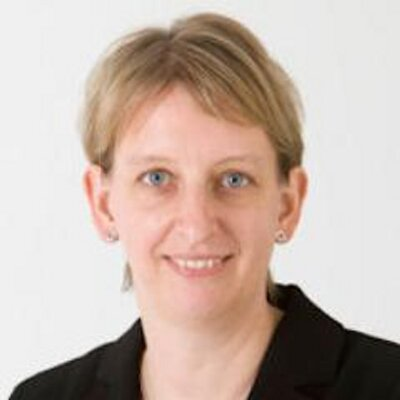 Henneke is an irreverent marketer and copywriter on a mission to stamp out gobbledygook.

She teaches companies how to create a sparkling business blog and write seductive copy to win more clients.

Henneke is the author of two 5-star rated books about writing and blogging, and she's a regular contributor to popular marketing blogs like KISSmetrics and Copyblogger and founder of Enchanting Marketing.

"Even the most experienced writers have to stay vigilant; and edit their drafts with a sharp knife and a selection of spices."

Score: 54.5

CRO/Copywriting Expert Resource:4 Types of Weak Words: How to Spice Up Bland Content
38) Talia Wolf (@TaliaGw)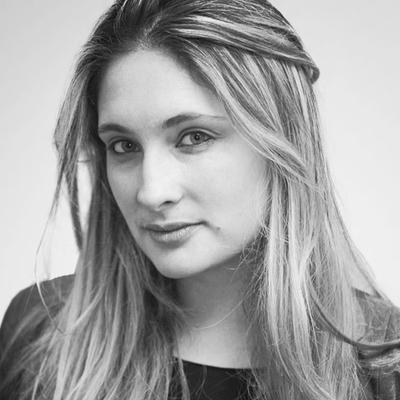 Talia helps businesses build and execute their conversion optimization strategies using emotional targeting, consumer psychology and behavioral data to generate more revenues, leads, engagement and sales.

Talia is the CMO of Banana Splash and the founder and CEO of Conversioner.

"Once you've done all the research and found the right pain point to attack, you need to start planning what you're actually going to change in the funnel and how will you measure its success."

Score: 55

CRO/Copywriting Expert Resource:4 Meaningful Landing Page A/B Test Ideas to Run Today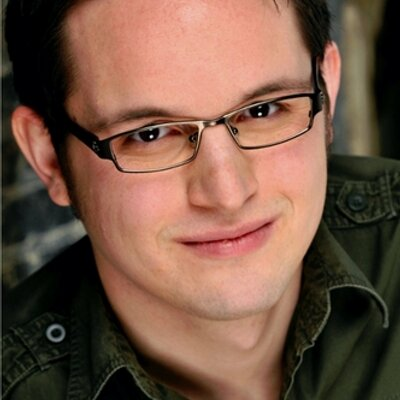 An odd background coming from the New York Conservatory of Dramatic Arts, Tommy Walked has applied his skill of the arts to deeply understand how to define markets, customer archetypes, customer satisfaction, and virtually all forms of content marketing.

The former editor at ConversionXL, Tommy is now head of marketing at Shopify Plus.

"The problem is, there's a good deal of information that is misleads the reader into thinking 'If I just swap a headline, or change a button color, or 'fix' my call to action, the revenue will start pouring in!' But that's far from true."

Score: 55.5

CRO/Copywriting Expert Resource:3 Common Misconceptions About Conversion Rate Optimization That Are Wasting Your Time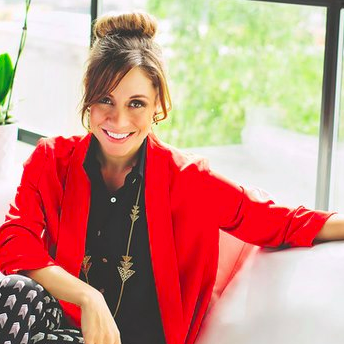 Joanna Lord has over 10 years of technology startups and marketing leadership where she has focused on revenue growth, marketing strategy and managing high performing teams.

She is a tech mentor at Techstars, NEXT, and Startup Weekend, a board advisor, and prolific blogger at Entrepreneur.com, MarketingLand.com and JoannaLord.com.

"I truly believe there is always a few things you could do to your top landing page right now that would get you more signups, better engagement, or higher quality scores. The hard part is knowing which one is going to work for you."

Score: 55.5

CRO/Copywriting Expert Resource:5 Ways to Improve Your Top Landing Page Right Now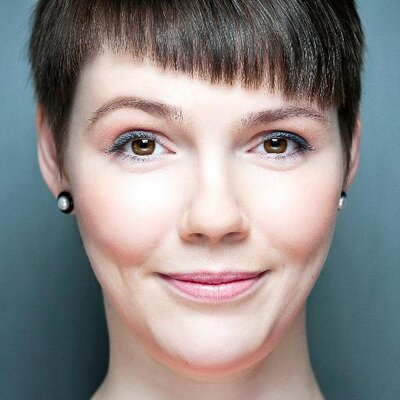 Jane is an independent UI/UX consultant from Russia who helps SaaS founders build focused, profitable products.

She enjoys writing and speaking at events, but most of all she likes to solve real-life business problems with smart UI design. Check out her latest book, The UI Audit, or get Jane's free course on managing designers.


"Do you find it hard to walk with your eyes closed? The lack of information suddenly makes you shy and slow even though your legs function as well as before.

Same with a poorly designed app. In order to operate the app well, the user should be well-informed and confident. Clarity serves both."

Score: 55.5

CRO/Copywriting Expert Resource:The Core Principles of UI Design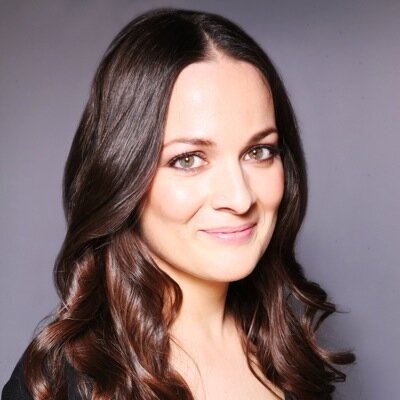 Nathalie Nahai is a web psychologist, international speaker and author of the best-selling book, Webs of Influence: The Psychology of Online Persuasion.

One of the foremost experts in web psychology, Nathalie helps businesses apply scientific rigour to their website design, content marketing and products.

She has worked with Fortune 500 companies, design agencies and SMEs, including Google, eBay, Unilever and Harvard Business Review, to name a few.

"Understand your customers and be the best at giving them what they want."

Score: 56

CRO/Copywriting Expert Resource:The secret psychology of persuasive copy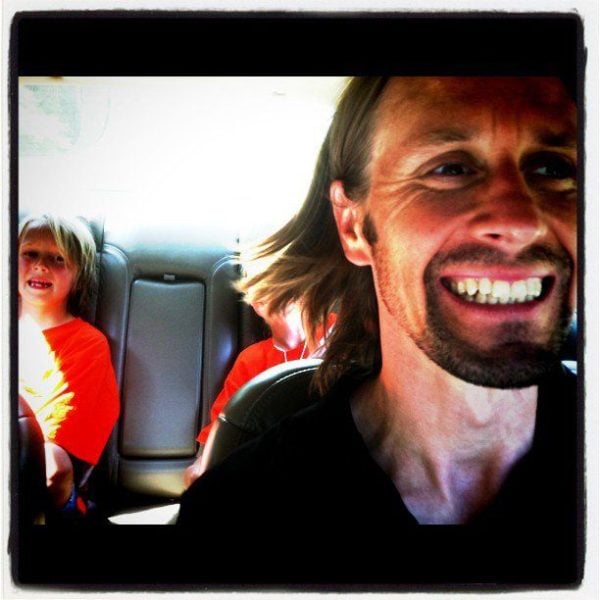 Demian is an expert in writing clear, concise and compelling web copy that demands attention, creates desire and compels action. He writes web content that search engines can easily find and people can't resist.

He has a good head for persuasion and direct response marketing.

Demian works at Copyblogger Media, with clients that include, Hubspot, Mention, Crazy Egg, and KISSmetrics. Furthemore, he is the chief content writer for Rainmaker Digital.

"Your landing page copy is not some random facts about you or your product. It's a conversation that begins with an understanding of what is in your prospect's mind."
Score: 56
CRO/Copywriting Expert Resource: Deathbed Advice for Your Landing Page Copy
32) Brian Massey (@bmassey)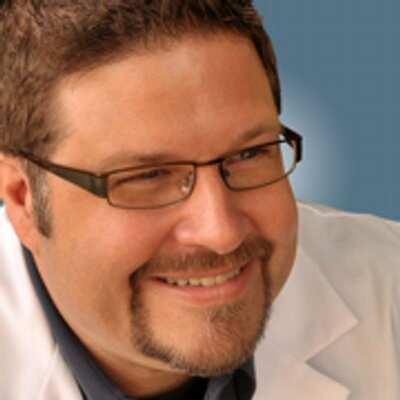 Brian is the founder of Conversion Sciences. Through a steady diet of measurement and testing, he lets website visitors tell him how they want their sites to serve them and what will generate more leads, more subscribers and more sales for businesses.
Brian is also the author of "Your Customer Creation Equation."
"Your website redesign doesn't need to be an "all in" gamble."
Score: 56
CRO/Copywriting Expert Resource: This Website Redesign Got 250% More Leads Before it Was Finished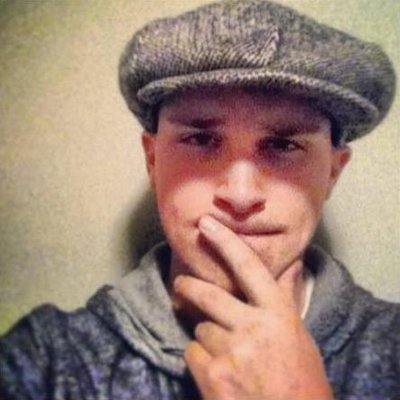 Joel is one of those weird people who scores nearly equal numbers on right-brain/left-brain tests.
He is a creative communicator with the analytical skills to boot.
Joel owns and operates Business Casual Copywriting, where he offers freelance conversion copywriting and content marketing strategy to clients that range from digital marketing firms, startups and SaaS companies to blue-collar trades, household names and any brand who's bored with lifeless copy.
"If you want someone to take action – whether it's signing up to your list, buying your product or downloading your resource – you need to entice them with a call to action."
Score: 56
CRO/Copywriting Expert Resource: 5 Quick Guidelines for Calls to Action That Actually Work
30) Morgan Brown (@morganb)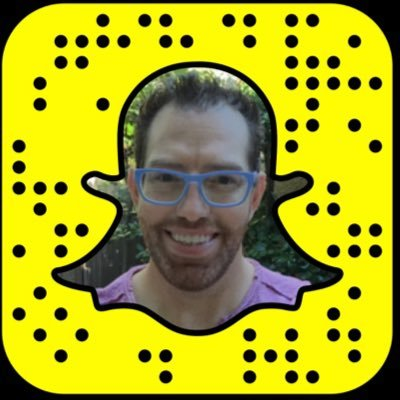 Morgan is a growth and marketing executive that works with early stage companies on an interim basis to help them gain traction and reach their milestones through user acquisition, user retention and revenue growth.
Morgan's company is Full Stack Marketing–a growth consulting firm dedicated to helping early stage companies find traction and growth while keeping their burn rates down.
Morgan also serves as a growth centered COO of Inman News.
"It won't do you any good if the people you're acquiring are the wrong fit for your business."
Score: 56.5
CRO/Copywriting Expert Resource: The Beginner's Guide to Conversion Rate Optimization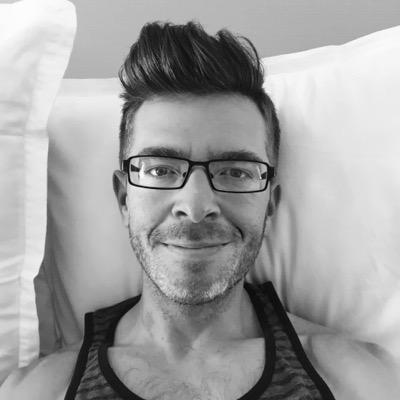 Aaron has seven years of professional communication experience. His mission mission as a writer and educator is simple: to save the world from bad content.
He is a content strategist at IconiContent.com and a contributor at Entrepreneur, Fast Company, Business Insider, Success Magazine, Copyblogger, MarketingProfs and Unbounce.
As an independent content strategist and copywriter, he partners with both emerging and established clients to produce professional, commercial copy that is clear, compelling, and consumer-specific.
"SPOILER: It all comes down to 10 words or less."
Score: 56.5
CRO/Copywriting Expert Resource: Top 10 Copywriting Books from the Top 10 Copywriters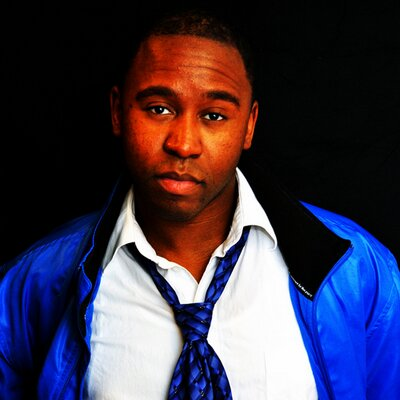 Michael is a marketing technologist. He works with equal parts marketing and technology. He leads an agency called iPullRank which specializes in Content Strategy, Audience Research, Social Media, SEO, Predictive Analytics, Conversion Rate Optimization and Marketing Automation.
Mike has landed roles as an analyst at the prestigious Razorfish, working on Fortune 500 clients such as Ralph Lauren, ADT, State Farm, Hawaiian Airlines, T. Rowe Price, Citibank, and a host of pharmaceutical brands.
"In the realm of content marketing, the customer is ruler of our domain."
Score: 56.5
CRO/Copywriting Expert Resource: How to Plug the Holes in Your Content Funnel That Are Costing You Money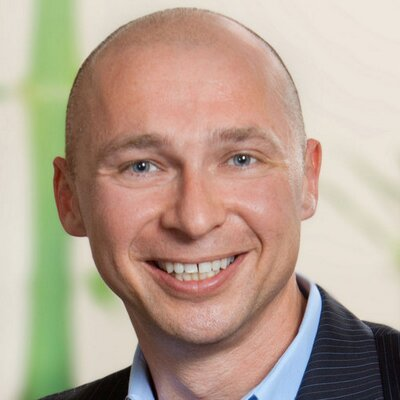 Tim is the author of the bestselling book Landing Page Optimization: The Definitive Guide to Testing and Tuning for Conversions. He is experienced in internet marketing thought-leader and entrepreneur.
He is the founder of several Internet start-up companies and the president and CEO of SiteTuners and the founder of the worldwide Conversion Conference series.
At SiteTuners, Tim helps improves conversion rates via best-practices redesigns, and landing page testing for over 1200 companies including Sears, Ford Direct, Google, Yahoo, Nestle, Intuit, Paychex, eHarmony, Canon, Symantec, AutoDesk, and Rhapsody.
"Spending money is experienced by the same parts of the brain as feelings of physical pain."
Score: 57
CRO/Copywriting Expert Resource: Pulverizing Price Resistance To Improve Conversion Rates
26) David Kadavy (@kadavy)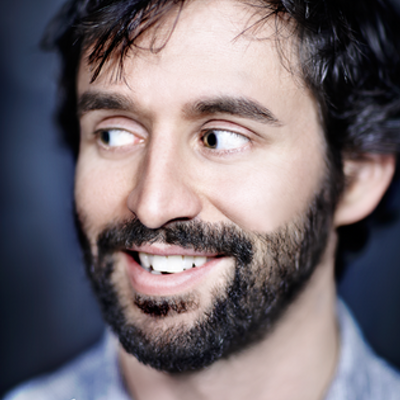 David is the author of Design for Hackers, which debuted at #18 on Amazon. Prior to writing Design for Hackers, David founded the Design departments at two Silicon Valley startups, and freelanced for clients such as oDesk, PBworks, and UserVoice.
He is also a mentor at 500 Startups. He is the president of Kadavy, Inc. and is a frequent public speaker.
"There's no denying the power of the scientific method. When applied correctly, it can be invaluable in guiding an entrepreneur when important questions about a business arise."
Score: 57
CRO/Copywriting Expert Resource: A/A Testing: How I increased conversions 300% by doing absolutely nothing
25) Luiz Centenaro (@LuizCent)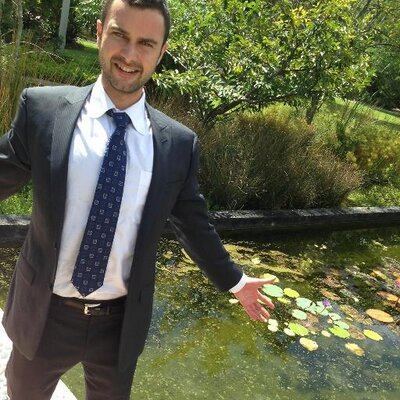 Luiz helps companies with over 100k unique monthly visits generate more revenue by constantly testing their websites to increase their conversions.
In addition to CRO, he loves finding creative ways to use content marketing and SEO to drive targeted traffic that is primed to convert along with creating a series of lifecycle emails (cart abandonment, product reviews, transactional receipt emails) that are A/B tested to drive in significant growth to eCommerce stores.
"You didn't need to invest to acquire new customers you just needed to create a better experience and you doubled your revenue."
Score: 57.5
CRO/Copywriting Expert Resource: How To Get Your First A/B Test Up And Running in Under 15 Minutes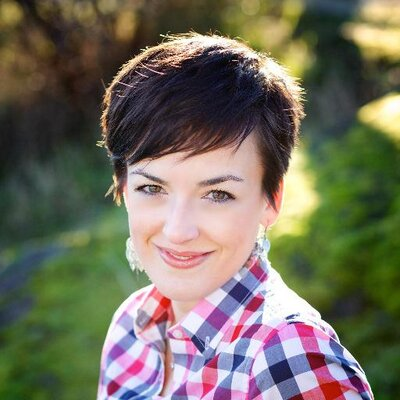 Joanna is the copywriter and founder of Copy Hackers where she produces richly informative ebooks, newsletters and video courses on the topics of conversion copywriting, non-skeezy selling, value propositions + differentiation, and hybrid sales pages.
Joanna has worked with some of the world's most exciting startups including Crazy Egg, Shopify, Metalab, Mind Valley, Neil Patel's Quick Sprout, blinkbox books (a division of Tesco), InspirePay, Men In Kilts, and Edox and Invision.
"Make every message better with "So what?" and "Prove it!""
Score: 58
CRO/Copywriting Expert Resource: Landing Page Copywriting Secrets the Pros Never Share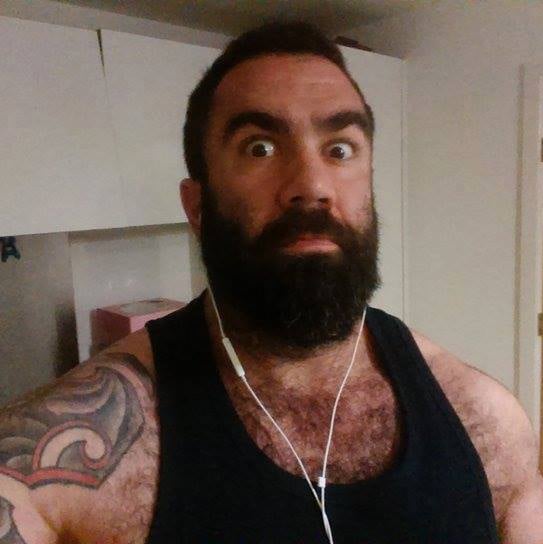 Whether you are familiar with sales-based copywriting, increasing conversions, lead-generation, and long-form copy sales pages or not… Dan believes you need to know one thing: you need someone to write in a way that will chase down your goals.
"'Just' writing is probably THE best skill you can ever learn. If you know how to persuade people with the written word, well, you'll never go hungry!"
Dan is the leader of the popular Facebook group Coffee With Dan.
Score: 58.5
CRO/Copywriting Expert Resource: How Dan Meredith Went From Zero to 6-Figures (As A Marketing Consultant & Copywriter) In Just 6 Months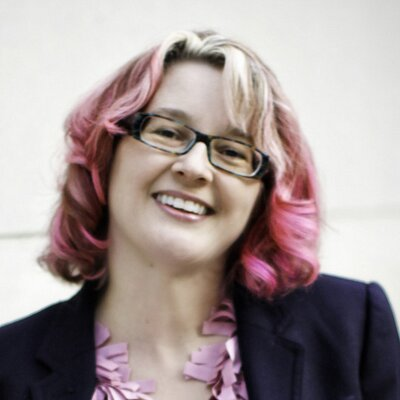 Sonia is a content marketer and a founding Partner and Chief Content Officer at Copyblogger Media. Her work is focused on creating more remarkable relationships with customers.
"If you intend to sell something — to ask for someone's hard-earned money and irreplaceable time — you must begin by seeing (and honoring) who they are. You need to know them as well as you know yourself, as well as you know your family and closest friends."
Score: 59
CRO/Copywriting Expert Resource: How to Create a Deep Connection with Your Prospects and Customers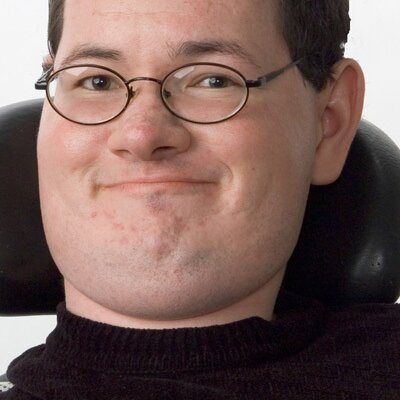 Jon is a writer, blogger, entrepreneur, programmer, professional speaker, marketing strategist, social media guru. His specialties are viral content, blogging, online marketing, social media, and entrepreneurship.
In 2011, Jon decided to branch off from Copyblogger and launch his own online brand, teaching smart, hard-working writers how to get the attention they deserve by starting a blog at BoostBlogTraffic.
"People think you can build a popular blog about anything, but you can't."
Score: 60.5
CRO/Copywriting Expert Resource: An Open Letter to Bloggers Struggling to Get More Traffic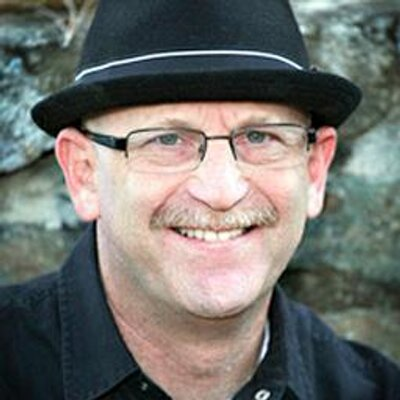 Barry is the author of "SEO Simplified for Short Attention Spans" and owner of Feldman Creative, an agency which delivers content marketing, copywriting, and creative direction for online marketing projects of every kind. Feldman Creative was founded in Silicon Valley in 1995, when Barry escaped alive from the advertising agency business.
As the chief writer, Barry writes articles, eBooks, presentations and webinars on content marketing, social media, and more.
"Wise companies put their customers' goals ahead of their own by creating products, services and content that specifically fulfill and appeal to their customers' needs and desires."
Score: 61.5
CRO/Copywriting Expert Resource: 4 Conversion Experts On Why Buyers Click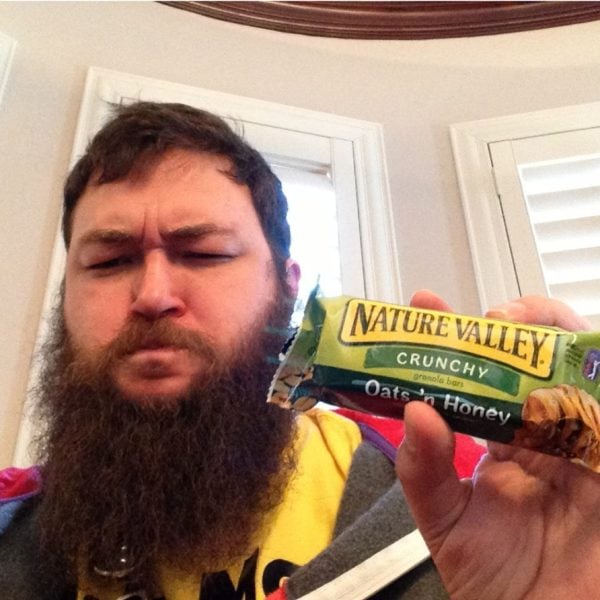 Colin writes sales and marketing copy for the web, consults on product launches and marketing messaging, and reviews and critiques your existing marketing copy to improve conversions.
Colin is the mastermind leader in the famous Facebook group, Cult of Copy.
"Storytelling only matters once you manufacture a meaningful scenario that is worth telling a story about."
Score: 62
CRO/Copywriting Expert Resource: Fundamentals of Storytelling for Copy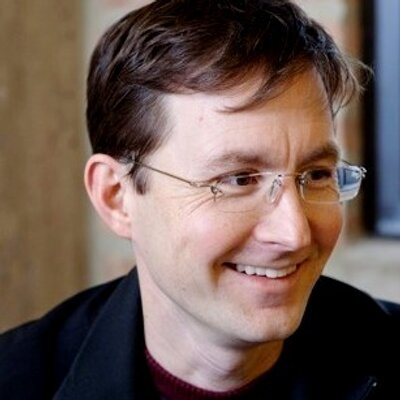 Andy has been in the web design and interactive marketing space since January of 2000. 15 years ago, he founded Orbit Media, an award-winning 38 person web design firm in Chicago. Since then, he's helped thousands of people do a better job getting results online. He's a true evangelist for content marketing and ethical digital marketing.
Together with the team at Orbit, Andy has put out some of the best digital marketing advice available, including hundreds of articles, including posts on virtually all of the top marketing websites.
"The visitor's first question is "am I in the right place?" The headline should answer this question by explicitly stating the main business category."
Score: 62.5
CRO/Copywriting Expert Resource: 9 Things To Remove From Your Website Immediately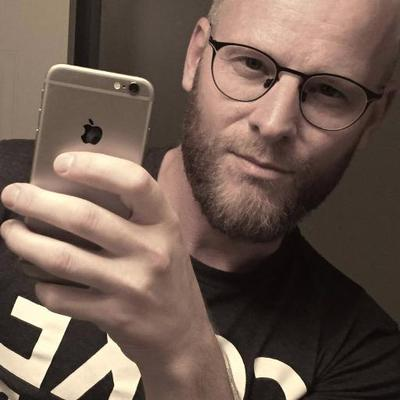 Oli Gardner is the co-founder of Unbounce, becoming a marketer the day he started Unbounce. As early pioneers in the realm of content marketing, his goal was to position Unbounce as the global leader in everything related to landing pages and how to deliver high-converting and delightful marketing experiences.
"NSAMCWADLP: Never. Start. A. Marketing. Campaign. Without. A. Dedicated. Landing. Page."
Score: 62.5
CRO/Copywriting Expert Resource: The Most Entertaining Guide to Landing Page Optimization You'll Ever Read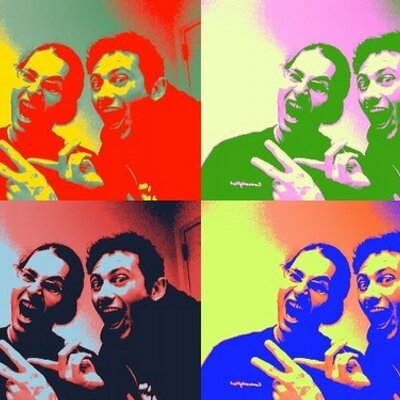 Noah Kagan was the #30 employee at Facebook and #2 employee at Mint.com before starting two, multi-million dollar businesses AppSumo and Sumome.
After growing the AppSumo email list to over a million subscribers, Noah and the Sumo team created SumoMe as a simple way for bloggers to grow their traffic.
"When you have something a user really wants, there's a better chance of them exchanging their email address for it."
Score: 62.5
CRO/Copywriting Expert Resource: How to Build a Million Dollar Business by Capturing Emails on Your Landing Page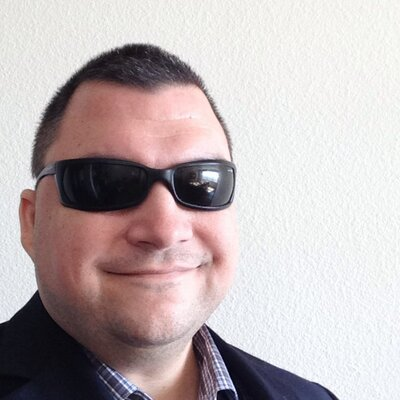 Lincoln Murphy is a customer success strategist and architect, SaaS business model and marketing pioneer, customer acquisition and content marketing ninja, growth hacker, SaaS business and revenue model consultant, and a writer, contributor and speaker. Lincoln is a growth hacker at 16 Ventures.
"You must take into consideration all of the different participants in the evaluation and buying process."
Score: 62.5
CRO/Copywriting Expert Resource: 3 Secrets of High-Converting SaaS Free Trials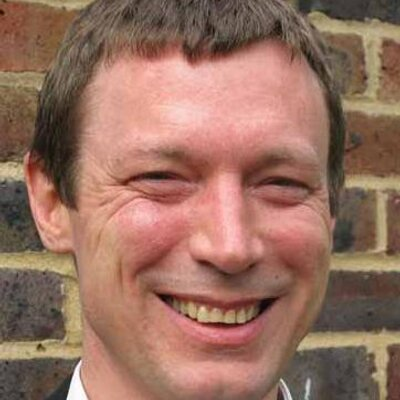 Craig is an optimization expert for hire. He is a user experience champion with a wealth of experience gained working with high street retailers and leading brands.
His skills base includes UX, Usability testing, User Centred Design, online marketing, customer insight, web analytics and multi-variate testing.
"Is there any useful purpose for A/A and A/A/B/B? – I can't see one."
Score: 63
CRO/Copywriting Expert Resource: Why A/A Testing is a Waste of Time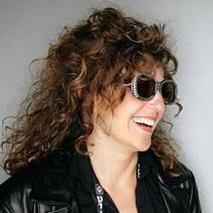 Angie helps organizations catapult ROI and get an average 4X more out of existing marketing efforts through a better understanding of customers, data-driven technology, and persuasive marketing psychology.
As an inbound marketing and part of Forbes "10 Online Marketers to Follow in 2015," Angie is skilled at wielding magnetic content optimized for search, social, conversion and mobile with over sixteen years' multi-channel B2B and B2C experience.
Angie has worked for brands like Nestle USA, Gerber, Andersen Windows, Red Wing Shoes, and The Home Depot.
"Consumers trust others 12X more than manufacturers' descriptions."
Score: 63.5
CRO/Copywriting Expert Resource: Social Proof Conversion Optimization Secrets
12) Bryan Eisenberg (@TheGrok)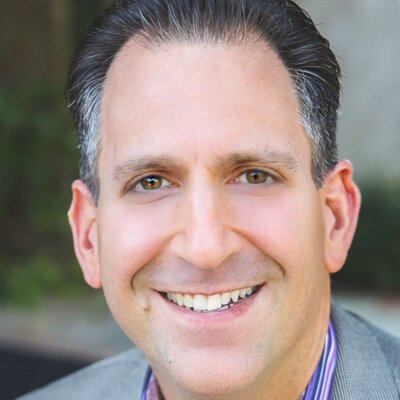 Bryan is the founder & CMO of IdealSpot and is the co-author of the Wall Street Journal & New York Times bestselling books "Call to Action", "Waiting For Your Cat to Bark?", "Always Be Testing" and "Buyer Legends: The Executive Storytellers Guide".
Bryan has been the keynote speaker for Shop.org, Direct Marketing Association, E-consultancy, Microsoft, the Canadian Marketing Association and hundreds of other events across the globe. He is also the co-founder and Chairman Emeritus of the Web Analytics Association.
"CRO is an adolescent and it's tough to judge the behavior of an adolescent. It needs to evolve and grow up…"
Score: 64
CRO/Copywriting Expert Resource: Is CRO a dead end?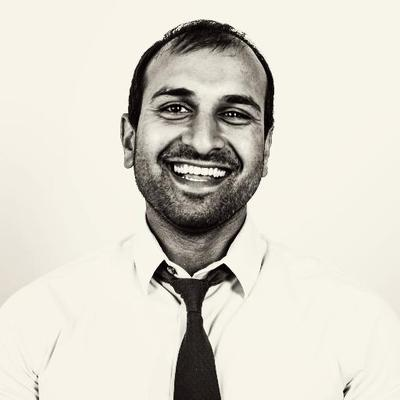 Sujan Patel is a data-driven marketer and entrepreneur. Known for mastering the "ins-and-outs" of digital marketing,
Sujan can tell you everything you need to know about growth hacking, SEO, content marketing, social media marketing, PPC, email marketing, and conversion rate optimization.
Sujan shares his strategies and growth tactics with thousands of businesses around the world by contributing articles to Forbes, Entrepreneur, Inc., Fast Company, and dozens of other publications.
"If you don't perform a test for long enough, perform it at the wrong time, or take the data at face value, the results could be meaningless."
Score: 65
CRO/Copywriting Expert Resource: 50 A/B Split Tests to Optimize Your Site to Perfection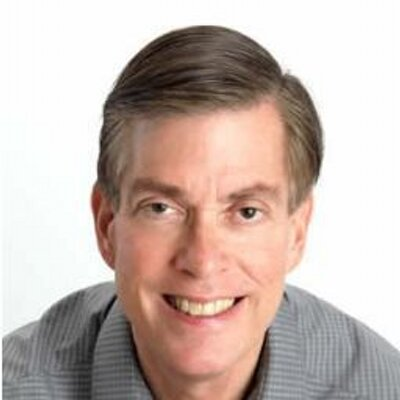 Roger is a marketing pro and international keynote speaker with a history of success in building successful web properties and customer-oriented businesses. He is the author of Brainfluence, Neuromarketing (a leading blog on the intersection of neuroscience and marketing), and Brainy Marketing.
"Every combination of market, product, customer, (etc.) is different. It's risky to leap directly from lab results to the real world, and even from one set of real world results to a new situation."
Score: 65.5
CRO/Copywriting Expert Resource: How To Set The Right Price Every Time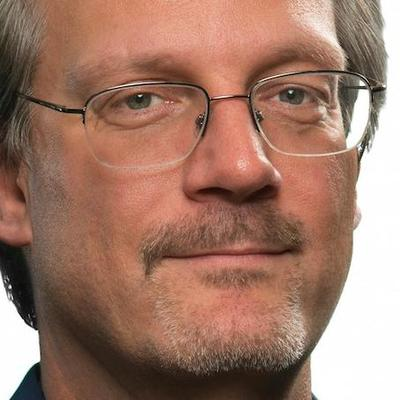 Perry has published thousands of articles on sales, marketing and technology. His works include The Ultimate Guide to Google AdWords, one of the world's most popular books on Google advertising, 80/20 Sales and Marketing and The Ultimate Guide to Facebook Advertising.
Perry has shared the stage with Zig Ziglar, Brian Tracy, Jay Abraham, Mari Smith, Harvey Mackay and Les Brown.
He's consulted in over 300 industries, from computer hardware and software to high-end consulting, from health & fitness to corporate finance.
"Google AdWords processes nearly 6 billion searches every day–making it a powerful Pay Per Click advertising medium your business can't afford to ignore."
Score: 68
CRO/Copywriting Expert Resource: Ultimate Guide to Google AdWords: How to Access 1 Billion People in 10 Minutes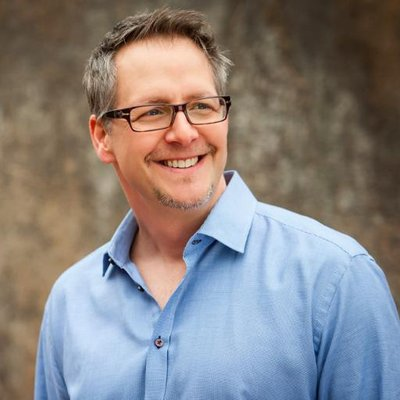 Brian is a serial entrepreneur based in Boulder, Colorado. He's the founder and CEO of Rainmaker Digital (formerly Copyblogger Media), and the host of the Unemployable podcast.
Brian built three successful service businesses using online marketing techniques before moving to a completely online business model when he started the site Copyblogger in 2006.
Brian has been featured in a few books, including "Platform: Get Noticed in a Noisy World" by Michael Hyatt, "Linchpin" by Seth Godin, and "Epic Content Marketing" by Joe Pulizzi.
"Value is a function of perception. You want the people you're trying to reach to perceive your content as valuable, even if people you're not trying to reach perceive it as worthless."
Score: 70
CRO/Copywriting Expert Resource: Are You Creating Meaningful Content?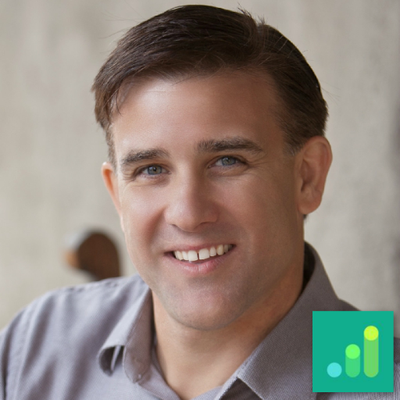 Sean Ellis is the CEO and founder of Qualaroo, as well as GrowthHackers.com: the world's largest network of growth experts. He literally coined the phrase "growth hacking" which AdAge recently called "the next big thing in marketing."
He had early growth leadership at Dropbox, Lookout, Eventbrite, LogMeIn (launch to IPO), Uproar (launch to IPO).
"How important is CRO? It was the key to our success in scaling LogMeIn to a publicly-traded company, and helped us optimize our referral program at Dropbox, whose latest funding figures peg it's value at a rumored $10 billion."
Score: 70
CRO/Copywriting Expert Resource: Unlocking Your Company's Growth Engine w/ Conversion Rate Optimization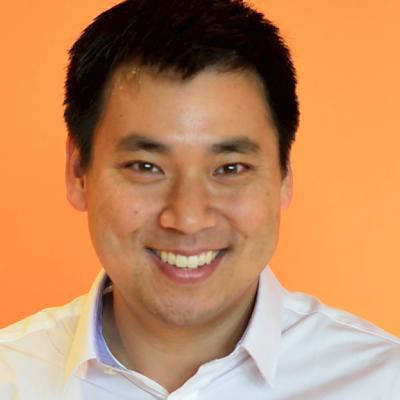 Although not a pure CRO expert, Larry still has some great input on the topic of improving your conversions, having been a featured guest on CRO Day alongside the Hubspot team.
Founder of Wordstream, provider of the 20-Minute PPC Work Week and the free AdWords Grader, Larry Kim has helped create the best software for search engine marketing automation.
If it surrounds the topics of PPC Marketing, AdWords, Content Marketing, Entrepreneurship, and Start-ups, Larry is sure to be there!
"Paying to get eyes on your content is never a waste if your content is relevant to your business. It's what you do with that traffic afterwards that counts."
Score: 70.5
CRO/Copywriting Expert Resource: Using PPC Marketing to Make Content Go Viral: Here's How It Works
5) Hiten Shah (@hnshah)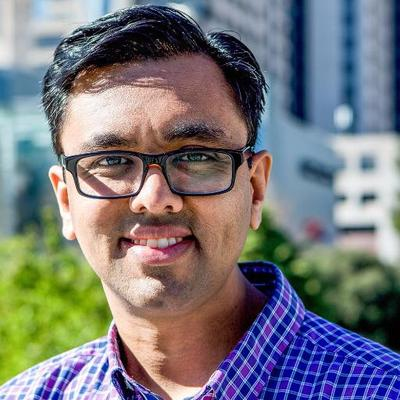 Hiten Shah has started three SaaS companies since 2005: Crazy Egg, KISSmetrics and just recently, Quick Sprout, alongside of Neil Patel. He is an active advisor and investor in startups. He enjoys helping other people succeed in business and in life.
"The art of marketing is to create better content. The science helps you to measure its performance."
Score: 71
Expert Resource: 7 Content Marketing Lessons From 41,525,103 Website Visits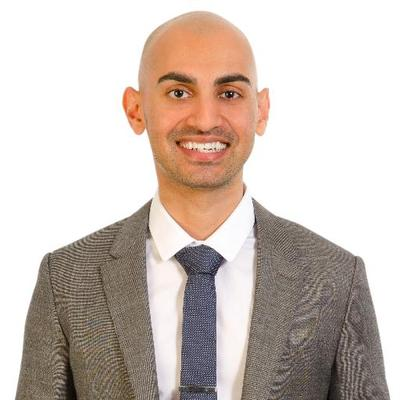 An entrepreneur, investor, blogger, digital marketer, and analytics junkie, Neil Patel has done some incredible things in the digital industry.
He has helped companies like Amazon, NBC, GM, HP, Viacom, and Techcrunch grow their revenue. Neil Patel is the co-founder of KISSmetrics, Crazy Egg, QuickSprout and Hello Bar.
"Think of conversion optimization as the process of making a new friend at a bar. Or, if you don't like bars, think about the Girl Scouts who sell cookies at your local grocery store every February. Their key selling point? Those kids know how to convince their target customers to buy."
Score: 71
CRO/Copywriting Expert Resource: Double Your Conversions in 30 Days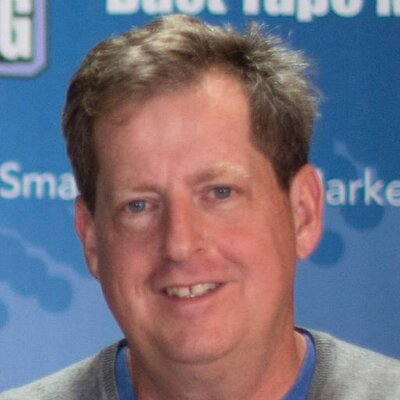 John is the blogger behind Duct Tape Marketing, a marketing consultant, speaker and best selling author of "Duct Tape Marketing", "Duct Tape Selling", "The Commitment Engine" and "The Referral Engine".
He is the creator of the Duct Tape Marketing System and Duct Tape Marketing Consulting Network that trains and licenses small business marketing consultants around the world.
"Marketing is everyone's job – that's the culture that must exist."
Score: 71.5
CRO/Copywriting Expert Resource: AMA: I'm John Jantsch, Small Business Marketing Consultant, Speaker & Author of Duct Tape Marketing, Duct Tape Selling, The Referral Engine and The Commitment Engine
2) Everette Taylor (@Everette)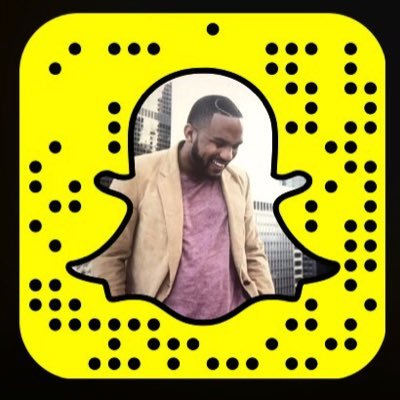 Everette is founder/CEO of MilliSense, which is dedicated to growing companies and building brands through creative data-driven marketing. He also leads growth and marketing for new projects at Microsoft and formerly served as CMO for the popular ecommerce company Sticker Mule.
"There will always be people more intelligent or more talented, but I won't let anyone outwork me … It's hard for me to sleep if I feel that I didn't give my best effort that day or I could have done more."
Score: 76.5
CRO/Copywriting Expert Resource: Failure Is An Option And Other Advice From Millennial Marketing Genius Everette Taylor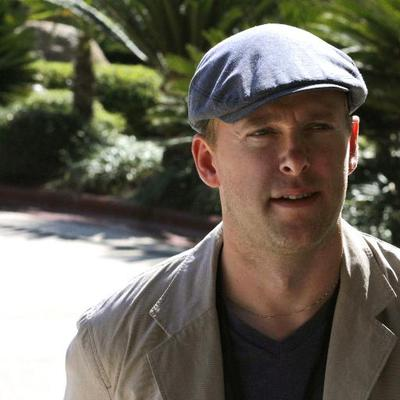 Peep Laja is a conversion optimization expert and the founder of ConversionXL – the world's most popular conversion optimization blog, a conversion optimization agency and training company.
He is a big believer in evidence based marketing. Everything he does comes from analysis, data, studies and insights from customer research.
"You don't have generic problems, nobody does. You have highly specific problems.
The good news is that you can know exactly what those problems are, where they are, and how large sample of your visitors are (negatively) impacted by it."
Score: 77
CRO/Copywriting Expert Resource: How to Come Up with More Winning Tests Using Data
As you can see, there are many ways to optimize your business, from using CRO to improve your website to your ad campaigns.
Who is your favorite CRO and copywriting expert?

Let me know in the comments below! 🙂