You may have used the Facebook power editor before. And if you are experienced in Facebook advertising you've definitely played around in the Facebook Ads Manager.
However, recently, Facebook decided to consolidate the two into one, singular, updated Facebook Ads Manager.
This post will help walk you through why it happened, what it means for you and your Facebook advertising campaigns, and how to best optimize your Facebook ads within the updated Facebook Ads Manager (formerly the Facebook Power Editor).
What The Facebook Ads Manager Offers
The updated Facebook Ads Manager offers advertisers a single place to do everything needed for advertising, from ad creation to reporting.
First, you start off with Campaign Creation for your specific objective (awareness, traffic, conversions, app installs, etc).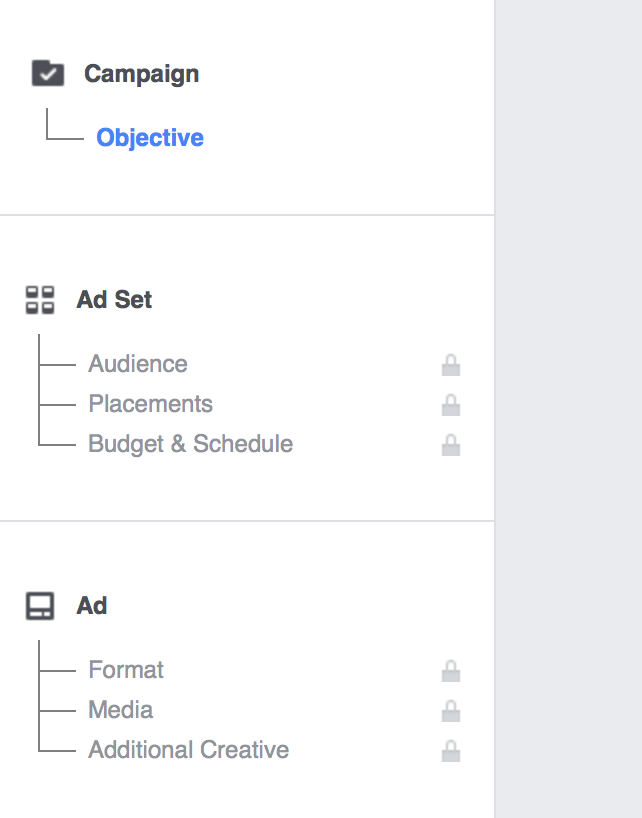 Here's what the Campaign Creation screen looks like – image source
Next, you then set your audience targeting. This includes anything from the specific audiences you choose to create/use to so much more:
Lookalike audiences
Saved audiences
Device targeting
Demographic targeting
Ad placement targeting
The last step that Facebook Ads Manager offers is the management of your creative assets.
You can upload ad creatives (images or videos), write your ad copy, input your URLs, and you even have the ability to preview your ads on different devices/placements, so that you can customize your creative to look good no matter when and where it serves.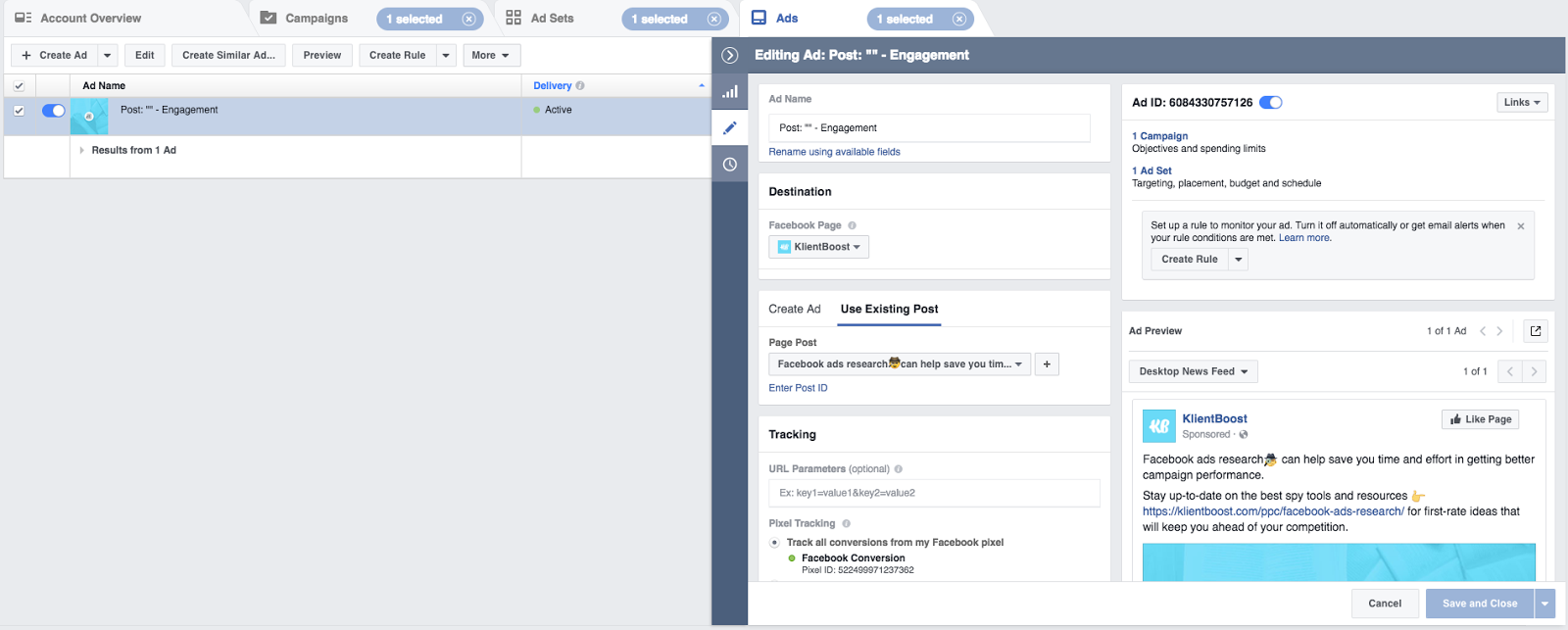 There's quite a lot of mobility within the Updated Ads Manager – image source
And, just like with Power Editor, any new ad is created as a "draft" so you can continue to update your ad and make any changes needed until you're ready to publish it and set your ad live.
So, as opposed to previously with the Power Editor-Ads Manager codependency, you no longer have to rely on countless downloads and uploads of different drafts to different ad sets and campaigns. But don't worry, we'll get into that more later on.
What You'll Need To Get Started
Now, you know what you can do within the Ads Manager. How about we talk a little bit about what you'll need to make the most of the Facebook Ads Manager?
Assets
Keep in mind that Facebook is still a visual platform.
"When competing in the world of Facebook advertising, you're competing for the attention of users who are already engaged with social networking, browsing, killing time, etc."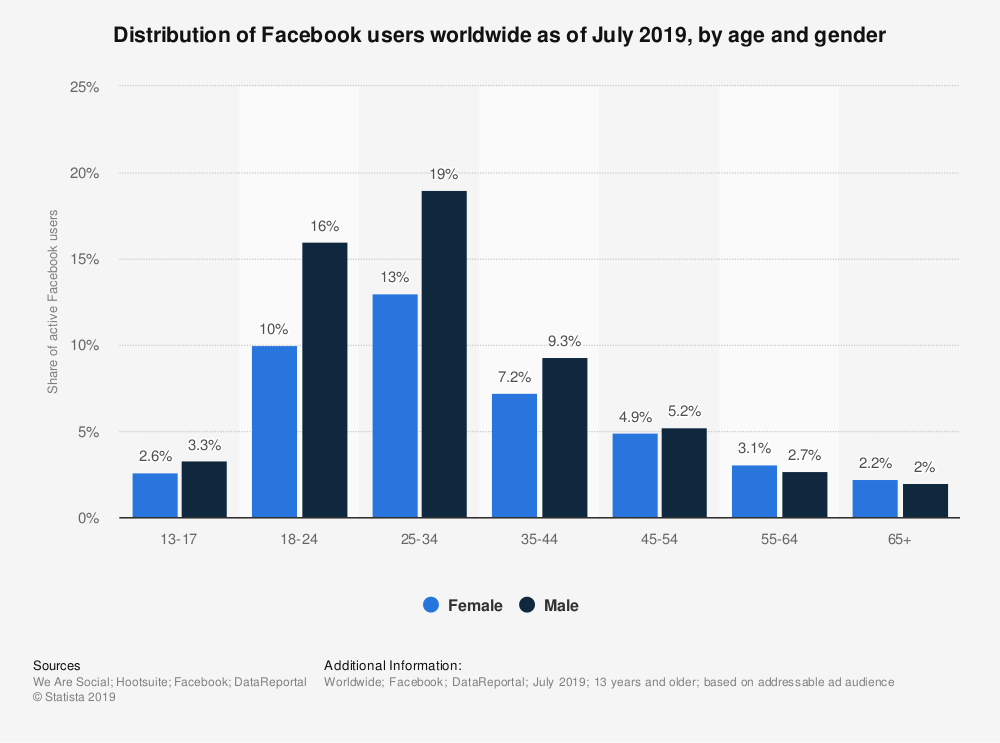 Here's the average attention span of Facebook users – image source
In order to generate positive engagements with your ads and boost clicks and conversions, you need to make sure your assets are of high quality. And, more importantly, you need to make sure that they're the right formats and the right size.

Just a few of the main ad types and their dimensions – image source
Good thing you can read up on everything you need to know regarding Facebook banner ad sizes here.
Audiences
These are the audiences that you'll be targeting in your ad campaigns. They can come from a few different sources, such as:
Facebook interest targeting
CSV list uploads
Retargeting audiences
Custom audiences
Lookalike audiences
Similar audiences
Email lists
Custom filling integrations
Remember that the power of Facebook advertising lies in its targeting. So, using the right audiences can make or break your campaigns.
It's definitely worth reading up on the subject of Facebook audiences if you want to succeed.
Product Catalog
Especially if you're running any form of eCommerce shopping campaigns across your Facebook ads, you'll definitely need a product catalog. This is where all your product information will be housed. This includes:
Pricing
Dimensions
Size
Shipping information
Materials
Description
"Keep in mind that the more information you include in your product catalog, the better you'll be able to use this data to custom your ad targeting later on down the road."
So, don't skimp on the product info and don't be afraid to build some massive spreadsheets to get everything into one localized CSV.
Check Your Settings
This goes for all paid campaigns, but especially high functioning social ones with any level of sophistication. When working with any paid campaign with this level of advanced targeting layers you need to make sure your settings match.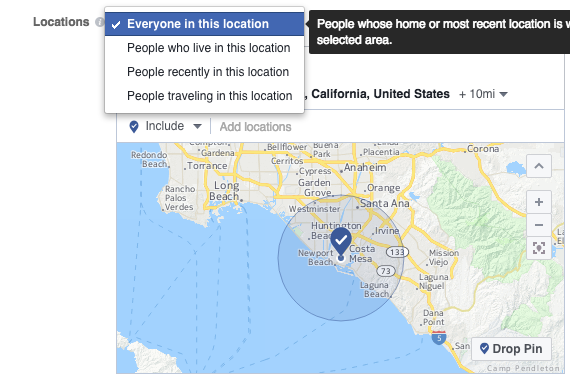 Here are just a few examples of the diverse layers and settings – image source
Otherwise, you may end up cutting your audience in half or accidentally flooding your perfect audiences with ad fatigue.
There are a few common mistakes of remarketing that you need to make sure you avoid. And you can read up on that subject in this helpful post.
And guess what one mistake is? That's right, not checking your settings.
What Happened To The Facebook Power Editor
Let's start at the beginning, shall we? What exactly happened to the power editor and why did it happen?
The simple answer is that Facebook wanted to consolidate its tools and make advertisers' lives a little simpler and easier.
Previously, there were two tools that you had to jump between when managing Facebook ads.
The Ads Manager
The Power Editor
So, to make things easier, Facebook decided to combine the two together into the "Updated Ads Manager."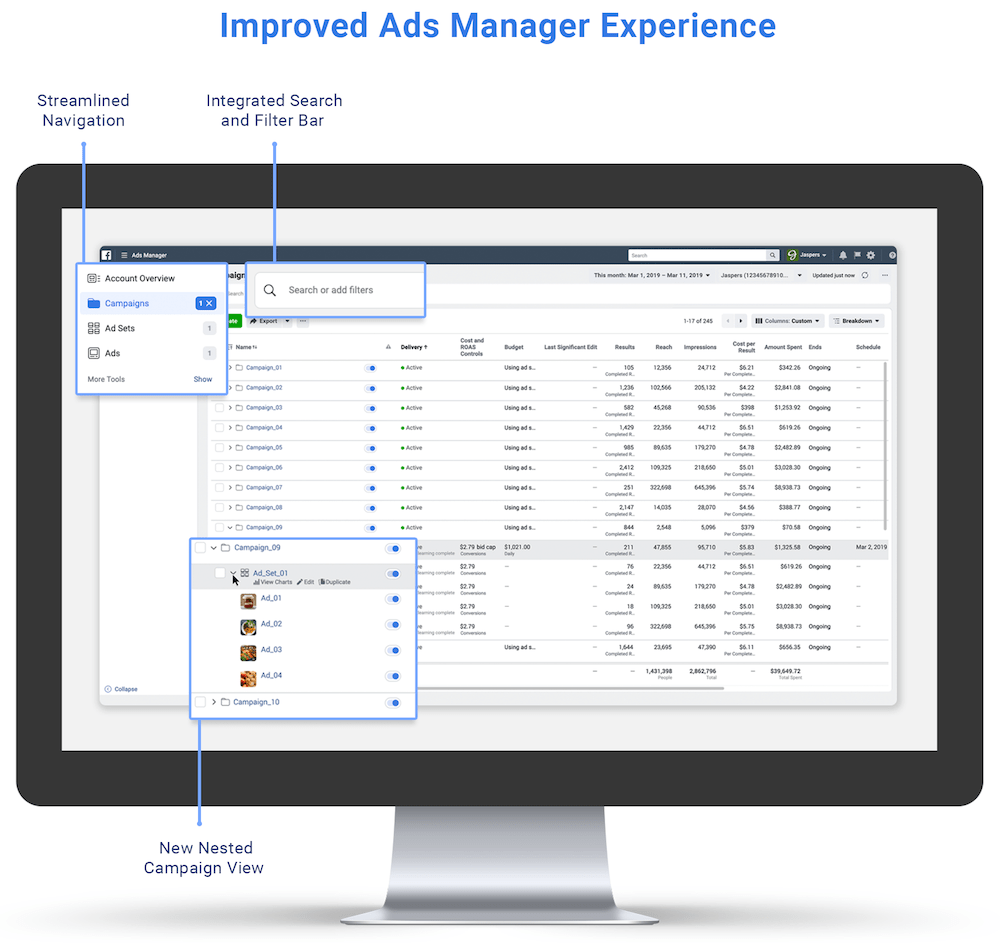 Your Facebook advertising one-stop-shop – image source
As Facebook puts it:
"The updated Ads Manager interface is designed to feel familiar without sacrificing any capabilities advertisers enjoyed from the old Power Editor or Ads Manager."
Now that we know what happened to the old Power Editor and why, let's take a look at the new tool consolidation in the "Updated Ads Manager."
Optimizing Your Social Advertising Campaigns With Updated Facebook Ads Manager
We've been through what the updated Facebook Ads Manager is and how it's consolidated the Power Editor. This consolidation allows you to do more and eases functionality by hosting everything you need for your campaigns in one single platform.
Now, let's check out a few tips on how to optimize all these consolidated functions so you can start rocking and rolling yourself.
1) Understand How To Navigate Your Tabs
The four biggest tabs in the updated Facebook Ads Manager are "Account Overview," "Campaigns," "Ad Sets," and "Ads."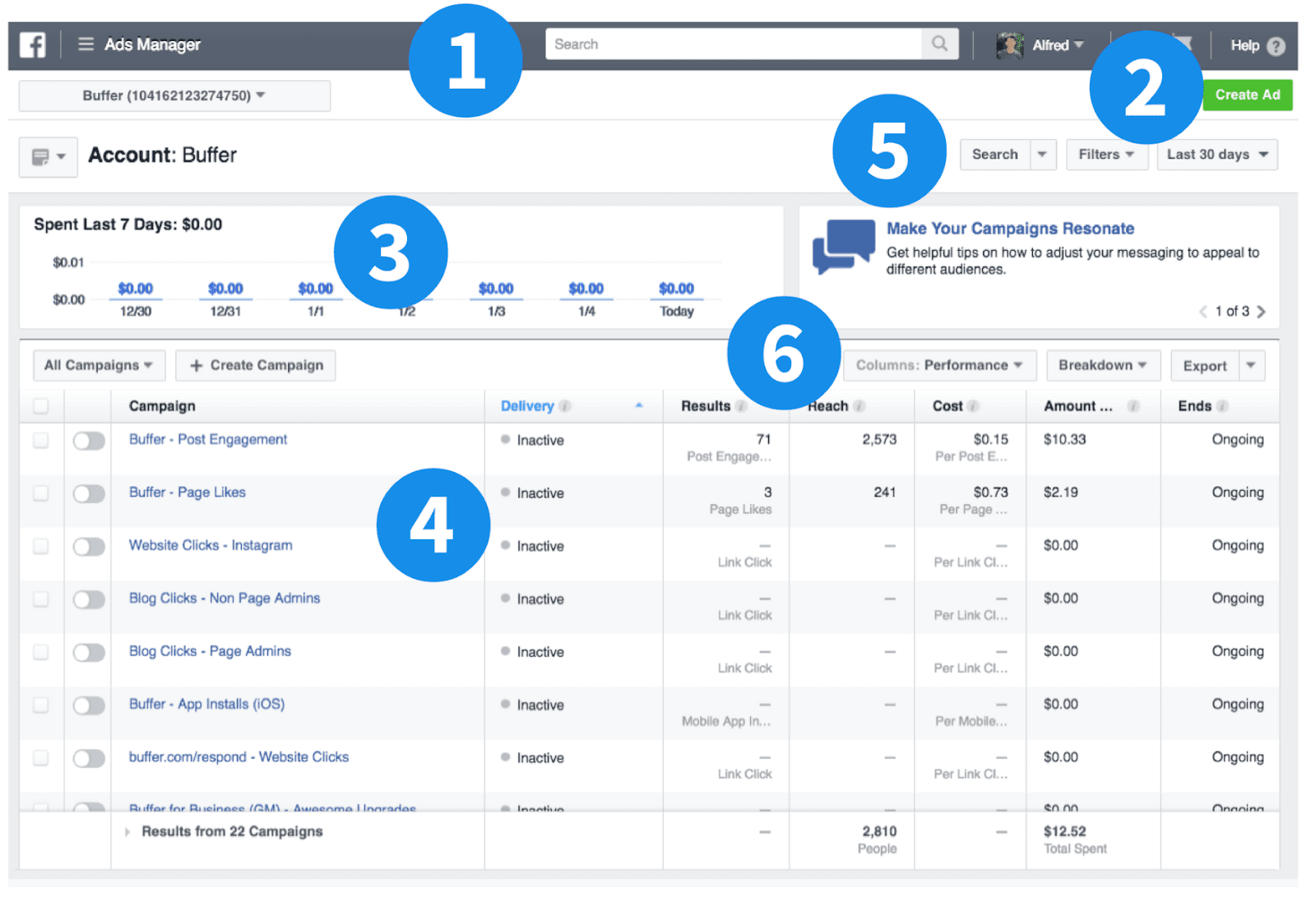 You can navigate between tabs up at the top of the platform – image source
The Account Overview shows you a brief overview of total ad spend, reach, impressions, and conversions. You also have the ability to look at demographic breakdowns and how much traffic you're getting by the hour.
The Campaigns tab shows you an overview of performance for each campaign along with a row for total performance.
Navigating to the Ad Sets tab takes it one step further and lets you see the breakdown of each ad set within the campaigns. This is where the targeting is set up, so at the "ad set" level you can view the performance of each of your audiences themselves.
Lastly, the Ads tab shows you the performance of each of your individual ads.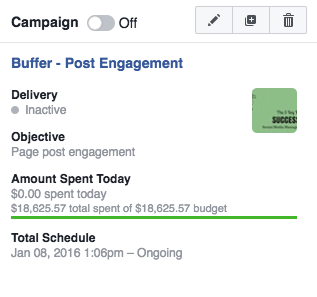 This is where things start to get interesting – image source
You can view ad results from an overall point of view without selecting any campaigns or ads sets to see aggregate results. But you also have the ability to view ad performance inside of each campaign – and even for specific ad sets.
"Different audiences might respond differently to the same ad, so being able to view ad performance at the ad set level is key to seeing how each audience responds to each type of ad and where to best utilize each asset."
Each audience comes with its own custom demographics, custom search queries, and custom intent. Make sure you're matching the best ads to the best audiences.
2) Take Advantage Of Customized Conversions
Speaking of customized, the updated Facebook Ads Manager allows you to create custom conversions for tracking.
In all aspects of digital marketing and advertising, the more customized you are with your approach the better.
The same goes for your goal tracking.
Establishing custom goals based on the ultimate goal of your specific campaign can help cater your tracking and your optimization to your certain needs.
Some campaigns may be looking to generate demand for their new product or awareness for their brand. Others might look for impressions, clicks, and conversions. And still others might go for straight sales.
The separate aspects of these diverse campaigns each deserve their own unique type of customized conversion if you want to have the most granular picture of your campaigns possible.
3) Double-Check Your Automated Rules
I've touched on this before when I mentioned the importance of checking your settings. The same goes for automation rules when you look to scale your campaigns.
As my golf coach, and so many other greats, have said before:
"Practice doesn't make perfect. Perfect practice makes perfect. Well, the same goes for bad practice as well. And with bad ads twice as much."
Which means that if your rules and campaigns aren't set up right when you automate and scale you may be launching your rocket in the very wrong direction.
So make sure you set your compass carefully.
4) Give The App Ads Helper A Try
Facebook wants to promote the usage of its mobile app and all apps that are integrated within the Facebook Audience Network.
They recognize the importance of mobile optimization and playing into the mobile market.
So, they created the App Ads Helper to assist with mobile optimization as well as app installs for those types of campaigns.
The App Ads Helper checks your app platform settings and the latest install events. It also shows the past 60 days of app events, a history of snapshots, and mobile app installs.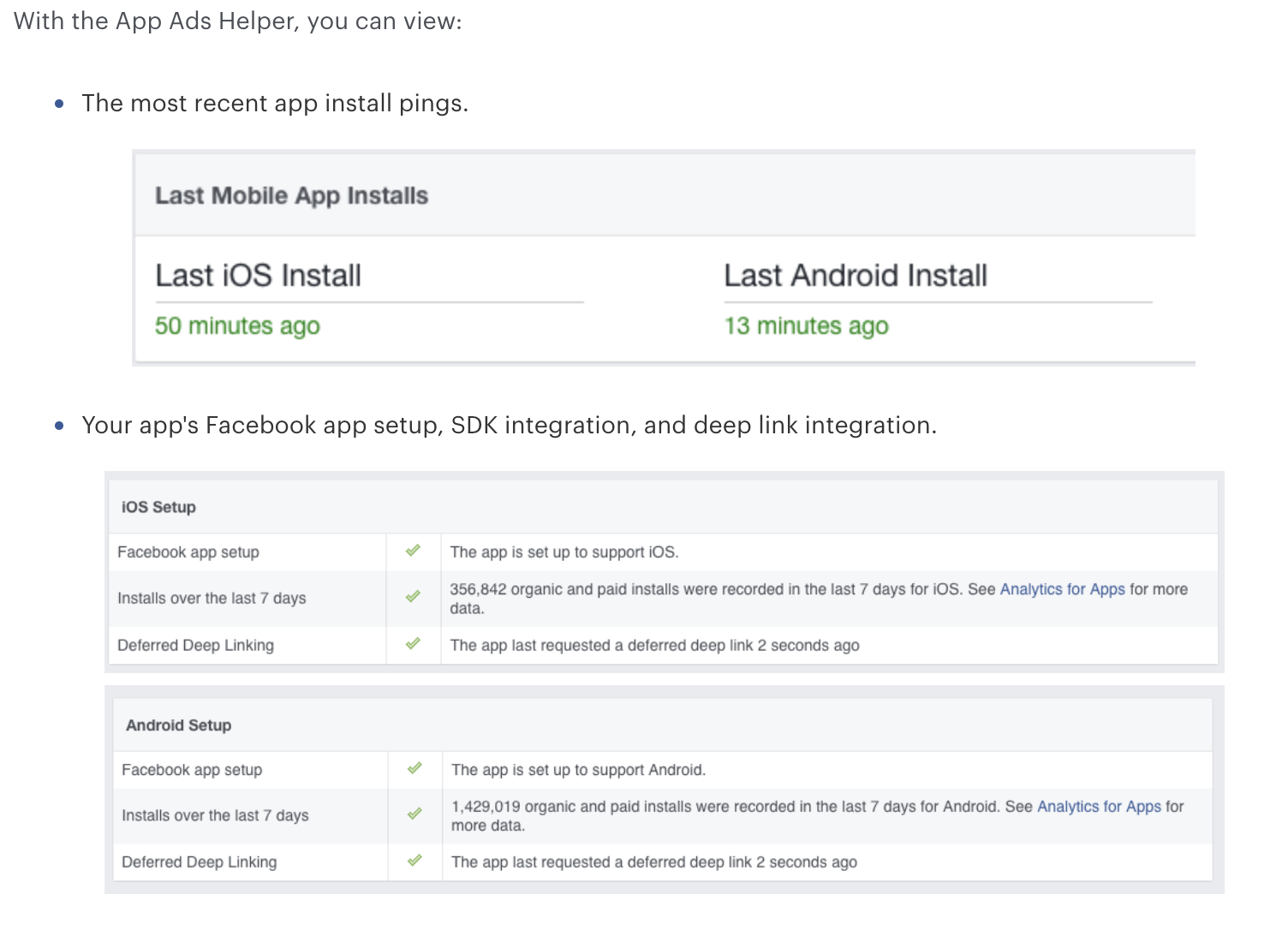 You have access to quite a lot of info here as well – image source
Facebook also made it easy to access a set of interactive developer tools to help verify your app within the App Ads Helper.
5) Use Facebook For What It's Good For…Targeting
This goes without saying, but now that you can use all of these assets and have access to all your data in one place, start using for what it's good for.
Facebook allows for an insane amount of targeting, custom audiences and layering, remarking, and so much more.
The consolidation of the Power Editor into the updated Facebook Ads Manager means that you can start leveraging Facebook's targeting to boost your ROI even faster.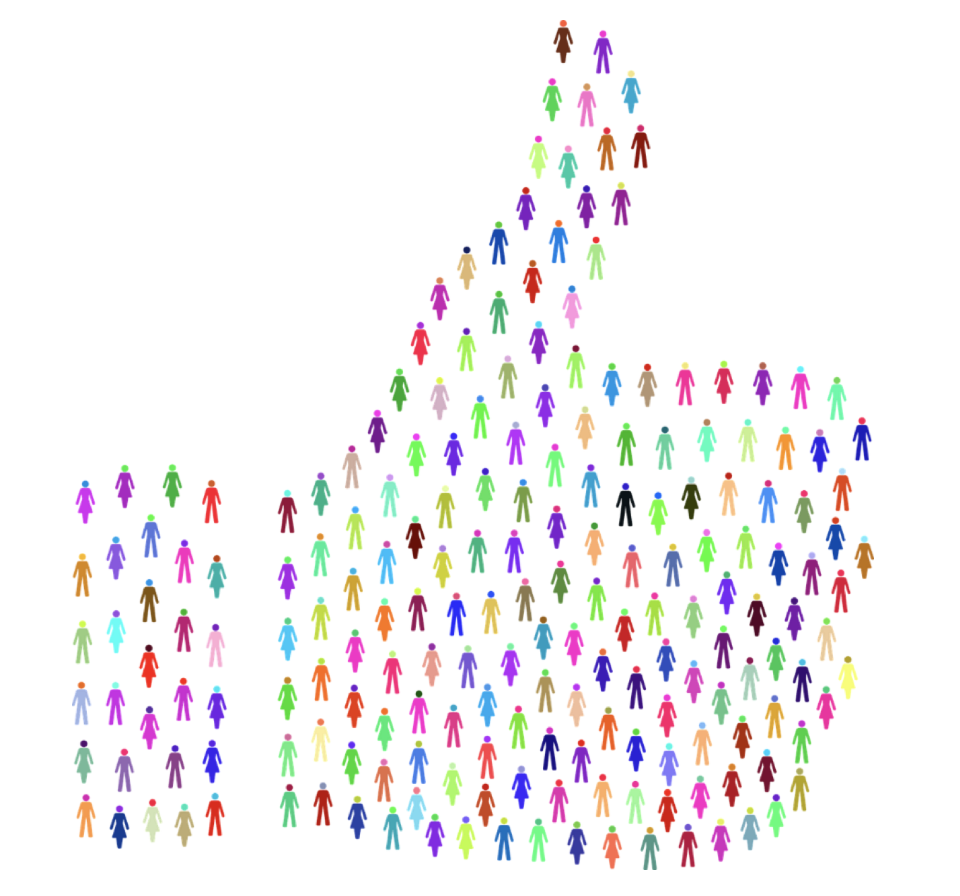 So no more sitting around, slowpoke – image source
6) Consider Using Single Layer Ad Sets
We like singular, targeted ad strategies here at KlientBoost. If you don't believe us you can take a look at our Single Keyword Ad Groups post. On top of that, you can give our Single Product Ad Groups blog post a quick read while you're at it.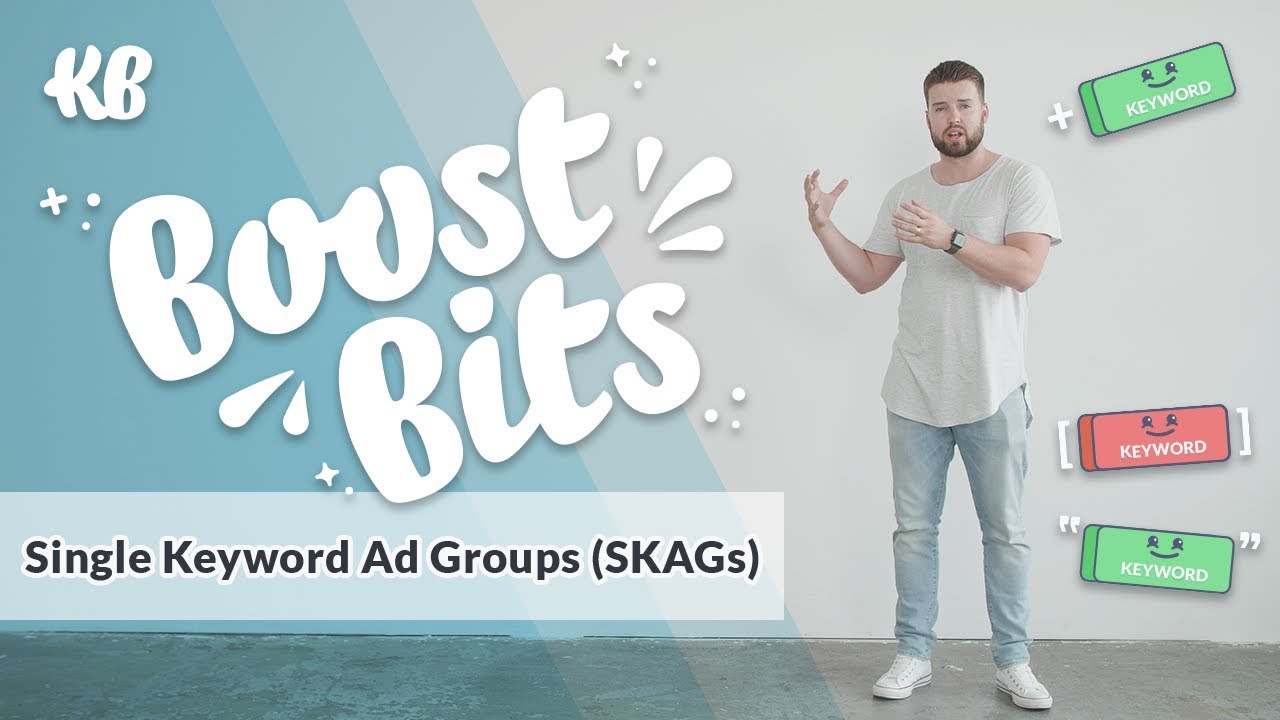 SKAGs are kind of our thing – image sources
Facebook is no different when it comes to identifying the right search intent and matching it as closely as possible. What we like to call "single-layered ad sets" allows you to isolate the targeting of your Facebook campaigns in much the same way.
The strategy is to align your Facebook audiences and the interests you're targeting into a singular campaign to help focus your ad creatives and copy.
7) Take Advantage Of The Page Posts Overview
You now have access to a whole lot of data within the updated Facebook Ads Manager.
So make sure you're making the most of it, regardless of what type of campaign you're running.
The Page Posts Overview shows you the overall reach (individuals reached, not total impressions), and the engagement rates of all your posts. This tool shows you these results for both organic and paid posts. And it also lists the post ID for each of these posts.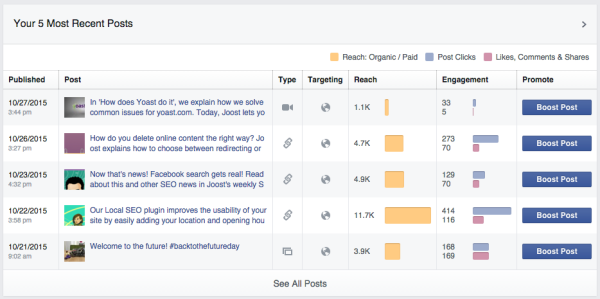 Gotta love me some God's eye views – image source
What this tool helps you with the most is viewing which posts have the best engagement rate among your current posts.
These high-engagement posts are perfect candidates for dark posting. You can prioritize your best performing posts for social stacking and dark posting, which can boost the performance of your ads.
But we'll cover dark posting in a later section.
8) Create Custom Pixels For Unique Goals/Campaigns/Sources
This tip goes along with using a custom goal. But, if you really want to track ROI all the way back to the source, you should also be using custom pixels to track your traffic and interactions across all your different stages.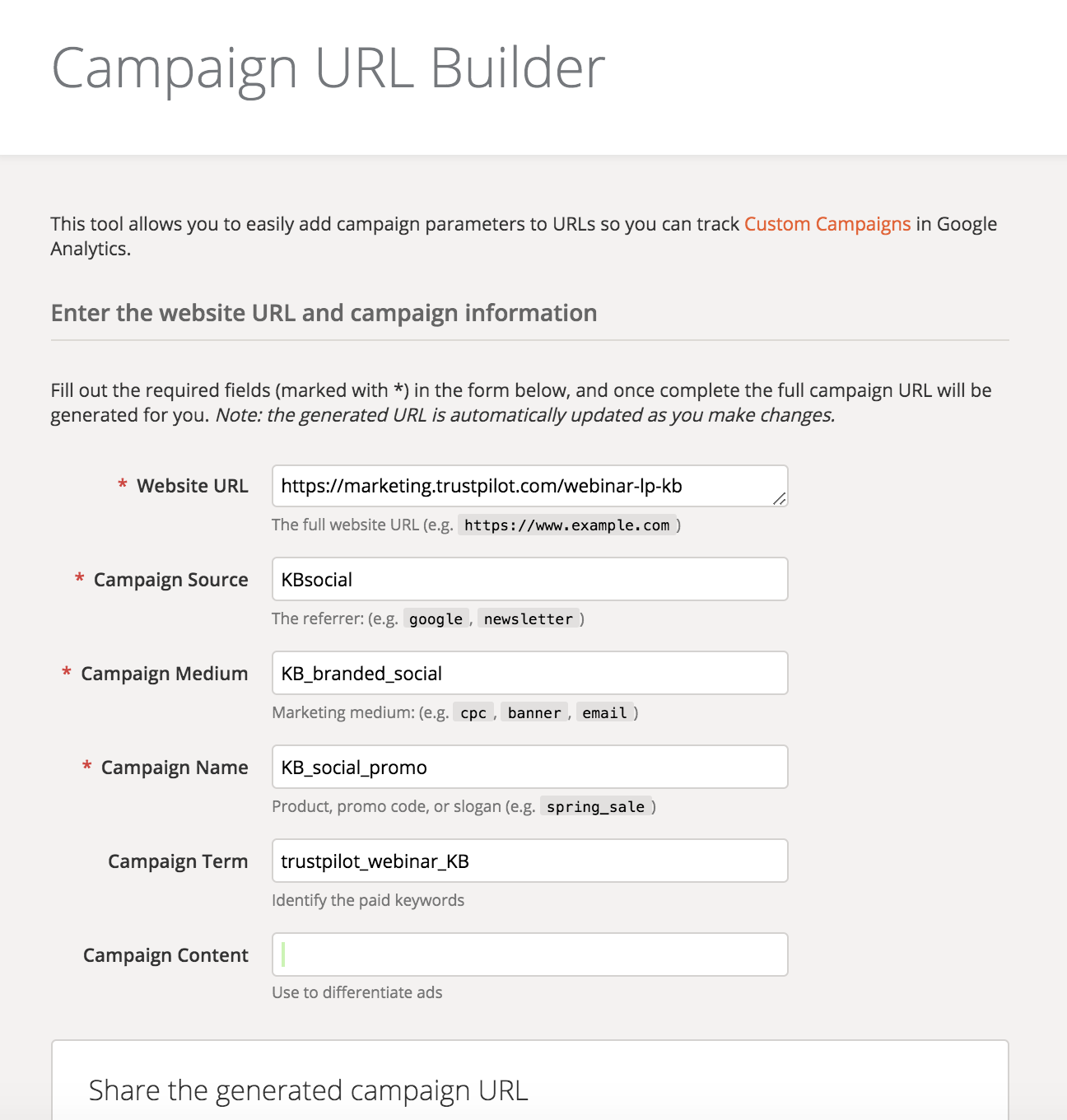 The beauty of the UTM builder – image source
This allows you to more quickly and consistently identify and eliminate low performing sources faster, as well as find fast-rising campaigns to heavily invest in.
You know, watering the good fruit while quickly picking out the rotting fruit.
9) Boost Published Post For Social Stacking (Dark Posting)
Social stacking, or what we call dark posting here at KB, is where you organically post your ad creative and copy before boosting it as a paid campaign.
You can learn more about dark posting here if you're interested.
But, as a brief summary, all you need to know is that it's a way of increasing social proof behind your social ad campaigns.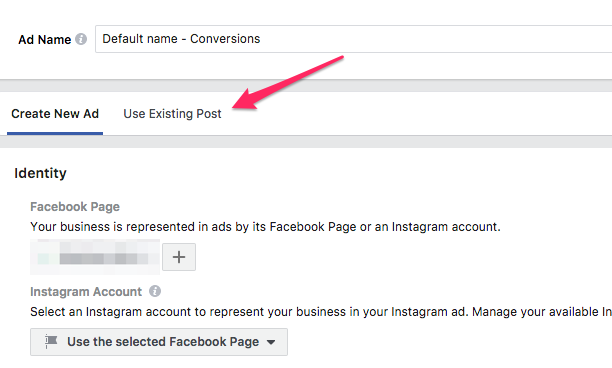 This is why it's also known as "social stacking" – image source
By posting organically and generating comments, likes, and shares and then boosting the post you can increase your chances of generating paid conversions. You know, where the clicks really matter.
10) Don't Drown In Facebook's Sea Of Metrics – Keep Your KPIs Clear
This is a fairly straightforward tip, but one I feel deserves to be repeated in most listicles.
Don't let the vast sea of metrics at your disposal throw you into analysis paralysis. Stay true to your core KPIs and focus on the few key conversions that actually drive revenue and ROI for your business.
These are the numbers that matter and the ones you want to grow.
Everything else is vanity metrics and blind optimization.
11) Use The Triple Testing Threat: Creative Hub, Smoke Test, & Split Test
Using the different features within the updated Facebook Ads Manager gives you so much more than the Power Editor ever did.
With the inclusion of the Creative Hub, you can now design creative mockups and even import different assets into the creative hub for editing and testing prior to launching your actual campaigns.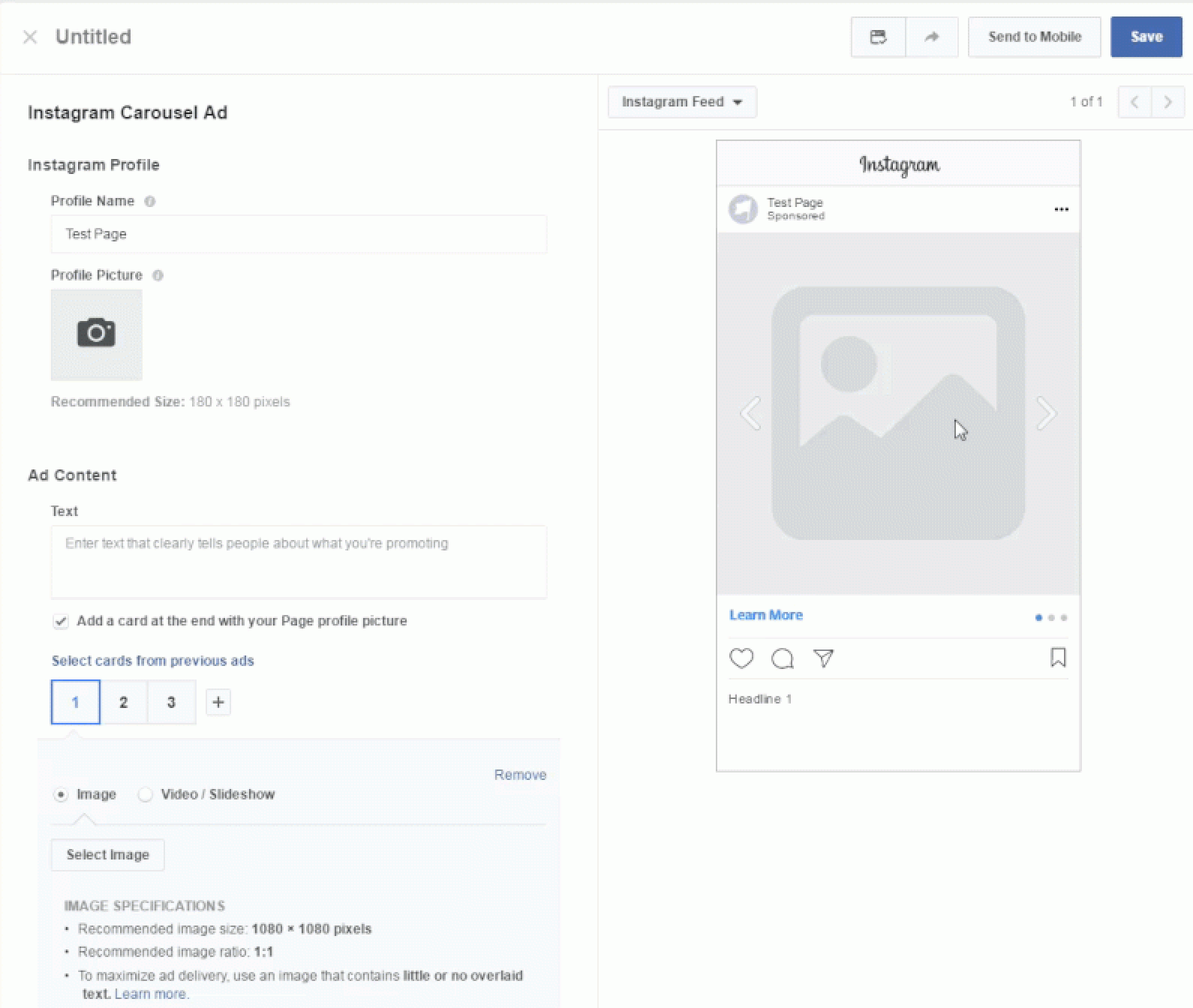 One more awesome feature of the Facebook Ads Manager – image source
You can combine this tool with the "smoke testing" technique to quickly get a lay of the land when deciding between different new offers to try out.
"A smoke test is when you organically post and boost (only for a short period) a hypothetical new offer or CTA to test the CTR. You compare this with your current running ads' CTRs to see if changes are a good idea or not – if there's any general interest in your new hypothetical offer."
Not every new idea is a good idea. But smoke testing does allow you to identify those that shine bright a bit quicker than waiting for a full-fledged campaign to run its course.
Then, as the final head to this social advertising Cerberus, use good old fashioned split testing to see what really wins out.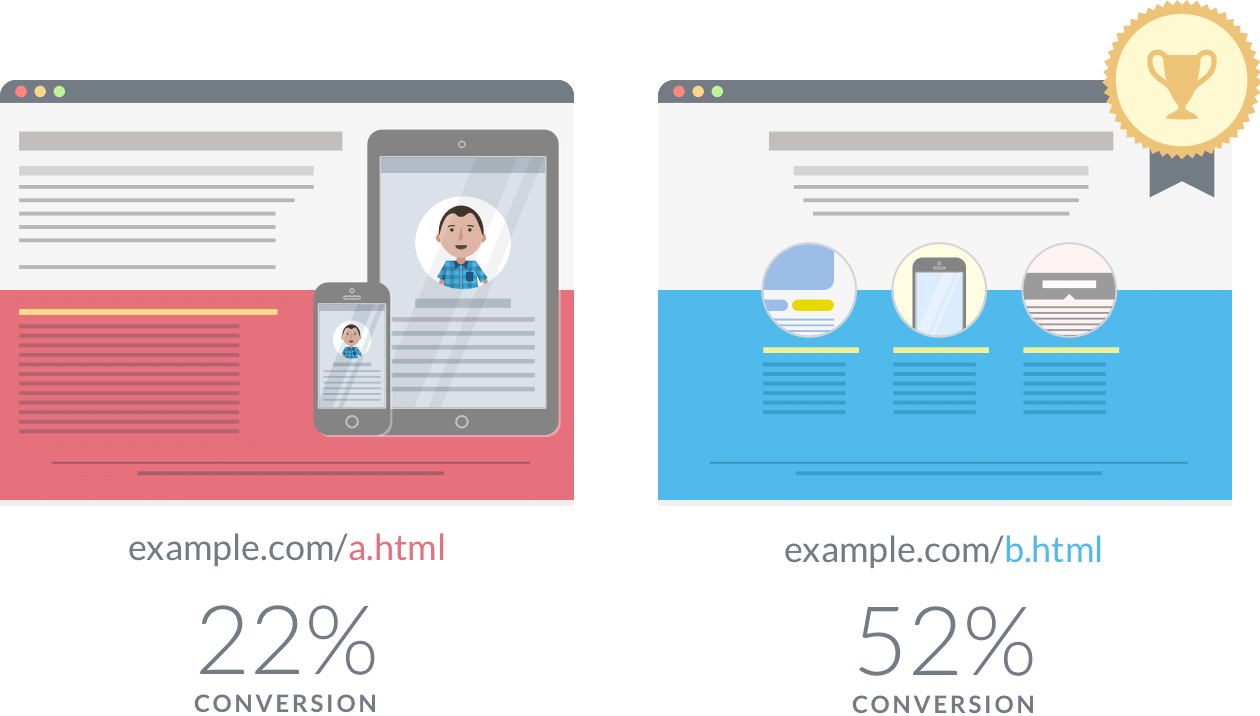 The classics are classics for a reason, after all – image source
Conclusion – The Updated Facebook Ads Manager Goes Far Beyond Just The Power Editor
Yes, the main benefit of the Facebook Power Editor being consolidated into the Ads Manager is that you have everything you need in one place.
But, now you truly understand the ins-and-outs of the updated Ads Manager, do you really think that's the only benefit? You can now better manage and utilize all your assets to better target, customize, and create your ads to perfectly engage with your audiences.
So, go get em.