So, you have a business you love, and you're visualizing the great benefits your products and services can provide for your customers.
Your ultimate goal is to take website visitors and turn them into paying customers, time after time.
But, you're not seeing that happen, and you're not sure why.
Have you tried funnel optimization?
Optimizing funnels is an easy way to increase conversion rate optimization (CRO), whether you're using sales funnels, webinar funnels, video marketing funnels, home page funnels, or even subscription funnels.
After reading this, you'll know how to procure better conversion rates with just a few tweaks once you understand the metrics behind conversion funnel optimization. Plus, stay to the end for the biggest needle-mover.
Subscribe to our weekly newsletter for tips so good that we might put ourselves out of business.
What is a marketing funnel?
A marketing funnel is a visual representation of the customer journey from the moment they engage with the brand through their conversion to your offer.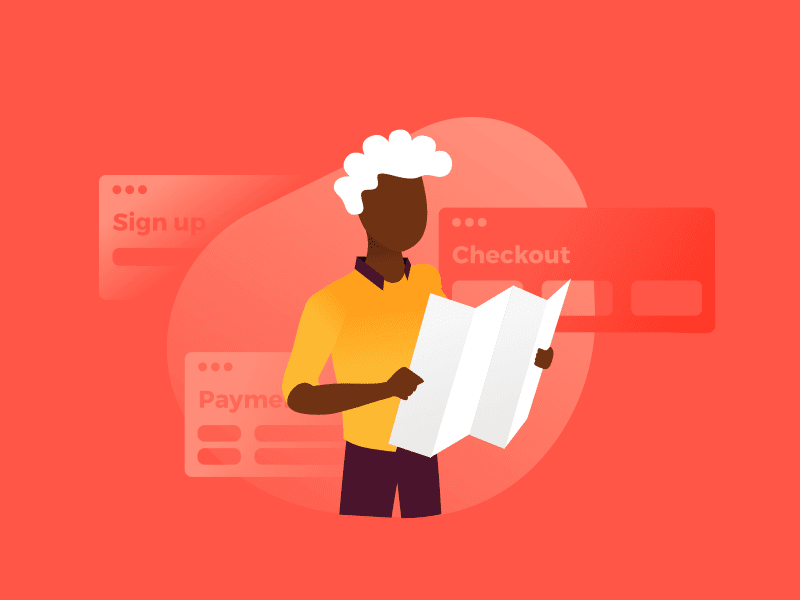 There are several different stages a prospective customer goes through from the top of the funnel, when they first learn about your brand, to the bottom of the funnel, where they complete your desired action.
Let's take a look at them.
What is the AIDA model?
The AIDA model was created by Elias St. Elmo Lewis to describe the relationship between customers and businesses, consisting of four different stages:
Awareness
Interest
Desire
Action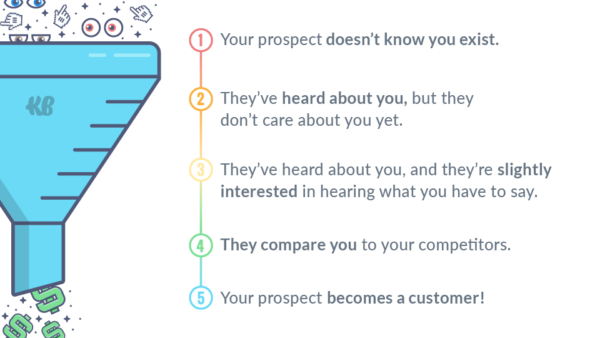 It is important to keep these steps in mind while optimizing your funnel to make sure your marketing efforts match your level of traffic and intent.
Try our marketing plan to make marketing easy.
Awareness
The first step of the marketing funnel is the awareness stage.
This stage happens when you make potential customers aware that your products or services are the solutions to their problems.
Interest
Interest comes next.
At this stage, customers want to know more about your offer and start doing more research about your brand. They want to know if your products or services are something they should consider investing in.
Desire
At this stage of the funnel, customers want what you have.
It's your job to nudge customers and convert the now high-intent customers — high-intent because they're near the bottom of the funnel — into paying customers. The key is to engage consumers and make them choose your products or services over your competitors.
Action
The last step of the funnel is action.
This is the stage where the prospective customer decides whether to download your gated content, purchase your products or services, etc.
Now that you're refreshed on the marketing funnel itself, let's get into the 5 techniques you came for.
How to implement funnel optimization for CRO
Technique #1: Create brand value
Without brand loyalty, what keeps customers buying from another company if they feel the other company has something yours doesn't?
When you increase brand loyalty, you consequently raise their willingness to pay for your products or services and add a "brand premium" of sorts.
A great example of leveraging brand loyalty to create desire is Hermès.

According to a 2017 Deloitte study, Hermès outperformed their competitors and earned 21.1% in net profit sales, far above LVMH (10.5%) and the Richemont Group (11.36%).
With bags ranging from $40,000 to $500,000, customers buy these bags because they want the Hermès brand.
Their customers buy into Hermès identity, its artisans, innovation, and family-owned practice, which creates a brand story that procures brand loyalty from those who see value in those characteristics.
To create brand value and loyalty, solidify what makes your products or services unique to your company and what "brand premium" you offer by creating unique value propositions (UVPs), just like Hermès.
Technique #2: Know your audience
To sell your products or services to people, you must understand your audience.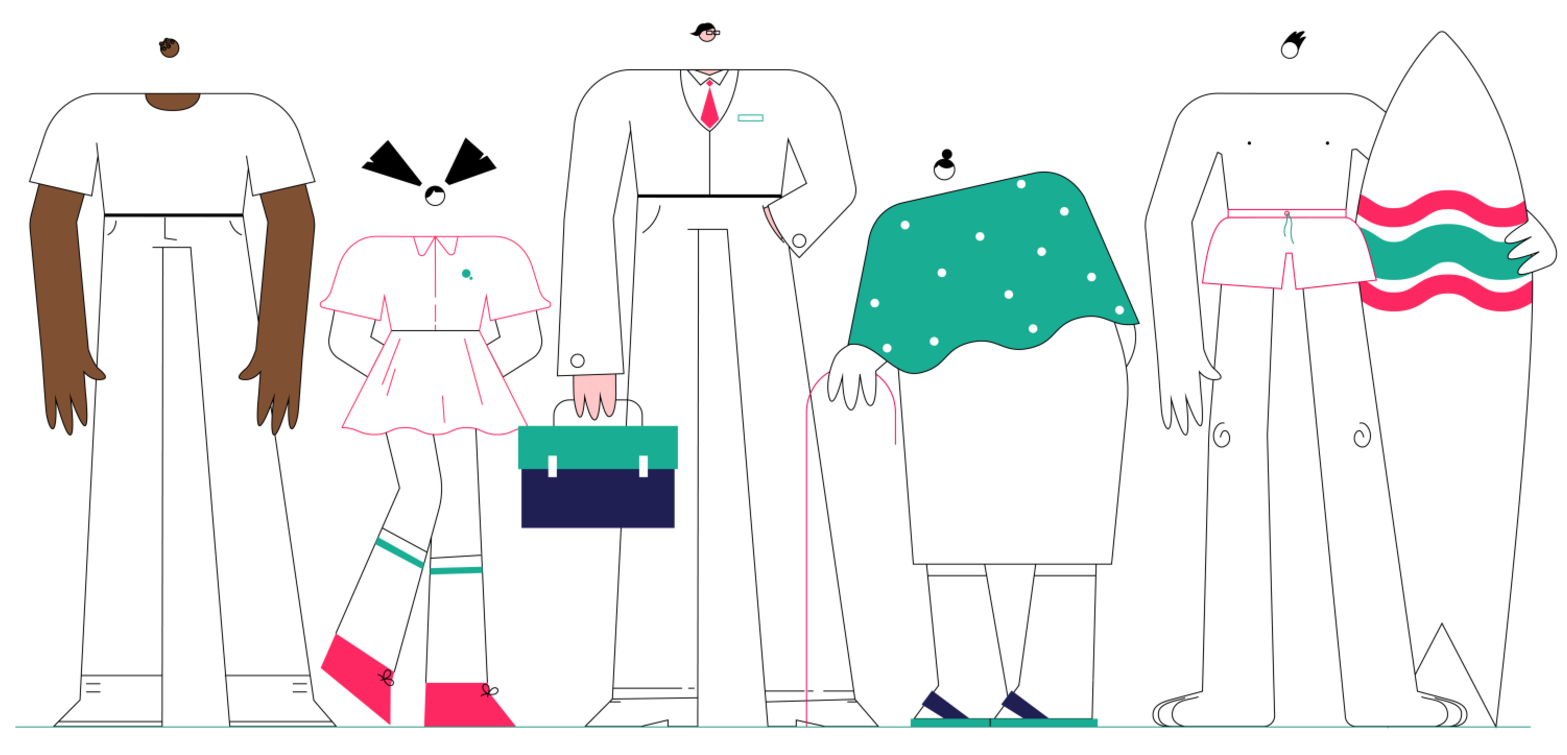 Start with a wide audience
When you're looking to capture leads, use mass marketing campaigns to reach your prospective customers.
This is most important when you are in the awareness stage of the marketing funnel since that's when the audience pool is the largest.
If you can target the right demographic, you can start optimizing your funnel, which saves you time, money, and resources, while improving your conversions.
Create buyer personas
When you create buyer personas, fictional representations of your ideal customers, you can more easily understand the needs and frustrations of your prospective customers.
Buyer personas include demographic information like age, gender, income, location, etc. in addition to relevant information like buying habits, lifestyles, goals, and motivations.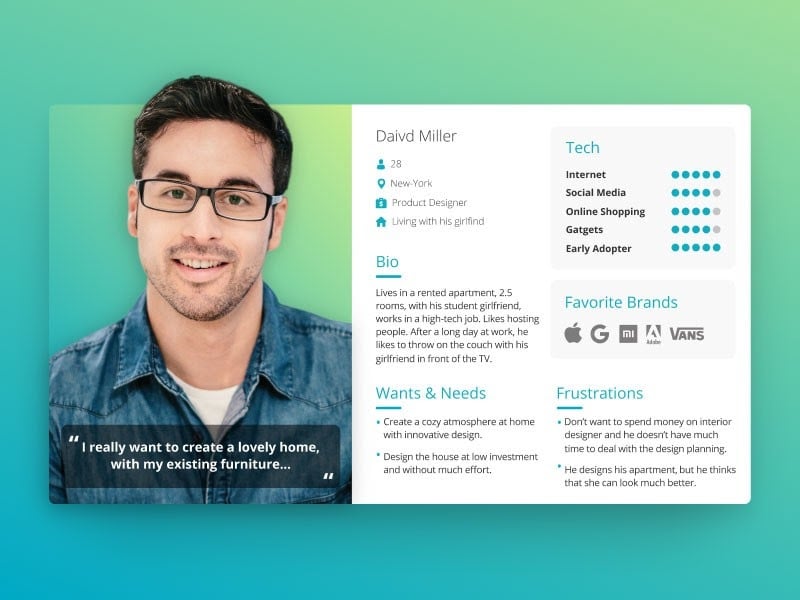 The more niche your products or services are, the more specific these personas may be. As you continue researching your audience, you'll be able to have a greater understanding of who they are and what they do, which will help you strategize better ways to convert them.
Choose the right medium
When you have solidified your audience, you can figure out the best way to target them.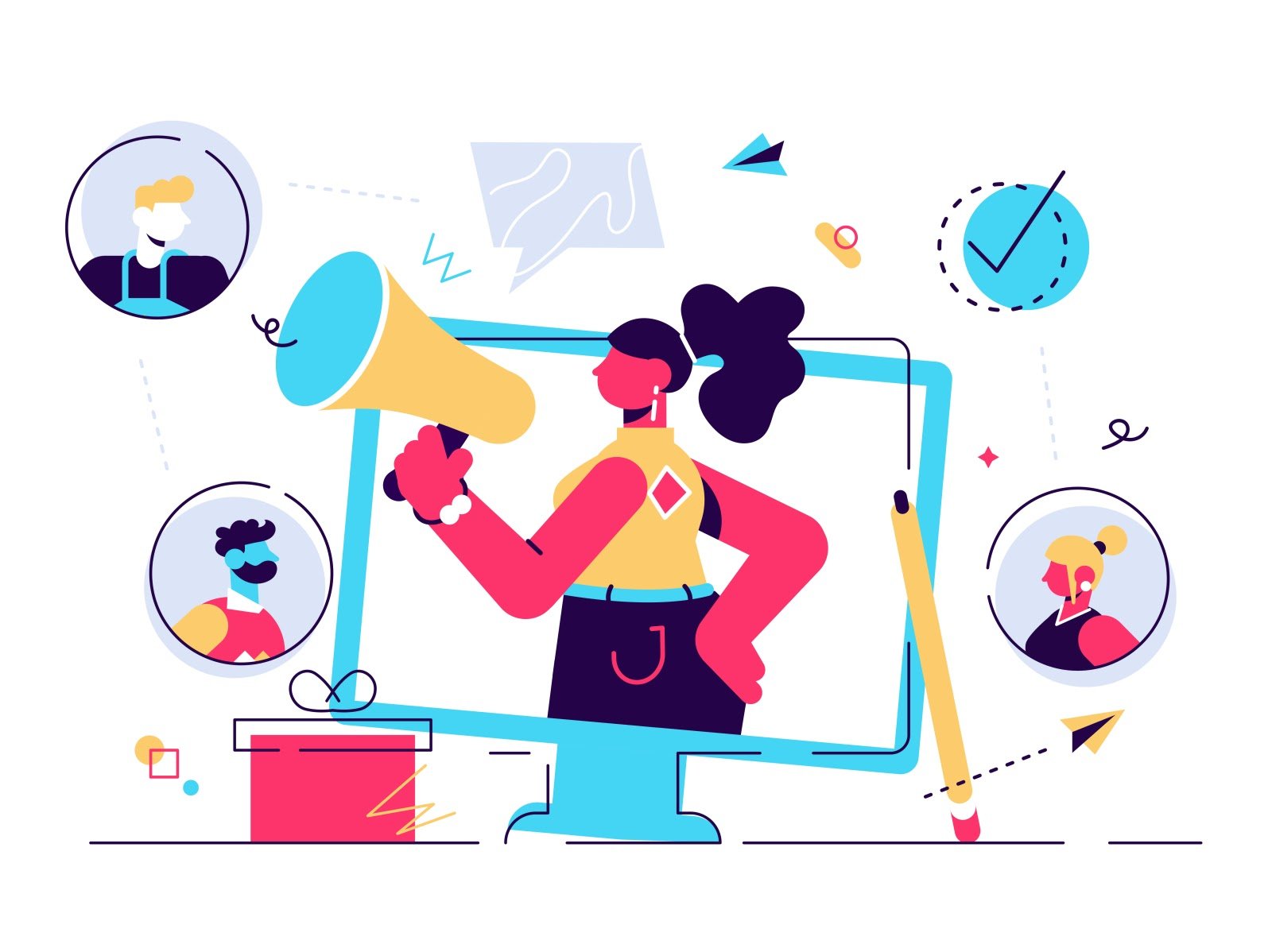 When you're just starting, try using low-threat avenues like blogs, SEO, social media, and email marketing, because you're just trying to understand what your target demographic is or isn't interested in.
Once you have a better understanding of your customers, you can try things more specific to your target audience's interests, like specific social media platforms.
Read more about the different types of digital marketing approaches here.
Technique #3: Analyze your landing pages
When you analyze your landing pages, consider A/B testing the following elements to optimize your funnel.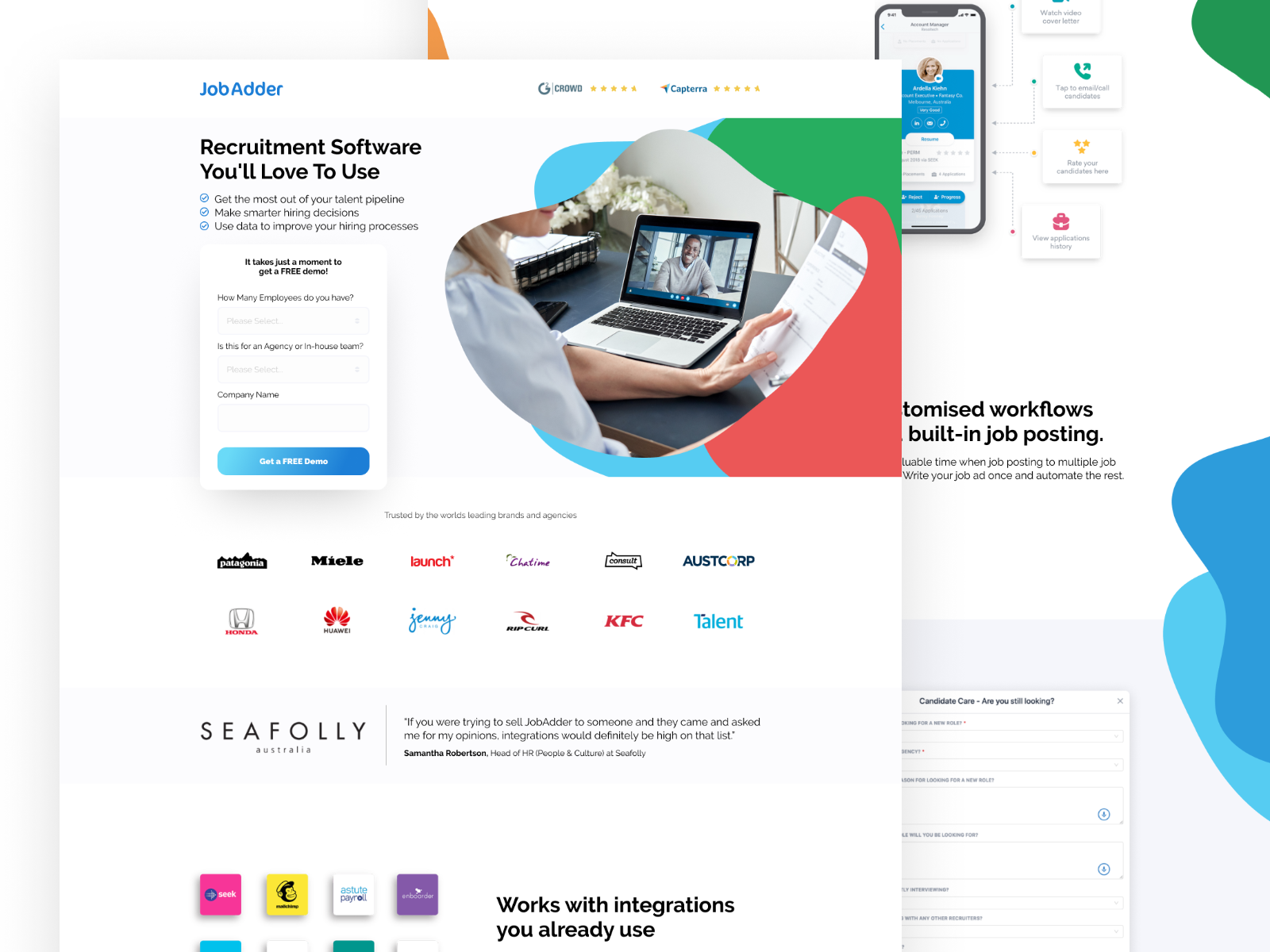 Headlines and copy
Testing different headlines will allow you to find the features or benefits of your products or services that resonate with your audience's interests the most.
When you're testing copy changes, you'll find out if you're explaining your brand and the offer in ways that your audience can understand.
These are our best tips for writing headlines and copy to improve your conversion rate optimization.
Color
You can try using different colors to draw attention to certain areas of your landing pages to create emphasis.
Highlighting your call-to-action (CTA) buttons, specific words, or statistics in a different color can improve your conversions, as people will be more likely to click on your CTA button when it stands out and stop and read phrases that are in a different color if they're skimming your content.
CTAs
CTAs are all about converting your prospective customers to transition from the desire stage to the action stage in your marketing funnel.
Strong CTAs are ones that directly relate to your content. For example, "Get my free trial!" if you are offering a 30-day free trial.
Here are some of our best CTA examples.
In addition to including them on your landing pages, they should also be present in promotional emails to make buying your products or services more convenient and therefore, more enticing.
Remember to make them pop with color or bold text, and you're good to go.
Technique #4: Use social proof
The Sprout Social Index found that 45% of consumers are more likely to consider a product or service when it's relatable.
Great forms of social proof include customer reviews, testimonials, and case studies because people want to know that other people have tried your products or services and if they would recommend them.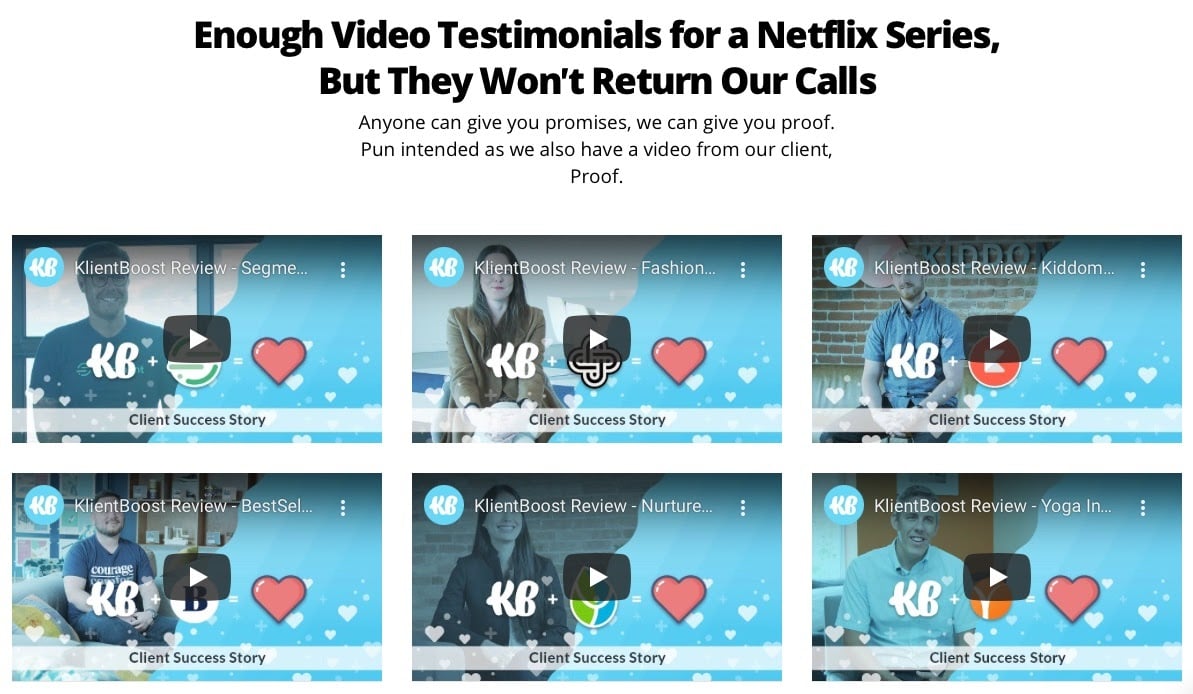 Read more examples of content marketing that works here, along with our best tips for using social proof and customer testimonials.
Technique #5: Focus on relationships
The best technique for optimizing your funnel is to prioritize building relationships first.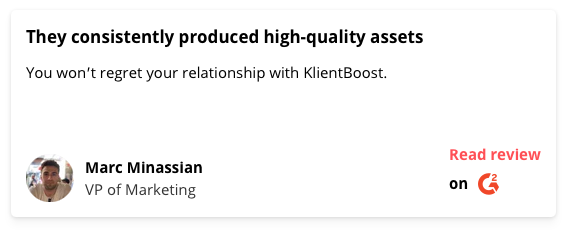 If you approach this process with the intent to build trust and long-lasting relationships with your customers as opposed to just trying to improve conversions, you'll ultimately see more success with continuous support from your customers to help you build your brand.
This is how you gain repeat customers and brand advocates.
Focusing on relationships also builds retention and increases your chances for referrals.
Ready to get started?
There you go. Those are our best techniques to optimize your funnel.
Although no two businesses are exactly alike, these are great general tips.
You may find more value in certain techniques than others, but that's what testing is for. See what works for your business and capitalize on it to improve your conversion rate. To learn more about our recommendations to optimize your funnel further, as well as other marketing tools you may find helpful, read our in-depth insights on the traditional marketing funnel process and this book by Pat Flynn.