Have you ever noticed that conversion rate optimization feels like basketball?
You come up with plans to get an edge over the competition and counter anything they may be doing.
You pass around optimization ideas across your team to find openings where you can swoop in and improve your conversions.
You feel an adrenaline rush when your tests are a slam dunk.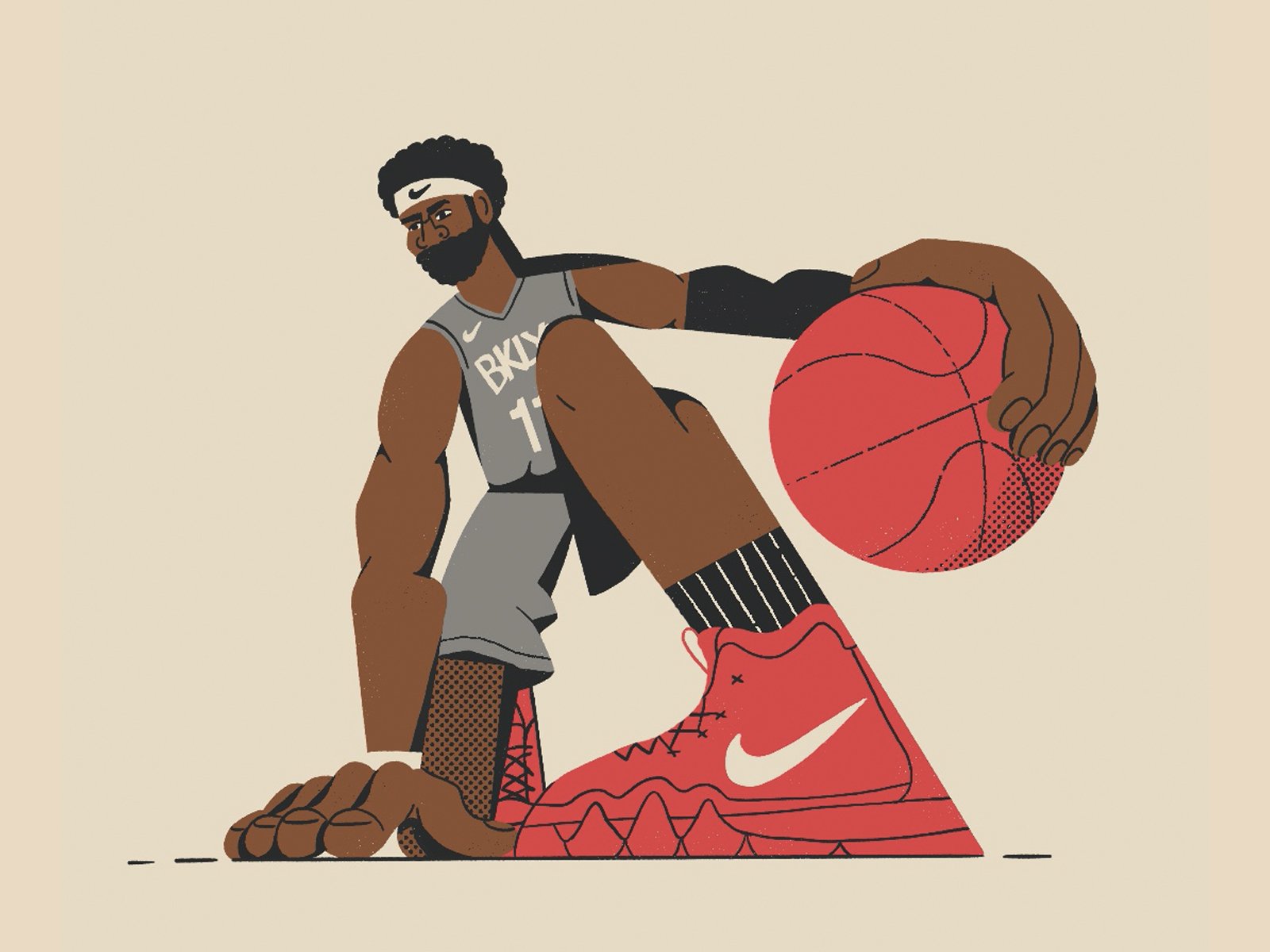 If you've ever boosted landing page sign-ups, sales, or PPC click-through rates (CTRs), you know the feeling.
And much like basketball, digital marketing areas like search engine optimization (SEO) and conversion rate optimization (CRO) have rules.
In this article, you'll learn about the rules you can't break if you want to boost conversions across your web pages.
Get brand new conversion strategies straight to your inbox every week. 23,739 people already are!
What is a conversion optimization rule?
To understand what a conversion optimization rule is, let's briefly look at the purpose of CRO.
CRO helps you move more visitors from ad clicks and search engine clicks to your landing pages. It's a digital marketing method meant to maximize your profits.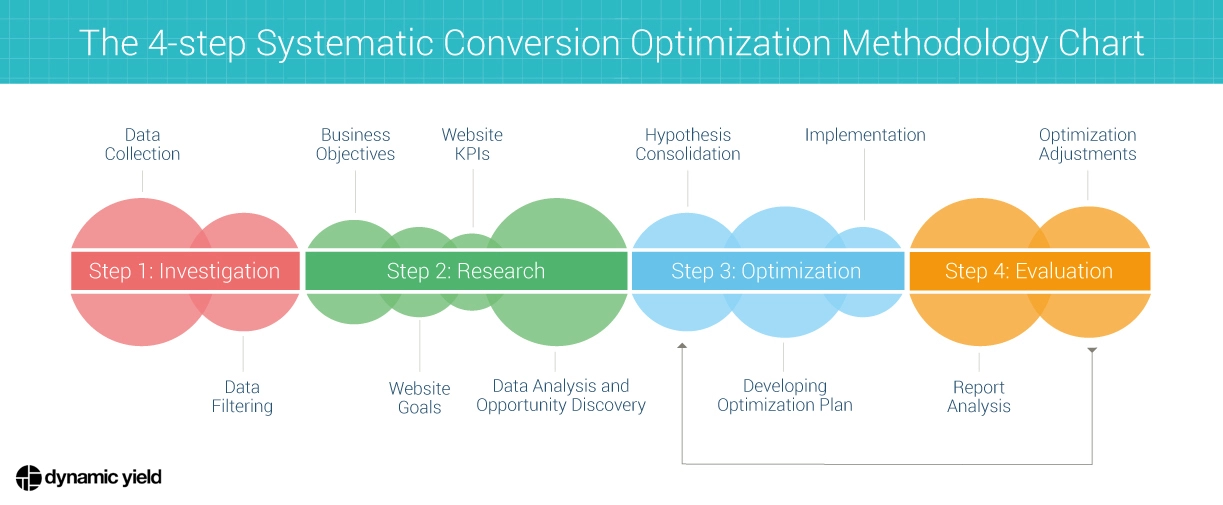 CRO rules are rules you must follow if you want to increase your conversions and put more money in your pocket.
Speaking of rules, let's get into those next.
1. Everything should begin with your audience
When you think about CRO, do you immediately think of testing?
Testing is undoubtedly part of it, but CRO is really the process of bringing together both quantitative and qualitative research to inform your experiments so you can test with purpose and ultimately increase conversions by selecting the best ideas.
So, if you think about CRO in terms of A/B testing only, you'll limit your opportunity to create a comprehensive testing program.
With that being said, we suggest you stop thinking of A/B testing as CRO and instead start at the beginning of the CRO process: understanding what your customers care about.
Do the research
To get the most out of your testing, conduct research beforehand. There are many opportunities to procure insights from your prospective customers.
This research can be done through direct methods like phone and video calls (depending on your industry). There are also indirect approaches using CRO tools such as heatmaps and Hubspot surveys on your landing pages or requesting feedback through social media.
Depending on feedback, you may also be able to use this information for marketing content like case studies or testimonials.
Additionally, different target audiences and demographics will have varying insights to offer you regarding their user experiences.
They may offer feedback on usability (i.e. load time) or visuals. Within this feedback, look for priorities, gaps in positioning, points of friction, and areas of opportunities that you may have previously missed that can help you the most.
As you start incorporating feedback into your marketing strategy, you can then allow your team to run tests.
2. Testing must be grounded
As we touched on in the previous section, jumping right into testing isn't the best approach if you want to truly optimize.
Rather than testing random call-to-action (CTA) buttons in platforms like Unbounce right out of the gate, take a step back. If you don't, you'll end up collecting a bunch of unrelated, insignificant data. And what's the point of that?
Experimentation takes time out of your day, and to some extent, it redirects your focus away from product-building and sales. While it's essential to branch away from your company's status quo, you could be chasing down dead ends if you jump into testing blindly.
So, set yourself up for success by creating systems for testing that can help you achieve your conversion goals and improve your ROI.
Establish systems
To get the best results from your tests, you want to run straightforward, focused experiments that generate clear business impact. A/B testing, split testing, and multivariate testing are necessary ways to improve your website conversion rate, but every standalone decision must tell a greater organizational story. 
Next time you're thinking of A/B testing, make sure your tests are grounded in a system of research and implementation that aligns with your company and its goals. If you look beyond what's in front of you and focus on the relationship between the tests you're running now and the decisions you'll be making resulting from them, you'll be better for it.
3. Don't assume that what works for others will work for you
Okay, here's where testing comes in.
Some tests tend to work well across the board, but we suggest you also take the time to try tests you believe could help your company based on your specific goals.
For example, it's easy to make the blanket claim that video converts better than images (because we know it usually does).
But you have to consider the context. Maybe you have some great user-generated content (UGC) in the form of images. Using the UGC images in your ads, even if they're not video, might convert better. Try all your options to pin down what your audience responds to best.
Put your effort into figuring out how to tell your story as clearly, concisely, and compellingly as possible above all else.
Test your options
Part of testing is deciding to go for a layup or taking a chance on a three-pointer, but testing options can vary on whether you're an eCommerce site (i.e. Amazon) or SaaS site, the size of your company, the industry you're in, etc.
Contemplating core questions like the ones below can help you come up with good testing ideas that are curated to your company and its goals:
What's the desired action you want your site visitors to take?
What are your unique value propositions (UVPs)?
What's your messaging communicating to your target audience?
What lead generation questions are you asking on your form?
What social proof are you providing to establish your company?
What details are you including in your pricing section?
Because there are so many factors that explain why specific approaches to content marketing convert higher than others, it's more important to understand how you can pique interest and generate engagement for your website visitors, no matter the number of visitors.
Not sure where to start when it comes to testing. Here are our favorite low-effort, high-value testing ideas.
4. Optimize conversions throughout the entire funnel
It's a big mistake to make decisions based solely on self-contained ecosystems.
What we mean by this is, if you segment your funnel and only take into account that area of your customer's journey, you'll be missing out on the big picture.
Let's jump into an example: the 2014 Lean Startup Conference talk.
Appfolio, a SaaS company for property managers, decided to test an idea for a new product — a rental application tool called "RentApp."
Driving traffic through paid search campaigns, Appfolio generated sky-high conversion rates. By all accounts, the product seemed to deliver a strong value proposition. People were signing up.
The problem, however, was the funnel.
Compared to the rest of Appfolio's products, the monetization potential just wasn't there. Even though conversion rates and ROI were high, the two performance metrics weren't high enough compared to the overall business. Appfolio decided to kill the RentApp product and focus on more profitable areas of the company.
As you've seen here, you have to look at the entire situation for the correct context to drive your CRO strategy.
Consider the big picture
Similar to the example above, you may have high sign-ups, for instance, but low retention down the funnel.
PTO Exchange came to us to generate leads that filled their pipeline and drove opportunities.
In only 5 months, PTO Exchange saw 552% higher conversions by tweaking strategies and tactics for better optimization. When you can find small wins in each step of the funnel, it adds up to huge wins. I mean, 552%?! That's something to celebrate—and you can do it, too.
Conversion optimization success
The best part about playing is winning, right? So, how do you know that you've "won" when it comes to CRO?
That's a tricky question because CRO is a continuous process. But, if you're learning from your users and tests, as well as hitting your KPIs, we'd say that's definitely a win. Even if it's 1% better. It'll all add up.
That's because once you know how to play, it's much easier to score.
So, take the shot and let us know how you do.
Interested in more CRO tips? We've got an entire guide for ya.