What do winning soccer teams and winning landing pages have in common?
They both score more goals by using kick-ass checklists.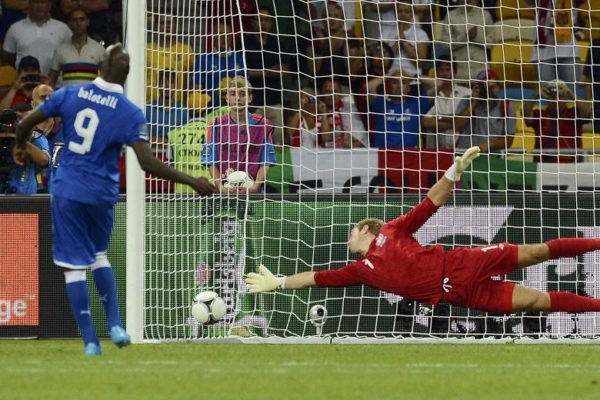 To score more goals, a soccer checklist might emphasize skills like:
Speed and power
Coordination
Nutrition and wellness
Injury prevention
To score more conversions, a landing page checklist can optimize things like:
Copy
Image
Calls to Action (CTA)
Layout
Form
User Experience
Goal Clarity
Trustworthiness
Checklists allow you to be more thorough in your game plan. They help you to remember to include all the right things on your landing pages, so not a single concept is forgotten.
Wanna see for yourself? Here are 37 items (in eight categories) for you to check on your landing pages.

Landing Page Checklist Category 1: Copy
The text on your landing page is the easiest thing to change — and the hardest thing to get right.
You need content that is easy to read, error-freee, and able to convey the value of your offer quickly and compellingly. (Basically the opposite of the sentence you just read. 😉 )
So let's begin at the beginning — with your headline.
1) Headlines
Is your headline clear as day? Does it answer a specific question that answers why your visitor needs your offer before anything else?
Unbounce says that effective landing page headlines have three essential ingredients:
Focus: Your headline should be focused on one topic, one goal.
Relevance: Your headline should directly relate to your offer and CTA.
Benefits: Get to your unique selling proposition (USP) ASAP.
Airbnb gets right to the point in their headline. Here's a landing page for hosts:

2) Subheads
Does the text below your headline include your unique value proposition? Are you giving your visitors a clearer understanding of your offer? Does it support the same single goal of the call-to-action (CTA)?
Here's Airbnb's landing page for visitors. The sub-header tells you exactly what you can expect if you take up the offer:

3) Message Match
Does your landing page CTA match the ad message that got the visitor there in the first place? Does the copy use the same phrasing and language from the original ad?
Oli Gardner tells us how not to blow it:
"Match your ad copy with your landing page or you fail."
Here's an example of PawBoost's ad message:



And their ad copy uses the exact same phrasing:

4) Readability
Can you scan your page quickly for info? Is the font large enough? Is the font type legible? Can a lazy reader still understand the offer?

[Tweet "Landing Page Checklist Item #4: Aim for elementary reading levels when you're writing on-page copy."] Here's why this is important:

5) Urgency
Does your landing page create a sense of act now? Are you tapping into your visitor's psychological sense of loss aversion and FOMO (fear of missing out)?
Crate and Barrel has limited time offers and an urgent "sign up now" CTA:

6) Tone
Did you use the right tone? Did you use conversation momentum (tip #10)? Do you sound like a human?
Your tone and voice provide a glimpse into your brand's personality, so use your copy to provoke the right emotions.

Landing Page Checklist Category 2: Images
We can't tell you what the right image for your landing page is — that depends on your industry, your audience, and your offer, among other things.
But there are a few items on the landing page checklist that you can use to at least make sure you're implementing images the right way.

7) Alt Text
Did you include alt text in your image?
Adding alt text (alternative text) to your image is a simple and helpful way to improve your SEO ranking. They even come in handy if your image breaks because screen readers can still identify and show your description label to visitors.
Wix recommends using less than 70 characters: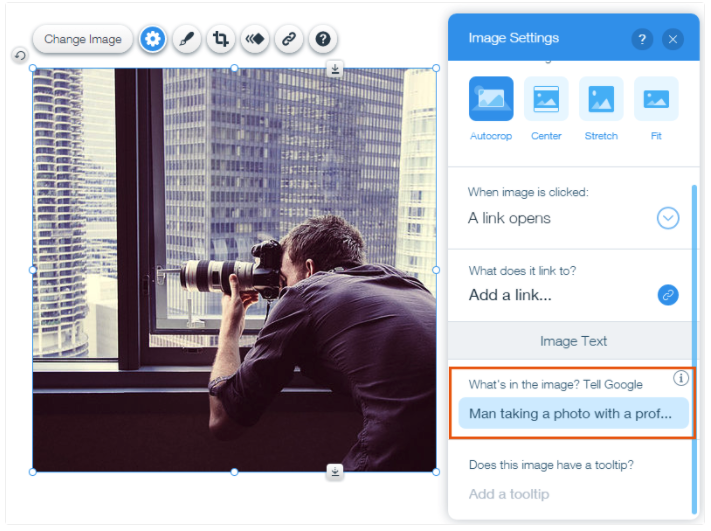 8) Unique Selling Proposition (USP) Image
Is there an image of someone using your product or service? Can I see an image or illustration of how your offer works?
To show off their USP, YogaGlo features a hero shot of a real yogi using her home as a meditation and yoga studio:

9) Relevance
Does your image support the same single goal of the CTA?

10) Branding
Is your brand identity on your landing page prominent? Do your brand colors and identity support your offer?

11) Storytelling
Does your hero shot trigger the right emotion? Does it tell a story that pulls on your visitor's heartstrings?
Make-A-Wish Foundation makes it very obvious where your donation dollars are going, starting with the landing page imagery:

12) Visual Cues
Did you include any directional cues (subtle or obvious) that guide the visitor to your CTA?
ConversionXL tested out various directional cues, which resulted in different user reactions:


Regardless of your visual cue of choice, drawing attention to your CTA is key.

13) Colors
Do your colors evoke the right emotions? Is there enough color contrast between your primary CTA and the rest of the landing page?

Landing Page Checklist Category 3: CTA
If your landing page is connected to a pay-per-click campaign, the vast majority of the visitors to your page will cost you money.
Hopefully that's enough incentive to get you to take this entire landing page checklist seriously. And it doesn't get any more serious than your call to action — that's where the magic happens.

14) Clear Design
Is your CTA button obvious? Does the CTA button color contrast and stand out from the rest of the page?

15) Clear Message
Did you avoid generic CTA copy (words like "submit" or "click here")? Are you super-specific in your CTA message?
Neil Patel's CTA message is so clear, it requires an entire sentence:

16) Threat Level
Have you tested the threat level of your CTA to find out if it matches? Did you consider where your visitor came from and where they are in the PPC traffic temperature cycle?
It's important to speak directly to your visitor's stage in their decision making cycle. Different CTAs work better (or worse) depending on whether your visitors are coming from search, display, social, or video.

Landing Page Checklist Category 4: Form
The form that you use to collect visitor information on your landing page can work for you or against you.
And like the other checklist items we've seen already, one size does not fit all when it comes to forms either. Which leads us to…

17) Form Length
Have you tested the length of your form to see which is optimal?
It's important not to assume on this one. Too often people assume shorter forms are better, and too often this is not the case.

18) Multi-Step
Does your landing page form have multiple steps? Are you saving the highest threat form fields for last? Did you start the form with the least threatening fields?
Can't tout this one enough. Here's what we do:


Did you set up your form to track micro-conversions?
Getting a small commitment first is the concept that supports this tactic. Generally speaking, people are more likely to complete something once they've started it, so getting an initial micro-conversion can be a big deal.
Stephanie Sarkis explains this Zeigarnik Effect in her Why We Hate Not Finishing What We Start post for Psychology Today:
"It turns out that the brain has a powerful need to finish what it starts. When it can't complete something, it gets stuck on it."
Tip: Ask non-intrusive super easy questions in your first-step form fields, even if the info isn't necessary to engage in your offer.
You can warm your visitors up in this way before nudging them toward making increasingly larger commitments, saving the most threatening fields (i.e. contact info) for last.

Landing Page Checklist Category 5: Layout
So far we've looked at aspects of your landing page — fonts, colors, copy, etc. Now it's time to step back and look at the design of your landing page as a whole.

19) Responsive
Is your layout responsive?
People will probably visit your landing page from a variety of devices. Having a responsive layout that adapts to smartphone displays can give you a better chance of converting users on their mobile devices. Better yet, you can create a dedicated mobile landing page and divert relevant traffic to it.

20) Navigation
Did you remove your navigation bars? Is your landing page easy to move through? Do visitors know what to do? Do you have a 1:1 attention ratio?
VWO did a case study that tested out Yuppiechef's navigation bar:

21) Length
Have you tested the length of the page itself?
The right landing page length can depend on your content, so be sure to run some tests.
Here's an example of how a longer landing page converted better:


And here's an example of the exact opposite:

22) Logo
Is your logo in the standard header placement (upper left)? Is your logo clickable to the homepage?
There's such a familiarity with having your logo placed in the upper left corner that it's become a standard practice across the board. Don't try to differentiate yourself on this — you'll lose layout usability.
Andy Crestodina at Orbit Media Studios researched 50 top websites and found that "100% of the websites researched had a clickable logo in the upper left corner of every page on the site. That's a standard."

23) Footer
Did you remove your footer navigation?
Similar to the main navigation bar at the top, the footer is a distraction and can pull people away from your CTA. Don't include your footers either and aim for that 1:1 attention ratio.

Landing Page Checklist Category 6: User Experience
Now that you've examined how your landing page operates as a whole, it's time to evaluate it from a user's perspective.

24) Mobile-Friendly
Have you tested your landing page on a mobile device?
In addition to ensuring a responsive layout, test out your landing page on all devices, especially mobile devices. How did it feel? How did it work? Did it look great?

25) Functional Elements
Have you gone through the user experience to make sure all the interactive parts work?

26) Thank You Page
Did you optimize your thank you page? Have you clearly defined expectations and next steps post-conversion?
Don't forget about the back-end. Your Thank You page is your chance to seal the deal and delight your converted visitors. Tell them exactly what to expect, how and when, now that they've engaged in your offer.
Here's an example of a Thank You page with everything you can (and should) include from HubSpot:

27) Detailed Opt-in Experience
Do visitors know exactly what to expect when they engage in your offer? Do your visitors know exactly what will happen after clicking your CTA?
Users who opt-in to Written's content marketing eBook can clearly see what they'll get when they complete the form:


Like the Thank You page, make it very clear what happens next.

Landing Page Checklist Category 7: Goal Clarity
You've finished six out of eight landing page checklist categories so far. Great job!
If you've checked off the items above, your landing page is well on its way to converting more effectively.
But there's still more to do, starting with…

28) The Blink Test
Does your landing page pass the five-second test?
If you've never heard of the blink test or the five-second test, it's exactly as simple as it sounds. Your users should be able to figure out what action to take a few seconds after reaching your landing page. If they can't, you need to make it clearer.

29) Obvious Unique Value Proposition (UVP)
Do your landing page visitors know, with hardly any cognitive load (aka thinking), what your unique value proposition is? Do visitors know how their lives will benefit from your offer?
The value of your landing page offer should be reinforced at every possible opportunity: in your headline, sub-header, copy, image, CTA, etc. All of these elements should come together to support your on-page goal.
The more defined, specific, and clear your UVP is, the higher your chances of converting visitors will be.

30) No Distractions
Did you use enough white space? Is your design clean and free of clutter? Do you still have a 1:1 attention ratio?
Here's an example of a cluttered vs. clean landing page:

31) Simplicity
Are there any extraneous questions or information sections on your landing page? (Take them out.)
Did you comb through your content and delete any mellifluous verbiage wordy copy? (Do that too.)
Your landing page should be simple so that your call to action is clear and distraction-free. Keep your message, copy, image, design, CTA, button, etc., simple.

Landing Page Checklist Category 8: Trustworthiness
Getting online users to commit on a landing page is an uphill battle — especially if your visitors don't have any reason to believe in what you're offering beyond your sweet, sweet copy.
That's why the last few items on your landing page checklist aren't really about you at all. They're concerned with what others are saying.

32) Social Proof
Do you provide evidence of other ideal visitors benefiting from your offer?
At the very bottom of their homepage, Basecamp includes a graph that shows the exponential amount of accounts that they've accumulated since 2004:

33) Badges
Security is a common concern online, and your visitors will be no exception. Do you have logos or badges that promise protection if people share their information with you?

34) Humanize Your Testimonials
Do you have evidence to support your testimonials beyond quotes? Images, screenshots, video case studies, and other examples of people succeeding because of your offer can support your landing page goal.
Here's an example where featuring a testimonial with an image increased conversion rates by 102.5%:

35) Be Realistic and Credible
Are the testimonials on your landing page believable (and honest)? Did you use real quotes, images and people in your testimonials? If you have reviews, did you include both good and bad reviews?
Basecamp has a long list of real quotes on their homepage as you scroll through:

36) No Negative Thinking
Did you remove any copy that could incite negative thinking?
Even though we mean well when we add phrases like "won't spam" or "won't sell emails", having them near your CTA button can deter people from clicking. Your visitors probably weren't even thinking about that stuff until you brought it up.

37) Emotional Appeal
An effective landing page doesn't present a cold, rational case in favor of your offer. Does your page evoke the right emotions to gain your visitor's trust?
You can build more trust in your brand by going beyond solving your visitor's problem and appealing to their emotions. You can follow this roadmap:

Wrapping Up Your Landing Page Checklist
Are you ready to up your conversion game?
There's no perfect landing page without your uber testing of each element…buuut checklists can help you break down components for a simpler designing process. And you can save time and delegate more easily, too.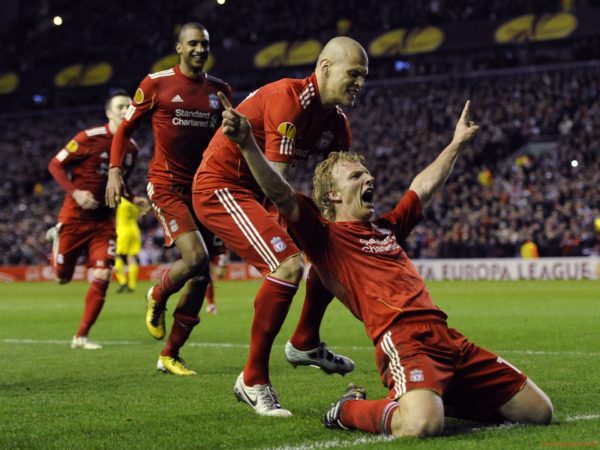 So if you and your team can fill this landing page checklist with yes answers, you can increase your landing page conversions and get that much closer to your ROI goals.
So let's GGOOOOOoooOOOOooo…