What does it take to write a Grammy Award-winning song?
Does a song, or a hairstyle, or other trend become popular because it follows an engaging formula? Or are these things random, shallow, one-hit-wonders?…


Now, every trend doesn't stand the test of time and make the greatest hits list. But they're usually popular in the short-term for a reason (hopefully a good one).
When it comes to landing page trends, the best way to find out if it will hold up is to test it out.
When you're testing trends, you can find out scientifically if they really do boost your conversions. Is each trend worthy of keeping in your bag of conversion rate optimization (CRO) tricks?
With that in mind, we've collected 34 landing page trends to try out for yourself. They won't all work for every business, but they're all worth considering if you want to improve your ROI. The trends are broken up into six categories:
Basic Design
Imagery
Animated Page Elements
Calls-to-Action (CTA)
Value Proposition
Social Proof
Topic 1: Basic Design
These trends consider the whole landing page enchilada. From page length and amount of content to navigation and headlines, this section should give you a big-picture understanding of landing page layout.

Landing Page Trend #1: More Length
There are tests that show both long and short form landing pages that win more conversions. In the early days of CRO, when most users viewed pages on desktop computers, landing pages trended toward shorter "one-pagers" with everything pushed above the fold.
Today we're moving toward longer-form landing pages. With the rise of smart devices and touch scrolling, you no longer have to squeeze everything into the top to score that conversion. Users intuitively move down the page to find what they want.
Here's an example: Highrise ran an A/B test that resulted in 37.5% more conversions on the longer landing page:


Length also gives you a chance to strategically include several CTAs (more on that later). Just be sure to place them carefully and test them so you aren't distracting your visitors from the main goal.
The idea behind this trend is people want to find out more details about their options. It's becoming more of a buyer's world where people seeking out information and making informed decisions, in contrast to companies chasing consumers via traditional media ads.
Hubspot's Mimi An explains how sales needs to evolve:
"Today's business buyers independently seek out information about products. During the awareness stage, buyers rely on search, vendor websites, and newsletters/emails as their top channels to find information. Once they're ready to buy, they opt to connect with a sales representative."
This isn't to say longer landing pages are the preferred case every time – it's a trend. And the important thing, as we know, is to always be testing.

Landing Page Trend #2: Simple and Minimalist
Simply speaking, minimalist design is here to stay. Design principles that keep your pages clean and uncluttered will always matter. It's a way to reduce your visitors' cognitive load (Usability Testing Tip #26) and keep them from thinking their way out of converting.
Businesses are smartening up and doing all the heavy lifting for visitors by keeping things super easy to digest.
Here's a clutter vs. clean example test conducted by British Gas:

Simple and minimalist design trends include things like:
White space
Simple, direct copy
Clear, direct headlines
Clear, direct CTAs
Fewer colors
Contrasting CTA colors
Encapsulation
High readability
Landing Page Trend #3: Split Screens, Two Columns
Using a split screen design visually categorizes information into large buckets of information that make it easier to process.
In this example from Stitch Fix, visitors can look left for the visual explanation and look right for the readable content:


Here's an animated example of a split screen layout from Typeform:

The two-column layout makes it easier for the brain to process structured information. This trend is less common, but it's likely growing because it also reduces cognitive load and spotlights the headline.

Landing Page Trend #4: No Navigation Bar
Excluding distracting navigation bars and footers cleans up the landing page visually and brings you closer to that 1:1 attention ratio goal (best practice #2).
Videofruit's Bryan Harris popularized this idea — and claims his email subscriber count went up by 35% as a result.

Bonus Trend: Businesses are trying semi-hidden "if you really want it" navigation on their homepages instead of traditional menus. Also known as the "upside down landing page," the navigation bars are at the bottom of the page. Placing the navigation beyond the first fold, on homepages and landing pages, helps to keep your visitors focused on your goal.

Landing Page Trend #5: Headlines That Answer "I Want To…"
The days of evasive, salesy, euphemistic headlines are long gone. Businesses are using clear and obvious headlines that speak to the fundamental needs of their visitors.
The trend is to answer the question "I want to…" in the headline's main section as if the visitor is thinking or speaking the headline. This way you're directly explaining your unique value proposition from your audience's perspective.
Take a look at what Close.io does:


Here's another fill-in-the-blank headline from our friends at Unbounce:

Landing Page Trend #6: Artless, Almost-Invisible Headline
This trend differentiates from classic headlines even more. The artless, non-fancy (but trendy) way to display your landing page headline is by making the headline message so clear that it doesn't feel like a headline.
Here's an example from Dakwak where the headline consists of a question and a direct answer about the solution:


The almost-invisible headline follows the general trend of visitors not responding to cheesy pitches any longer. Instead, be real and direct in your headlines.

Landing Page Trend #7: Mobile Apps
There's a build-up of mobile users that we can't ignore. The trick to reaching these visitors is to have your offers live where your visitors hang out on mobile.
Since we have so many more people hanging out on mobile nowadays…


Dedicating a landing page to your mobile app is a significant and effective tactic. Here's a Pearr mobile app landing page example:


Why people are jumping on this trend? According to MarketingLand:

As we increase our time spent on mobile devices, we'll likely see easily downloadable offers like this more often.

Landing Page Trend #8: Social Sites
It's becoming popular to create landing pages that are specifically designed to reach your audiences on social media platforms. It's no wonder — your visitors feel and behave differently on social media, so you should tailor your designs and message to that audience.
Here's an example of Plate's social media ad:


And their matching social media landing page:


Tip: Tap into your users' decision making cycle, their mood, their location, their mental state. Tailor your landing page to that stage of your visitor's experience.

Landing Page Trend #9: Dedicated Mobile
Usability is a big deal, and making sure your landing page experience is functional across all devices is a must these days.
Most businesses are at least using more responsive landing page designs with better performance, but we've found that a dedicated mobile experience optimized for mobile traffic is more effective.
According to Maximiliano Firtman at Smashing Magazine:
"People convert more because their experience on mobile devices is now better and faster than whatever solution was in place before (whether it was a crude mobile version or a crammed-in desktop layout).

"So, yes, responsiveness is better than nothing and better than an old mobile implementation. But a separate mobile website with the same design or even a smarter solution done with other techniques would achieve the same conversion rate or better."
Topic 2: Imagery
Getting the imagery right on your landing page could be the difference between success and failure for your paid ad campaigns. Users who convert won't just be swayed by your headline or your design — the images need to engage your audience and support your message.
Here are some ways that you can make images work for your landing page:

Landing Page Trend #10: Videos
For those that can afford it, this trend is an effective way to communicate with your visitors. Explainer videos, for example, are becoming widely adopted by businesses to help customers use the products and services they purchase. You can tell your story through landing page videos too.


The trend is blossoming across devices as well. Here's another example test, in which a video and an image were placed prominently in the center of Lostmy.name's landing pages:

Landing Page Trend #11: Autoplay Full-Screen Video
Beyond the standard video, autoplay full-screen videos are a recent hit.
The video file loops in the background with an overlay so your landing page content can still live on top and be featured center stage. Full-screen videos create a lively dynamic on your landing page.
CoSchedule uses a full-screen video behind a shaded text overlay:


This is also referred to as contextual video. Instapage's Fahad Muhammad describes contextual video like this:
"Contextual videos help set the mood for the conversion. Your customers are triggered emotionally with the subtle imagery and are persuaded to click the CTA button.

"With full screen videos, you get to include more than a single image on your page, which means you get to have more than one conversion opportunity to make an impact."
Landing Page Trend #12: Custom Photography
The days of using stock photography are disappearing, and keeping it real is in. People want to see unique, real images and experiences that they can relate to. With that in mind, it's no wonder custom photography is a rising landing page trend.
Here's what AutoPilot does:


We've all browsed enough sites to feel like we've seen the same stock images over and over, especially the ones specific to our industry. Custom photography is a way to be totally different, creative, and real, so your product and offer will stand out from the rest.

Landing Page Trend #13: Evocative Background Images
Another way to stand out is to evoke emotion.
Evocative background images on landing pages, for example, are another emerging trend. It's a way for companies to communicate with their visitors visually without encroaching on landing page real estate. The copy and other written content can appear easily over the background image.
Here's what Creatrix does:

Landing Page Trend #14: Illustration vs. Image
Custom illustrations give companies another chance to express a unique personality — and highlight your unique value. This trend presents a quirky alternative to stock images that can enhance your brand.
Here's an example of how KlientBoost's own designer Olivia Taylor improved a client's landing page:


The illustration version increased our client's conversion rate by 13%.
With branded illustrations, you can be more playful and stand out from your competition since your illustration will likely be custom and artsy. When you think of illustrations you typically think about the artist behind the work, which makes it more human.

Landing Page Trend #15: Flat Design vs. Material Design
According to Cubet, flat design is characterized by the eradication of the elements of realism, leaving behind a simplified design.
Further, some pros of flat design (beyond being trendy) include the simplicity of the interface and the sharp, clean visuals. Flat design often uses bright colors, which invokes positive feelings, and strong typography, which highlights your message.


According to DesignModo, some other benefits of flat design are:
Embracing the limits of the screen and working with them instead of trying to be something else.
Streamlined designs and reduced graphic and animated elements, which decreases loading time.
Fewer skeuomorphic elements can also speed readers' progression through your content.
Faster site design and updates because of the simplified structure.
Flat design's simplified sites are endlessly adaptable and extremely easy to make responsive. Plus, remember this trend?

Landing Page Trend #16: Photos of Products In Use
Putting your offer into context shows your visitors and prospects social proof through landing page imagery. This trending tactic makes it easy to show off your unique value proposition without using copy to tell visitors about it.

Here's an example from an eBay golf shop:


Here's another example from Club Fix:

Landing Page Trend #17: Use of Cards
Cards are trending on landing pages as a way to organize information on the page with "encapsulated" content. On eCommerce sites, this works especially well for showing product options and direct links.
Here's an example of a Clarks case study:


Law firm Quincy Requin uses cards to display various features and options in neat boxes:


Again, testing is most important. This one could just be a trendy easy-on-the-eyes fad that may or may not convert better. It does pull away from the 1:1 attention ratio after all.

Topic 3: Animated Page Elements

Most of the landing page trends we've covered so far are relatively passive — background videos, image selection, design styles, etc.
With animated page elements, you're shifting to a more proactive mindset. Instead of relying solely on the strength of your on-page elements, you're adding movement and interactivity to captivate your visitors.
Let's get started with…

Landing Page Trend #18: Entrance Pop-ups
Pop-ups and welcome mats are becoming more popular. It's an animated way to engage your audience after they've arrived at your page.
In this example, Behave uses a pop-up with a simple incentive and call-to-action. The overlay blurs the article in the background so the users must interact before continuing on the page:


Similarly, after a few seconds browsing The Muse's website, a welcome mat comes in and fills the whole landing page screen. The opt-in offer looks like this:

Tip: Depending on the content of your landing page, make your entrance pop-up offer relevant to the stuff on that exact page.

Landing Page Trend #19: Interactivity
We're seeing more interactive design and interactive opt-in processes on landing pages. It's a way to get people to engage and then move deeper into the opt-in process.
According to research by Demand Metric and Ion Interactive, interactive content can have a significant impact on your conversions:


LeadDoubler has an interactive calculator to engage its visitors first:


Tip: Create an interactive quiz to get your visitors involved.
According to MarketingLand's Scott Brinker's research:
"BuzzFeed has generated millions of Facebook shares through interactive quizzes such as 'What State Do You Actually Belong In?' and 'What Career Should You Actually Have?' that have broken social sharing records.

In fact, all of BuzzFeed's top 10 stories in January were quizzes."
Landing Page Trend #20: Product Demonstration GIFs
GIFs are a simple way to feature animation that demos your product without requiring users to watch a full-length video. This also makes it easy for visitors to gauge their expectation.
Here's an example from iTranslate that combines the mobile app trend (Landing Page Trend #8) with a product demo GIF:

Landing Page Trend #21: 3D Parallax Scrolling
Storytelling through an animated GIF can make your offer come alive on your landing page.
Here's a great example from the Lix Pen page:

This can also double as the imagery-of-product-being-used trend (Landing Page Trend #17) or the GIF-for-product-demonstration trend (Landing Page Trend #20).

Landing Page Trend #22: Interesting Load Screens
This trend has become increasingly necessary while people wait for landing pages to load and fancy interactive designs hit the mainstream.
Here's an example from Food of the Food:

Just like adding custom illustrations to your landing page, (Landing Page Trend #14), a custom loading page can express personality and become a strength, rather than a time-sucking weakness.
Topic 4: Calls To Action
The call to action (CTA) is the ultimate measuring stick of your landing page.
If users like what you're offering, they'll click your CTA. If they don't, they won't.
So let's talk about a few ways you can make your CTAs more effective, starting with…
Landing Page Trend #23: Experience-Oriented CTA
What's out: Bland, unclear CTAs like submit, click here, sign-up, register.
What's in: CTAs that speak to the user experience and are typically action-oriented and a whole phrase (even short ones).
Here's a good CTA example from Instapage (that also uses the "I Want…" headline trick from Landing Page Trend #5, btw):


Here's what musical instrument reseller Reverb does:

Landing Page Trend #24: Two CTAs
This trend goes against the best practice of having one single goal per landing page. If done properly, however, the two CTAs trend can have a tortoise and the hare effect.
Each CTA is presented as if it's addressing a different step. One is for the exploring visitor who is still researching options. The other is for the visitor who is ready to engage.
Here's an example from LanderApp:

Landing Page Trend #25: Ghost CTA Buttons
This trend works well with the two-CTAs trend above. In this case, your ready-for-action CTA is the dominant button and the exploratory CTA appears as a less-prominent "ghost" button.
Quill has a good example of the ghost button on this page:


The ghost button is reserved for "colder" users who aren't as close to converting and need more information before committing.

Landing Page Trend #26: Multi-Step Forms
More businesses are opening up to the idea of multi-step forms, in which you increase the number of form fields and steps before the user converts.
Here's how Danielle Olivas describes the trend:


Getting your visitor to answer "low-threat" questions first creates an internal commitment to finishing what we've started. By increasing the threat level as you move through the steps, users are more likely to share their valuable information by the end of the form.

Topic 5: Value Proposition
Your value proposition is basically a "pre-contract" with your audience. You're promising them the benefit that comes with your product or service, and they're buying in by converting, or at least moving forward in the conversion process.
Here are a few ways you can shine a spotlight on your landing page's value proposition:
Landing Page Trend #27: Sneak Peek Product Visuals
Without giving the farm away, businesses are offering a glimpse into their products and services through sneak peek visuals.
Images of real people using your real products — better yet, images of happy people benefiting from using your products — is a trend that can help you entice more users.
Here's how WeWork's Santa Monica landing page does it:


The idea behind this is to tease your users into wanting to see more.

Landing Page Trend #28: Step-By-Step Structures
A step-by-step structure can make your value proposition obvious and clear. By outlining how easy it is for your visitors to use your product or service, users are more likely to picture themselves enjoying the benefits — and, again, will be more likely to convert.
The simpler and cleaner your directions, the better. Think paint-by-numbers easy, like this:


This will help to reduce your visitors' objections and eliminate their fears of a learning curve.

Landing Page Trend #29: Guided Product Tours
This trend speaks to our psychological need to "try before you buy." By offering your visitors free explanations of how your offer works, you can sway them to use it more easily. Plus, by taking them through the demo, it's as if they're helping with the onboarding process and already playing the client role. Your job is to keep that relationship dynamic going.
Hubspot uses an interactive self-guided tour format:


Hedvig uses a video guided tour format:

Landing Page Trend #30: Free Tools
Tapping into your visitor's sense of reciprocity has proven to be beneficial for conversions. You can see businesses catching onto this trend by offering free tools. Free tools are a great lead magnet if you can afford the development cost.

Mayo Clinic offers a free BMI calculator on their site:


By offering something for free with no strings attached, we, as users, feel the need to return that favor. We have a natural urge to reciprocate the kindness.
Therefore, if you offer free tools on your landing page, your visitors are more likely to feel a sense of obligation to sign up since they took advantage of (and received value from) your free tools.

Landing Page Trend #31: Animated Storytelling
This a fun trend on the rise. There's no better way to express your benefits and value proposition than to do it through storytelling.
Even better, make it an animated storytelling session. That way your visitors are engaged and don't have to do as much thinking.
Here's an InfoQuest example with an interactive animated storytelling page: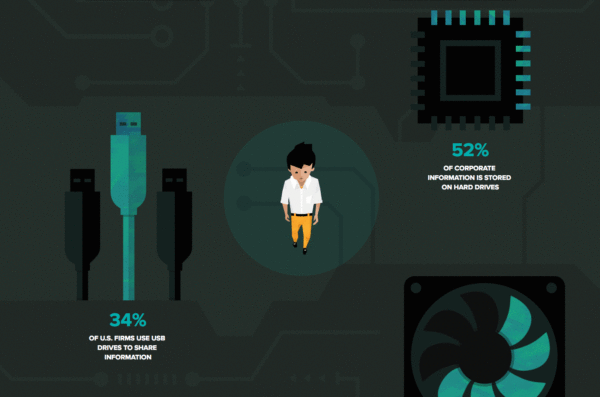 Might be worth the expense once those conversion roll in. Be explicit in your storytelling.

Landing Page Trend #32: Conversational Copy
The trend is to be more human and to use conversational elements when you have the opportunity on your landing pages.
Here's how KlientBoost's Olivia Taylor upped another conversion rate using this trend:


…to the landing page below, which increased the conversion rate by 31%.


You can be conversational in presenting your value proposition by using questions, giving your copy personality, shortening your sentences or using two-way dialogue.

Topic 6: Social Proof
Social proof has been around a long time. From word of mouth to statistics to Yelp, shoppers are always looking for other people's opinions to confirm (or push back against) their own.
With that in mind, what's the most important takeaway for social proof on today's landing pages?
Keep it real.

Landing Page Trend #33: Free-Range Detailed Testimonials
Using real people and real influencers with real details is a much more effective way to win conversions than overpriced celebrity endorsements and fake enthusiasm.


The free range element of it gives your visitors and prospects the chance to see real user angles from the field. With Basecamp's long list of testimonials on display, there's bound to be a customer experience from an industry that almost every visitor can relate to.
Twitter testimonials are another way to represent authentic customer feedback on landing pages. Foundr Magazine places multiple Tweets in a social proof row on their landing page:


Visitors are more likely to respond to real quotes based on real user experiences since they'll probably encounter similar scenarios themselves. You might even learn about additional benefits users find that you can promote in future ad campaigns.

Landing Page Trend #34: Thank You Page Optimization
Incorporating your Thank You page into a seamless landing page experience is another trend to capitalize on. Too often companies forget to close the loop and think the hard work stops after the conversion happens.
Just because someone clicks on your offer doesn't mean the user experience is complete. In fact, it's quite the opposite. Now that you've persuaded someone to engage in your offer, prove how awesome you are and show them how great it is to be your customer.
Here's what Orbit Media Studios does:


Delight your customer on your Thank You page. Tell your visitors exactly what to expect, as well as when and how your offer will be delivered.
Also, this is the spot where you can show off extra rays of sunshine. You can include social shares, related offers, navigational links to explore more about your company, and so on.

Closing
So which trends are here to stay? Let's find out. Give these landing page trends a whirl and let us know which ones tested the best for improving conversion rates.
Then we can figure which of the winners make the landing page best practice list and add them to our CRO toolbox.
Let us know what's working for you (or not) in the comments below!